Red Bull using Albon to help mentor rookie Tsunoda at AlphaTauri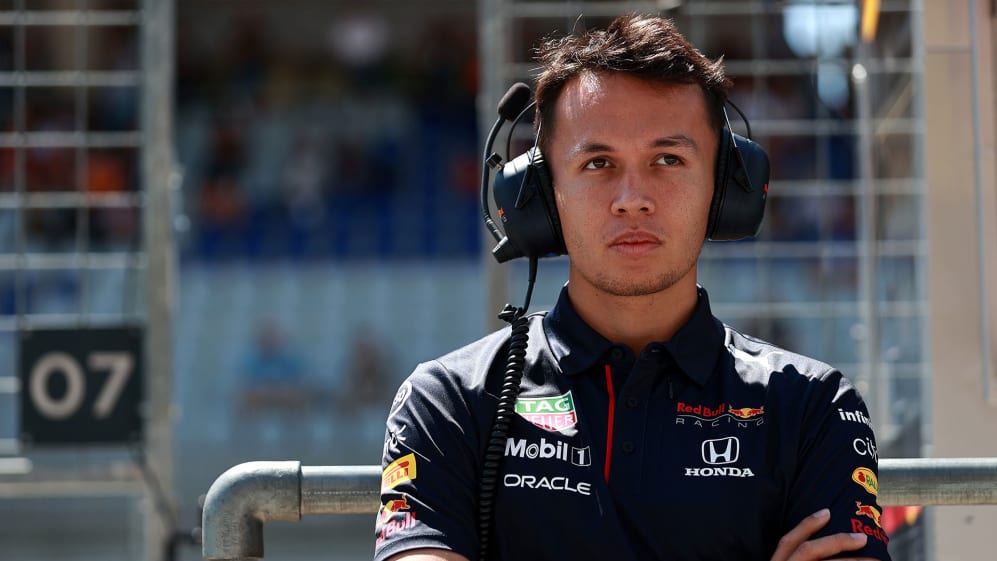 Alex Albon is playing a supporting role in helping fellow Red Bull family member Yuki Tsunoda settle into life as a Formula 1 driver with his AlphaTauri team.
Tsunoda made a strong impression on his debut, scoring points in Bahrain, but has since had an up and down season, with six top-10 finishes interspersed by a flurry of mistakes.
READ MORE: Tsunoda survives early soft tyre stint to nab first points since Hungary, in his 'best race of the year'
His boss Franz Tost has backed him throughout, pointing to the fact Tsunoda arrived in F1 with only two years of international single seater experience and had not raced on many of this year's tracks – and thus errors are inevitable.
Red Bull have retained faith in Tsunoda, extending his stay at sister outfit AlphaTauri into next season, and have also now deployed Albon – who attends races as part of his role as their reserve, and who was keen to help the Japanese driver – in a supporting role for Tsunoda.
It is understood Albon isn't acting as a driver coach, but rather someone to offer advice in an informal way from his own experience, with Albon having had a challenging time in his own early years in F1 after being fast-tracked into the Red Bull works team in 2019.
Over the last couple of race weekends, Albon – who will return to the grid with Williams next year – has listened in to radio communications during sessions and some engineering briefings, and offered words of advice.
It is felt Tsunoda knows how to drive fast and race hard, but that more work is needed on harnessing that speed and communicating how the Japanese driver feels in the car more effectively for his race engineers.
READ MORE: Alex Albon on his year on the sidelines, how Red Bull helped him get back on the grid, and the next chapter with Williams
Albon's support is in addition to a string of measures AlphaTauri have put in place to speed up Tsunoda's integration, which has included moving the 21-year-old to Italy so he can live close to the factory and spend more time with the engineers.
Tost is one of the very best in mentoring young drivers, having run 15 of them since he became team boss of Toro Rosso – when the team entered the sport in 2006 – and spends a significant amount of time at and away from track working with the Japanese racer.
Tsunoda had one of his cleanest weekends so far this season in the United States as he finished ninth, his first points since the summer break.