Podcast
Ricciardo/Norris will be the most exciting driver line up in 2021, says Zak Brown
McLaren Racing CEO Zak Brown may have lost Carlos Sainz to Ferrari for next year – but he isn't ruing his lot, believing his new 2021 driver line up of Daniel Ricciardo and Lando Norris will be the most exciting in Formula 1 next season.
Brown has been open recently about having tried and failed to secure Ricciardo's services for McLaren for the 2019 season. But having made the best of it by partnering Carlos Sainz and Lando Norris together last year – resulting in the team's best season since 2012 – Brown revealed his excitement at finally having 'got [his] man', when McLaren swooped for Ricciardo after Sainz was picked up by Ferrari as a replacement for Sebastian Vettel.
READ MORE: Why Ferrari chose Sainz – and why he shouldn't be cast as Leclerc's wingman
"We've had an outstanding experience with Carlos, and we have a year to go – a year to go in half a year!" Brown said on the latest F1 Nation podcast. "[Carlos has] been a big contributor to the success that we had last year.
"Daniel's a driver that we wanted a couple of years ago – we've been on record that we're Daniel Ricciardo fans. He obviously chose to go to Renault last time around, but we got our man this time. He's a seven-time Grand Prix winner. I think he's capable of winning the world championship in the right car immediately. I don't think we'll give him a championship car, being realistic, in '21, but hopefully we'll give him something he can demonstrate his talent in.
"He's very exciting on the track, he's very exciting off the track and I think the combination of Daniel and Lando, I can't think of a more exciting combination of drivers. I like where they're at in their careers and their age, so I think it's going to be very exciting."
READ MORE: Why Ricciardo has gambled his future on McLaren – rather than staying at Renault
Ricciardo is not the only prize signing for McLaren next season, following the announcement last year that the team would rekindle the flame with Mercedes in 2021, bringing back one of F1's iconic partnerships.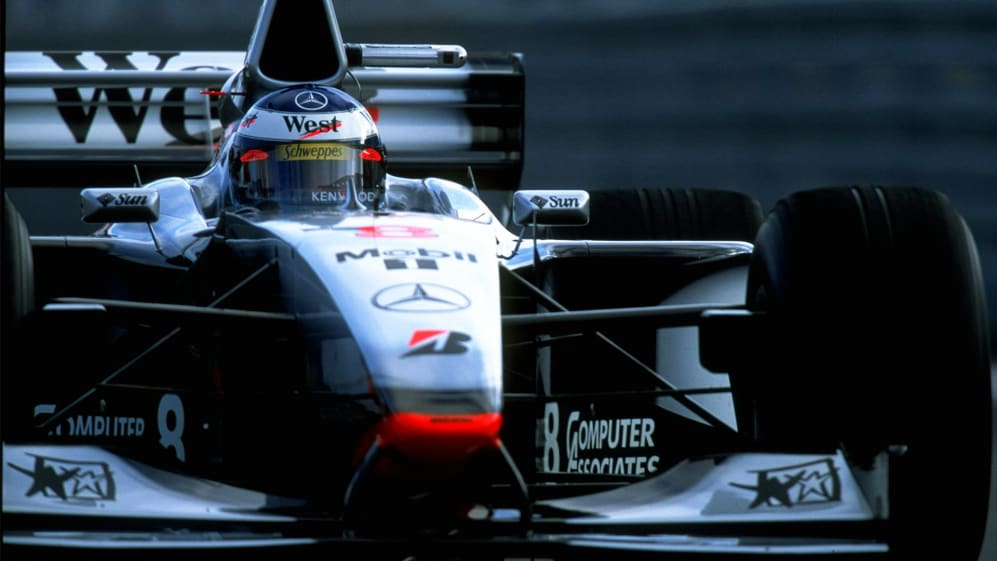 READ MORE: Why McLaren and Mercedes have joined forces again for 2021
But Brown expected Mercedes' arrival at the team to be a mixed blessing in 2021, with McLaren forced to sacrifice development 'tokens' – the system introduced for next season to allow limited changes to the 'carried over' 2020 chassis – to make the new power units fit in their MCL35.
"We'll have the benefit of having the Mercedes engine in '21 but that comes to the detriment of how much upgrades we can do to the car," said Brown, "because with this token system that's been created, we're having to use some of our tokens to adapt our chassis for the Mercedes engine.
"So we'll have the benefit of what we think will be a more competitive power unit – we think the [team's current] Renault engine is very strong, but I think people recognise the Mercedes is the strongest – but we'll be limited on what other development we can do. Depending on how strong our car is, that may or may not hurt us. If there's a shake-up in the order, I think '22's when that comes…"
You can listen to the full interview with Zak Brown on this week's episode of F1 Nation, which is available on Apple Podcasts, Spotify or your favourite podcast app. Alternatively, listen in full using the player above.