Feature
SCHUMACHER: 8 of the biggest revelations from Netflix's new documentary on the seven-time F1 champion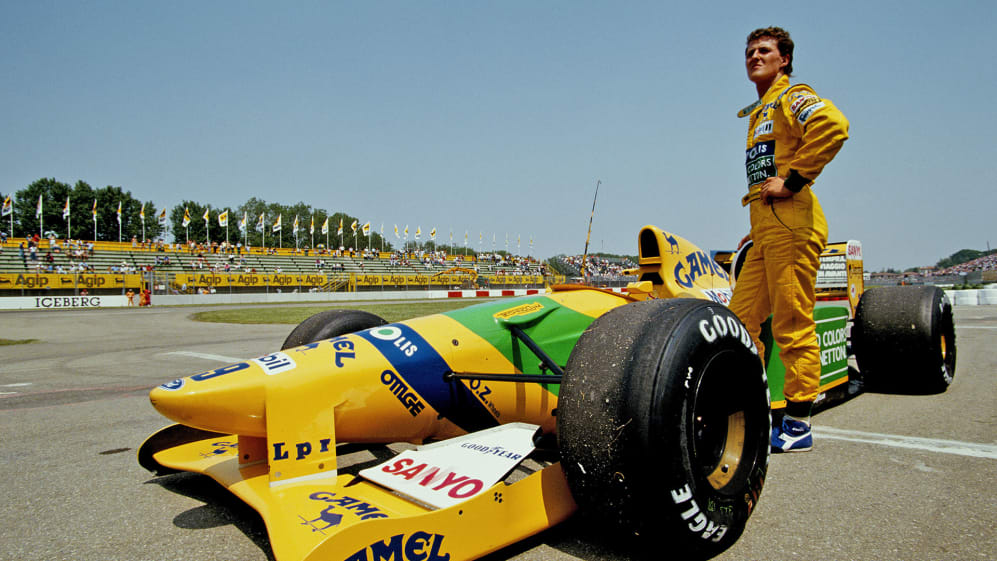 It was 1991 when Michael Schumacher burst into F1's collective conscience with his startling debut performance at the Belgian Grand Prix. Thirty years on, Netflix's SCHUMACHER documentary charts the story of the German's rise to becoming a seven-time Formula 1 world champion, and relives the 2013 skiing accident that would ultimately turn his, and his family's, lives upside down. Here are eight things we learned from SCHUMACHER, released on Netflix today.
1. Schumacher liked to party
Michael Schumacher the racing driver could come across as unfeeling, bordering on robotic, in the way he approached his craft. But the film helps dispel any idea that Schumacher was a killjoy away from the racetrack.
Schumacher's wife Corinna relates in the film how Schumacher was always "the first to arrive and the last to leave" any party he attended, while admitting that her husband had a penchant for throwing his friends in swimming pools – with video evidence to support the claim...
TOP 10: Moments of Michael Schumacher brilliance
That bon vivantism is also backed up by former McLaren driver David Coulthard who, despite falling out with Schumacher after their infamous 1998 Belgian Grand Prix crash – also dealt with in the film – reveals that, when he wasn't in race mode, Schumacher and he spent many evenings enjoying "Bacardi-Coke", smoking cigars and singing karaoke.
Schumacher's favourite karaoke song? My Way. Of course…
2. Schumacher used to race on salvaged kart tyres
What SCHUMACHER makes abundantly clear is that, although the German would come to be one of the world's highest earning sports stars, he most certainly did not come from money. The Schumachers' slightly shabby provincial restaurant next to father Rolf's kart track in Kerpen is shown at one point, with Frau Schumacher seen pouring frothy pints of pilsner for the local clientele.
But the level of the family's straitened means really hits home with the revelation that the young Michael used to fish the worn tyres of his better-heeled karting opponents out of the bin and fit them to his own kart.
READ MORE: Schumacher's F1 Hall of Fame entry
Later on in the film, an emotional Rolf talks movingly of his son receiving his first professional contract from eventual manager Willi Weber, the young Schumacher going from "not even having 500 [Deutsch] marks" to 2,000 marks a month, a car and a five-year contract with Weber.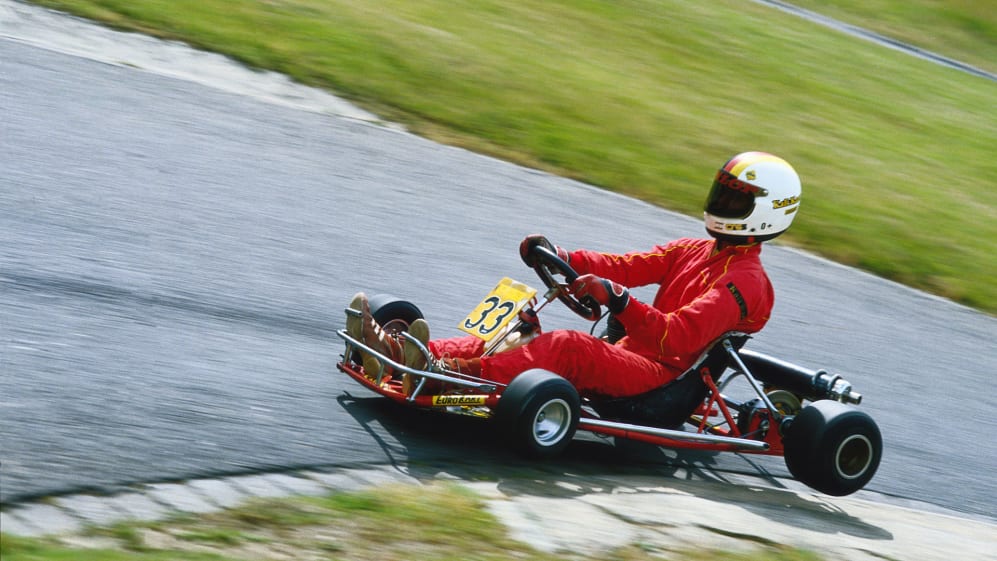 3. Ferrari questioned whether they'd signed the right driver
Arguably the biggest revelation in the film comes from former Ferrari Team Principal and current FIA President Jean Todt.
Todt was the architect of Ferrari's early-2000s dominance, recruiting the dream team of Schumacher, Ross Brawn and Rory Byrne to the Scuderia to dramatically reverse their fortunes, and leading to Schumacher and Ferrari winning every drivers' and constructors' title between 2000 and 2004 – plus the 1999 constructors' title.
LISTEN: Ross Brawn on Michael Schumacher – the driver, the leader, the man
But change took time – and with a championship not arriving at Ferrari in the alliance's first three seasons together from 1996 to 1998, Todt reveals that he began to question whether Schumacher himself might be the weak link in the chain, admitting that Ferrari management at one point asked the question: "Is Michael the right driver for us or should we have someone like [Mika] Hakkinen instead?"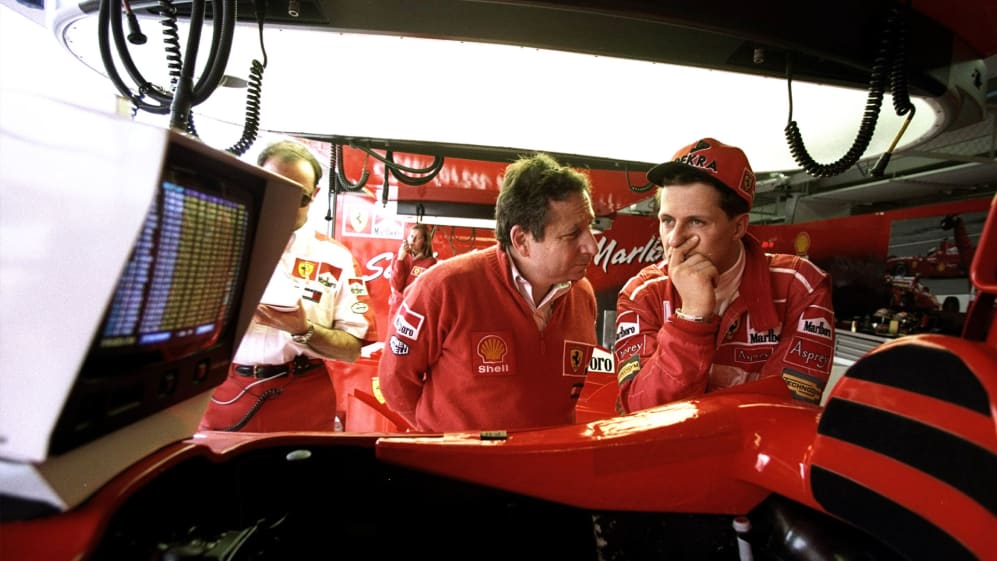 4. Schumacher became a regenmeister from racing in the wet on slicks
Schumacher will forever be known as one of F1's great wet weather drivers (his first win for Ferrari – below – a case in point). And growing up next to his father's kart track clearly played a crucial part in the formation of that prowess, with brother Ralf – who himself would win six Grands Prix in his own F1 career – revealing that, as kids, he and Michael "only drove on slicks in the rain".
READ MORE: F1's Best Drives #10 – Schumacher walks on water in Spain
The film also reveals how Schumacher first raced his great F1 opponent Mika Hakkinen at Kerpen back in 1983, when the pair were just two karting hopefuls, Hakkinen recounting the instant impression that the speed and clinical driving style of the "incredible" Schumacher – then racing under the Luxembourg flag – had made on him.
5. Schumacher suffered from insomnia after Ayrton Senna's death
Schumacher once famously showed just how un-robotic he could be when, having matched Ayrton Senna's 41 F1 victories at the 2000 Italian Grand Prix, he broke down in a fit of uncontrollable sobs in the post-race press conference.
But the film also features a revealing interview with Schumacher in the aftermath of Senna's crash, in which Schumacher himself admits the extent to which he was haunted by the death of the Brazilian – who former Benetton manager Flavio Briatore claims in the film Schumacher had a poster of on his bedroom wall growing up.
READ MORE: Memories of Imola '94 – by David Tremayne
Fighting back tears, Schumacher reveals that at that point, he was sleeping "maybe three hours a night" – and opens up about a test he'd completed at Silverstone just after the 1994 Imola weekend where, driving a road car around the circuit, he'd become obsessed with thoughts of where on the track he could potentially suffer a fatal accident.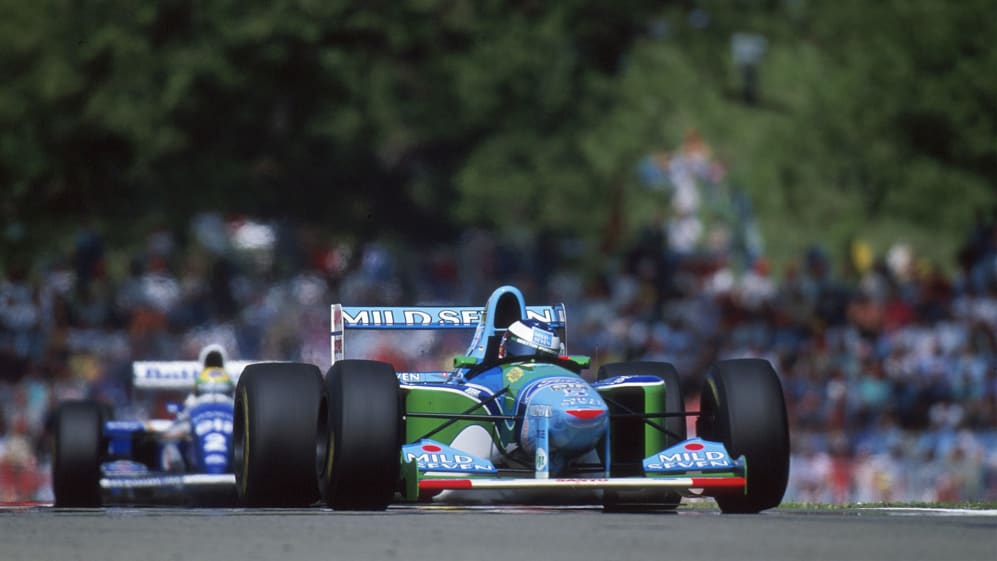 6. The seven-time was naturally shy, racked with self-doubt and suspicious
Corinna Schumacher and others in the film contest that, away from his cocksure public image, Schumacher was a shy, self-doubting and naturally suspicious man.
In the film, we're shown how Schumacher got over the loss of the 1997 championship and his disqualification from that year's results – having driven into title rival Jacques Villeneuve in the Jerez finale – by taking a six-week skiing holiday in Norway, with home videos showing a relaxed Schumacher setting off a firework from his own lit cigarette.
READ MORE: How I beat Schumacher to the title at Jerez '97 – by Jacques Villeneuve
But Corinna Schumacher also reveals that her husband approached the first tests of 1998 questioning whether he still had what it took to compete in F1.
She adds that Schumacher was "always very suspicious" when meeting new people, but that if he opened up to someone, he would do it "100%". Schumacher's former boss Jean Todt, meanwhile, claims in the film that the air of aloofness that formed part of Schumacher's public persona was adopted by the German as a coping mechanism for his natural shyness.
7. Schumacher nearly chose skydiving over skiing in December 2013
Of course, practically every viewer will know that the SCHUMACHER story comes with a tragic coda. But the film also reveals how close Schumacher's life-altering skiing accident came to not happening at all.
The seven-time champion's adrenaline junkie credentials – especially in the periods where he searched for a high to replace the thrill of driving an F1 car – are firmly established in the film, with one home video showing Schumacher skydiving over Dubai with his wife.
READ MORE: Mick Schumacher says new documentary about his father will be 'emotional' watch for fans
But it was while on his fateful Meribel skiing trip in 2013 that Schumacher, having told his family that the snow was "not optimal", proposed they fly instead to Dubai to go skydiving. Ultimately, though, Schumacher would opt to stay in Meribel and make the best of it. And the rest is history.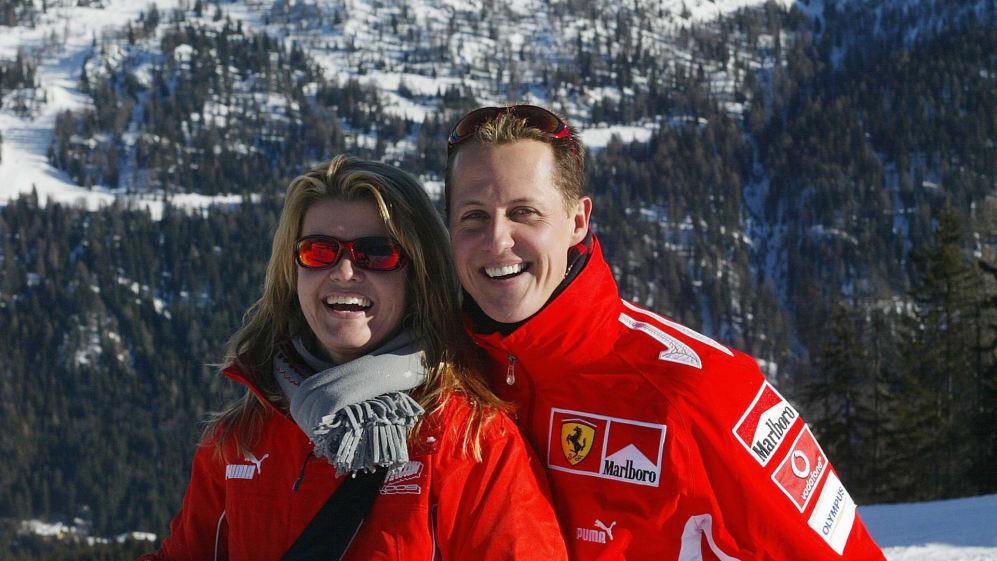 8. Schumacher's rehabilitation continues at their family home
Maximum privacy has been the Schumacher family's M.O. since that fateful day on December 29 2013 when he suffered his skiing accident – and that remains very much the case in the film, with the sensitive details about the German's current condition remaining unspoken.
We are, however, given insights into how the Schumachers have dealt with the situation, Corinna Schumacher talking touchingly of life today with her husband, saying: "Of course I miss Michael every day. But it's not just me who misses him. The children, the family, his father, everyone around him. I mean, everybody misses Michael, but Michael is still here. Different, but he's here, and that gives us strength, I find.
Speaking about the family's life together, Corinna adds: "We're together, we live together at home. We do therapy, we do everything we can to make Michael better and to make sure he's comfortable, and to simply make him feel our family, our bond."
Motorsport fans, meanwhile, will know that Schumacher's son Mick stepped up to Formula 1 with the Haas team this year.
READ MORE: Schumacher describes 'very special' moment he drove his father's first F1 car
And the tragedy of not being able to seek out his father's advice for his own F1 career is evident, as Mick – who's shown in one home video helping his Dad to fix a go kart – says stoically: "I think Dad and me, we would understand each other in a different way now. Simply because we speak a similar language, the language of motorsport, and we would have much more to talk about.
"That's where my head is most of the time. Thinking that would be so cool… I would give up everything just for that."
SCHUMACHER is available on Netflix from September 15, and if that's whetted your appetite to learn more about the F1 legend, check out F1 TV's own documentary film right here.