Feature
SEASON PREVIEW: The hopes and fears for every Alpine fan in 2021
Ahead of the new Formula 1 season, we're taking a look at how 2021 is shaping up for each of the 10 teams on the grid. And we're talking extremes as we outline the best and worst scenarios they may face. The next team we're analysing: Alpine.
HOPE – Alonso sparks the final step to the top three
There's a lot of positive energy around Alpine at the moment, with the former Renault team getting a boost in a number of areas. Firstly, their rebranding has led to them having one of the best-looking liveries on the grid, and the A521 also caught the eye with an innovative engine cover and air intake that stands out from the rest of the field.
READ MORE: Alpine explain the thinking behind their eye-catchingly wide airbox design
Behind the wheel, Fernando Alonso returns to the team where he had his most successful moments back in 2005 and 2006, and will hopefully bring more than just the increased motivation that has already been evident internally. Alonso is a driver who – in his previous time in F1 – always got the maximum out of his car in a race situation.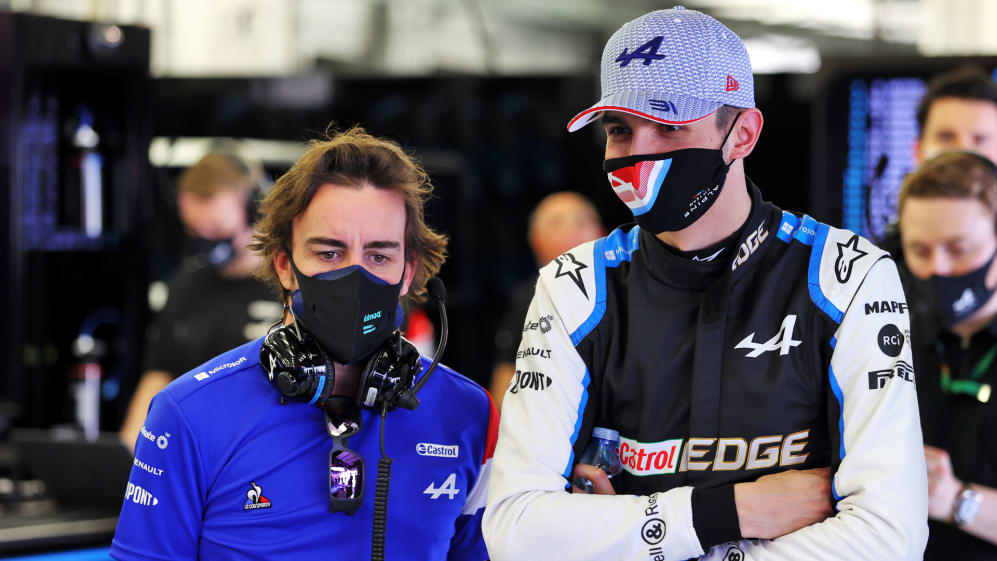 Whenever there was a sniff of a good result, he somehow appeared to find another gear, and with Alpine set to be right in the middle of an extremely close midfield battle, the hope is he can make the difference.
MUST-SEE: 'Extremely motivated' Alonso makes his Alpine testing debut at Bahrain
Alonso's a more than able replacement for Daniel Ricciardo, but fingers will also be crossed that Esteban Ocon continues his progress after a year back in F1 that ended on a high note with his first podium at the penultimate race in Sakhir.
And then off the track, a new CEO in Laurent Rossi, increased responsibilities for the highly-rated Marcin Budkowski and the arrival of former Suzuki MotoGP boss Davide Brivio mark a fresh start for the team's management, one that fans hope will help last year's fifth-place finish evolve into an even better result this time around.
FEAR – Off-season overhauls and lack of customers prove costly
Alpine are one of two teams to undergo a major rebranding exercise over the winter, the other being Aston Martin (formerly Racing Point). But in contrast to Aston, who had announced the change far in advance of this season and had all the pieces in place long before their relaunch, Alpine were late to the party.
ANALYSIS: What Cyril Abiteboul's shock departure means for Alpine – and why he's gone now
Until January, it was Cyril Abiteboul who was CEO, providing continuity from the Renault days. Budkowski was already set to take more responsibility, but then the arrivals of Rossi and Brivio came much more last-minute. The concern is the organisation potentially won't have settled down quite yet, with each person trying to define their positions when there is no clear team principal role in a unique set-up.
Alpine are not alone in having a new driver to integrate at the start of this season – their main rivals McLaren, Aston Martin, Ferrari and AlphaTauri are all doing the same – but none of the above have seen so many off-track changes too during the winter, and that instability could rock the boat in such a close battle.
And it almost goes without saying that as great a driver as Alonso is, he also has been more than willing to show his frustrations with his teams in the past. Whether he is calmer upon his return, or more impatient given the fact this is likely to be his last shot at success in F1, remains to be seen.
READ MORE: Alonso to race with titanium plates in jaw in 2021 – but says performance will be unaffected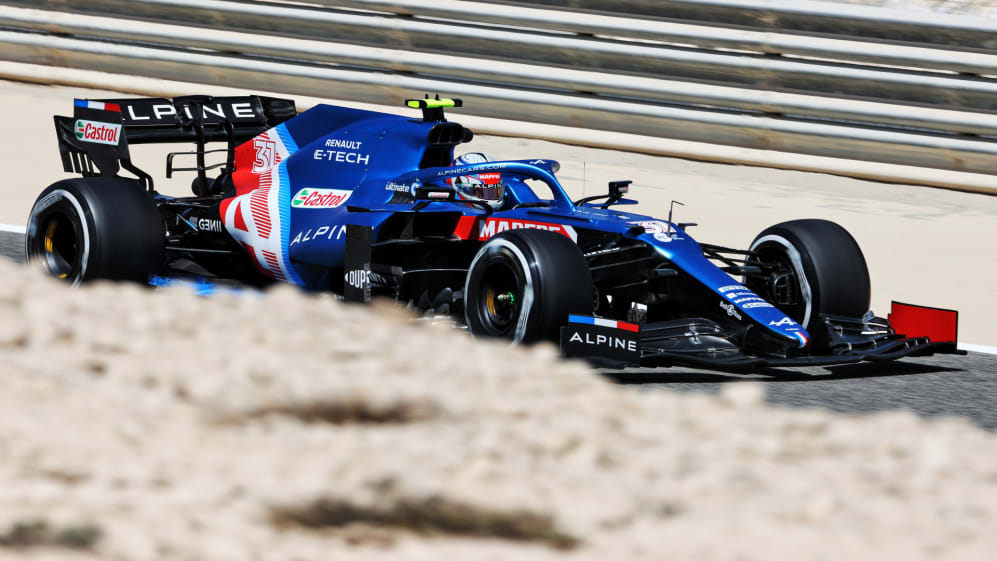 There could be trouble from a technical point of view, too, with Alpine now alone as the only Renault-powered team on the grid. In some ways that takes the pressure off, as they can focus fully on themselves.
F1 POWER RANKINGS: We've ranked the teams from 10 to 1 after pre-season testing – do you agree?
But it also means less data for any issues that might crop up. And Renault have decided to wait until 2022 before introducing a significantly different power unit, whereas Honda and Ferrari have done so this year, with the fear that that could push Alpine a little further back in the pecking order as well.