Opinion
The Ross Brawn Column – On Bottas' resilience and why track limits issue isn't easy to fix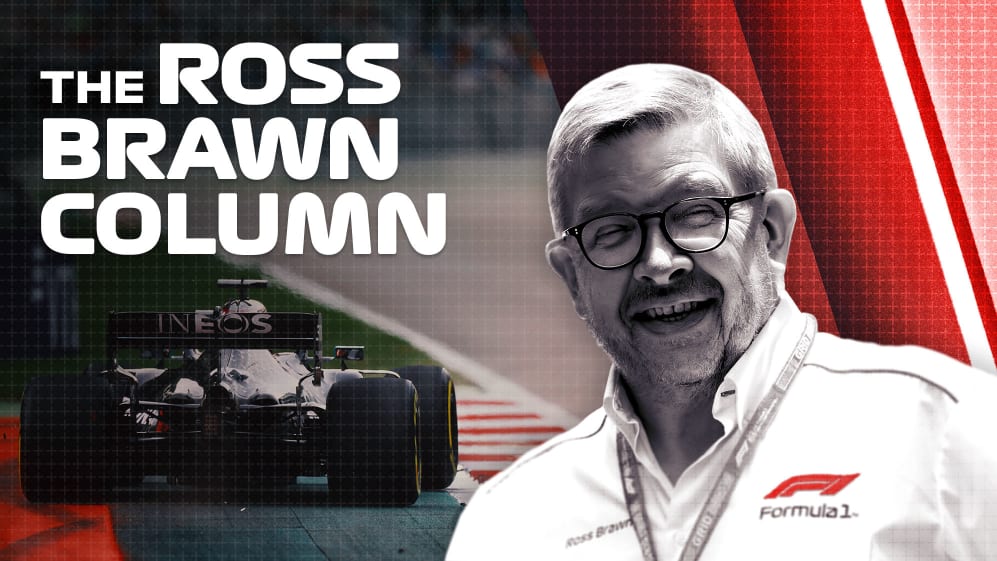 The Russian Grand Prix was incident-packed from the outset, with Mercedes driver Valtteri Bottas clinching his first victory since the season-opener in Austria. Formula 1 Managing Director, Motorsport, Ross Brawn discusses the key talking points…
New CEO
The weekend started with the exciting news that Stefano Domenicali will become the new CEO of Formula 1 in 2021.
Chase has done a brilliant job of steering F1 through the choppy waters of the new Concorde Agreement and also putting in place the new organisation since the new ownership by Liberty Media.
READ MORE: 'They couldn't have chosen better' – F1 paddock welcomes Domenicali appointment
He has been a great example of consistency and integrity to the F1 family and brought stability to a volatile arena and I have very much enjoyed our time together. However, Chase has now decided to take a well deserved step back and hand the reins to Stefano.
I know Stefano extremely well and I cannot think of a better successor and I'm really looking forward to working with him in the future.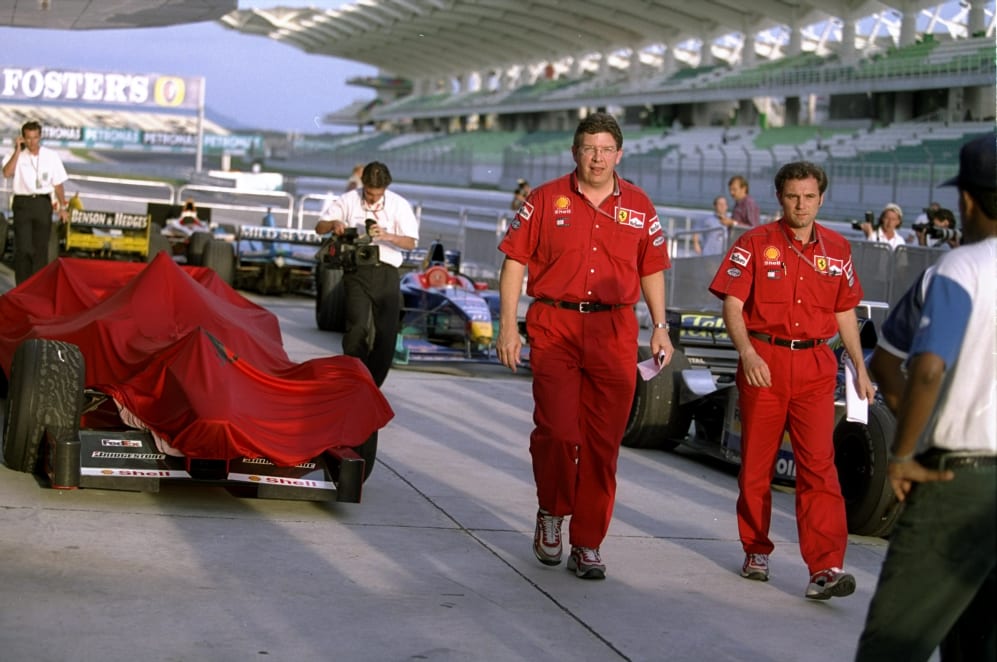 Hamilton: Bad luck happens
Lewis has had some bad luck in the last few races, with the penalties in Monza and now Sochi.
Personally, I would go away, lick my wounds and think about how I could prevent such incidences again in the future.
READ MORE: Hamilton and Mercedes will take 'far-fetched' Russia penalties on the chin and move on, says Wolff
That's what I know the team will be doing. I know many of the people, from my time at the team, and they will recognise they have made some mistakes.
Bad luck and mistakes happen, it's how you respond that matters. It's easy to think the world is against you, but there is nearly always something you could have done differently and you can learn from.
Bottas shown remarkable resilience
Clearly Valtteri loves Russia and Russia loves him. Two wins and two seconds in four years is an exceptional record. He didn't make mistakes.
It would have been fascinating to see how the strategies evolved, as Lewis was potentially compromised by starting the race on soft tyre, while Valtteri was on the medium. It's a shame we didn't get to see how that would have played out in the end.
READ MORE: 'I will never give up' – Bottas elated to answer critics with Russian Grand Prix victory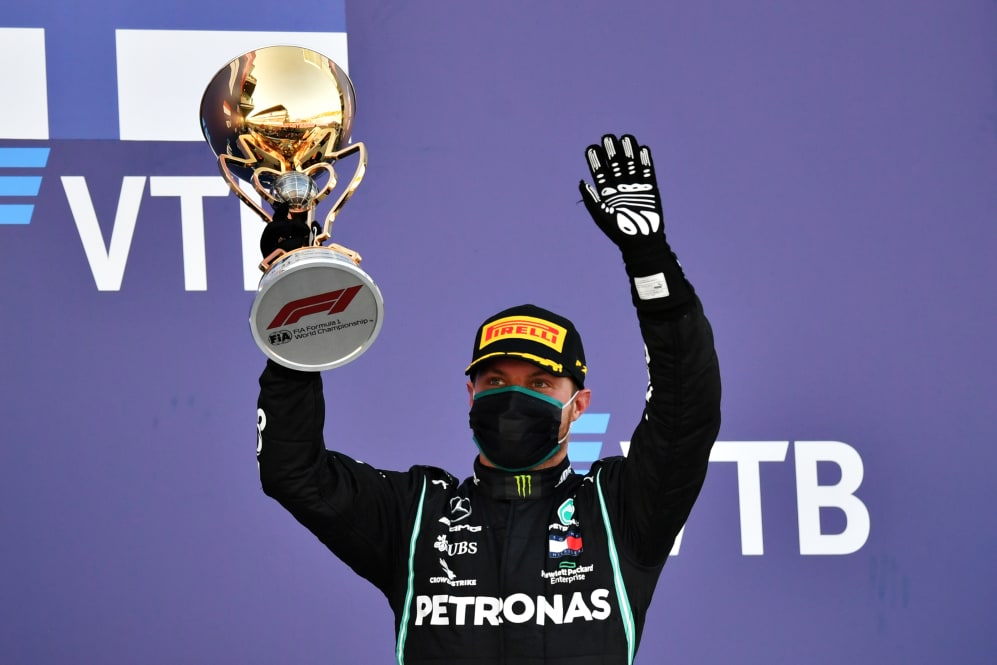 It was a brilliant drive from Valtteri and said a lot about his character. He's had some tough results this season, so this was a demonstration of a remarkable resilience.
He seems to be feeding off the criticism rather than succumbing to the pressure. He's building a quiet determination to compete with Lewis, who right now is the best reference in town.
The challenge of track limits
There were some contentious parts of the circuit this weekend, and I know the FIA are very objective and constructive in how they view these things. I'm sure they will be taking a look at the incidents in Turn 2 to see if there is a better solution.
There is a constant battle to stop drivers abusing track limits. You don't abuse track limits if you end up in the gravel. They do if it's asphalt. But if you have gravel everywhere, it gets thrown on the track and you lose cars if they go off, which we don't want to do.
READ MORE: Sainz blames 'misjudgement' for race-ending opening lap crash in Russia
So you are damned if you do, damned if you don't. Predominantly, asphalt is the better solution, but we have to have track limits to make sure drivers don't abuse asphalt run-off.
If you go into a corner knowing the worst thing that will happen is you're run over asphalt and re-join, you will commit more to the corner. I'm sure the FIA and FIA F1 Race Michael Masi will look at Turn 2 to see if there is a better solution.
Renault finding some consistency
Renault have evolved into a very impressive operation over the last few races and appear to be delivering a more consistent performance. This suggests they are understanding their whole package more, with both Daniel Ricciardo and Esteban Ocon driving at a high level and trying to get the most out of it.
They are now only seven points behind McLaren in the fight for third in the constructors' championship. Clearly, that position is all to play for.
READ MORE: Ocon concedes 'Ricciardo had better pace' after Renault swap drivers on track in Russia
If they can find a bit more speed and maintain their consistency, it won't be long until they are the best of the midfield, which includes Ferrari currently and means the big three have become the big two in Mercedes and Red Bull.
Perez deserves to stay in Formula 1
This was another superb performance from Sergio Perez, who is going through his divorce proceedings with Racing Point.
He is clearly still hurting after being let go, in favour of Sebastian Vettel, but that does not appear to be impacting his on track form. If anything, it's motivating him.
It was even more impressive given the lack of availability of the big upgrade which his team mate Lance Stroll is enjoying. To put in that kind performance in those circumstances shows why he deserves to stay in F1.
READ MORE: 'I was disappointed and angry' – Perez on how he turned a poor start into P4 at Sochi
Mick Schumacher is developing extremely well
When you carry the mantle of the name Schumacher, it's not an easy gig.
It can give you some benefits, but you're the subject of scrutiny the whole time.
Mick has handled it amazingly well and in the latter part of this season, his second season in Formula 2, we have started to see him mature and develop extremely well as a racing driver.
Russia was an excellent weekend for him and I'm full of optimism for his future.
READ MORE: Schumacher calm on F2 title chances, despite strengthening grip in Russia