Feature
The Winners and Losers of 2020 F1 pre-season testing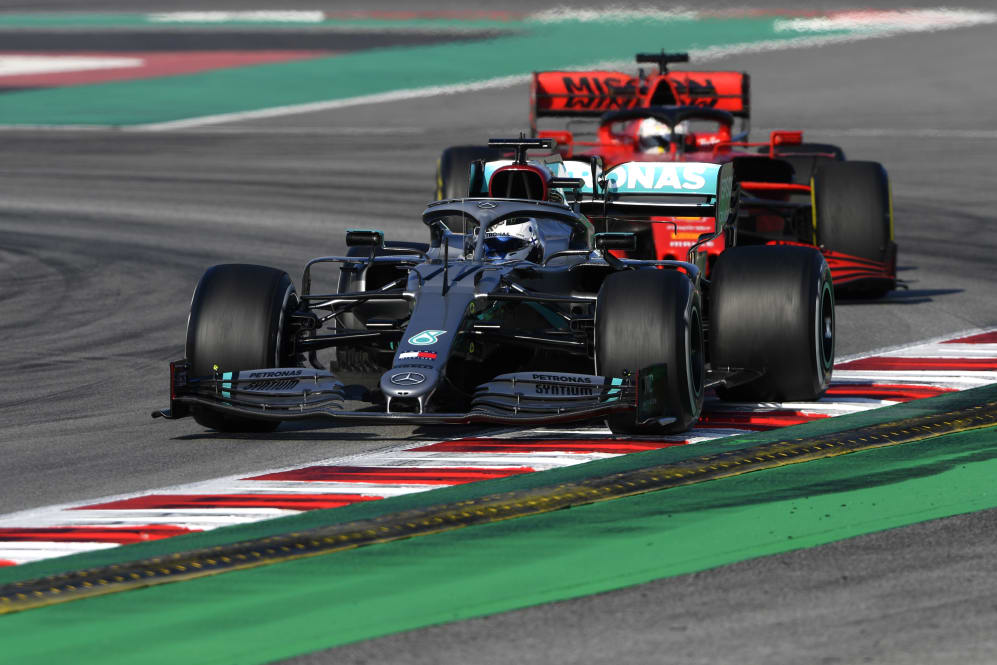 The sun has set on pre-season testing for another year, with some teams leaving the Circuit de Barcelona-Catalunya with a bounce in their step while others are scratching their heads for answers. We pick out the winners and losers from six days of running in Spain…
Winners: Mercedes
Ask anyone who spent time trackside or in the F1 paddock during pre-season testing and they will tell you world champions Mercedes look unbelievably good. They completed a monstrous 903 laps over the course of six largely untroubled days – which is the equivalent of 13-and-a-half Spanish Grands Prix distances.
They were the kings of long run pace, heading the field by around 0.6s/lap according to our data, and around a second per lap quicker than anyone when they took the fuel out and ran the softer compound tyres for shorter runs. And they pulled off a scoop when they turned the heads of everyone in F1 with their innovative Dual Axis Steering (DAS) steering system.
DAS explained: What we know so far about Mercedes' trick new steering system
It wasn't completely untroubled, with Lewis Hamilton admitting they have "still go a few issues we need to iron out ahead of Melbourne" having lost an afternoon in the car (more on that further down), but that's what testing is for – to find the problems now, so they can be rectified before things get serious. The Silver Arrows look, once again, like the ones to beat.
Losers: Mercedes engines
But while Mercedes were winners, their engine drops into the loser category. Their power unit is usually bulletproof and has been the class of the hybrid era, but having pushed the bar once more over the winter, a sniff of unreliability has crept in.
Customer Williams appeared to bear the brunt of it in Barcelona, suffering four issues over the course of testing, but the works team were hit, too, with Hamilton missing a whole afternoon of running after an oil pressure anomaly caused the engine to shut down as a precaution.
You suspect they will get on top of it but equally, it's a rare chink in the armour which their rivals must exploit while they can.
Winners: Red Bull
There's a quiet confidence at Red Bull that it's been a job well done at pre-season testing. The test was not without its problems, the team encountering a rear suspension issue on the penultimate day among other niggles, and Max Verstappen had a fair few spins, as he searched for the limit of a car that at times looked a bit of a handful.
In terms of pure performance, their short run pace was better than Ferrari's – with Verstappen looking very quick on the C4 as he set the second best lap time of the entire test – while their long run was only 0.1s/lap slower than their red rivals.
The team, who brought a sizeable upgrade to week two including new bargeboards, largely focused on running the C2, the second hardest in Pirelli's range, completing more laps than anybody else on that rubber – 583 of their 780 – and seem to be happy with the baseline of the car heading to Melbourne.
Losers: Ferrari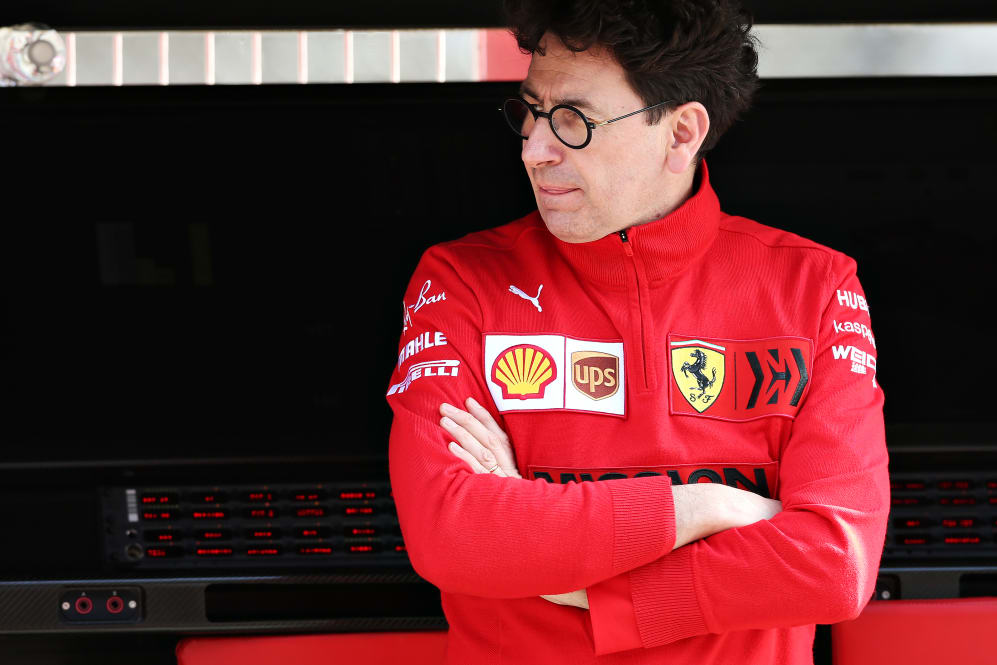 There were high hopes Ferrari would challenge Mercedes, at last, for the world championship in 2020 – and while they still might, the warning signs from testing, both on and off the track, were not encouraging.
Our data shows they have a significant loss of time on the straights versus last year – they were around half a second slower than Mercedes in Barcelona. They could, of course, be running the engine at lower power before turning it up in Australia.
Equally some of that deficit could be down to their move to add more downforce to the car to improve their slow corner speed. Our data shows they were the quickest through slow corners, which would have been through sector three, with a 0.3s advantage over Mercedes.
Team boss Mattia Binotto insisted they weren't hiding anything and expects them to be behind Mercedes at the start of the season. If that's the case, they appear to have failed to meet their targets.
READ MORE: We're not 'sandbagging' in pre-season testing, insist Ferrari
Winners: Racing Point
Some joked in the paddock that Racing Point didn't need their truckies anymore because Mercedes would be dropping off their car for them. Dubbed the pink Mercedes, as it shares striking similarities to last year's world championship winning W10, the RP20 has been impressively quick, so much so some have marked it out as the third fastest car.
With 782 laps on the board (only Mercedes, Ferrari and McLaren managed more) it was a job well done for Racing Point, who are finally seeing the rewards of a huge cash injection from billionaire Lance Stroll.
Their short run pace, which put them third overall in the pecking order in our metric, was particularly imposing with Sergio Perez describing the car as the best he's ever had in pre-season. It's early days, of course, and they will face a big threat from McLaren and Renault, but right now, it looks like they are topping the midfield heading to Australia.
TECH INSIGHT: Why the new Racing Point RP20 caused a stir at pre-season testing
Losers: Alfa Romeo
Not only did Alfa Romeo barely feature in Netflix's Drive to Survive Season 2, released on Friday, they were also largely anonymous during pre-season testing. They opened with the launch of their new challenger in the pit lane on the opening morning and held a lengthy press conference at the end of the day where they were bullish about their chances.
On track, they were quickest in the speed trap on the final day but clocked the slowest lap of all the teams, while our data shows they were second bottom in terms of short run pace, 1.8s/lap off Mercedes and 0.5s/lap ahead of AlphaTauri. It's early days, of course, but both Antonio Giovinazzi and Kimi Raikkonen admitted there is plenty of work to do in the next week or so.
Winners: Williams
Williams were winners from the moment they got their car to the first test on time, having missed the first two days last year. They then had the honour of being the first car out on track, which was symbolic if nothing else.
They clocked up more than 100 laps on five of the six days, to banish the misery of last year, and metrics show they were seventh overall in short run pace and ninth of 10 in the long run pecking order based on their running at testing.
That said, the likelihood is they will still be at the back come Australia, and the team are realistic enough to admit that, but this car is a huge improvement on the last one and the feeling is they having hauled themselves up onto the back of the midfield pack so at least they can have ambitions of racing cars.
Loser: Kevin Magnussen
There weren't many losers at this test, so impressive was the reliability across the board and the minimal amount of mistakes from drivers, and many may feel it is a little harsh Kevin Magnussen has fallen into this category. But this genuinely wasn't the ideal pre-season for him.
Of all the race drivers, he ended up with the lightest tally of laps – 250, which was 216 (so nearly half) shy of Hamilton's total and he wasted much of the afternoon on the final day sat in the garage while his team rectified a clutch issue.
His team also had the lowest overall lap count, with 649 laps, 254 adrift of Mercedes. So all in all, he is not in perfect shape ahead of Melbourne, but he does at least have a good feeling with the car so far.
Winners: Renault
Renault made an inauspicious start to pre-season, the French manufacturer opting not to show their car at their launch and then limiting themselves to releasing spyshot style imagery during their filming day. And while the opening week was a bit niggly, they stepped it up in the second week.
Our data shows they were strong over the long runs, ranking third, 0.7s/lap off Mercedes' pace and just 0.1s/lap slower than rivals McLaren. In the short run analysis, they were a second off Mercedes but better than anyone else.
Meanwhile, Daniel Ricciardo set the third best lap time of the week, during a low fuel run on the C5 tyres on the final day. We must take this all with a pinch of salt of course, but these are favourable numbers for the black and yellow team.
Paddock Pass: Watch Will Buxton and the drivers review the final F1 pre-season test