Feature
The Winners and Losers of the Hungarian Grand Prix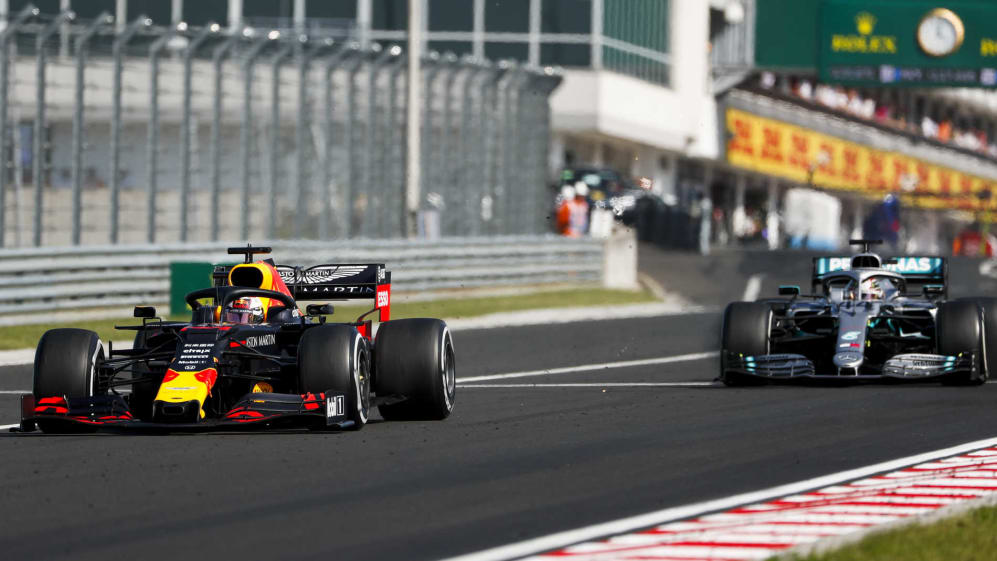 Lewis Hamilton and Max Verstappen gave us a race to remember with a thrilling battle for victory at the Hungaroring. And while they will head into the summer break on a high, others will hope to use the time off to regroup after a tricky weekend. We pick out of the winners and losers of the Hungarian Grand Prix.
Winner: Lewis Hamilton
"Lewis was on fire." Max Verstappen summed it up well. Down after one of his most disappointing F1 performances ever in Germany, Hamilton hit back in the only way he knows how – by working hard. He was straight out in FP1, completing 41 laps of running, way more than he normally does and comfortably more than anyone else.
Yes, Mercedes pulled of a tactical masterstroke with their strategy, but Hamilton still had to execute it on track. Few drivers could have delivered that consistent, quick pace while in the knowledge that Mercedes had encountered brake struggles all weekend.
READ MORE: 'I was on the limit all the way' says Hamilton after thrilling Hungarian GP win
But Hamilton could. He got the job done, all when still not feeling 100 percent after picking up a bug pre-Germany. This was his seventh Hungarian GP win and eighth out of 11 in 2019. His overall victory tally is now 81, moving him just 10 shy of Michael Schumacher's all-time record.
Judging by the way he's performing, it would take a brave person to bet against the five-time world champion overhauling the legendary German.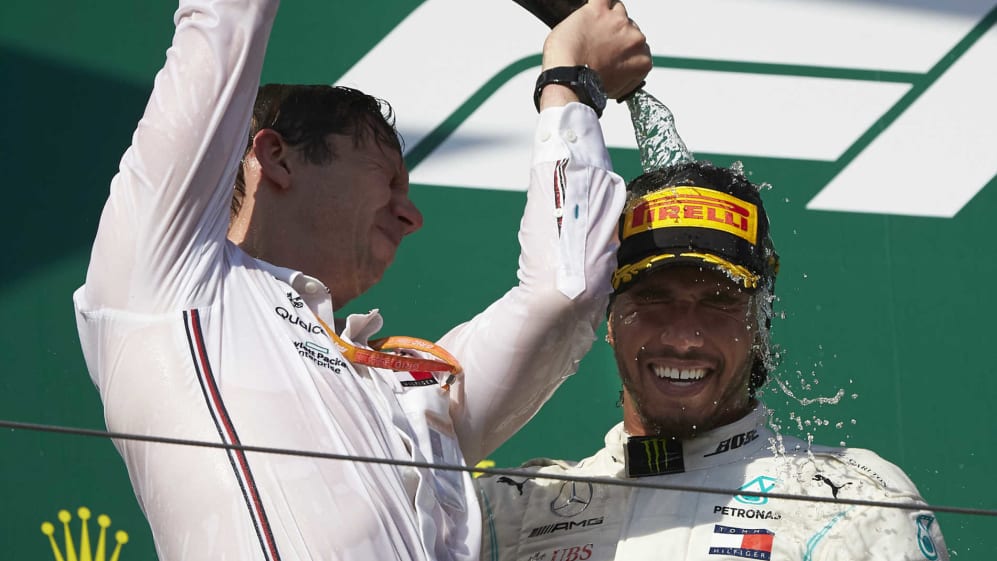 Loser: Max Verstappen
Early on, the Hungarian Grand Prix victory looked to be heading the way of Verstappen and Red Bull, the Dutchman controlling the race having led away from pole position.
But as he and his boss Christian Horner admitted, they ultimately weren't quick enough to hold off a faster Hamilton in the Mercedes – and a third win in four races was not to be.
Winner: Max Verstappen
But Verstappen is in the winner's column too, as his second place, along with the bonus point for fastest lap, makes him the top scorer in the last four races.
The Dutchman ticked another box on Saturday by scoring his first pole position, becoming the fourth youngest driver to do so. And he showed once again that he has the temperament and talent to get big results, even if he doesn't have the class-leading car.
The reward for his efforts – including a first-ever podium in Hungary – was a haul of points that closes the gap to Valtteri Bottas in the championship to just seven points.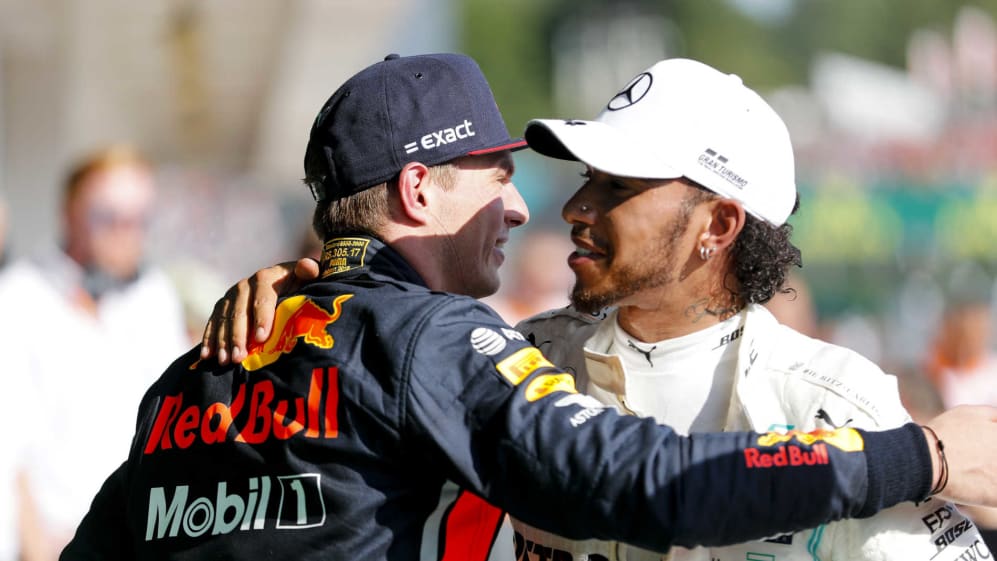 Loser: Pierre Gasly
While one Red Bull is starring, the other is struggling. Pierre Gasly has actually scored in seven of the last eight races, so he's not doing an awful job.
But considering he's driving a car that has won two of the last four races, fought for the win in a third and taken a pole, the fact he hasn't troubled the podium yet is a blot on his copybook.
He's unfortunate in that he's racing alongside a driver that has the kind of talent you only see once in a generation, but those are the cards he's been dealt.
His points tally is only a third of Verstappen's. If you delete Verstappen's five podiums this season, he would still be ahead of Gasly in the championship. The Frenchman needs to start delivering – and fast.
PADDOCK PASS: Reviewing the 2019 Hungarian Grand Prix
Winner: Carlos Sainz
Regardless of the fact Gasly is underperforming in the Red Bull, so big is the chasm between the top three teams in F1 and the rest of the field, the fact Carlos Sainz is just five points shy of Gasly is nothing short of extraordinary.
The Spaniard has been ruthlessly quick and consistent all year and is revelling in his role as the most experienced driver at McLaren. His fifth place in Hungary was his second in a row, and was aided by another great start that helped him jump team mate Lando Norris.
That was his best-ever finish at the Hungaroring and the fourth time in the last five years that a McLaren has finished in the top eight at the venue. It's also a shot in the arm that he finished ahead of Gasly on track.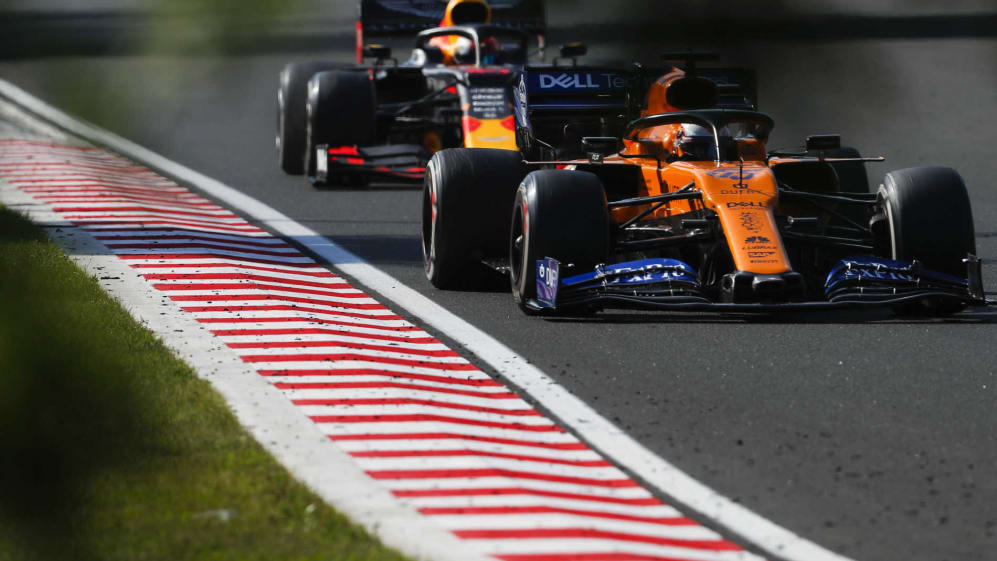 Loser: Valtteri Bottas
The summer break has come at the right time for Bottas, the Finn having endured a miserable couple of races. First he lost the chance to take 18 points out of Hamilton in the drivers' standings in Germany when he crashed. Then in Hungary, two lock-ups at the start of the race essentially ended his Grand Prix before it had even had a chance to get going.
He has scored just four points in two races, with only six drivers on the grid having scored fewer in the same period. Considering the car he has at his disposal is comfortably leading the constructors' championship and triumphed in Hungary, that simply isn't good enough.
A recovery to eighth, from last after a stop for a new nose, was of little consolation, and he leaves Hungary having scored just one podium there and with a deficit to Hamilton that has swelled to 62 points – the equivalent of two race victories and a fourth place.
Winner: George Russell
Okay, so George Russell is still looking for his first F1 world championship point. But his performance across the Hungarian GP weekend showed that it's very much a matter of not if but rather when he claims it.
The Briton's qualifying performance was extraordinary. He out-qualified both Racing Points and the Renault of Daniel Ricciardo, and was just half a tenth of a second away from making it into Q2 for the first time.
In the race, he beat a Racing Point and Alfa Romeo on pure pace and finished a lap ahead of team mate Robert Kubica. It was a fine performance and glimpse into what could be a very bright future.
Loser: Nico Hulkenberg's engine
Nico Hulkenberg was sitting pretty in 11th on the grid, with a free choice of tyres. But he wasn't afforded the chance to show what he could do, as a power unit mapping problem meant his car was stuck in 'safe mode'.
That cost him, he says, around three-tenths of a second a lap and meant he was unable to fight. The German heads into the summer break having failed to score points in three of the last four races. He also trails team mate Ricciardo by five.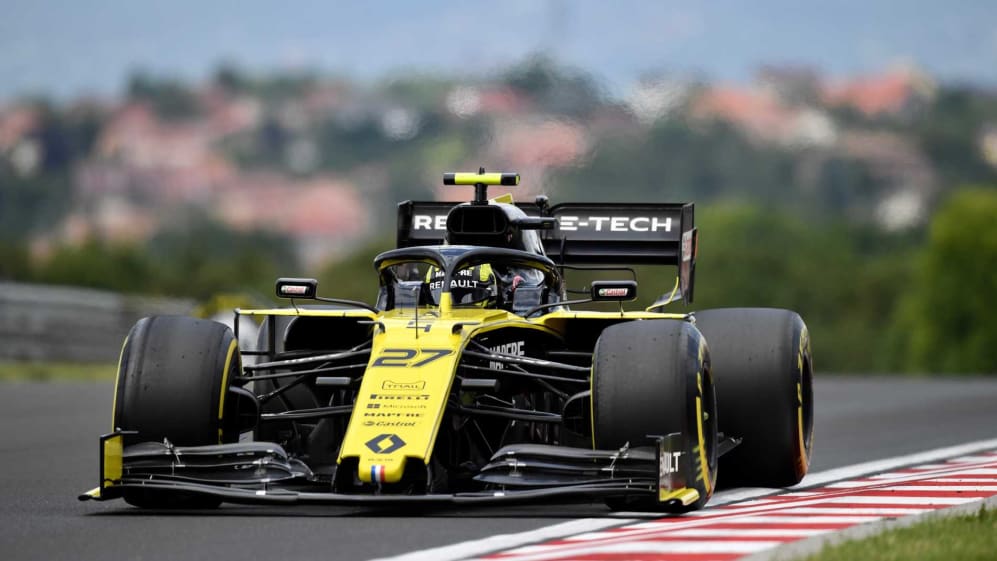 Winner: Anyone who watched the race
They say it's better to leave someone wanting more, and the Hungarian Grand Prix certainly did that, ahead of F1's summer break – when teams are required to close down their factories for two weeks and give staff an enforced and well-earned rest.
It was the fourth race in a row that had heaps of drama and delivered its thrills in a different way. Rarely do we see a race-long battle for the lead, but courtesy of two of the finest drivers of their generation, that's what we were served up on Sunday.
Verstappen and Hamilton's utter refusal to give up, and their immense pace, meant that not only did they fight each other all race, but they were so quick, they could both pit for fresh tyres without losing a position to their rivals.
A gap of 69 points will likely be a step too far for Verstappen to close this year, but we've seen enough of late to suggest that the Dutchman is going to be a thorn in Hamilton's side for the rest of the year and beyond. Bring on Spa already!
Losers: Haas
The respite of a double points finish in Germany for Haas was brief, as their tyre struggles returned to haunt the American team in Hungary. Unfortunately, they still don't know what is going wrong. The aerodynamic package and the tyres are just unpredictable.
At the Hungaroring, there were phases during qualifying when they looked quick. Then suddenly, they were slow. The same can be said in the race. Kevin Magnussen's pace for large parts was competitive, but then it would disappear.
They are still only 17 points off Toro Rosso in fifth in the constructors' championship, but they need to start finding solutions to the problems that have afflicted them all season, or they face finishing second-last, ahead only of Williams.