Feature
Thursday's Hot Topic: The unknowns set to spice up the 70th Anniversary Grand Prix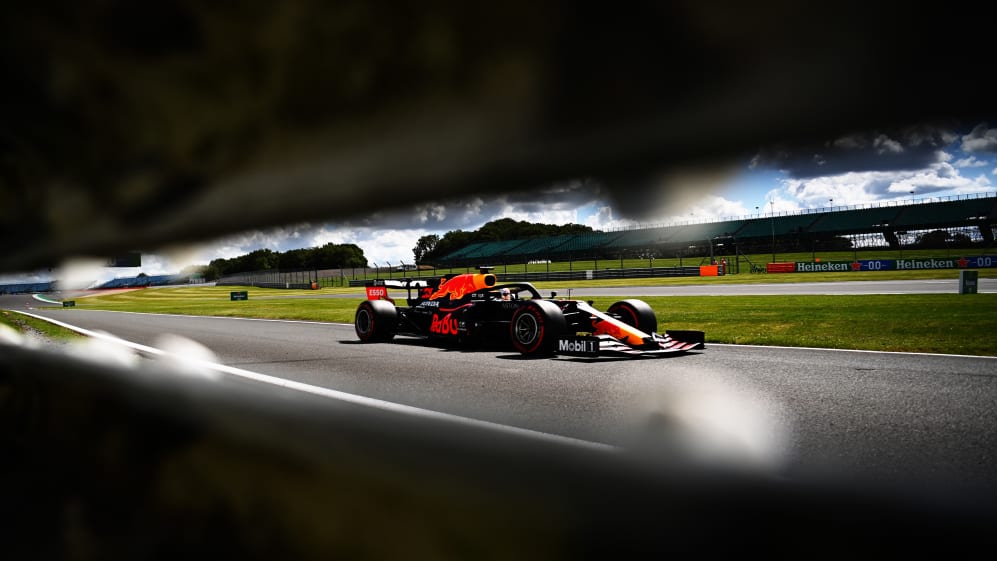 Just days after the curtain fell on a thrilling British Grand Prix, the paddock has returned to Silverstone for another go, this time under the banner of the 70th Anniversary Grand Prix. But while it may be the same track, this is likely to be a very different race, partly thanks to several key factors that are still uncertain heading into this weekend – and unsurprisingly, those were the topics that dominated paddock chatter on Thursday...
Stroll's team mate for this weekend remains unknown
Will he? Won't he? That's what most were asking on Thursday afternoon when speaking about Sergio Perez. It emerged that the Mexican, who tested positive for Covid-19 and missed the British GP as a result, had completed his period of self-isolation, defined by Public Health England as a stretch of seven days from when you produce the test result.
That means that should Perez return a negative Covid-19 test, he will be eligible to race his Racing Point RP20 around the high-speed turns of Silverstone. Test positive again and he'll have to wait until he can return a negative test. All this means Racing Point, at time of publishing, have no idea who'll partner Lance Stroll this weekend.
READ MORE: Racing Point say Perez will race in 70th Anniversary GP – pending negative Covid test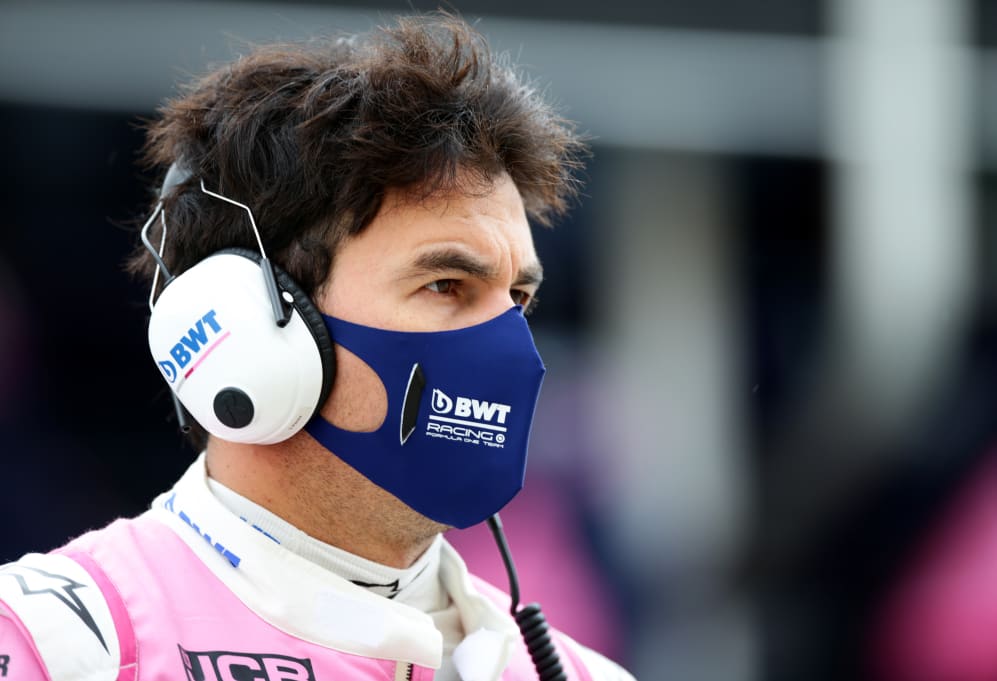 That's not ideal for super sub Nico Hulkenberg, who was handed media duties on Thursday, by virtue of the fact he'll end up in the car should Perez be unavailable. To be fair to him, he handled the weird situation well, but it's clear he would have hoped to have known by now as to whether he'll be driving tomorrow, not least because he could do with proper preparation time and as much focus as possible on getting comfortable with the car.
But Racing Point feel they need Perez. He's a hugely experienced driver, currently operating at his peak, and would have almost certainly dragged a better result out of the car than Stroll managed with ninth last weekend. That's why they are pushing so hard to get him back in.
READ MORE: Hulkenberg confirms talks with F1 teams over full-time 2021 return as he waits on Perez news
Did Stroll think Perez's absence contributed to Racing Point struggling and being at a loss to explain why they lacked pace? "Um," he said, "I mean perhaps, that's not really… perhaps it did but that's not a factor. Nico did an incredible job jumping in the car last minute and doing what he had to do. We were focused and our approach didn't change whether Sergio was there or not.
"We had a job to do to execute it at our best. We have our reasons why – like I said – and I'm not going to get into detail about why we lacked pace on Sunday and we're going to try and turn it around this weekend."
It is hoped Perez's result will come back in time for FP1, but until then, it's a waiting game for the Mexican – who is still in an apartment near the track – as well as Hulkenberg and the rest of the boys and girls dressed in pink this weekend.
Things are set to heat up - but what will that mean for tyre strategies?
Even in the peak of summer, you might often need a coat at Silverstone, so open and exposed to the strong breeze is the legendary track. But it'll be sunglasses and sun cream that'll be required from Friday onwards, with conditions expected to be roasting hot, peaking at 30C air temperature, reducing by a degree on Saturday and another degree on Sunday.
Combine that with the fact that Pirelli have brought compounds which are a step softer than last weekend, and increased tyre pressures following the deflations they encountered on Sunday as a result of high wear, and things certainly could get interesting – especially as teams who start on the softest tyre will likely have to do two stops.
READ MORE: Williams ready to 'capitalise' on softer tyre strategies at 70th anniversary GP
"It will definitely be a very different race this weekend," said Williams' George Russell. "We saw last weekend we were on the three hardest compounds, and it was relatively cool, the track temperature was around 35 or 30 degrees. This weekend we go one step softer and it is going to be roasting hot.
"So that'll be really exciting. We will have to change our approach. We will see a two-stop race from a lot of guys, especially those who qualify in the top 10 on the soft compound. They would definitely have to do it to stop. Which I think will give us the opportunity to maybe capitalise on that.
"It is going to be really interesting and exciting this weekend. I would not be surprised if Pirelli bumps up the pressures following last week's blowouts. So I think we will be in for a good race on Sunday."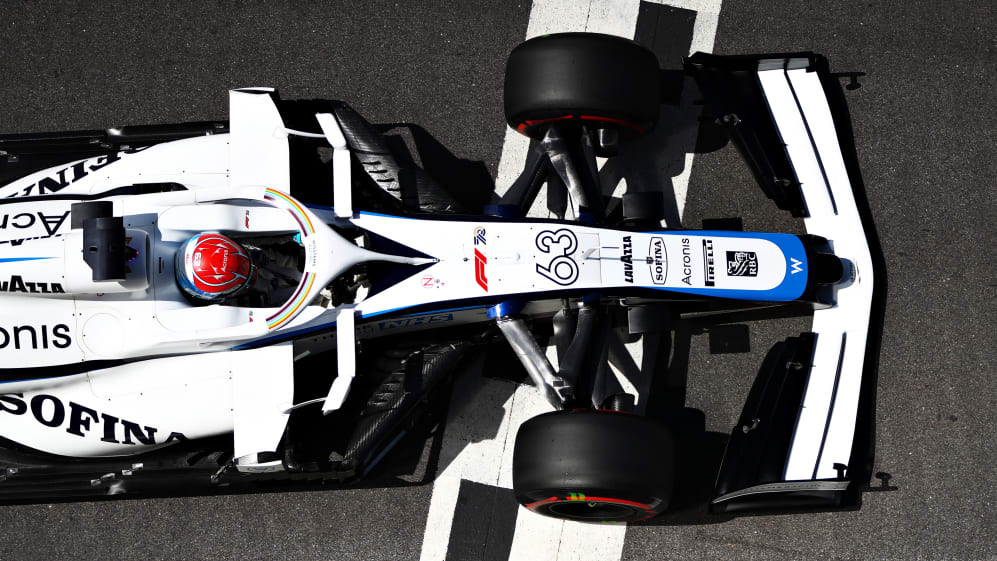 Renault's Daniel Ricciardo, who equalled his best-ever result with Renault at Silverstone when he finished fourth, is pretty chuffed that the compounds were dropping a step.
"The soft tyres, let's see who was brave enough to qualify on the soft," he said. "It is cool coming to the same track; you would expect the same result but having a tyre change throws a bit of a spanner into the works. I am actually quite happy with that.
"Tomorrow is going to be exceptionally tricky with track temperatures well above 30C, which is known to be like the desert out here. The tyres are going to have a hard time. But that is a challenge, we are all in the same boat. I'm okay with it."
READ MORE: Third in constructors' possible for Renault this year, says Ricciardo
And world champion Lewis Hamilton is thrilled by the prospect of more strategy options – and is convinced that Mercedes, who suffered tyre problems with both cars, have learned lessons.
"It's going to be more challenging but I'm excited to face that challenge with the team," he said. "It will be interesting to see whether it means we have to do more stops or not. I hope so because it makes it better. One-stops are boring.
"I don't have concerns [about the tyres] going into this weekend," he added. "We thought the tyres could go further than they could with a track like this. Normally the hard tyre is pretty durable and last year we did the one-stop on this tyre, and I did the fastest lap on the last lap. So with our understanding, we've learnt from the experience and I'm sure this weekend we will do a better job with it."
READ MORE: Hamilton explains why he's not yet ready to sign new deal after Mercedes confirm Bottas for 2021