Williams ready to 'capitalise' on softer tyre strategies at 70th anniversary GP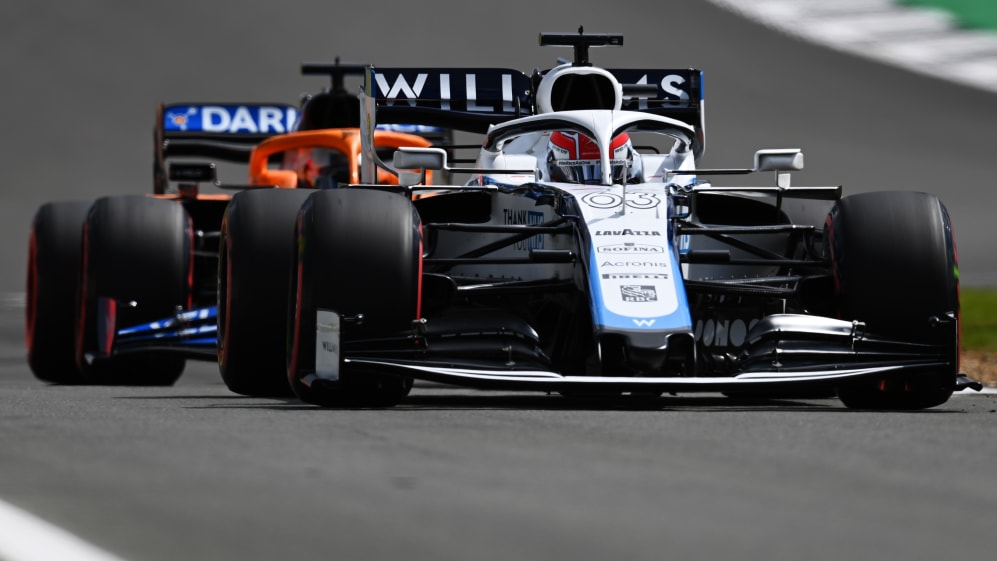 Williams duo George Russell and Nicholas Latifi were both thrilled to be battling other cars, namely the Alfa Romeos, at Silverstone last weekend – and for this weekend's 70th Anniversary Grand Prix they expect the softer tyre compounds to give them another opportunity to challenge other drivers.
Pirelli have brought tyres that are one step softer than the previous round for the 70th Anniversary GP, which means that they will be faster – but less durable – and that will bring up a strategic quandary as teams may have to pit twice during this weekend's race. And that could play into the hands of Latifi and Russell.
READ MORE: F1 FANTASY: Tips for the 70th Anniversary Grand Prix – plus the best team from the last race
"I think it will be a different race this weekend. I think last week we were on the three hardest compounds, it was relatively cool, track temp was around 35 degrees or 30 degrees [Celsius]. You know this weekend we're on [tyres] a step softer, it's going to be… hot and I think it'll be very exciting," said Russell.
"We'll have to change our approach," he explained. "I think we'll see a two-stop race for a lot of guys, especially for those who qualify in the top 10 on the soft compound, and they would definitely have to do a two-stop, which, I think, will give us the opportunity to maybe capitalise on that.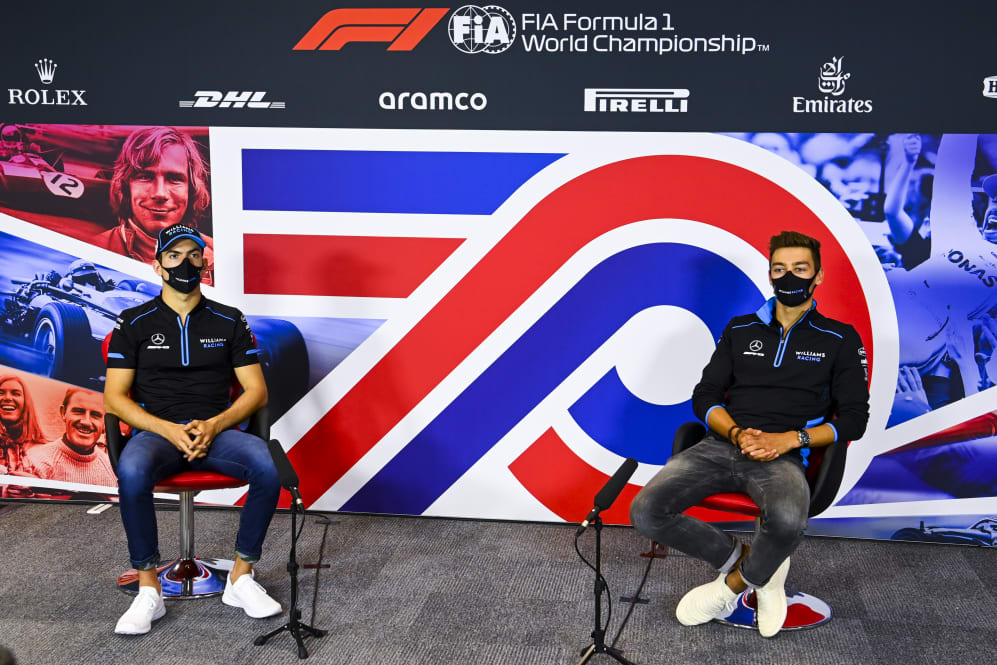 Latifi expanded on the chance Williams have to trouble the scorers on Sunday.
"For sure in the race having the whole range of tyres moved one step softer, it's going to create more management just because it [Silverstone] is a track that... gives the tyres a hard time.
READ MORE: Racing Point say Perez will race in 70th Anniversary GP – pending negative Covid test
"I'm looking forward to it because it does give a little bit of a mix-up, [it] spices things up compared to last weekend." he concluded.
Williams are yet to score a point this year, the only team sitting on zero, ahead of the fifth round of the 2020 F1 season.