Opinion
TREMAYNE: Why Nico Hulkenberg's British GP comeback was heroic – even if he didn't race a lap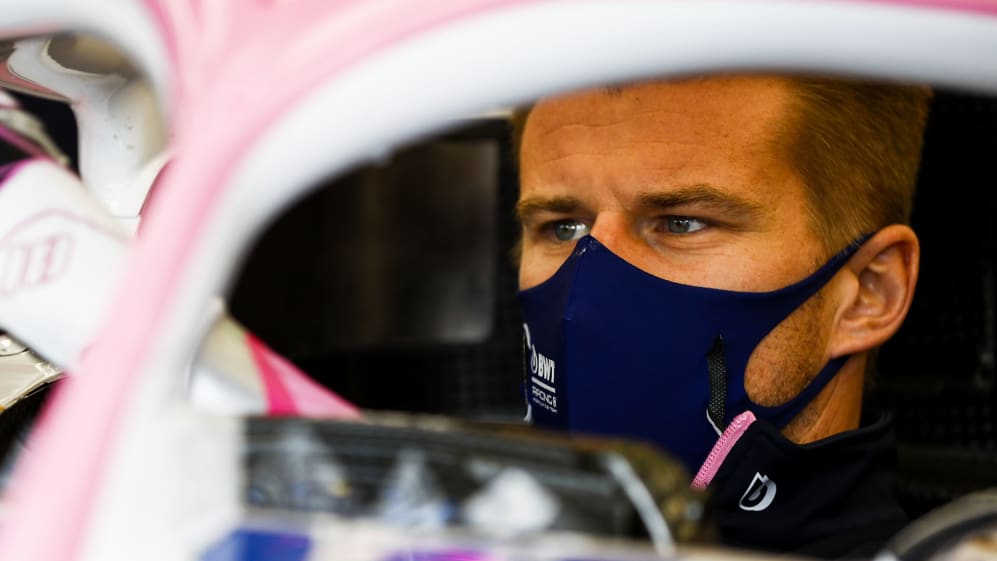 Nico Hulkenberg's whirlwind call-up to the Racing Point team as a last-minute replacement for Sergio Perez had all the potential for a fairytale ending. But as David Tremayne explains, even though he didn't race a single lap of the British Grand Prix, The Hulk's comeback was heroic, whichever you cut it.
When the news first broke of Sergio Perez's positive Covid-19 test, and that Nico Hulkenberg was to stand in for the Mexican at Racing Point, there was a plethora of suggestions that, at last, the popular German finally had his chance of attaining the podium finish that had always eluded. The albatross round his neck that had given him the record of 177 outings without a top three finish. But life is never easy, though sometimes somebody can make it look so.
READ MORE: Failure to take British Grand Prix start sums up 'crazy' weekend, says Hulkenberg
Remember 1982, when Ferrari called upon Mario Andretti to replace the injured Didier Pironi in the Italian GP? How The Fonz was feted when he turned up at the airport and then the track, insouciantly put his 126C2 on pole, and then finished a fighting third?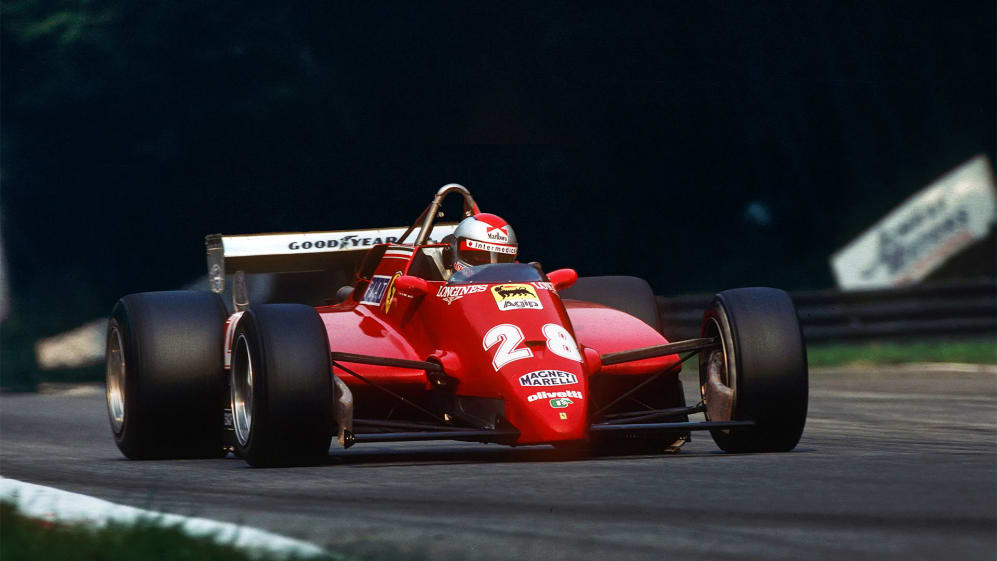 Times change, however. And being a last-minute stand-in isn't easy. John Watson had been a winner for McLaren in 1983, yet when he was summoned back into F1 harness to substitute for the injured Niki Lauda in the GP of Europe at Brands Hatch in 1985, he struggled. Despite racing in Jaguar sportscars, he qualified only 21st, three seconds off team mate Alain Prost, and finished a twice-lapped seventh.
LISTEN: John Watson on Niki Lauda, driving the infamous Brabham fan car and more...
And even Mario had second thoughts just six years later. He was still racing with all his champion's feistiness in Indycars, when Ferrari again called upon him to stand in at Monaco in the Ferrari 639, this time for the injured Gerhard Berger after his fiery crash in the 1989 San Marino GP at Imola had left him, miraculously, with just burned hands. This time Mario declined, as it was not possible to test the car, with its then-unique paddle-shift transmission, beforehand.
For The Hulk, then, Silverstone was a whirlwind opportunity as Racing Point decided not to access Mercedes reserve drivers and former F1 racers Esteban Gutierrez and Stoffel Vandoorne; the Mexican hadn't raced for a while in F1, and the Belgian was tied up in any case with Formula E. Nico made perfect sense: he not only knew the team, but had of course raced for Renault until Abu Dhabi last year.
READ MORE: How Hulkenberg's emergency Racing Point deal came about - and why he was the right man for the job
It meant scrambling to get on a plane after the call-up came at 4.30pm on Thursday, rushing to the airport in Germany where he'd been due to test a Lamborghini at the Nurburgring, then having a Covid-19 test, a seat fitting in the early hours at Racing Point's Silverstone factory, a session in the simulator, borrowing a set of overalls from Lance Stroll and getting the FIA to fast-track his Superlicence.
He got going in the RP20 after 13 minutes in FP1, finishing the session ninth, half a second off Lance. In FP2 he was seventh, seven-tenths down, feeling he hadn't got the best from the soft Pirellis, but in FP3 the gap was three-tenths. Quali was tricky, as he missed Q3 by 0.065s, ironically to Lance.
"I'm happy with that considering I've come in from the cold this weekend!" he said. "It's a big ask after eight months away to come back and jump into a completely different environment – and into a Formula 1 car I've never driven before and immediately perform. Especially when Silverstone is such a high-speed challenge and the conditions were changeable throughout the day. That meant it was a little bit of a shock to the system today, and it was tricky to hook up the laps perfectly."
READ MORE: 'It looked like he never left' – Hamilton, Verstappen and Bottas impressed by Hulkenberg return
The simulator stuff came easily, as did getting used to the steering wheel and its multiple functions, but he admitted that the physical reality of driving was hard. And this a fit guy, remember.
"It's tough to train for, it's so unique and so special. Even though I'm in decent shape, this kind of g-force around here… I felt the neck already."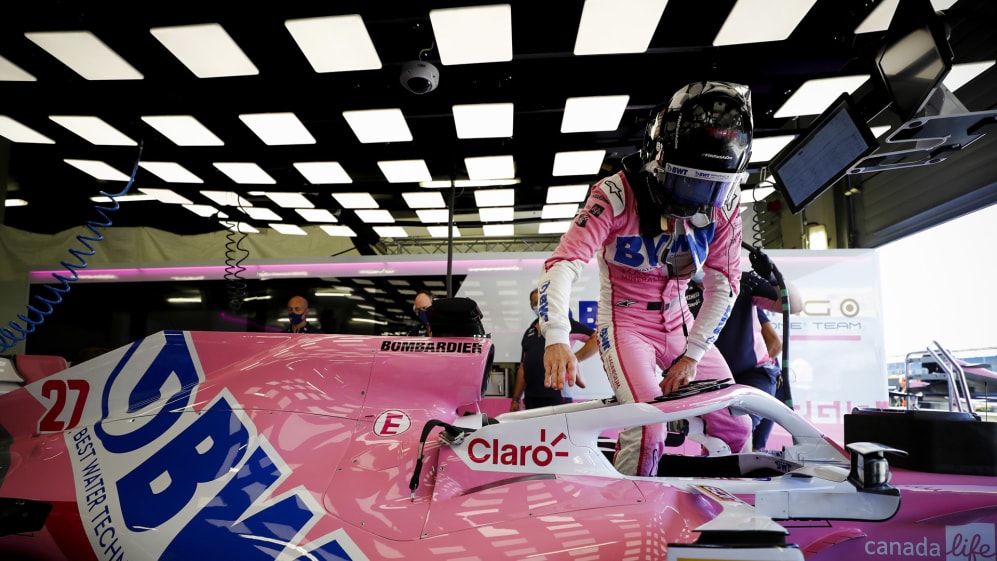 So what do the g-loadings really mean? Well, one former F1 racer said driving today's downforce-smothered 1,000 bhp F1 cars round here is like driving an F3 car – you are flat almost everywhere. Copse is 4.5 to 5g, as are Becketts and Maggots. That means that thanks to the effect of gravity, your loaded-up body weighs four and a half to five times its normal weight. So a 73kg driver would momentarily weigh 375kg. Your head weighs around 35kg.
READ MORE: Perez 'did nothing wrong' in taking pre-Silverstone trip to Mexico, says Racing Point boss
Braking at 6g means six times body weight and deceleration of 120mph per second. I've never experienced that slowing down, but I have accelerated at that speed on the ground and, trust me, it's brain-scrambling. And that was only in a straight line. When you are experiencing such loadings lap after lap, even if you have been used to it in the past, it's tough work. Nico had been out of the car for eight months – and in F1 conditioning is everything.
"He's got a long neck, too, which you don't want in F1," Max Verstappen chuckled. "You can train as much as you like, but the first runs are always going to be tough on your neck. But he should still be here, he deserves a place on the grid."
And as Mario used to say, back in the ground effects era of the Lotus 78 and 79 that won him his World Championship, you can do all the gym work you like with weights strapped to your helmet working against a resistance cord, but ultimately the best training for driving an F1 car is driving an F1 car.
LISTEN: Mario Andretti on his journey from child refugee to F1 world champion
After the massive let-down that he suffered prior to the race when a drivetrain seizure problem halted his Racing Point RP20 as others gathered on the grid, I sincerely hope that Hulk gets another chance in this weekend's upcoming 70th Anniversary GP.
He's not F1's unluckiest driver (that was, arguably, Chris Amon), but for sure he deserves another go, and he'll be better conditioned after this weekend's mileage, and thus surely faster still. And wouldn't it be great to see him toss that albatross from his aching neck?