Feature
TREMAYNE: Why the French GP marked a seismic shift in F1 – and was a turning point in the title fight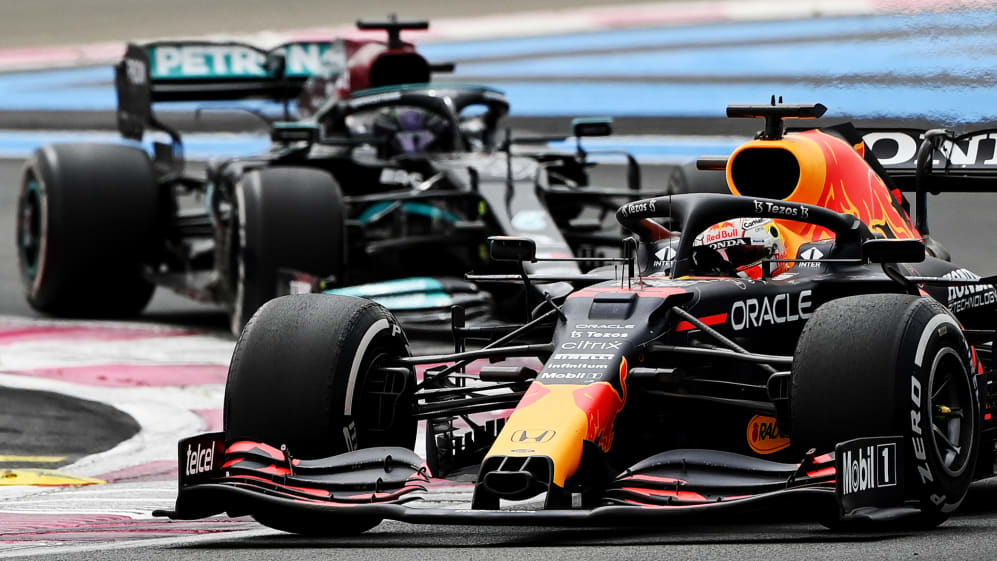 So, who didn't watch events at the Circuit Paul Ricard in the south of France and expect to see Mercedes press the reset button? Here was exactly the sort of old school track on which the W12 excels, and on which its predecessors had dominated since the race returned in 2018.
With two tricky street tracks behind them, Toto Wolff and his boys expected to be back to the form that had helped Lewis Hamilton win both the Spanish and Portuguese Grands Prix. And this was where they would turn the World Championship fight back in their favour, after two good kickings from Red Bull.
F1 POWER RANKINGS: Who's top of the table after the nail-biting French Grand Prix?
Frankly, when Max Verstappen and Red Bull won in Monaco it wasn't really a surprise, given past form there. But seventh place for Hamilton was humbling, and deeply troubling – with Mercedes' strategy blunder highlighting a hitherto undiscovered weakness.
Lewis then continued to struggle with his car in the slower parts of the Baku track, before throwing away 25 points when he accidentally flicked on the 'brake magic' button after beating Perez in the late restart.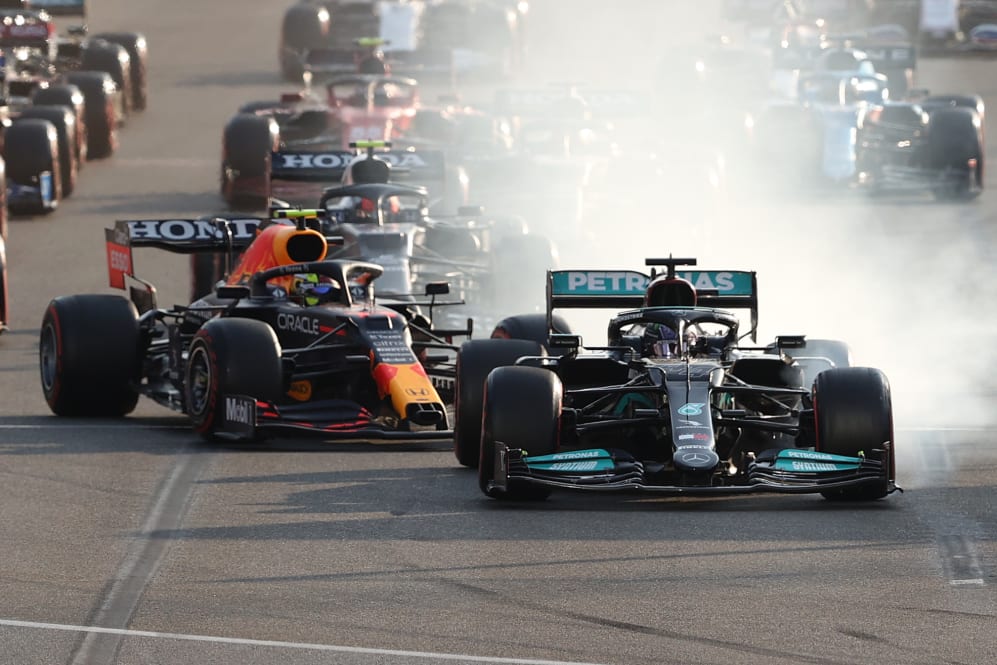 That should all have been forgotten in Ricard, but yet again Lewis struggled to get the best from his car before, again, finally getting the job done in qualifying. And this time Max gifted him the lead when he lost the back end in Turn 1 at the start. But two things then compromised the Black Arrows.
First, Valtteri had flat-spotted his front tyres with a trip down the escape road in Turn 3, while fighting hard to get on to terms with the two leaders. That created very severe vibrations that were being transmitted all through the suspension.
READ MORE: 'We gambled, we lost' – Wolff explains why Mercedes stuck with one-stop strategy in France
Toto said that after Baku they had no option but to pit him on lap 17 when, ideally, they should have been pitting Lewis. Second, they completely under-estimated the power of the undercut. So strong was it that even though Lewis had built a three-second advantage, Max was able to stop on lap 18 and grab the lead by inches as Lewis, having stopped on lap 19, rejoined.
Behind all this, both Lewis and Valtteri had suggested earlier to Mercedes that a two-stop strategy might be better, but they resiliently stuck with one. Now both were talking again of a second stop, and Lewis even told his crew that if they were going to switch strategy after all, they'd better get him the undercut this time.
But Mercedes were still busy deliberating when Red Bull pulled that pin and pitted Max again on lap 32. That was strike three, on a day when the cracks in the team that has dominated the turbo-hybrid era were beginning to show.
Lewis drove the fading hard tyres off his Mercedes, at times lapping more than a second faster than Valtteri, but Max had fresher rubber of a softer compound, and when Valtteri failed to hold Max back for the two or three laps Mercedes hoped for once the Red Bull got on to his tail, the writing was on the wall.
READ MORE: How Perez was key to Red Bull's win in France – and why Mercedes couldn't respond to Verstappen's second stop
Max slashed a 15s deficit to Lewis with ruthless efficiency in a superb performance that made up for the boot having been on the other foot in Spain, and overtook him on the penultimate lap.
I'm sure I'm not the only one to detect a seismic shift in F1's tectonic plates, these past three races. After all, if Red Bull could win on sheer pace here…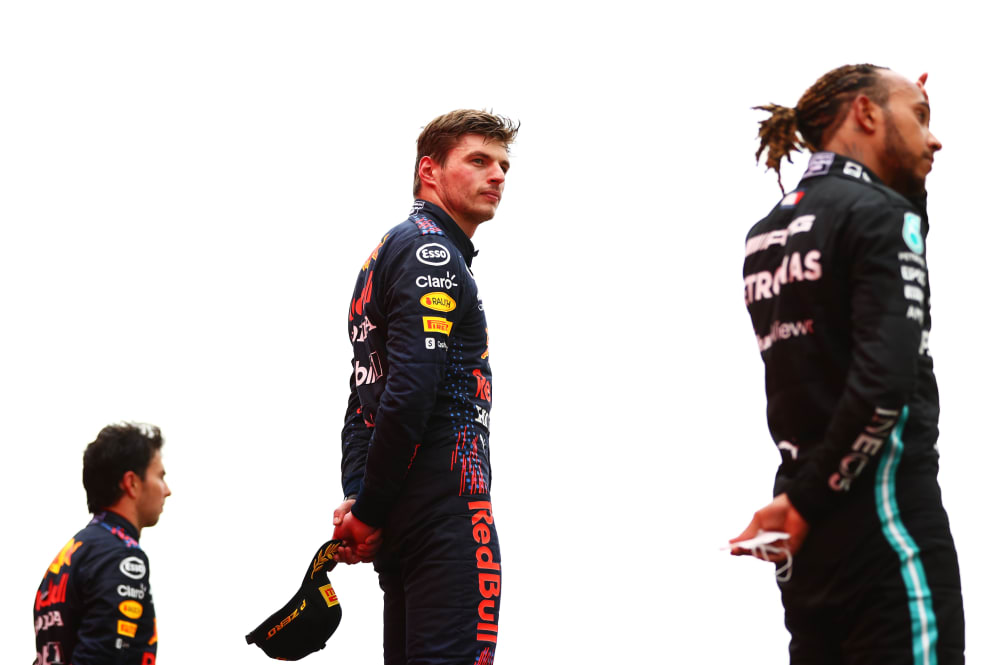 Much was made in practice about Mercedes swapping chassis. It's something they do quite regularly, apparently, but it was a bit hard to buy the bit about evening out mileage since Valtteri got chassis #6, which Lewis has used all year, and Lewis #4 which Valtteri has used.
Lewis's subsequent struggles were immediately put down to the chassis in which Valtteri has struggled all season, though his qualifying and race performances eventually gave the lie to that.
READ MORE: Hamilton 'looking at every option' to improve, but says chassis swap made no difference at Paul Ricard
Much was also made in some quarters that Lewis picked up on a comment by Sky pundit Paul di Resta, which was taken as a sign that paying attention to such minor things meant the strain was getting to Lewis. To me, that was more a case of him remaining loyal to his team, and in any case he was right to say there wasn't a problem with that specific chassis.
It just took him a while to go around the set-up houses before arriving at something he liked that wasn't so far removed from the one he had started with.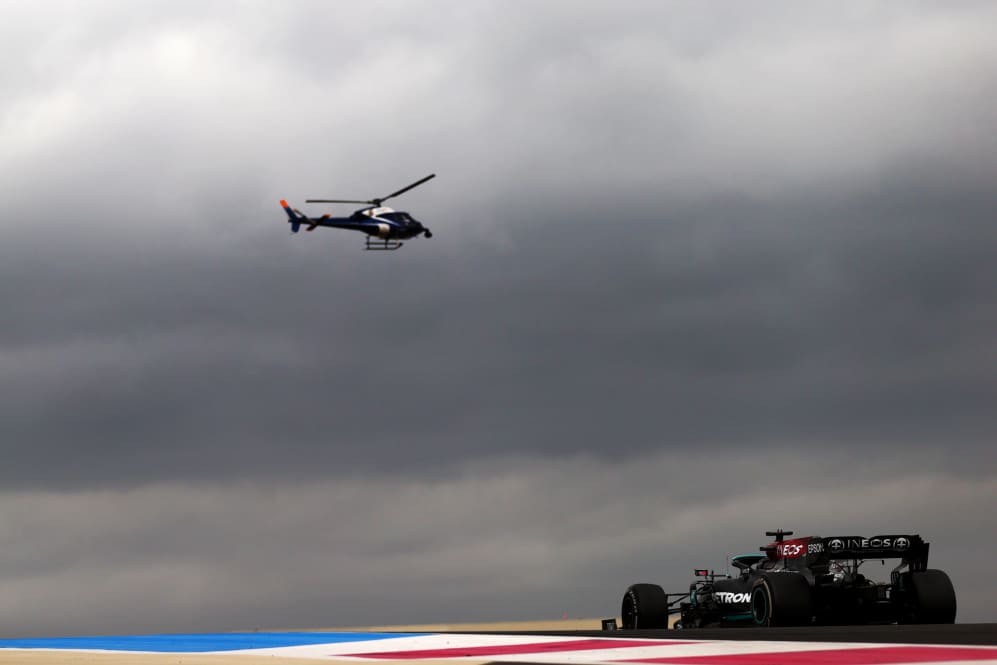 I thought it also telling that, when chief strategist James Vowles took it on the chin and apologised later to Lewis for getting the strategy so wrong – "Sorry, Lewis, this one's on us" – Lewis made a gracious response and pointed out that they'd still scored good points.
That was a marked contrast to the clear frustration of Valtteri's expletive-ridden rant about his suggestion for stopping twice being ignored, though who could blame him for feeling that way?
READ MORE: 'I loved it!' – Wolff's verdict on Bottas' furious team radio outburst in France
I think Ricard was a turning point in the World Championship fight. You can never underestimate Mercedes. They have an incredible track record since the start of the turbo-hybrid formula, let alone in all their previous racing endeavours.
But… it's a long time since Lewis ran amok in Spain and Portugal. And though the winning score is 3-3 it should really be 4-3 to Max. And the faces and body language at Mercedes tell their own story.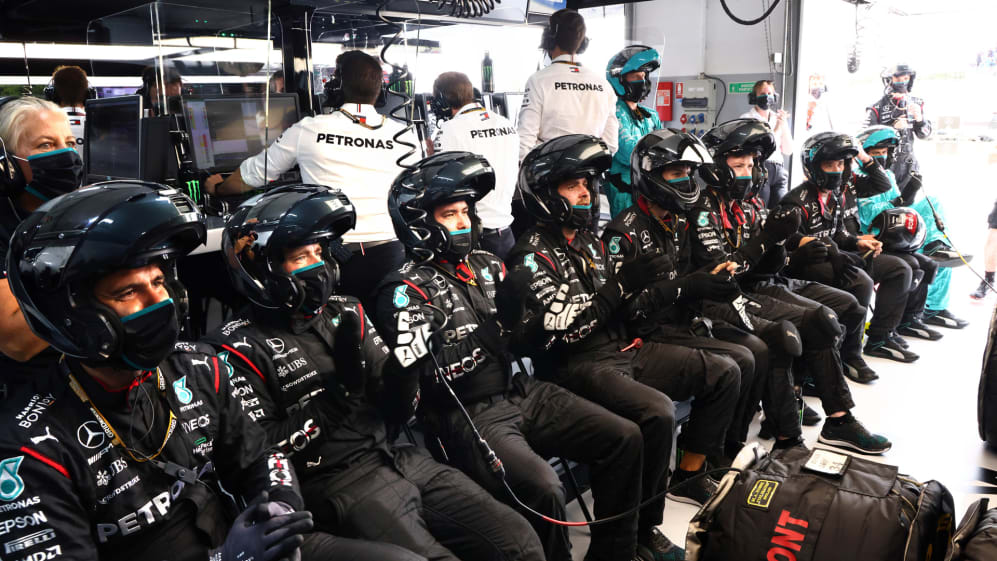 Red Bull know exactly what they are doing with a great car suited to all circuits, and let's not forget that Adrian Newey is the smartest innovator F1 has seen since the late Colin Chapman. But Mercedes' supercar of 2019 has been emasculated by the revised regulations and is no longer the best.
Mercedes are on their back foot, and face two races in the next fortnight on the Red Bull Ring where in recent years they haven't been at their best, and then at Silverstone where Max beat Lewis in last year's Anniversary GP. They need to strike back quickly.
READ MORE: From Mario Andretti to Lewis Hamilton – 5 dynasty-ending championship wins
But can they? Or has the need to observe the $145m budget cap while trying to develop next year's car created a headache that is already taking its toll by leaving little left with which to develop this year's slightly flawed car?
Red Bull have never won three races in a row in the turbo-hybrid era. But the last time they achieved the hat-trick, in Sebastian Vettel's final championship year in 2013, he actually scored consecutive wins in the last nine races.
There's further indigestible food for thought for Mercedes as the Red Bull constrictor winds yet another relentless coil around them and keeps squeezing…