Feature
Turkey's Turn 8: Taking on one of the most challenging corners in F1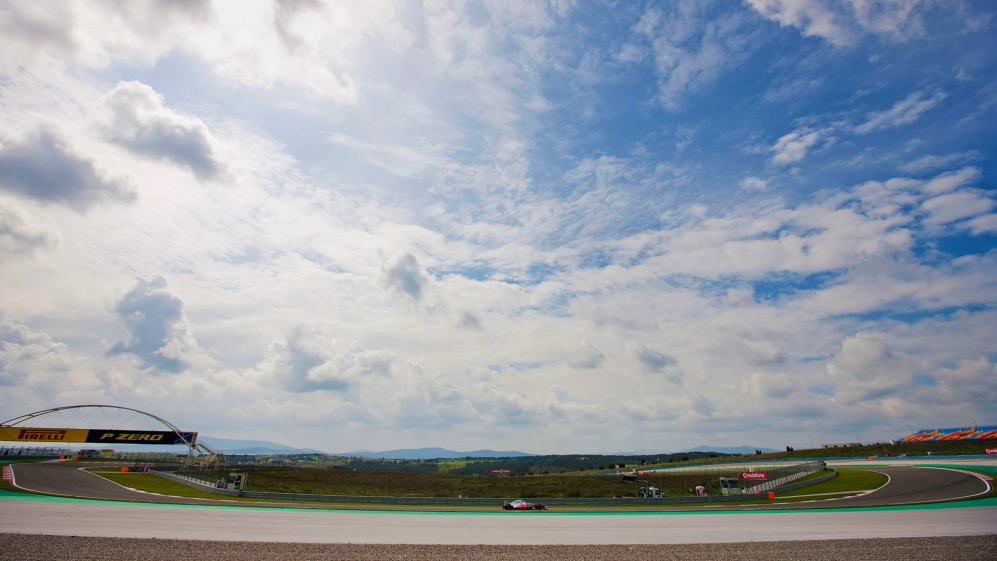 With the return of the Turkish Grand Prix to the Formula 1 calendar for this season, we take a look at Istanbul Park's stunning Turn 8 in this feature from the Turkish GP programme – which you can download for free, here!
Formula 1 last visited Istanbul Park for the 2011 Turkish Grand Prix. Only three of the current drivers took part in that race nine years ago – Sebastian Vettel (then with Red Bull), Lewis Hamilton (McLaren) and Sergio Perez (Sauber – the team that are today named Alfa Romeo).
READ MORE: Binotto's voice will be heard 'loud and clear' despite Turkey absence, say Ferrari
The cars have changed a lot since then, which means their knowledge of Istanbul Park will not be very relevant this weekend. In fact, the drivers may have forgotten most things about the race, but just to remind them…
Seb won, Lewis was fourth and Sergio came in 14th. But that esteemed trio will surely remember Turn 8. The name 'Turn 8' may not be instantly recognisable – unlike Eau Rouge at Spa-Francorchamps, 130R at Suzuka or Parabolica at Monza. But Istanbul's Turn 8 is right up there with the most iconic corners in Formula 1. It is a multi-apex, ultra-fast left-hander and is quite simply one of the biggest challenges you can encounter in a Formula 1 car.
"It is a great corner!" Hamilton confirmed back in 2011. What makes Turn 8 great? Length, speed, load and three apexes.
At 640 metres, Turn 8 takes up some 12 percent of a total lap of Istanbul Park. Sochi Autodrom's Turn 3, usually mentioned as the longest corner in Formula 1, is just under 700 metres, but it has a constant radius.
READ MORE: 'My dad laughed at me' – Verstappen explains why he won't use head padding at high g-force Istanbul
When F1 cars last raced at Istanbul Park in 2011, Turn 8 lasted about 8.5 seconds, which is also very similar to the time it takes them to negotiate Sochi's Turn 3. What separates the two corners is entry speed. In Sochi, Turn 3 begins almost immediately after the relatively slow – taken at close to 120kph (70mph) – Turn 2, and the cars haven't managed to add much extra speed. Turn 8, by contrast, comes after a straight, which means entry speed is over 260kph (155mph)!
"You enter it on full throttle, and once in it is a corner where you are continuously building up lateral G-force. And you really have to be quite precise with the line that you take. It is also important how much minimum speed you carry through the whole corner, as you carry it all the way down the next straight," Hamilton explains.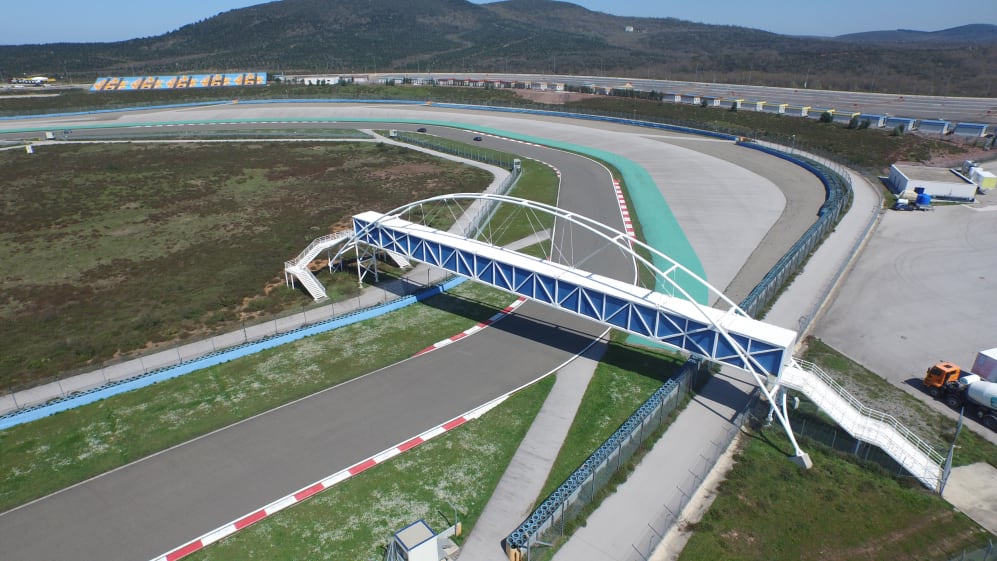 In 2011 the average speed of the complete corner was 270kph (165mph). This year, with improved aerodynamics and wider tyres, the cars are likely to be quite a bit faster, which will only make Turn 8 even more challenging.
Felipe Massa (then with Ferrari) is the most successful driver at Istanbul Park, winning the Turkish Grand Prix three times in a row from 2006-08. He says: "Turn 8 is a very special corner, especially the first part, which is the more difficult. The second part is flat out and easier. Turn 8 was different to what we were used to, and it made Istanbul Park very special!"
FORM GUIDE: Who's set to score big as the Turkish Grand Prix returns?
Turn 8 represents a unique combination of very high speeds and sustained load.
Back in 2011, the peak G-force in Turn 8 was 5G while a level of 4.5G was sustained for a couple of seconds, and the average G-force for the entire corner – more than 8 seconds, remember! – was 3.5G. With today's wider tyres, both speed and G-forces are expected to be higher, but the time to go through the corner will, of course, also be slightly less.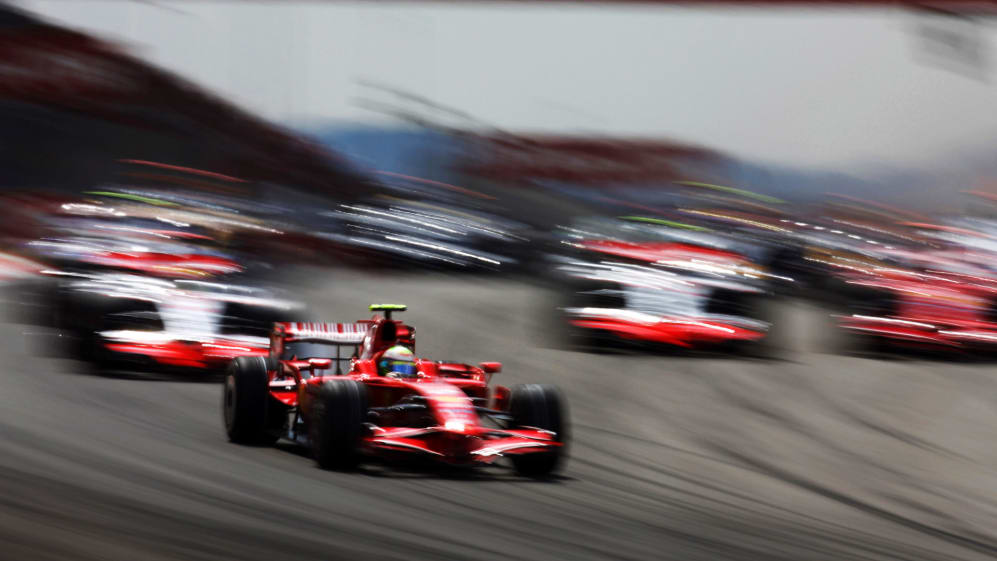 "You have a lot of G-force in Turn 8," Massa confirms.
"But you also have a little bump in the middle of the corner which means you can lose the rear of your car if you are too aggressive," the Brazilian adds.
"Turn 8 is really going to be a 'moment' in today's cars," Romain Grosjean adds.
The French Haas driver has never raced in F1 at Istanbul Park, but he won a GP2 race supporting the 2011 Turkish Grand Prix.
READ MORE: Grosjean and Magnussen confirm talks with IndyCar teams for 2021
"Turn 8 is probably going to be flat-out but there will be so much G-force to contend with," he adds.
A long, challenging corner like Turn 8 is obviously critical for your lap time. But Turn 8 is more than that – it is actually all-important because the three apexes are closely related to each other. It's quite simple: if you miss an early Turn 8 apex, you are likely to compromise the whole rest of the lap.
CIRCUIT GUIDE: Robert Kubica explains a lap of Istanbul Park
The long curve is also a challenge for the cars, and it will be one of the most demanding corners of the season in terms of tyre energy. Even though it represents just 12 percent of the lap, it will probably account for approximately 40 percent of the total tyre energy, with the right-hand front worked the hardest.
Because the corner is so important for lap time, it is taken into specific consideration when the car is set up; notably in terms of wheel-camber settings and ride heights.
The challenging corner is also critical for the car's overall aerodynamics. The downforce level for Istanbul Park is likely to be medium to high – a compromise between the need for a lot of downforce in Turn 8 and low drag needed on the long back straight.
Good stability in Turn 8 requires a stiff suspension set-up, but again it will a compromise as the slower corners call for softer suspension which offers more mechanical grip.
READ MORE: How Lewis Hamilton can win his 7th F1 title this weekend – and what Bottas needs to do to stop him
2016 World Champion Nico Rosberg, who raced in Istanbul Park in six Turkish Grands Prix from 2006-11, says: "Turn 8 was the corner everybody was talking about. The triple-apex bend is one of the longest corners in F1 with very high G-levels. It's great fun to drive and you can make up a lot of time there if you get it just right. If I had to create a fantasy F1 circuit Turn 8 would most definitely be included!
"It was one of the most challenging corners of the year," Rosberg added.
For more on the 2020 Turkish Grand Prix, download the free race programme here