Turn 1 'asking for accidents', says Sainz as he predicts 'tricky' Portuguese GP start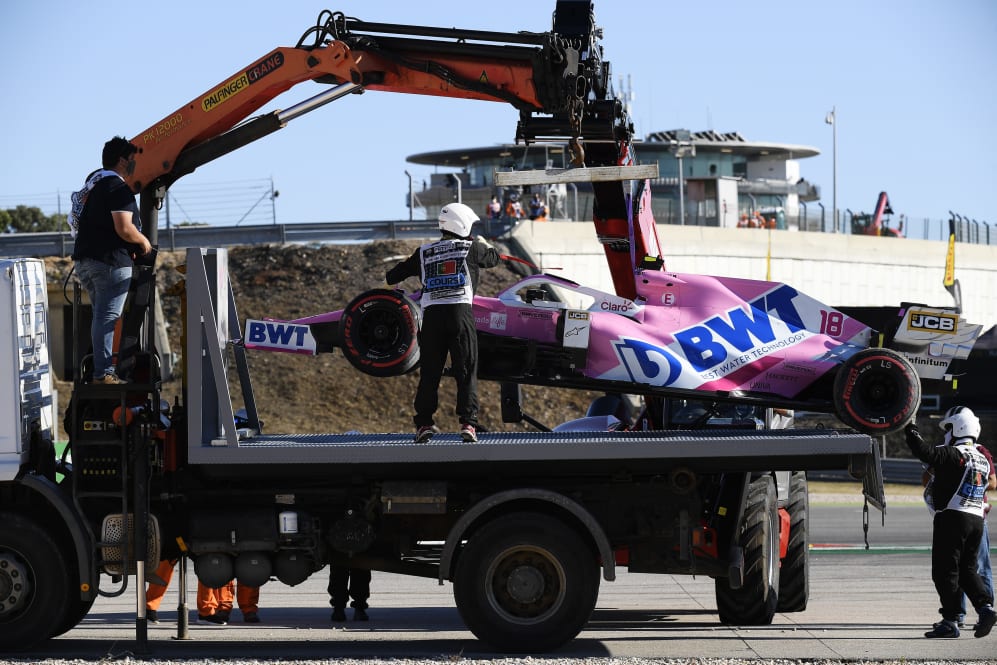 Turn 1 at the Algarve International Circuit had already witnessed one collision before even the end of Friday running, as Racing Point's Lance Stroll and Red Bull's Max Verstappen collided going into the corner. And McLaren's Carlos Sainz was anticipating more first turn drama at the start of the 2020 Portuguese Grand Prix.
Free Practice 2 at the Portimao circuit saw bizarre scenes when Verstappen and Stroll crashed at Turn 1, Verstappen not realising that Stroll was going for a second push lap on soft tyres, while Stroll failed to clock Verstappen's Red Bull in his blind spot.
And after qualifying P7 for the race, McLaren driver Sainz voiced his belief that Stroll and Verstappen's crash might not be the last we saw at the corner this weekend.
READ MORE: McLaren drivers 'made the best of a bad day' with 7th and 8th in Portuguese GP qualifying
"That Turn 1, it's asking for some accidents," said Sainz, when asked how he thought the start of the race might go. "The angle of the corner and how fast the guys on the outside will approach it – and how slow the guys on the inside [will be] and which angle we will approach it – it will be tricky! It's going to be a bit of an experiment this track, and hopefully it can create some cool racing."
Sainz will at least have an advantage that his team mate Lando Norris – starting alongside him in P8 – won't, with the Spaniard due to start on the 'clean' left-hand side of the track. And Sainz was hoping that that would give him an advantage for the race, on a weekend that's seen drivers struggling for grip around the infrequently-used Portimao track.
READ MORE: Hamilton beats Bottas to Portuguese GP pole with final charging run at Portimao
"Hopefully it will make a difference," said Sainz, "because it didn't feel great out there in the practice starts we did. We haven't done many, so the measured grip is pretty low. So I don't know what's going to happen."
A strong performance this weekend would be timely for McLaren, meanwhile, as they continue to fight with Racing Point and Renault for P3 in the constructors' standings, with just six points separating all three teams ahead of the Portuguese Grand Prix.