Vasseur expecting new Ferrari engine to claw back 'a large part' of performance for Alfa Romeo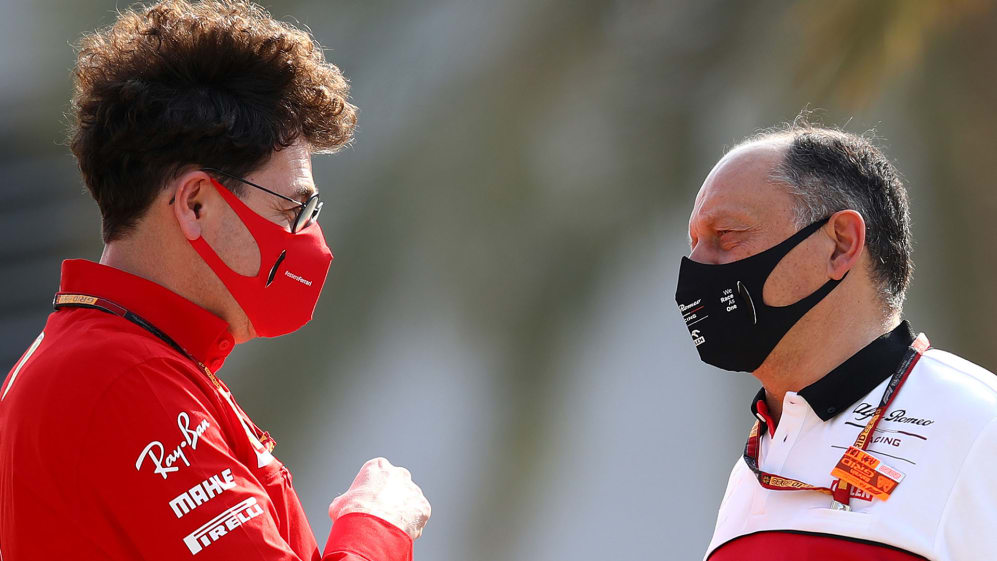 Following the much publicised loss of performance after an FIA technical directive in 2020, Ferrari have rolled the dice with a new power unit for 2021. And with that unit set to be fitted in his Alfa Romeo team's C41 challenger this season, Team Principal Fred Vasseur said he had been encouraged by the numbers he'd seen coming out of Maranello so far.
Ferrari's power unit issues had knock-on effects for their customer teams in 2020, with all three of Ferrari, Alfa Romeo and Haas scoring just 142 points between them – compared to the 768 put on by the three Mercedes teams, including the non-scoring Williams – and leaving them sixth, eighth and ninth in the constructors' standings respectively.
READ MORE: Our first tech take on Alfa Romeo's 2021 C41
But asked at the launch of the 2021 Alfa Romeo C41 in Warsaw about his team's ongoing collaboration with Ferrari, Vasseur appeared confident that the performance of the Scuderia's new power unit would help move Alfa Romeo back up the field in 2021.
"The collaboration with Ferrari is going very well," said Vasseur. "We had a strong meeting, a long meeting during the winter, to cover the points of last year where perhaps we didn't do the perfect job. But we are on the good path.
"I think on their side, they will recover probably a large part of the issues we had last year. The collaboration is getting better and better."
Discussing the extent to which Alfa Romeo planned to lean on the partnership from a technology-sharing point of view, meanwhile, Vasseur added: "We want to take some of their stuff – perhaps one or two elements, but not much more; I think it's not the key point of the collaboration.
"The key point of the collaboration is to be convinced that we can learn from each other in the scope of the regulation, and we have to play with this and to do the best job that we can do."
GALLERY: Fresh look for Alfa Romeo as they launch C41 challenger for 2021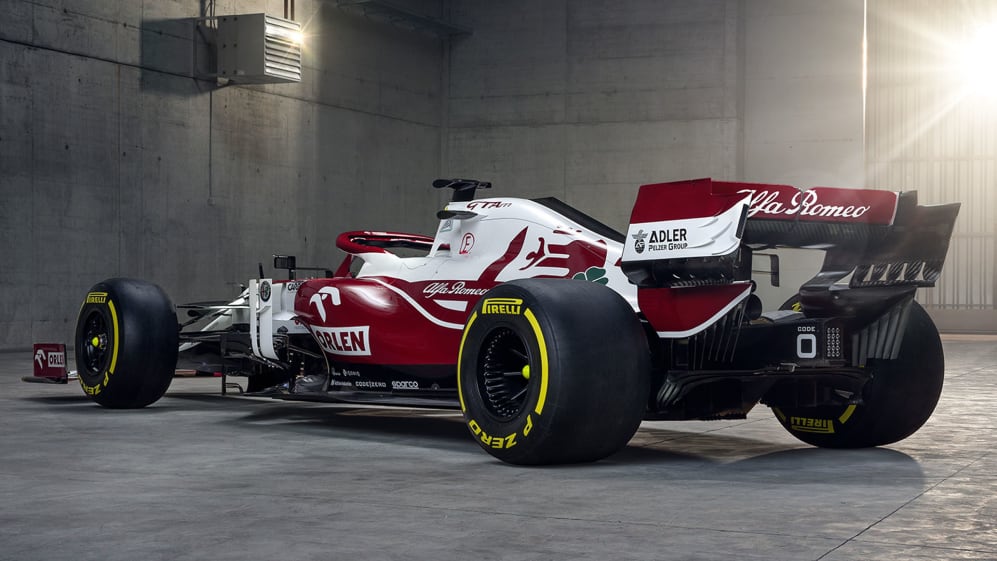 Assuming Ferrari's new 066 power unit is on the money, meanwhile, Vasseur knows that it's Alfa Romeo's job to make sure the C41 is a strong enough chassis to capitalise and get the team back into the midfield fight in 2021. And Vasseur said that, despite regulation changes designed to slow the cars down in 2021, he felt confident in the aerodynamic work done by his engineers over the winter.
READ MORE: Raikkonen 'excited for 2021' as he prepares for 20th anniversary of first GP
"Even if we have some restrictions and changes to the regulations, we still have some freedom to develop the car on the aero side, and we did it," said Vasseur.
"But it doesn't matter if you have developed the car – you have to do a better job than the others. We did some good improvements; the FIA decided to change the regulations to slow down the cars, and I think that we came back at a decent level."