Verstappen 'deserves to be championship leader' after first five races, says Horner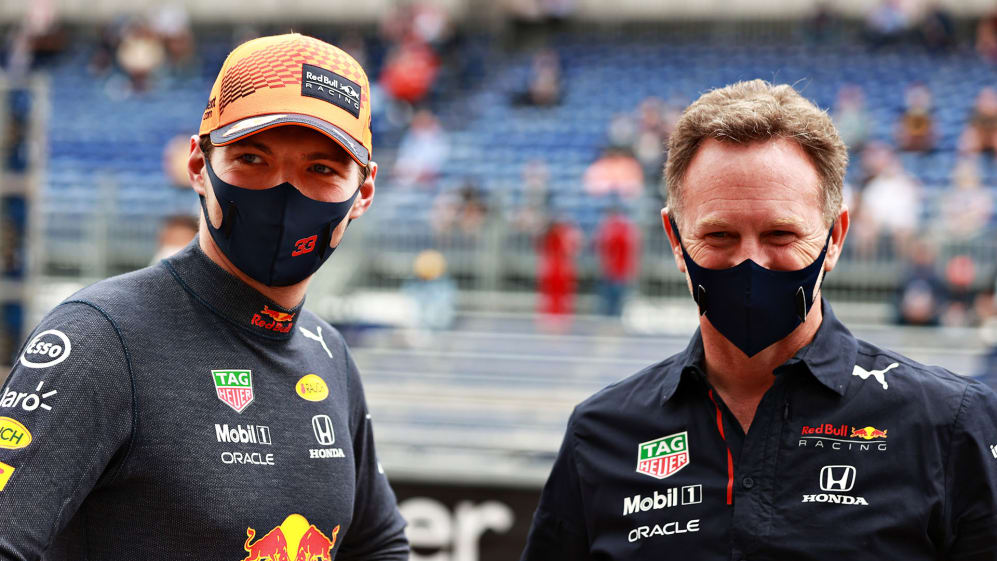 Red Bull Team Principal Christian Horner says his driver Max Verstappen "deserves" to be leading the drivers' championship for the first time in his career after the Monaco Grand Prix, with the Dutchman having driven a faultless race to victory in Monte Carlo as rivals Mercedes' weekend unravelled.
Verstappen was untroubled throughout his run to his maiden Monaco Grand Prix win, while with Lewis Hamilton finishing in seventh, it meant that Verstappen moved to the head of the drivers' standings for the first time in his career. That, plus Red Bull also heading the constructors' standings for the first time since the 2013 Brazilian Grand Prix, added up to a very satisfied Christian Horner at the end of the Monaco weekend.
READ MORE: Verstappen claims dominant Monaco victory over Sainz and Norris, after polesitter Leclerc fails to take start
"I think it was important to take our chances here," said Horner, whose team outscored Mercedes 37 to seven in Monaco thanks to Sergio Perez's P4, as Valtteri Bottas retired following a wheel nut issue. "On a day where Mercedes are having an off day, it's important to bank those points and that's what we did.
"Max delivered a great victory today, his second of the year and he deserves to be going away as the championship leader. But it's meaningless in the scale of things, with the volume of races still to come.
"But for us to do [be] leading both championships is beyond expectations, certainly coming into the weekend. It just shows how close things are and how things can move around very quickly and we've just got to keep in striking distance until the back end of the championship and that's where the pressure really comes."
READ MORE: Maiden Monaco win 'redemption for other races here' says Verstappen
Horner also paid tribute to power unit partners Honda, who last had one of their engines in a championship-leading car in 1991, when Ayrton Senna won the title for McLaren.
"I mean Honda are doing a great job, this I think is their first victory in Monaco since '92, the first time they've led the championship since 1991 when I was still at school," said Horner. "They deserve full credit for this victory as well. I think three Honda cars in the top six [including AlphaTauri's sixth-placed Pierre Gasly] so great teamwork today."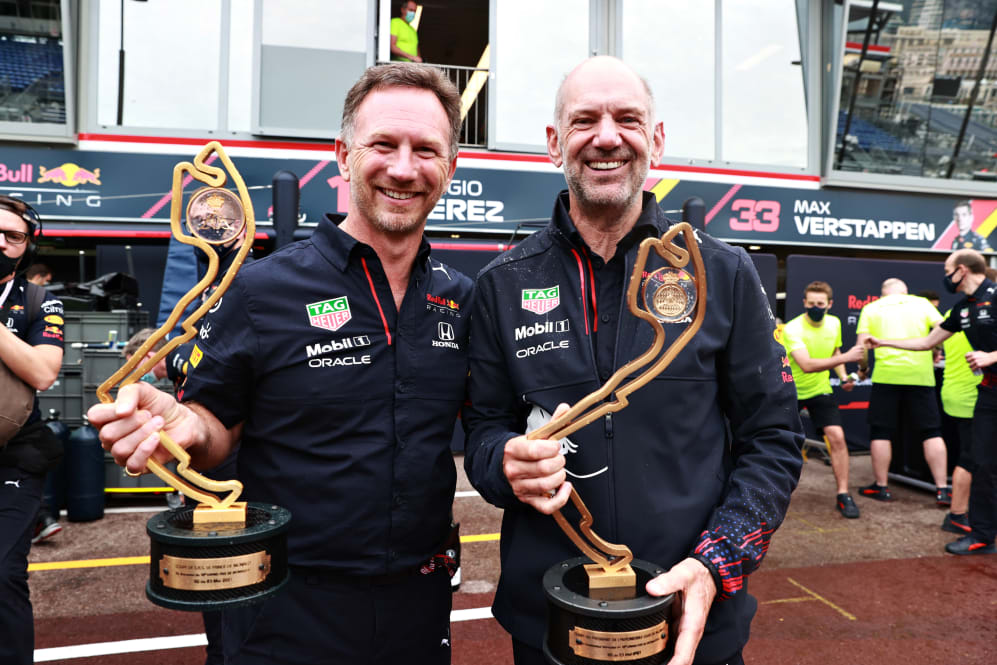 Red Bull will now seek to press home their advantage in the coming races. But to do that, Horner added that he'd like to see Perez more on the pace of Verstappen on Saturdays, to allow the team to maximise their chances of big points hauls on Sundays – with Perez having done well to recover to fourth in Monaco after qualifying down in ninth.
"I think he's finding Saturdays harder than Sundays," said Horner of Perez. "His race pace has generally been very strong but Saturdays are still… you know, we need to work with him, to help him to get comfortable.
READ MORE: Perez happy to 'minimise the damage from Saturday' as strategy coup leads to P4 in Monaco
"That will come, you can see that the majority of drivers with the exception of Carlos [Sainz] that have changed teams this year, it's taking them a while to get up to speed. I think the tyres are more tricky this year which throws in another dynamic but he's getting there, and a performance like today only helps that.
"Checo's driven some great races this year," Horner added. "In Bahrain he was very strong, his race pace in Barcelona was very strong, his race pace in Portimao was very good so there's no doubt about that, he's just got to qualify in position and then he'll be a factor."