Feature
Verstappen in the hunt for victory & Turn 1 drama: What To Watch For in the Tuscan GP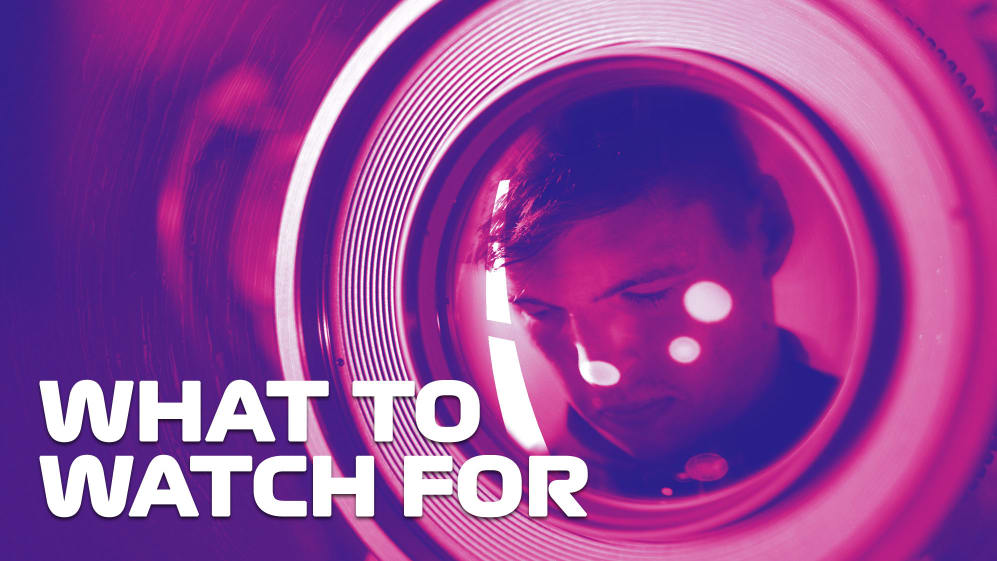 From a strong Red Bull threat to Charles Leclerc giving Ferrari hope of a big home result, and from an exciting new track layout to drivers potentially struggling with fatigue, we highlight five key things to keep an eye on in Sunday's race at Mugello…
Verstappen right in the mix
Albon in fourth also helps Red Bull's strategic options
There was a little bit of surprise that none of the top drivers opted to qualify on the medium compound tyre at Mugello, but for once Max Verstappen didn't feel he needed to try anything different to Mercedes to challenge for victory on Sunday.
READ MORE: Red Bull drivers hoping to be a 'thorn in Mercedes' side' after locking out second row at Mugello
Verstappen was stronger than expected in qualifying and threatened pole position before ending up third, and will start alongside his team mate Alex Albon in an all-Red Bull second row. While the Mercedes pair in P1 and P2 are a familiar sight, having both RB16s directly behind at the start should open up strategies that Red Bull have rarely had available to them this year.
The Mercedes drivers didn't want to give away performance off the line by running a harder compound as it's a long run to Turn 1, but Verstappen is unfazed by being on the same soft compound as he says Red Bull's top speed is good, and he's particularly strong in the final sector. The start is always a great opportunity, but Red Bull will believe there are chances to win even if they don't take the lead early on.
Tuscan GP qualifying facts and stats: Hamilton's pole position tally reaches new milestone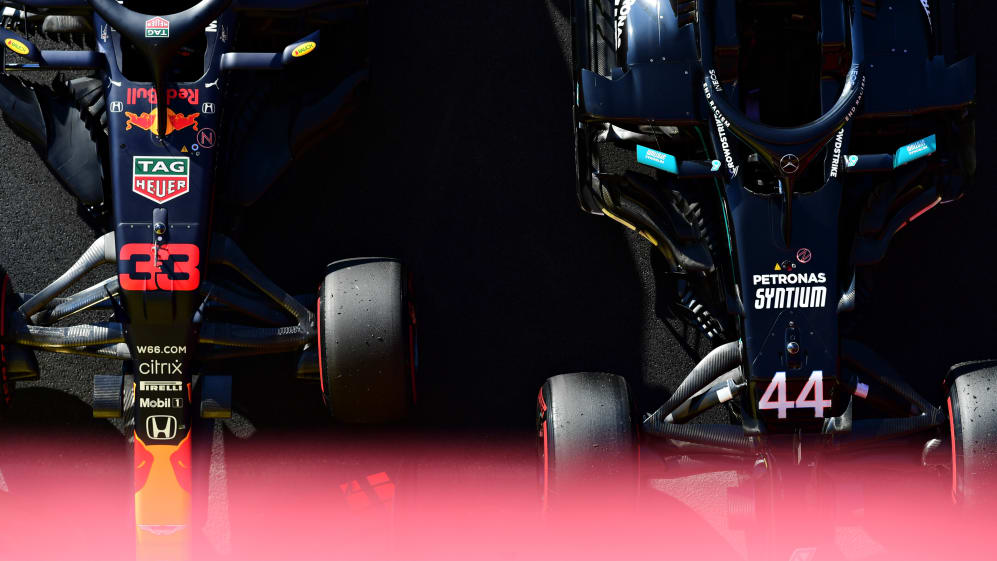 Leclerc leading the chase at home
Ferrari's 1,000th race at a circuit they own saw a strong qualifying result for Charles Leclerc
After two really difficult weekends in Spa and Monza, a better performance from Ferrari was expected at Mugello, but even they couldn't have envisaged being best of the rest in qualifying. Charles Leclerc was quick in FP1 but dropped into the midfield alongside team mate Sebastian Vettel in the second practice session, and that's where the team expected to remain.
So when Vettel failed to reach Q3 it wasn't a major surprise, while Leclerc's mere presence in the final qualifying segment was already a good result. But then the Monegasque pulled out an excellent final lap in Q3 to snatch fifth place ahead of the Racing Point drivers, giving Ferrari a chance of serious points on Sunday.
READ MORE: Fifth 'above our expectations' says Leclerc after Ferrari's first Q3 appearance since Spain
The drivers and teams suspect that Mugello will be extremely tough to overtake on (more on which later), and while there are many reasons why it might not prove to be quite as bad as predicted, Leclerc for one will be hoping that it proves to be the case, to allow him the best chance of holding position.
Who knows, with a bit of drama between Mercedes and Red Bull, could there be another podium on the cards for Leclerc?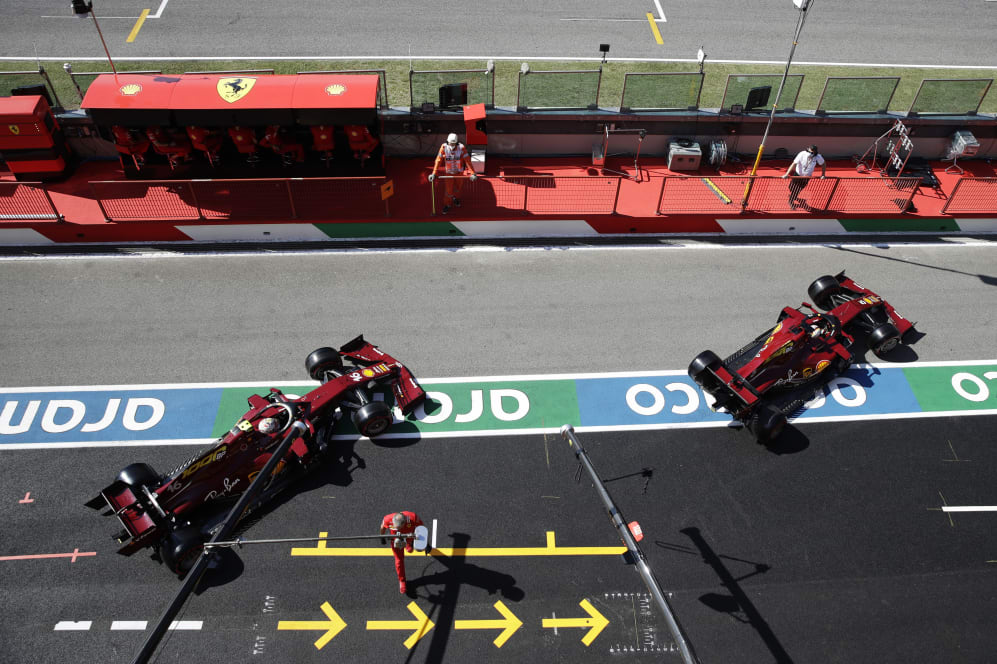 Gasly needing to fight back after his win
The Frenchman followed his stunning Monza result with a Q1 exit
Pierre Gasly's sensational win at Monza was one of the biggest headlines of the sporting world last Sunday night, but he came back down to Earth with a bump at Mugello. In a close first part of qualifying, Gasly was eliminated in 16th place, just behind Sebastian Vettel.
AlphaTauri looked good during FP3 but team mate Daniil Kvyat also failed to make it into the top 10, and while both drivers will have a free choice of tyre compounds in the race, they will need strategy to play a significant part if they are to score points.
READ MORE: Gasly 'very frustrated' by Q1 exit less than a week on from Monza victory
Pirelli believe a two-stop strategy is the quickest approach – with either two stints on softs and one on mediums, or two on mediums and one on softs – but most of the top 10 will switch to hard tyres and one-stop. The challenge there will be wear, with Silverstone showing how the energy put through the tyres can cause trouble during a long stint.
But if we learned one thing from Gasly's win last weekend, it's that you can never write-off your chances when the right pit stop timing can completely mix up the field.
Powerful DRS and Turn 1 excitement
F2 and F3 races have shown great fighting at the start of the lap
Qualifying had been billed as the highlight of the race weekend here at Mugello throughout the build-up, because the track looked like it will be difficult to overtake on. But don't give up hope just yet.
Parts of the circuit are narrow and the high speed corners mean there are few real braking zones that could lead to a pass being made. But the same was expected to be true of the junior categories before they produced two thrilling races on Saturday.
HIGHLIGHTS: Watch all the action from Tuscan GP qualifying as Hamilton grabs pole from Bottas
Central to that is the DRS effect, with drivers able to gain significantly on the run to Turn 1 and then try a move into the first corner. That first turn also allows the opportunity to attack on both the inside and the outside, with the second corner being a left-hander after a short climb.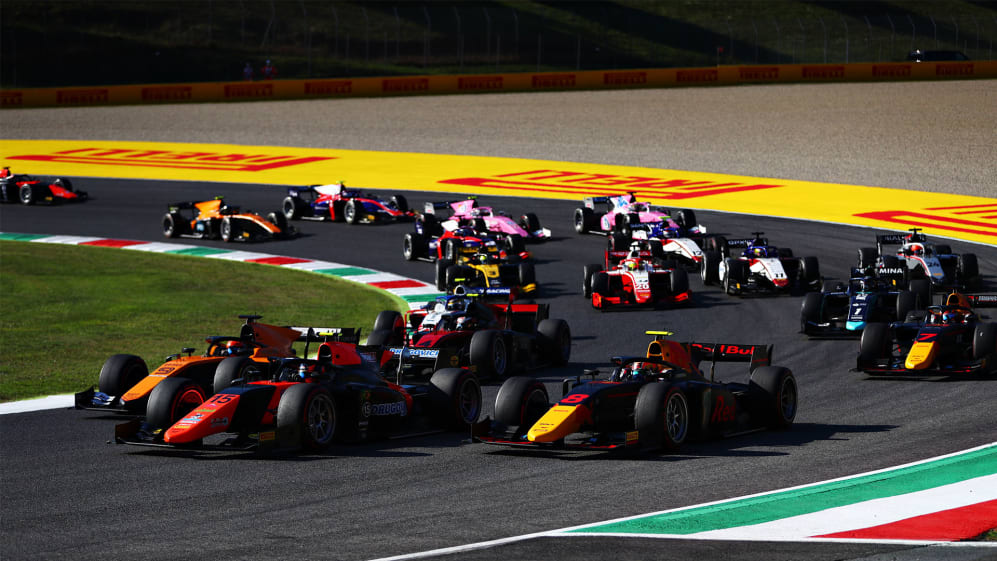 Although F1 cars tend to find it harder to follow each other as closely as is possible in F2 and F3, tyre degradation will also play a major part, with any driver that is struggling in the final corner set to be under threat from a car behind. High temperatures will make tyre performance tough to maintain, so as the first stint progresses, anyone starting on the mediums will be fancying their chances.
This also doesn't take into account the lack of run-off area at Mugello, where every corner has gravel on the outside waiting to punish any mistakes. One slight error is likely to lose a driver plenty of time and momentum, so just keeping the pressure on even if it's tough to overtake could open up opportunities.
READ MORE: 'It's a serious track!' – Drivers rave about Mugello
Driver fatigue
There's only one real period of rest on an extremely physical circuit
Mugello has been widely praised by the drivers, who all appear to love the high-speed challenge of the undulating track. So far…
Up to now, they have been doing some long runs on Friday but largely focused on setting cars up and attacking qualifying, with an expectation that it will be particularly hard to overtake in the race. So while we have seen how spectacular this track can be when cars are flat-out on low fuel, there's another aspect to think about on Sunday.
READ MORE: Hamilton credits hard work as reason for beating Bottas to pole around 'insane' Mugello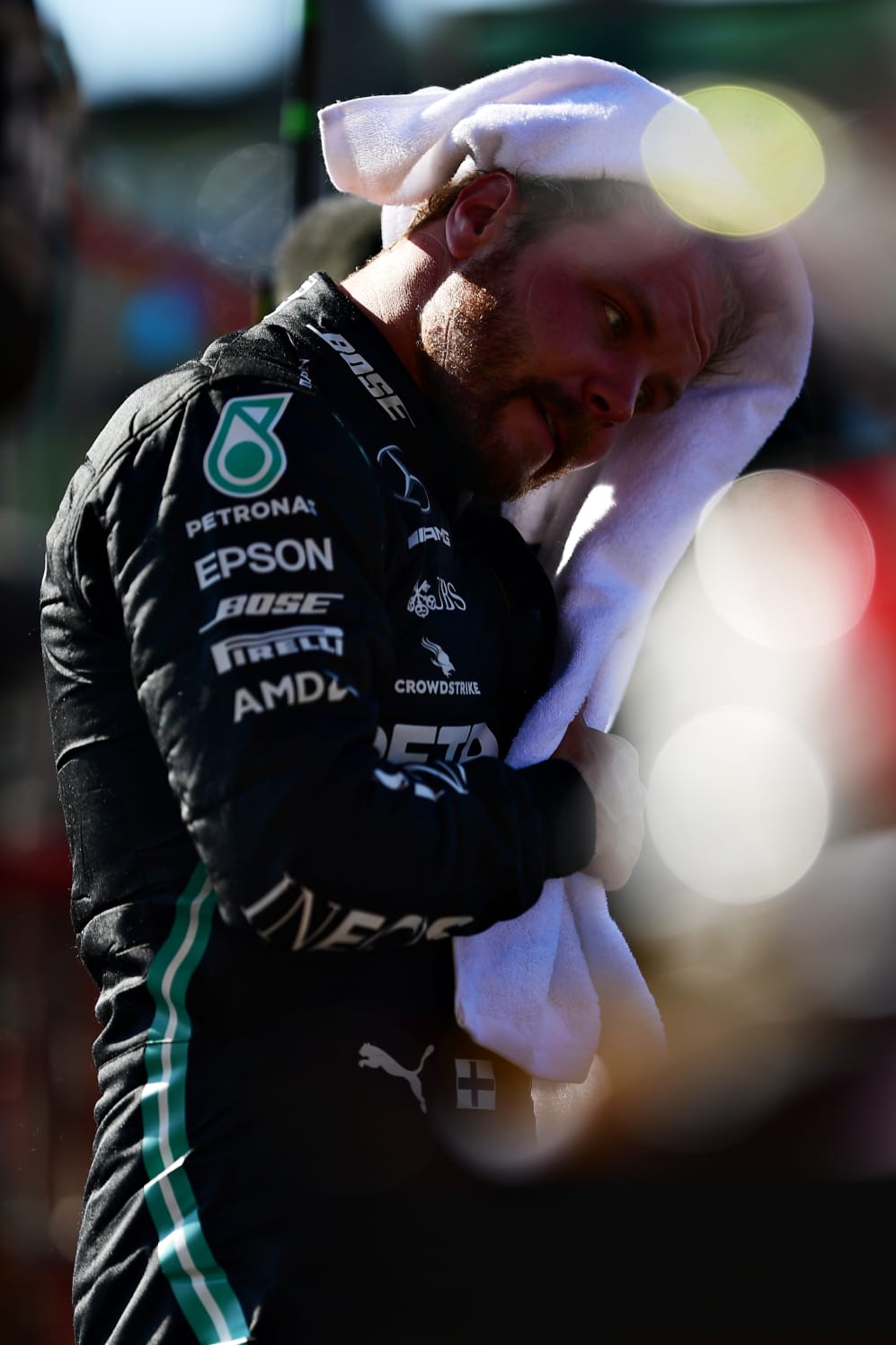 As a physical challenge, Mugello is going to be one of the hardest races of the season for the drivers. Their necks need to be able to withstand huge G-forces – pulling over 5.5g through Savelli (Turn 7) as part of a sequence of four flat-out corners that really tests the neck muscles.
READ MORE: 'This track bites when you push too hard' – Ocon has no regrets for overstepping limits in Q3
On high fuel, the speeds might be slower through that section. But over a period of 59 laps, the drivers are going to have to use all of their physical strength to maintain their performance level without making any mistakes, something that will not be easy to do in temperatures of over 30 degrees Celsius.
"It's going to be pretty warm," Max Verstappen said. "Fifty-nine laps in a row is not going to be easy, but I like a bit of a challenge and we should shouldn't complain. We train, we work hard to sit in the car so we shouldn't complain."