Verstappen says change of mindset helped him overcome 2020 title frustrations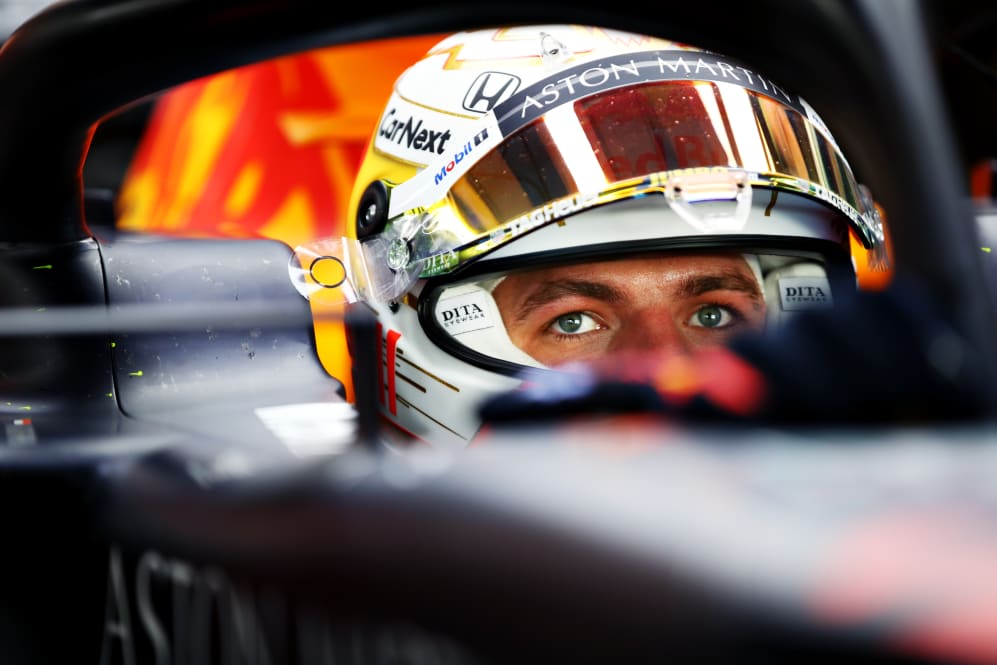 Red Bull's Max Verstappen has revealed that he forced himself to change his mindset last season to avoid being disappointed at missing out on the title to seven-time champion Lewis Hamilton – while his father Jos has admitted that he was "angry" at Red Bull's lack of pace relative to Mercedes early on in 2020.
Verstappen made it to 10 career wins in 2020 with triumphs at Silverstone and Abu Dhabi, with 11 podiums and a pole position to boot. But his RB16 did not have the speed to fight Mercedes for the championship.
READ MORE: Max Verstappen reveals how father Jos taught him to shun data and rely on intuition
Asked in an interview with ex-Red Bull racer David Coulthard whether he'd felt frustrated at not being able to match the Silver Arrows, Verstappen replied: "Initially I was like that. You would get a bit frustrated about it because you have that belief and [think] 'it's going to happen, it's going to happen'; and every year it's just not.
"This year I said to myself: 'You know what, I can be frustrated all the time about not winning, but maybe I should just see it in a way that it's not possible but I should just try to do the best I can and get the best out of myself and really find that enjoyable', and that's what I'm trying to do now," explained the Dutchman.
"To get frustrated all the time, I don't think you can last a full season like that."
His father Jos, who started 106 Grands Prix between 1994 and 2003, admitted in the interview set up by sponsors CarNext.com that he'd expected Red Bull to mount a greater challenge ahead of the 2020 season and felt "disappointed" that they fell short.
READ MORE: Verstappen hopes Perez 'keeps him on his toes', as Hamilton admits Mexican's arrival makes Red Bull stronger
"At the beginning of the season, I was – I wouldn't say angry but disappointed," he said.
"You hear always the story that [Red Bull could win the championship] and then it doesn't happen and I was really a bit angry that it, again, didn't happen. The good thing is, we always discussed things together with Max and Raymond [manager Raymond Vermeulen], you know, and Raymond discusses it with Helmut [Marko, Red Bull advisor] and we sit together… and that's the good thing, we can really talk about it."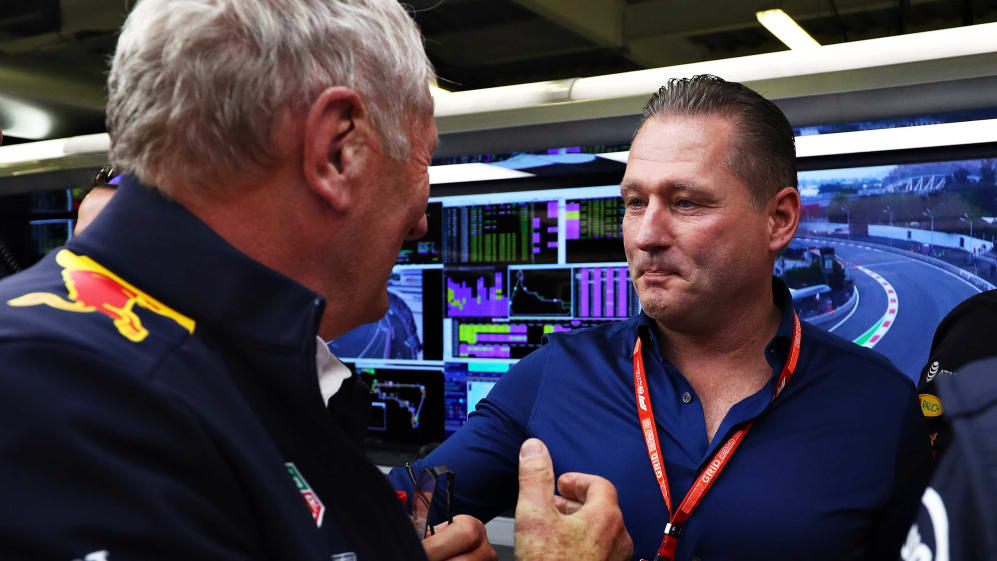 "And also we made the decision for a long-term agreement with [Red Bull] and to give them the chance that we win the World Championship, so we'll have a go next year again, but I would love to challenge them and to fight for the championship."
Verstappen has a contract with Red Bull to the end of 2023, which will see him compete with the team when the new era of F1 regulations dawns in 2022 – while for 2021, the Dutchman will be joined by ex-Racing Point driver Sergio Perez, who took his first Grand Prix victory at Sakhir last year.