Verstappen to test power unit from Silverstone crash in Hungaroring Friday practice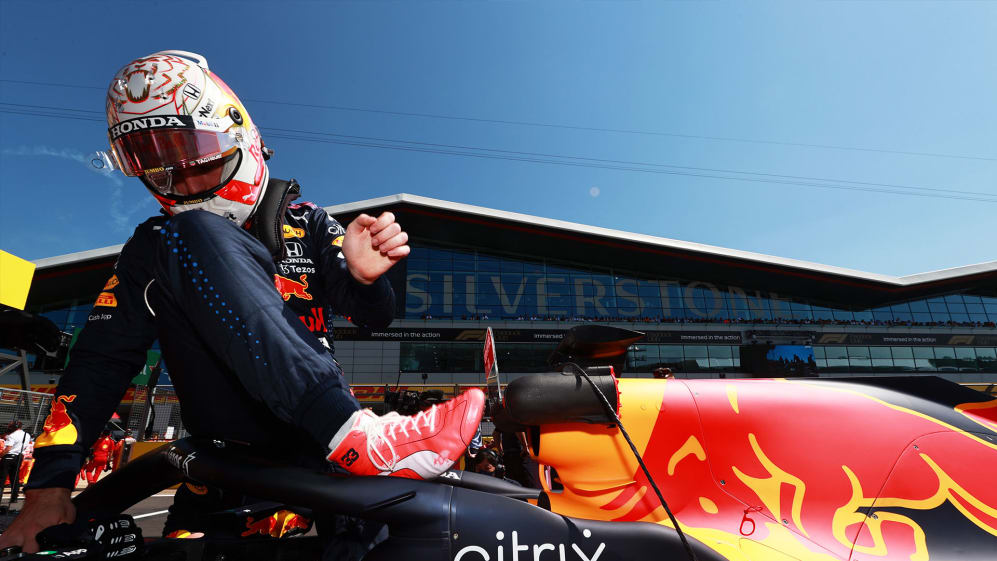 Red Bull are set to run Max Verstappen's Silverstone power unit in Friday practice for the Hungarian Grand Prix, despite it having been in the back of the Dutchman's RB16B when he suffered his infamous shunt with Lewis Hamilton at the British Grand Prix.
Starting from pole at Silverstone, Verstappen was resisting the passing attempts of title rival Hamilton when the pair came together at Copse corner, Verstappen coming off worse as he hit the barriers with a force that Red Bull estimated at 51G.
READ MORE: Wolff looking to maintain Mercedes momentum in Hungary after 'polarising' Hamilton-Verstappen clash
Despite the damage to the car, however, Verstappen's power unit was sent back to Honda's engine department in Japan, where the manufacturer deemed it fit enough to at least feature in Friday practice at the Hungarian Grand Prix – and maybe more…
"The PU was sent back to Sakura for thorough checks," a statement from Honda said. "We also replaced certain parts, as allowed in the regulations, without breaking the FIA seals.
"We will use the engine this Friday to give it a proper track test, after which we should have a clearer picture of its viability as a race engine."
Should the power unit be judged raceable, that will be a double relief to Red Bull, given the financial pressures of the crash – which the team reckoned cost them $1.8 million, not ideal in the era of F1's cost cap – while the team will similarly be keen to avoid grid penalties resulting from changing power unit elements, given the tightness of the title fight with both Hamilton and Mercedes.
READ MORE: Verstappen reveals he did 24hr sim race to make sure 'bruised' body is ready for Hungary
Ahead of the Hungarian Grand Prix, Hamilton sits just eight points adrift of Verstappen in the drivers' standings, with Mercedes only four points behind Red Bull in the constructors'.