Vettel admits he's failed in Schumacher-inspired 'mission' - but has no regrets about Ferrari move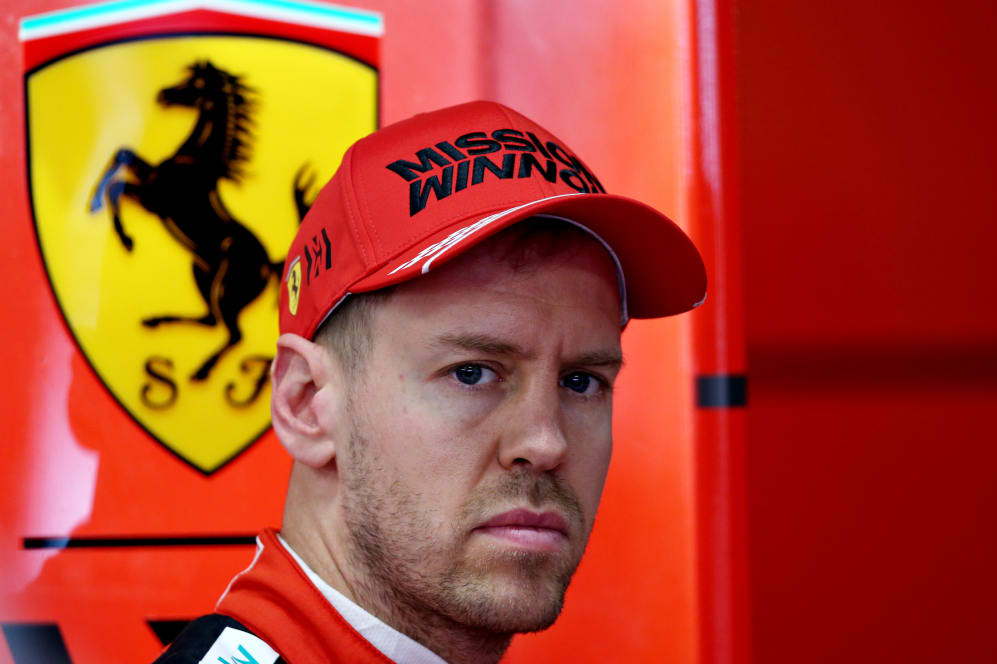 What a difference five years makes. From being sensationally lured away from Red Bull to emulate his hero Michael Schumacher's move to Ferrari in 2015, to being let go from the team before even racing a competitive lap in 2020, Sebastian Vettel's Ferrari dream has not panned out the way he would have hoped. But as the four-time champion revealed in a recent interview, he has no regrets about joining F1's most famous team.
Speaking to Sky Sports F1's Martin Brundle ahead of the Hungarian Grand Prix, Vettel was asked whether he'd been hurt by Ferrari's decision not to retain him beyond the end of 2020 – with Vettel having revealed in Austria that he had failed to even reach the negotiating stage with Ferrari, Team Principal Mattia Binotto simply informing him that his services at the Scuderia wouldn't be required beyond the end of this season.
READ MORE: 'There was never an offer on the table' – Vettel confirms there were no talks on a new Ferrari deal
"I think the decision is the decision," replied Vettel. "I'm a professional in that regard and I have to take any decision. You know, the way it [was done] could have been, maybe, a bit different, but it is what it is and whatever my feeling might be about it, I owe them respect and give them everything I can and trying to have the best season that I can despite the difficult situation."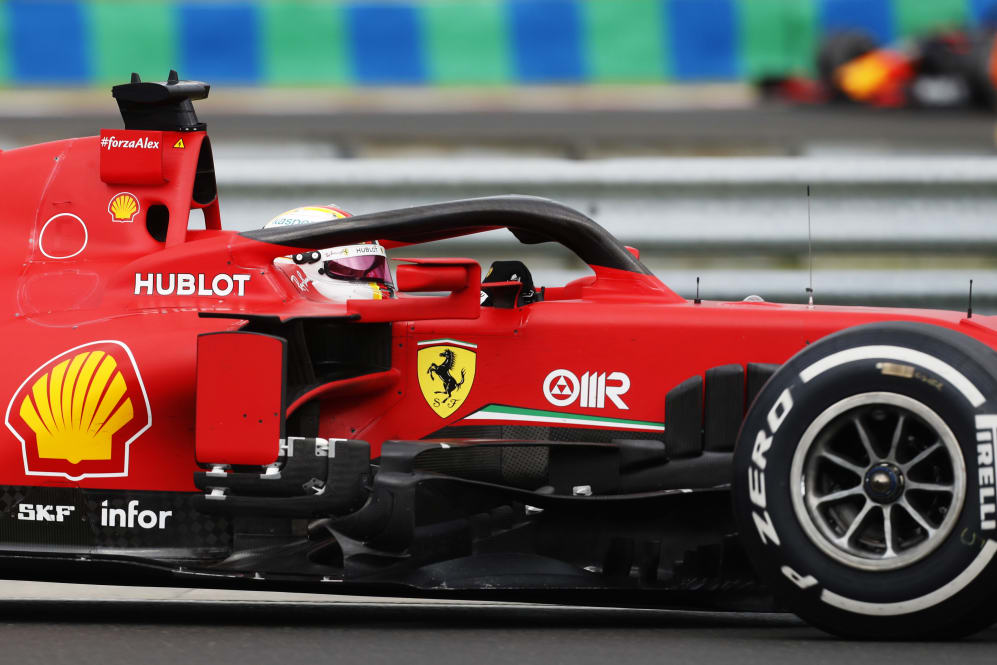 The analogies between Vettel and his childhood hero Michael Schumacher when he signed for Ferrari in late 2014 were striking. The two Germans had both had won multiple titles with 'party' teams turned serious competitors – Benetton in Schumacher's case, Red Bull in Vettel's – before they answered the siren call of the Scuderia during straitened periods for the Italian icons.
But while after some initial floundering, Schumacher's career went into overdrive at Ferrari, leading to five further titles and a jump from 19 race victories to 91 by the time he left the team in 2006, Vettel's did the opposite, as he added 'just' 14 wins to his existing 39 – and, crucially, zero titles to his existing four.
READ MORE: 8 F1 records in danger of being broken in 2020
But asked if he regretted the move rather than, say, staying at Red Bull, Vettel replied: "No I don't – and that's the truth.
"Ferrari has always been a dream of mine, massively inspired by my childhood, by Michael in the red car… I was inspired by him, and still am inspired by him because I think he is the best there ever was. I was hoping to take some championships away from Lewis [Hamilton] so that Michael's record stands a bit longer; now we are a bit out of striking distance to try and block him.
"But I think I wanted this to work for myself more than for Michael. I think looking back, my mission, my target was to win a championship and we didn't do that. So in that regard we failed. But still, we had some really good years, some highlights and some good races. So I don't regret it."
READ MORE: 2019 was Vettel's best season in F1, says former Ferrari man Smedley
READ MORE: Does Perez's future lie with Alfa Romeo amid Vettel links to Racing Point?
Vettel now faces an uncertain future, although rumours linking him to a seat with Racing Point for next year – when the squad will become the Aston Martin works squad – were rife in the Hungarian Grand Prix paddock, a potential move Vettel also addressed in the interview…
"At the moment you look and it looks probably great," he said. "But you know, I've been around for such a long time that you try to obviously look beyond that in terms of seeing what might firm up and what might not firm up along the grid.
"I am really here to achieve something and I will see in the next [period of] time whether that's on the cards or it's not," he added. "I think that will drive my decision. Given the right circumstances, I feel like – that's the confidence I have – [I can] be as good as anyone else. But things need to be right."