Feature
Bottas' revenge & Verstappen's tyre gamble: What To Watch For in the 70th Anniversary GP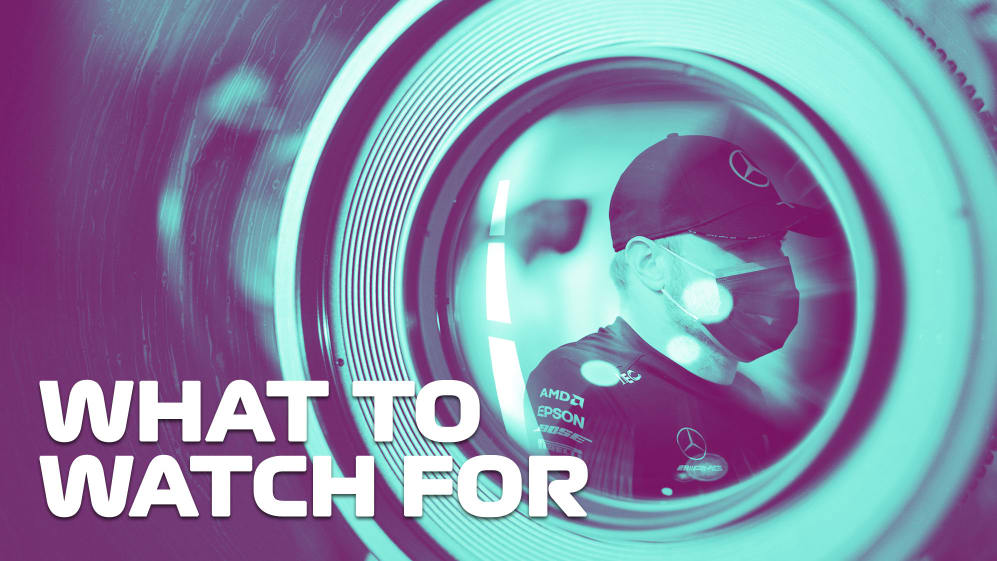 From Valtteri Bottas bouncing back to Max Verstappen's unique strategy, and Nico Hulkenberg chasing his first podium to Daniel Ricciardo trying to stop him, we highlight five key topics to keep an eye out for as we celebrate 70 years of the Formula 1 World Championship at Silverstone…
Bottas trying to get his title fight back on track
After disappointment last Sunday, Bottas bounced back with pole
The closing stages of last weekend's race were dramatic to watch, but painful for Valtteri Bottas, who had been pushing Lewis Hamilton close until the final laps when a puncture relegated him from second to finish outside the points. That allowed Hamilton to open up a 30-point advantage over his team mate in the drivers' championship, but Bottas responded in the best possible way with pole for the 70th Anniversary Grand Prix.
READ MORE: Bottas beats Hamilton to 70th Anniversary GP pole as Hulkenberg stars
The Finn attributes the improvement to hard work from a set-up point of view between races, and he'll need to make further progress on Sunday to start eating into Hamilton's championship lead. The pair were side-by-side heading into Turn 1 off the line last weekend, but on that occasion Bottas backed out of the move. With 30 points to make up, he probably won't be quite so polite from pole.
From Hamilton's side, the championship leader insists he "will do everything I can to beat this guy", so we could be set for a great battle between the two fastest cars on track.
Verstappen on the hards
Red Bull did something different in qualifying
While all the focus was on the medium compound tyre during qualifying, it was a bit of a surprise to see Max Verstappen setting his best time on the hards in Q2, allowing him to start the race with a different strategy compared to the rest of the top 10.
Verstappen has often been Mercedes' closest challenger this year but has largely been unable to get close enough to be a serious threat in the race, and after what he described as a lonely drive to third last weekend, he was predicting similar this time around. But Red Bull have opened up an opportunity by getting on a much stronger tyre for the opening stint.
READ MORE: Verstappen pinning hopes on smooth start after tyre gamble that's caught rivals' attention
The Dutchman should be able to run longer than his rivals and get clear air, potentially leading in the early part of the race when the rest of the field pits. The fastest strategy is expected to be a two-stop, and gambling on a long final stint looks less likely given what happened a week ago. But by going for an offset strategy, Verstappen has a chance of taking advantage of any Safety Cars or late drama if he is switching to a quicker compound for the latter stint.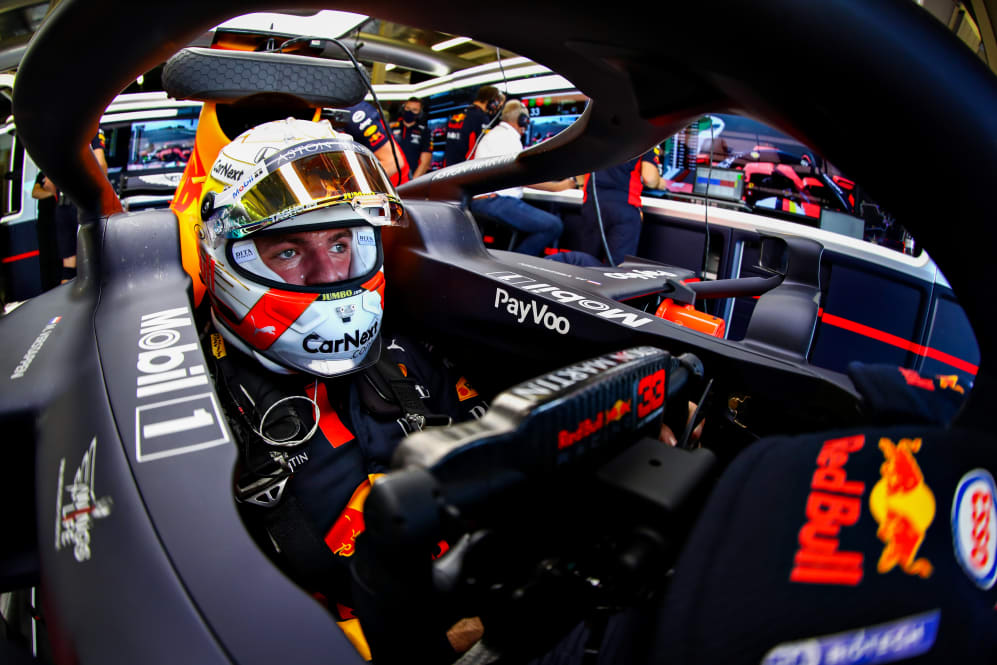 Hulkenberg chasing his first podium
On his second appearance, Hulkenberg starts third
We called Nico Hulkenberg a driver to watch for last weekend and then he didn't even get to start the race as Racing Point hit trouble when they fired up his car, so hopefully this entry won't prove to be a curse this time round.
Hulkenberg's return at the first Silverstone race was already impressive, even if he was unhappy with his qualifying performance then – but securing third on the grid this weekend was a stunning effort, over 0.3s quicker than team mate Lance Stroll. Given the pace of the Mercedes pair Hulkenberg has put himself in the best possible position to run his own race in clear air as he gets comfortable with a Grand Prix again.
READ MORE: Hulkenberg 'didn't expect' P3 on the grid – but fears race rustiness could 'hurt' first F1 podium chances
And without a podium to his name in 177 starts – a Formula 1 record – could he finally end that run on his first (and perhaps only) race appearance for Racing Point this season? He's certainly got the car to worry Verstappen - here's hoping this week he will actually be able to start the race…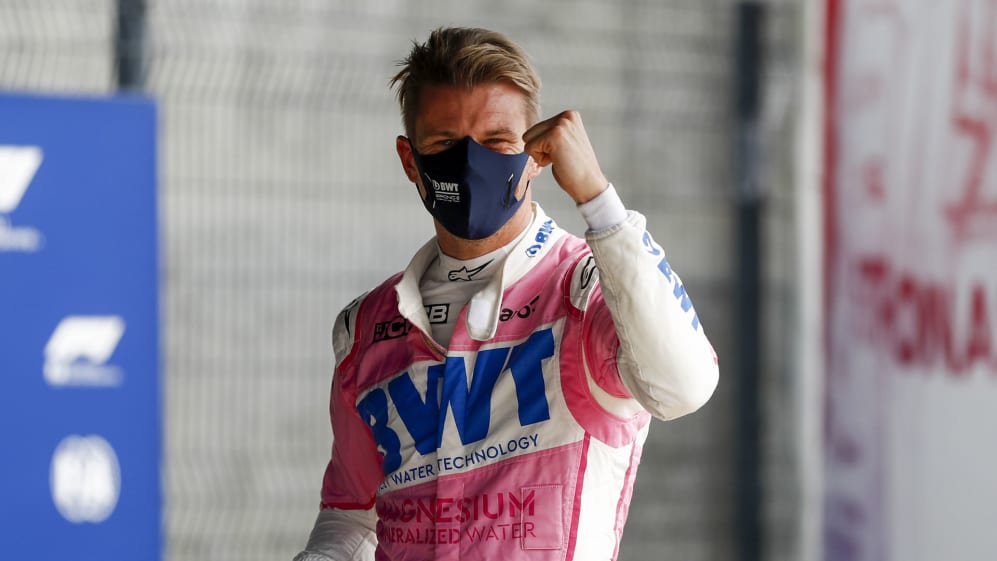 Ricciardo another podium contender
The Australian has been strong all weekend
It's not just Hulkenberg who is dreaming of a podium this weekend, with his former team mate Daniel Ricciardo also in the frame. Ricciardo and Hulkenberg were the Renault pairing last year but neither finished in the top three, with Ricciardo's last trophy coming when he won in Monaco over two years ago.
READ MORE: Ricciardo says 'on the fly' race strategy will be key to capitalising on P5 grid slot
But the Australian finished fourth in last weekend's race, and just 1.2s behind third-placed Charles Leclerc, so he has form – and he has looked quick from Friday onwards, finishing third in FP2 before securing fifth on the grid.
If Hulkenberg's lack of recent race experience does count against him, then it could turn into a straight fight between Ricciardo and Verstappen if Red Bull's tyre strategy gamble proves to be the wrong one.
Tyre troubles for all
High temperatures and softer compounds are a tough combination
Tyres were a hot topic at the end of last weekend's British Grand Prix, with front-left failures for Lewis Hamilton, Valtteri Bottas and Carlos Sainz in the closing laps creating massive drama.
Pirelli's analysis put the issues down to extremely long stints on the hardest compound as most teams tried to make it to the end after pitting under an early Safety Car, but at least they won't have to deal with that tyre again this weekend. That's because we're using compounds that are one step softer…
Friday Pace Analysis: Will warm weather and soft tyres thwart Mercedes?
Friday showed that the softest available compound barely holds up for a full qualifying lap, which is why so many drivers opted to use the medium tyre to get through to Q3 even when they had a better chance of qualifying in the top 10 on softs.
Some drivers used the softs and still didn't make it through, Sebastian Vettel among them. He will start from 11th after a grid penalty for Esteban Ocon, and with free tyre choice he could be the first driver after Verstappen to start on the hards. However, whether that proves to be a strategic advantage he can make use of depends on how comfortable Vettel is in race trim, after struggling with his Ferrari throughout the two Silverstone weekends so far.