'We are going to break all lap records' when racing resumes, says Racing Point's Perez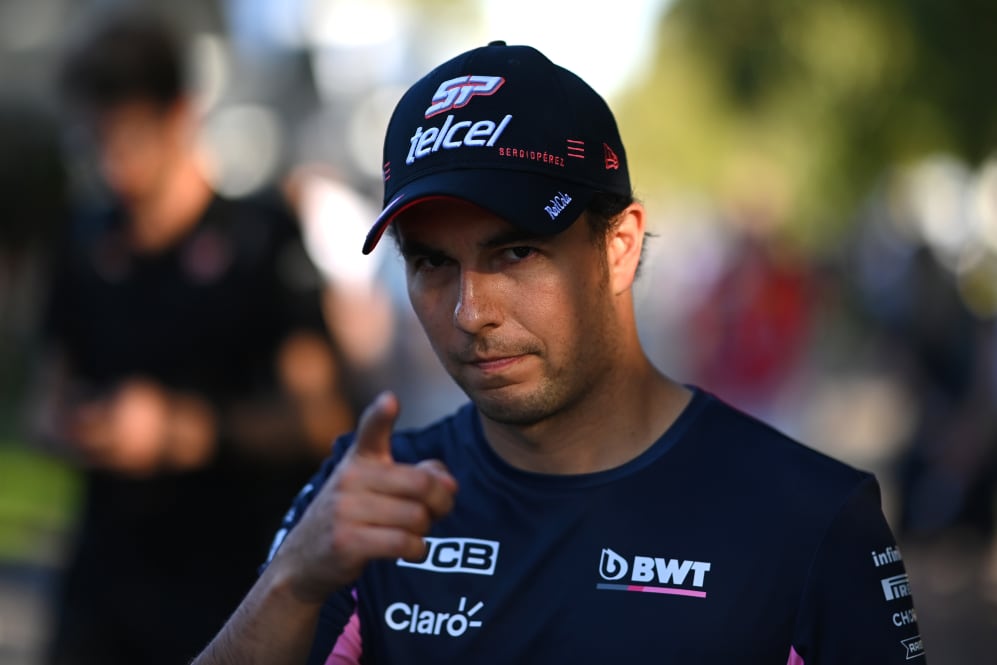 Most people would settle for staying in the beautiful Mexican beach resort of Punta Mita, where Sergio Perez is currently spending the coronavirus lockdown, but the Racing Point driver is itching to drive his 2020 RP20 challenger – which he says is one of the fastest Formula 1 cars ever.
Racing Point certainly made a statement at pre-season testing with their Mercedes-like RP20 and Perez has already said how formidable a machine it was proving to be. On Formula 1's latest Instagram live, he didn't hold back in his praise of the 2020 cars, which he reckons will smash all lap records when racing resumes.
READ MORE: Why Sergio Perez's value has never been higher
"We are driving the fastest cars in the history of Formula 1," he said. "You cannot imagine the speeds that we do in fast corners.
"It's nothing close to previous years. The qualifying laps are going to be amazing. We are going to be breaking all lap records this year with the generation of cars we have, they're simply the best cars," he said.
Going to Melbourne in that sense... knowing that we had a good car underneath us was very painful, very painful
And the delay to the start of the season due to the pandemic has only increased Perez's hunger to break those records – particularly as he said the new RP20 is his "favourite" of all the F1 cars he's driven.
READ MORE: We 'absolutely' designed it ourselves – Racing Point defend RP20 after Mercedes comparisons
He explained: "The other day, I had a call with Otmar [Szafnauer, Racing Point Team Principal] and also with Tom [McCullough], our chief engineer, and I was telling them 'you know, for the first time in our careers, we have a competitive car'."
Bold claims from the driver who has managed to score five podiums with Force India – before the Racing Point rebrand – and finished in the top-10 in the drivers' championship every year since 2014.