Feature
Guenther Steiner on difficult decision making, Haas's future and the impact of coronavirus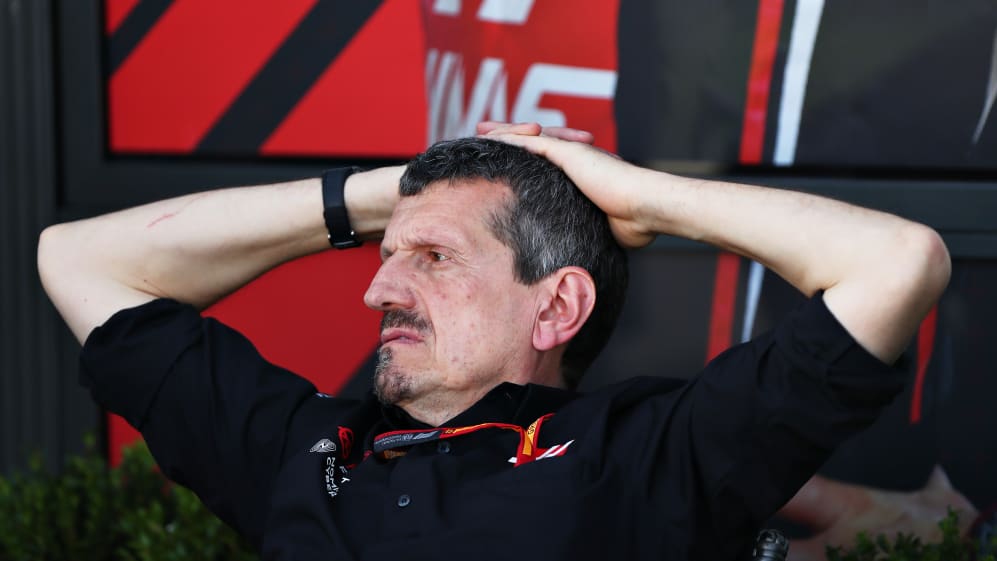 Guenther Steiner has just got off a call, one of several he's already had this morning – and it's time for another one, this time with us. The day isn't even half-way through. The 2020 F1 season may be temporarily postponed, with much of the world on lockdown due to the coronavirus pandemic, but the Haas Team Principal still has plenty on his plate as he works fom home.
"Life is a bit different," he says. "I don't travel anymore, no one travels any more, for obvious reasons! But I'm busy trying to find solutions, trying to make the business survive. It's not easy in these times because you don't know what is coming next."
As it stands, F1 – like sport around the globe – is in a holding pattern. Rulemakers are coming up with ideal scenarios, back up plans and back up plans for those plans. It's like planning for a big presentation, but not knowing when the presentation will be, how long you'll have and who will be in attendance. It's a tricky task.
"We're not being cheap or trying to hoard money"
Haas is one of Formula 1's smaller teams, operating on the lowest budget. It also has a unique challenge of managing staff across three different countries – the UK, Italy and the USA – with each having a very different approach to dealing with the coronavirus and its far-reaching consequences.
It has led to Haas following McLaren, Williams, Racing Point and Renault in furloughing some of their (UK-based) staff, taking part in the British government's scheme that offers to pay 80% of employee wages in a bid to encourage companies not to make redundancies.
READ MORE: Haas put majority of UK staff on furlough as drivers agree to pay cut
"You never take it [the news of furlough] well, but most of our people understand why we are doing it," says Steiner. "This is not to cut them short, it's to make sure they have a job in the future. There is nothing malicious, we're not being cheap or trying to hoard money. We try to do the best we can. A lot of people who have lost their jobs. [in other industries]. So long as we can keep the jobs, that is what we try to do."
Internal discussions surrounding the revised 2020 F1 calendar are on-going, with various plans being put in place to cover the vast amount of potential eventualities. For now, though, it remains a waiting game. "It hurts every business," says Steiner of coronavirus.
"We have very limited income. FOM (Formula One Management) tries to help. But we don't know if we go back racing. I personally think we will but you have to plan for the worst, that we have no income from FOM. And if we have no income someone needs to pay – and those funds are limited. It wouldn't be right to pay if nothing has happened."
READ MORE: Why Haas are confident they'll right the wrongs of 2019 in 2020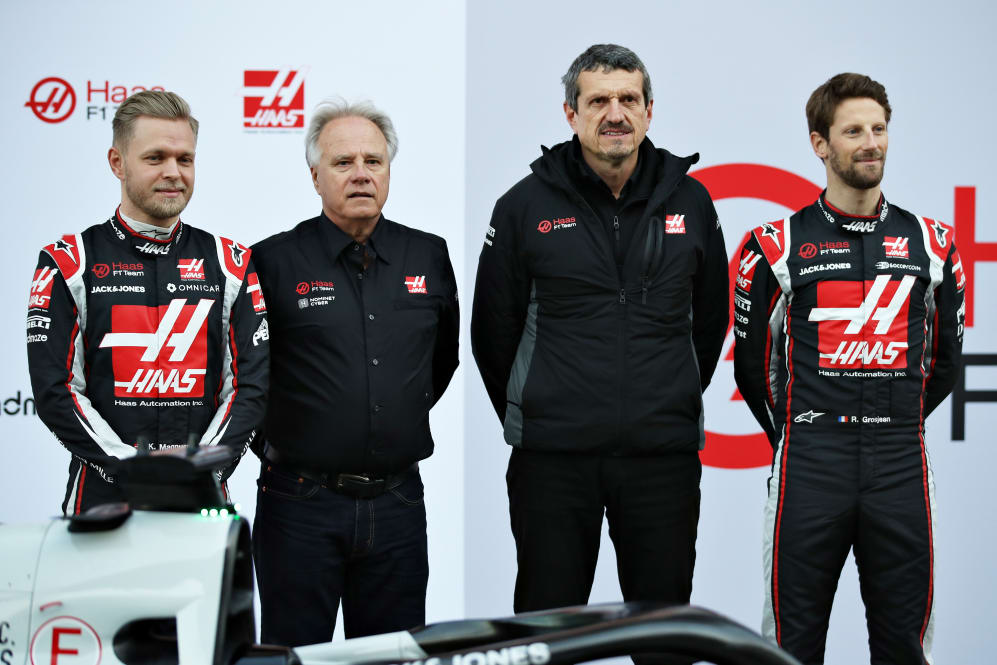 Owner Gene Haas "wants to see project through"
Gene Haas provides the funds for Haas to go racing, but they still rely on their cut of F1's revenues – plus sponsorship capital – both of which have been brought into question with no racing currently take place. Does this pandemic threaten the team's future?
"For sure there is a threat out there if there is no income, if there are no races this year, if we don't get paid for it," says Steiner. "There's always a threat there, if we don't come back. Giving it a percentage, I wouldn't know what to do. I think it's low, but I never would say never.
"We just need to be conscious of what we are doing and make sure we do the best and hope we go racing as soon as possible and we turn it into a positive, that needs all 10 teams to work on that and for F1 and FIA to collaborate with us to make sure that we are here."
READ MORE: OPINION - Why this year has to be better for Haas
Gene Haas had planned to use the opening part of the 2020 campaign – their fifth in F1 - to decide the future of the team that bears his name. The American squad burst onto the scene for the 2016 season and have asserted themselves as a part of the furniture.
Gene is happy to wait longer, but like any businessman, you're not happy to wait for ever
But the American businessman has grown irritated by what he feels is an unlevel-playing field. Naturally, he doesn't want to wait forever, it is his cash he's spending after all, but there are also signs he's not done yet.
"Like all of us, he doesn't know what is coming in the near future, and whether or not we are having races [this year]," says Steiner. "He's happy to wait longer, but like any businessman, you're not happy to wait forever.
"Let's hope over the next few months, we get a better view of the near future, hopefully the situation doesn't stay as fluid as it is now. There is no one to be blame, it's just the circumstances. At the moment, he can stay calm but at some stage he needs to make a decision.
"But at the moment he wants to see it through. We have furloughed people, and we didn't let them go. It's one of those things, we just need to make sure we make the right decisions in the future, which keeps him interested into the sport."
Compressed calendar both a "challenge" and an "opportunity"
Earlier this month, F1 motorsports boss Ross Brawn suggested the 2020 season will likely begin in Europe – and potentially behind closed doors – when it eventually gets under way. It is hoped the sport can squeeze in 19 races, if it is possible to start in July, with a series of triple headers followed by a weekend off.
It's going to be gruelling – and unprecedented – but Steiner reckons his team will be galvanised into making it work and getting the job done given the unique situation.
"We've been through tough things already," says Steiner, whose team struggled to understand their car last season, ending up second-to-last in the championship. "We have less people and we are used to bigger challenges than the big team who have two people for every job, and we have one person. But that's what we have.
"We can cope with it. It'll be challenging for our people, but a challenge is an opportunity. Hopefully we can do well. It won't be easy but it won't be easy for anybody. We will do the best we can and hopefully we will do a better job than others do with more people."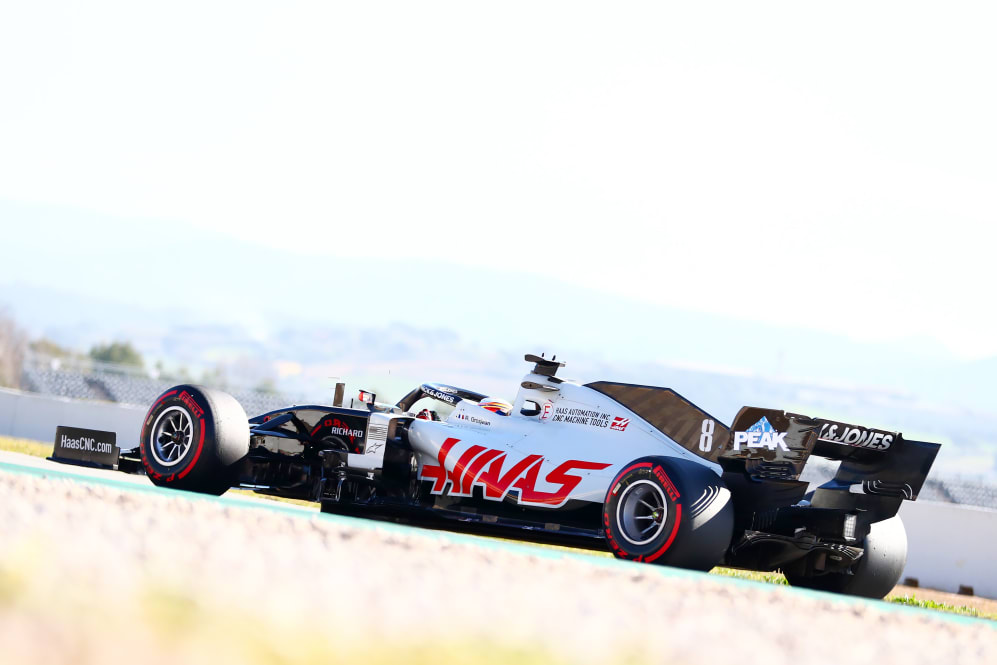 Everybody's development approach "will change"
With the summer shutdown brought forward to the spring and subsequently extended to five weeks, F1 teams have downed tools to slash their costs in a bid to protect the businesses in the short term. That means a white flag, no development of any kind.
When that restriction is lifted, development plans will be ripped up and started on again, as it simply wouldn't be feasible to produce parts and introduce developments as they had previously planned for a compressed calendar.
READ MORE: DO SAY, DON'T SAY - Your quickfire lowdown on Haas for 2020
Steiner also points out that taking risks isn't a sensible approach in this situation because if you encounter a problem, you'll suffer more than usual because of the quick succession of races will make it challenging to find and introduce a solution quickly.
"Everybody's approach will change," he says. "You can't just develop and put upgrades on the car. If we have 15 races in six months, that's a hell of a job. You need to make your life not easy, but simpler so you don't make mistakes.
"If you make it difficult, and open up the possibility of making mistakes, there are only downsides. You spend money doing it, and trying to find out what went wrong, and you have no results which is no good."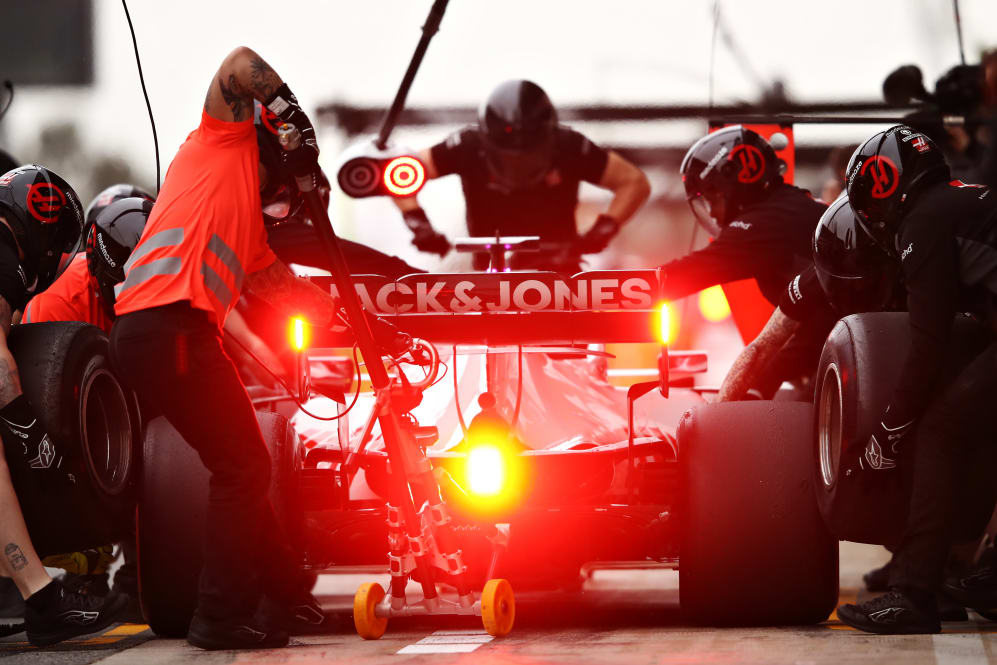 "F1 will change, hopefully for the better"
F1, the FIA and some of the teams are keen to see the budget cap reduced further, while some teams are against such a move. As the team on the lowest budget, it perhaps won't be a surprise to learn which camp Haas is in.
"It should come down," says Steiner. "I respect the big teams and their challenge to get down from a lot of people to a smaller amount. There's a saying, 'It's never nice to jump in a cold swimming pool, but at some stage you have to do it' - otherwise you're not around anymore. It will be cold and it will be unpleasant but when you have done it, you've done it.
READ MORE: We trust we've learned our lessons, says Gene Haas after 2020 launch
"This crisis gives us an opportunity. We need to make the sport survive. It is no good if the three rich teams are left. If McLaren and Renault want to come down, it means something. They are car manufacturers. They are big teams in my opinion. They realise where the world is going. Going on like this doesn't make a lot of sense.
"F1 will change, I hope for the better. I always hope we will have 10 teams, who can compete for podiums, which I know is too optimistic, but at least if we can half the grid who can compete for the podium it would be nice, like we had no so long ago.
"I hope we will go back to not the one with the biggest wallet is the world champion, but the best team effort is world champion. I hope this crisis pushes us in that direction. But obviously I don't know if it will happen."