What the teams said – Race day in Great Britain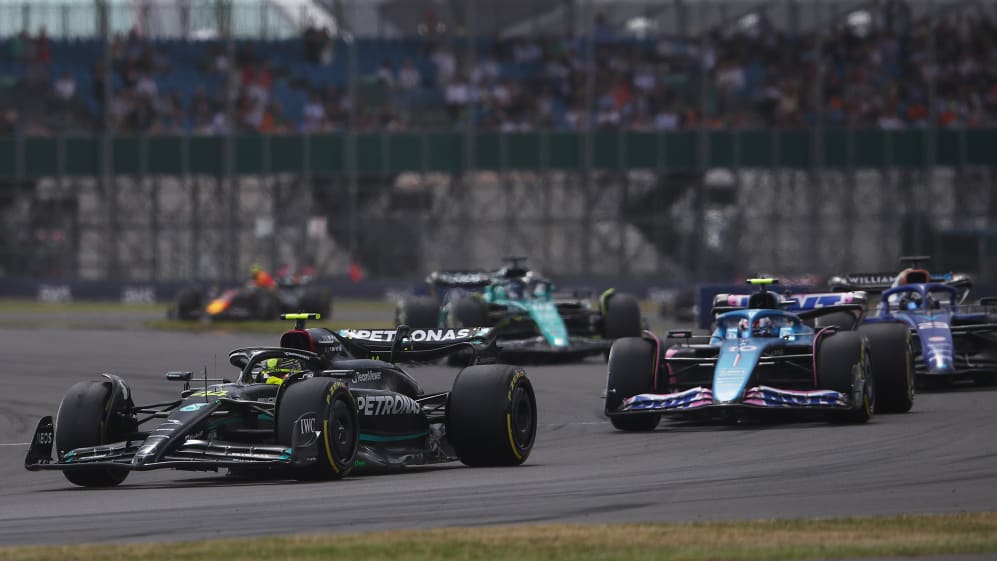 Red Bull
Another race, another tale of contrasting fortunes for the two Red Bull drivers. Verstappen lost out from pole position at the start, but soon sorted that, passing the impressive Norris for a lead that he wouldn't relinquish, despite a Safety Car intervention. Starting P15 after a fifth straight failure to make Q3, meanwhile, Perez dropped a place off the line, but thereafter battled back to P6 at the flag for some reasonable damage limitation.
READ MORE: Verstappen heads local heroes Norris and Hamilton to claim British Grand Prix win
Max Verstappen, 1st
"I'm very happy that we've won here again, 11 wins in a row for the Team is pretty incredible, the whole Team can be proud of that. It definitely wasn't straightforward today though, we had a bad start which made it more exciting for the fans, but we definitely need to look into that improve on it. Lando and Oscar were super quick at the start so it took a few laps to pass them and to start to pull a gap. The competitors behind us were pushing hard and closing the gap so we need to try and find a little bit more. Overall though, a very nice Team win and hopefully we can carry the form to Budapest!"
Sergio Perez, 6th
"I gave it my all today but I was expecting a bit more. We had a bad start and then I got stuck with Esteban Ocon, had to go wide and ended up losing a few positions at the start. From there on I made progress slowly and recovered a few places, but it took me longer to come through the field than I would have liked. We also pitted a few laps before the safety car which was unfortunate. Tomorrow, I am going to be working with the Team in the simulator. We have some ideas on what we can improve on and I am confident that this will help us work through it. I have full support from the team, I'm mentally very strong and I know that I will overcome these issues and turn around my season. The pace is there and I can still get back to where I should be. I am looking forward to Hungary and getting back on good form."
Christian Horner, Team Principal
"The first British GP win for the Team since 2012, Max's second win at Silverstone and our 11th win in a row makes this a very special victory; but not without its challenges.
"We had expected it to be a medium hard race but with the performance of George on the softs, we started to consider our strategy. Then with the safety car in the final quarter, we felt that the soft tyre would give Max the best opportunity to break the DRS effect and he very quickly put 2 seconds between himself and the pack. From there it was a case of managing the rest of the race and once again, Max more than rose to the occasion.
"Equally, Checo found fine form today. Some of his moves in the race exemplify exactly how skilful he is as a driver, particularly on Carlos into Stowe and his pace in the last stint meant he was right there. It's frustrating for him that he has had to fight back after qualifying in recent races but he is finding his form and will find it further in Budapest."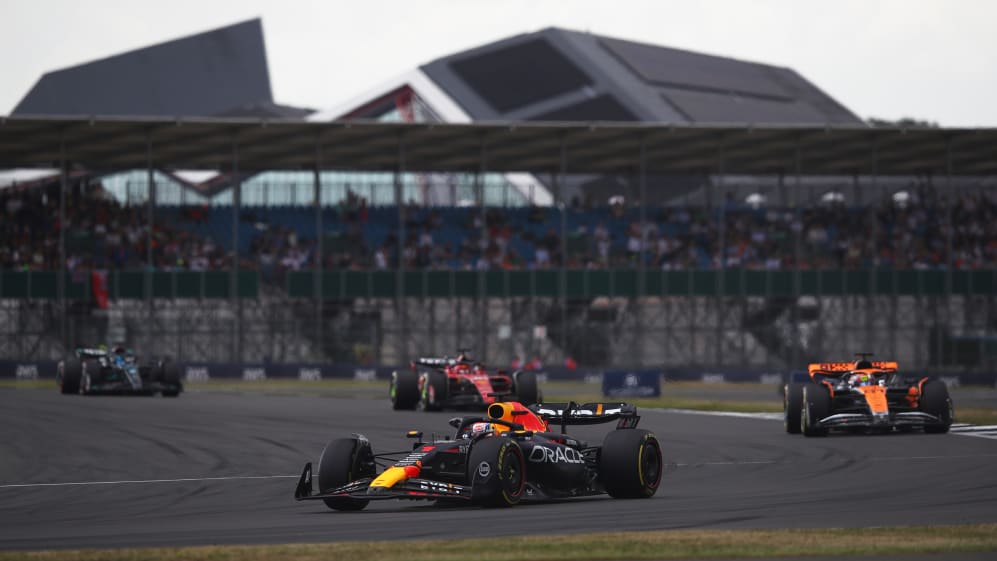 McLaren
What a mighty showing from McLaren, who backed up their strong qualifying with race pace that left their direct rivals reeling. Norris led the first five laps on his home Grand Prix, before losing out to Verstappen and coming home P2. He was ably backed up by Piastri, who enjoyed a fine showing to claim P4, his best ever result in F1 – the Safety Car timing allowing Lewis Hamilton to jump ahead of him.
READ MORE: Norris praises 'amazing job' from McLaren after recent updates net Silverstone podium
Lando Norris, 2nd
"First of all, I just want to say a big thanks to the whole team: they've done an amazing job and none of this would be possible without the hard work that they've been putting in. It was an amazing fight with Lewis, to hold him off, and I brought the fight to Max for as long as possible. It's a long, lonely race when you're just in the middle but it's amazing to be on the podium at my home race.
"The whole in-lap I was just trying to wave to everyone. A big thanks to all the British fans out here supporting all of me and the whole team. We should have had P2 and P3. Oscar did an amazing job all weekend, and he should have been P3 today without the Safety Car, so a shame, he deserved it. Great result at Silverstone, we'll keep pushing forward from here as a team."
Oscar Piastri, 4th
"P4, what a result! Of course it was slightly frustrating with the Safety Car, I thought we were on for a podium for a very, very long time in that race, so it hurts a little bit – but I'm very, very happy that the hurt is for a podium. Given where we started this year, I'm very, very happy. Awesome result for the whole team. It was amazing to be running back at the front again and I can't wait for more."
Andrea Stella, Team Principal
"This is a great team result at the British Grand Prix. It comes at the end of a very strong weekend for the MCL60, in which we've been able to compete at the top on both single-lap pace during qualifying, and now across race stints also. We've struggled in the past with the latter but today it allowed us to capitalise on an excellent performance yesterday. It's a real shame for Oscar, he should have been on the podium but the timing of the Safety Car meant that we lost a position and he finished fourth – but that takes nothing away from the strong weekend he's had and the incredible race he drove. I'm delighted for Lando. He got to enjoy a beautiful moment in front of his home crowd after an excellent performance.
"My final thoughts are for everyone who made this happen. The men and women at McLaren have worked very hard to turn the situation around this year and get us into this position, and our fans have supported us even when we've been struggling. This result is for all of them. I hope we can have more days like this in the future."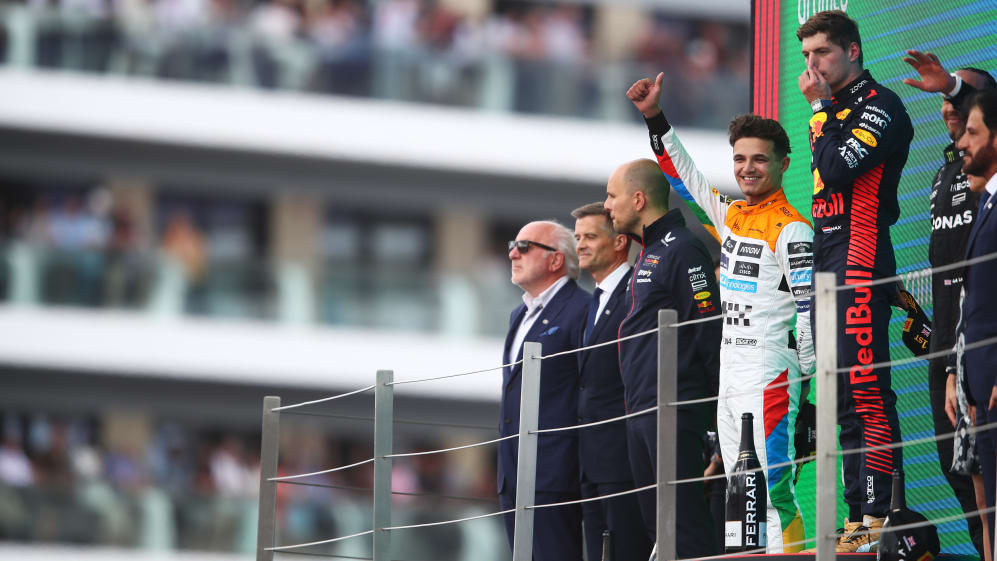 Mercedes
From plenty of doom and gloom in the Mercedes camp after qualifying, race day was far more positive for the team from Brackley. Hamilton secured his 14th podium at Silverstone, claiming P3 having been off the road on Lap 1, with Russell enjoying his own a battling drive to P5 to help the black-painted Silver Arrows consolidate their P2 in the constructors' standings.
FACTS AND STATS: Red Bull match McLaren's all-time record of 11 straight wins
Lewis Hamilton, 3rd
"The Safety Car came at a beneficial moment for us but ultimately, that was the plan starting on the Medium tyre. We wanted to go long, and we did; it came at the right time, and we made some gains. For us to get on the podium is huge. It's been an up-and-down season and we've still got a lot of work to do with our car. We've got strengths with it, particularly our long run. George had a great stint on the Soft tyre and mine on the Medium was really good too. As soon as we can improve the rear end we will be on our way. We just need to hold on to the good bits and add a few others.
"Finally, the support from the fans has been incredible and it gets better each and every year. I don't know how that is possible as it's the pinnacle! The energy that everyone brings is phenomenal. Once again, Silverstone put on an amazing show."
George Russell, 5th
"We wanted to be aggressive today and we had the chance to split the strategies. The Soft tyre felt really strong in that first stint but unfortunately, it was very difficult to overtake Leclerc. There was some questionable defending at points but in the end, I managed to get past. Having stopped for the Medium tyre, it was unfortunate timing with the Safety Car. Sometimes it goes for you, sometimes against you. Ultimately though, we only lost one position and without it, I still wouldn't have ended up on the podium. It didn't change a huge amount for my race, and we can take the positives that for the Team, it is good points in the Constructors' Championship."
Toto Wolff, Team Principal and CEO
"We've performed well today compared to in Qualifying. We've gained some points on our closest competitors in the Constructors' Championship, so we can say it's a solid day. P3 and P5 is OK, but no more than solid. I see the positives from this weekend though. Whilst podiums are good, it's more important to see that the car has potential, and our eyes are on closing the gap to the very front.
"We wanted to have an offset between the two cars today and the Soft tyre provided a good getaway from the line. It also looked quite resilient on Friday, and it proved even more so today. We were surprised to see how long it went. After the restart, Lewis' tyres went off and the McLarens were able to hold us behind. Their resurgence is good to see. If you make the right decisions, you can clearly make a large step. It is good for the sport that if you do the right things then you can move forward. Today, they had a better car, and you could see particularly in the closing stages on the Hard tyre just how strong they were."
Andrew Shovlin, Trackside Engineering Director
"It was great to get a car on the podium today. We needed the Safety Car to make that, but we were in the right position with one car to take advantage of it. Overall, it's been a solid day for the team and drivers. We've managed to out-score both Ferrari and Aston Martin, which is good for the Constructors' Championship. McLaren have shown that they are podium contenders; they were the second quickest team this weekend, which is impressive when you consider where they were earlier in the season.
"We've got a good platform to build on. We know the areas that we need to improve, but the field is so tight. Where we are racing, a couple of tenths can be the difference between a podium and the back end of the points. We know we need to continuing improving and everyone in Brackley and Brixworth is working hard to do just that."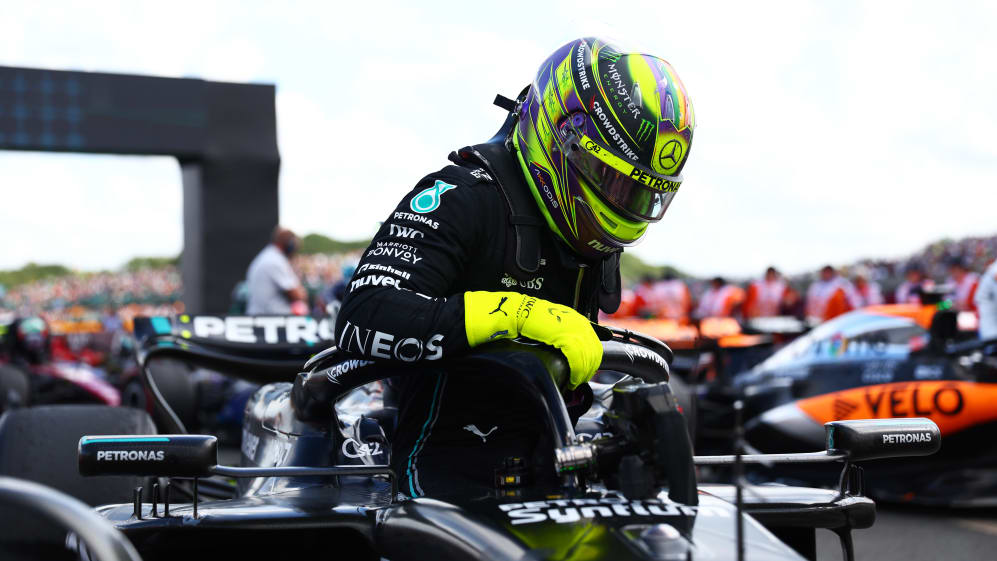 Aston Martin
Silverstone marked another race for Aston Martin where they weren't quite able to demonstrate their impressive early season pace. Alonso was easy prey for old foe Hamilton on Lap 7, as he was passed going into Brooklands, and eventually came home in P7. Stroll, meanwhile, was classified down in P14, the Canadian punished with a five-second penalty for colliding with Gasly, wiping the Frenchman out of the race.
HIGHLIGHTS: Relive a nail-biting British Grand Prix as Norris and Hamilton join Verstappen on the podium
Fernando Alonso, 7th
"We maximised the race today and took seventh place in a difficult weekend for the team. I think we managed our strategy well and made the right calls during the race. We need to analyse the weekend as a whole, but we aren't worried about this result.
"We've been performing better than expected so far in 2023 and it's a long season. Only two races ago we were fighting for the win and there will be more ups and downs during this season."
Lance Stroll, 14th
"It just wasn't our day today. As we expected, the characteristics of this circuit didn't quite suit the AMR23, and we struggled for pace out there.
"On a couple of occasions I was forced wide by Pierre [Gasly] and we made contact the second time; we'll check this evening whether that caused any damage to the car."
Mike Krack, Team Principal
"Today was a case of damage limitation and Fernando had to defend hard in the closing stages to secure seventh place. Lance raced hard today. He was pushing hard to get into the top 10 in the final stages, but the contact with Pierre [Gasly] ultimately dropped him down the final order.
"Today's result has consolidated our third place in the Championship and we increased our advantage over Ferrari. We will work hard as a team to return to a more competitive weekend in Budapest in a couple of weeks."
Williams
With the Williams team gearing up for their 800th race celebrations – which technically come in two weeks' time in Hungary – Albon gave the Grove-based squad plenty to cheer about on race day at Silverstone, the Thai driver holding off Leclerc to claim P8. Sargeant was no slouch either, as he came home in a career-best P11 – those first F1 points looming tantalisingly close for the American driver.
Logan Sargeant, 11th
"I'm pleased with the last two weekends. The progression has been good, and I feel like I'm getting more comfortable. I'm starting to drive the car the way it actually needs to be driven. It's all coming to me. The team has been great in supporting me, pushing me and trying to help me out as much as they can. We had a great car today, it was the best race I've felt all season in terms of car performance as well as pace. A bit unlucky when the Safety Car came out one lap after I pitted, that hurt a little bit. It's still a good day and to have Alex score points for the team is amazing and shows we have a car that can fight."
Alex Albon, 8th
"It was a great weekend. When you think about the speed of the car, P8 this week is the worst position from all of our sessions this weekend. We expected the race to be a bit more difficult with Fernando [Alonso] and Checo [Perez] behind us. I struggled a little at the start as I didn't have much grip. Once I was in the rhythm of the race, we were ok, we actually felt quite good with the car. The Safety Car came out at a perfect time. The Ferraris were on the hard compounds and I was able to get past Carlos [Sainz]. It was a tricky race. I had better pace than Fernando which was a bit of a surprise but then Charles [Leclerc] was coming quite quickly at the end.
"It was a race of one eye forward and one eye back which became a bit of a dog fight. I wouldn't have wanted that race to last one more lap. It's quite clear that tracks where there's a bit lower downforce and a lot of full throttle time, that's all us. It's also important that the track remains quite cool which today the track temp was dropping at the end of the race which made us a bit more competitive. We're now P7 in the Constructors' Championship tied with Haas, so we're in a very good place. The points aren't always available so we need to make sure that in the few races where we can score points, we capitalise on them."
Dave Robson, Head of Vehicle Performance
"The car worked well today and both drivers were excellent. Alex showed great skill in attack and defence whilst also managing his tyres very well. Logan too showed good race craft and was able to build on his race in Austria to deliver another impressive performance. It is frustrating for him to finish 11th, but his first Formula 1 Championship point is getting ever closer. The start of the race was tricky with the showers passing to the west of the circuit leading to a few drops of rain and a gusty wind. Driving was difficult during this period and tyre degradation appeared high. However, once the weather calmed down, we were able to show good pace and measure the true tyre degradation. The Pirelli's held up very well such that a 1-stop race using Soft and Medium tyres was possible. The Safety Car further improved the competitiveness of this strategy and helped the drivers who chose to avoid the Hard tyre for their final stint. This allowed Alex to complete a brilliant pass on [Carlos] Sainz to take an excellent 8th place. Some characteristic defensive driving on the final lap ensured that he held the place against an attacking [Charles] Leclerc. The team has worked very hard to deliver an effective upgrade package to the car. The first parts of that package arrived in Canada and the new front wing debuted this weekend on Alex's car. The points that we have scored over recent events is testament to that effort and expertise."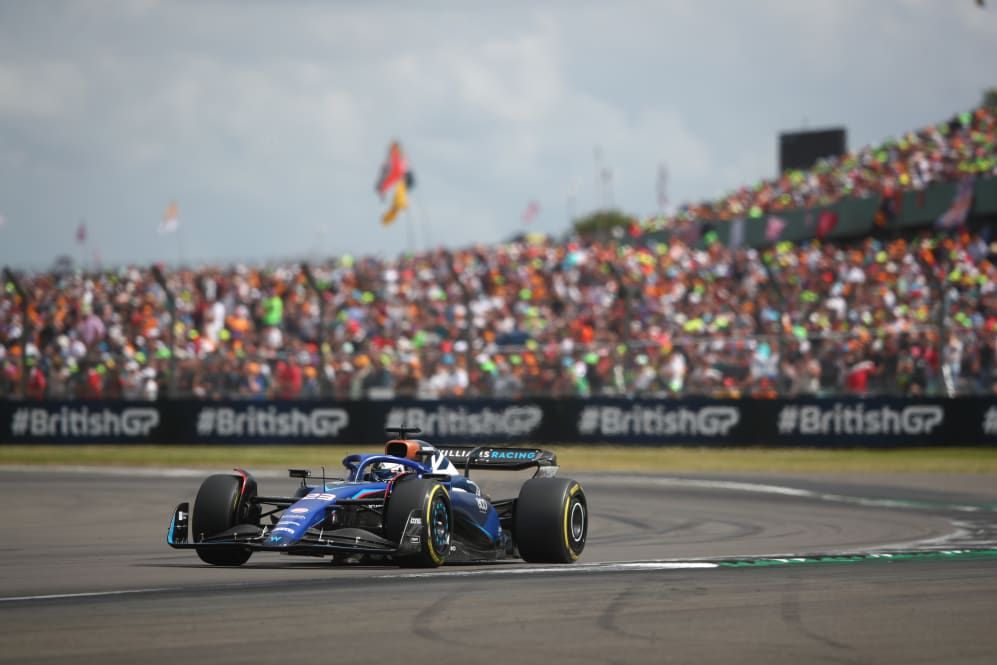 Ferrari
Starting a promising P4 and P5 on the grid at Silverstone, Ferrari's expected leap forward onto the podium failed to materialise, with the team estimating post-race that they'd been too conservative with their strategy. Bad luck played its part too, Safety Car timing failing to play into their hands as Leclerc and Sainz finished P9 and P10 – Sainz plummeting three spots in a handful of corners on Laps 43 and 44.
READ MORE: Hamilton and Russell taken aback by McLaren after front-running pace 'comes from nowhere'
Charles Leclerc, 9th
"We lacked pace today and it was a tough race. We stopped early and lost some positions as I struggled to get a good rhythm on the Hards. Then we stopped again, for a new set of Mediums, and I made up a couple of positions at the restart, but then got stuck in a DRS train behind Alex (Albon). We have some things to review, but our main focus will be to work on our race trim."
Carlos Sainz, 10th
"It was a difficult race. We were not as quick as expected and as a consequence we were unable to fight with the cars ahead. I managed to extend the stint with the Medium tyres and with the Hard I was fast. Unfortunately, the Safety Car came out at the worst possible time. I did my best at the restart, but battling on old Hards against other cars with fresher tyres is very difficult here. I feel that better results have been slipping away from us lately, but we'll keep working and pushing relentlessly, starting from the next race in Hungary."
Frédéric Vasseur, Team Principal
"Our plan was to do a one-stop race, running Medium then Hard. We pitted both drivers before the Safety Car, which definitely put us in a bad situation. However, we cannot just blame this episode to explain our finishing positions. The start of the issue with us was on Friday when Charles wasn't able to run in FP2 and so we only had a long run on the Soft from which we had concerns about degradation. That's why we decided to go with Medium-Hard, which proved to be too conservative a choice as the degradation was lower than expected. That is an important lesson for us. We could have done a much better job here in Silverstone with the package that we have now. Next race will be Hungary, on a very different kind of track with hotter temperatures and being able to adapt the car package to the various tracks coming up will be a crucial element. We are continuing to develop the car and will have new parts soon but it's so tight between P2 and P10 that the smallest mishap makes a big difference."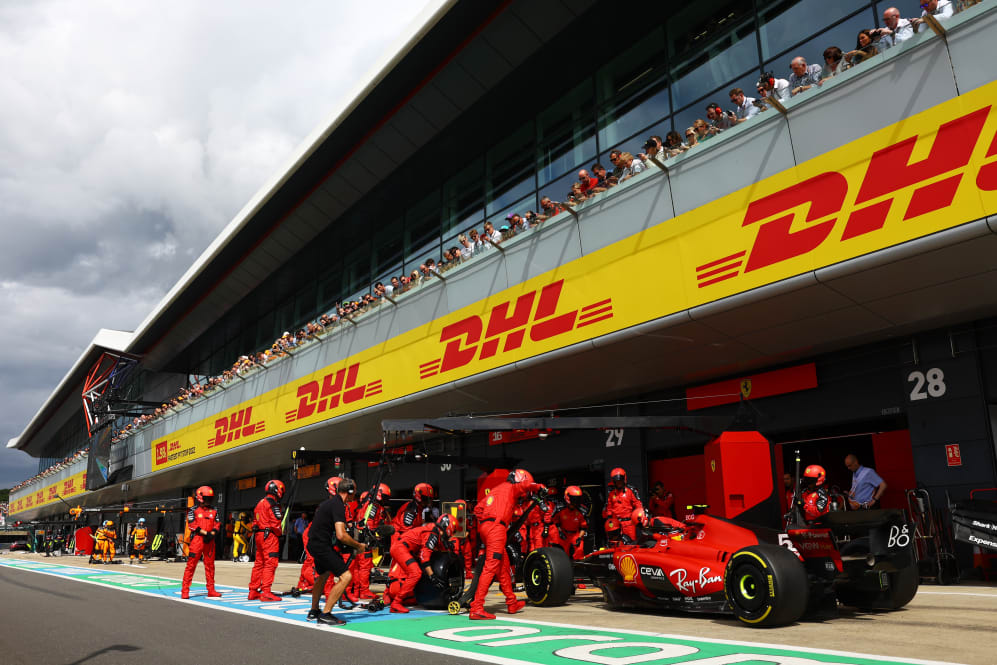 Alfa Romeo
A point-less showing for Alfa Romeo, with Bottas their leading light in P12, as Zhou could only manage P15. That actually wasn't a bad return for Bottas, who'd been disqualified on Saturday after the FIA were unable to extract a one-litre fuel sample from his C43, leaving him to start P20. Zhou, meanwhile, was the only driver in the field to make three stops, one of which was to help clear a blocked brake duct, the Chinese driver now without points since Spain.
Valtteri Bottas, 12th
"I think, taking into consideration where we were starting from, we maximised everything we had today. The Virtual Safety Car and the Safety Car both came out in a favourable moment for us, allowing us to pit and save some time. Of course, it is never easy when starting P20, but we gave it all and got the best out of our package. The upgrades we brought here this weekend allowed us to make a slight step forward, but of course, there is still some work to do: other teams brought new parts as well, and their improvement has been evident. Over the few weeks before Budapest, all of our focus will go into unlocking their full potential, in order to come back in competitive form for the final two races before the summer break."
Zhou Guanyu, 15th
"Overall, I think this weekend just hasn't been our lucky one. The Safety Car came out when I had already pitted, and that forced me to change again to avoid having to stay at the back on hard tyres. On top of that, unfortunately, I got a tear-off stuck in my brake duct, once again, and that pretty much compromised my race as we had to pass through the pits for the third time and get it removed. As per the upgrades we brought this weekend, I reckon there's more work to be done: other teams brought important packages through, and that allowed them to make a good leap forward. I think the potential for us is there, but we definitely will need to work on the new aero package to properly obtain that extra performance we need to get back in the mix for points."
Alessandro Alunni Bravi, Team Representative
"Today, we must pay tribute to our team and drivers for the job done, in a race that wasn't set to be easy for us: overall, we have recovered ten positions, eight with Valtteri and two with Zhou, as proof that if we carry out a perfect race, we can get into the fight for points. Yesterday was not our day, and of course, starting from the back is never easy, but today we showed an improvement in the race pace compared to previous events, which gives us confidence for the next two races before the summer break. There, our target will be to further optimise our new package, in order to be competitive from Friday onwards and recover positions in the Constructors' Championship. Valtteri did a solid race today, executing a flawless performance: starting from the back of the grid on hard tyres, which also required some management in the first laps. Zhou's race has been more unfortunate: we had to pit him an extra time to remove a tear-off from his brake duct, which made him lose a position and eventually kept him from further progressing through the field. We come back from Silverstone aware that a step has been made in terms of performance through the upgrades we have brought, although the final positions haven't reflected it. What we have learned from this weekend is that each and everyone of us needs to execute every race to the very best and that there is no room for mistakes. Moving forward, this will be our focus, in order to consistently remain in the fight for points."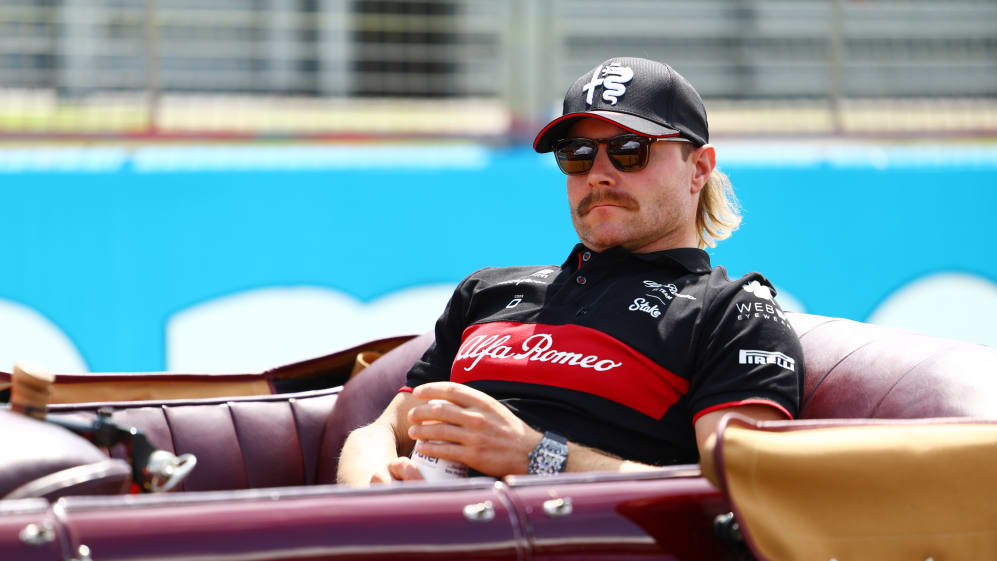 Haas
After Hulkenberg's heroics in Austria a week ago, there were no points to be had for the German in Silverstone, after he made contact with Perez and was forced to pit for a new front wing – eventually taking P13. For a second day in a row, Magnussen was forced to abandon ship out on track, a fiery power unit issue doing for the Dane.
Nico Hulkenberg, 13th
"The race was badly impacted early on when Checo (Perez) came through on the exit of Turn 4 and we made contact. A big piece of the front wing fell off one lap later and that forced us to pit early, we had to change the front wing and that cost a lot of time, and we were just behind. The safety car got us back onto the train of cars but then in traffic, we didn't have enough pace to come through."
Kevin Magnussen, DNF
"There was an issue yesterday in qualifying and then today I didn't finish with another engine issue – so not the best weekend for us. It's a shame of course, but it's not like we were in a point scoring position. I think tire degradation-wise it was better than we expected. We have some work to do to find some more pace, but we just need to get our heads down, work hard, and keep pushing."
Guenther Steiner, Team Principal
"It's been a very disappointing weekend. We just didn't have the pace and we've now had our third engine failure in three races as well – that doesn't help us. We have to regroup and see how we move forward from here because we need to get out of this hole. Everybody will be working on it obviously, but today was simply not a good day."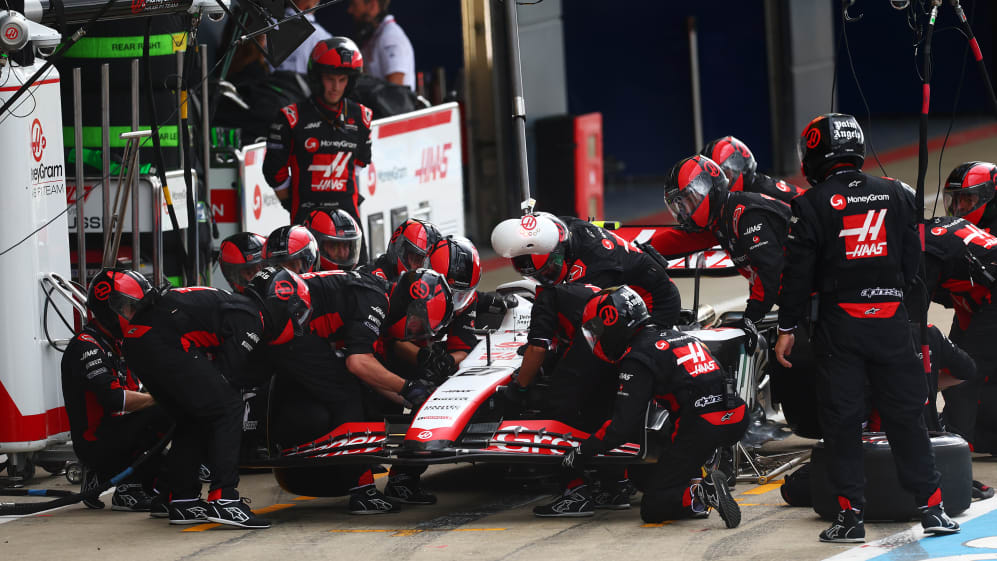 AlphaTauri
AlphaTauri's streak without points extends to six race weekends, after another showing at Silverstone where neither De Vries nor Tsunoda seemed to have a weapon capable of taking the fight to their rivals – as they finished last of the cars actually running at the chequered flag. The touted move to increased cooperation with the sister Red Bull team looks like it can't come quick enough.
Nyck de Vries, 17th
"It was a decent race. We did a very competitive first stint on the soft compound, being able to extend it longer than we anticipated while remaining competitive. It's unfortunate that we missed out on the Virtual Safety Car opportunity after that. The first laps on the hard compound were good too, but the last stint was very difficult. The tyres this week have been sensitive temperature wise because of the track, so we need to look into our data. As a whole, we're not where we want to be, and we're not competitive enough, but I'm taking the positives and I think the majority of the race was good."
Yuki Tsunoda, 16th
"It was a difficult race today. The strategy was ok, but I didn't have the pace throughout. We did improve in the high-speed, but today the struggle was more towards the low-speed. There are still a number of things we need to improve on and fix for the future, but as for myself, I'm happy with my performance; I did all I could do. The team and I are working in the same direction, so I'm looking forward to the future and we'll push together to develop our package. We'll keep fighting strong."
Jody Egginton, Technical Director
"It was a very difficult race today, with neither car having enough pace to move forwards beyond fighting with the Haas and Alfa Romeo cars. The race strategy was ok, with our cars split across the hard and medium compound for the second stint, then – like the majority of runners – moving to the soft under the Safety Car period. However, at no point were we able to take advantage. The aero update we have introduced here appears to be broadly in line with expectations, but it has not been enough to move us forward in Silverstone. The further planned aero update for Hungary will be an important step to start addressing this, to get back on track towards achieving our objectives."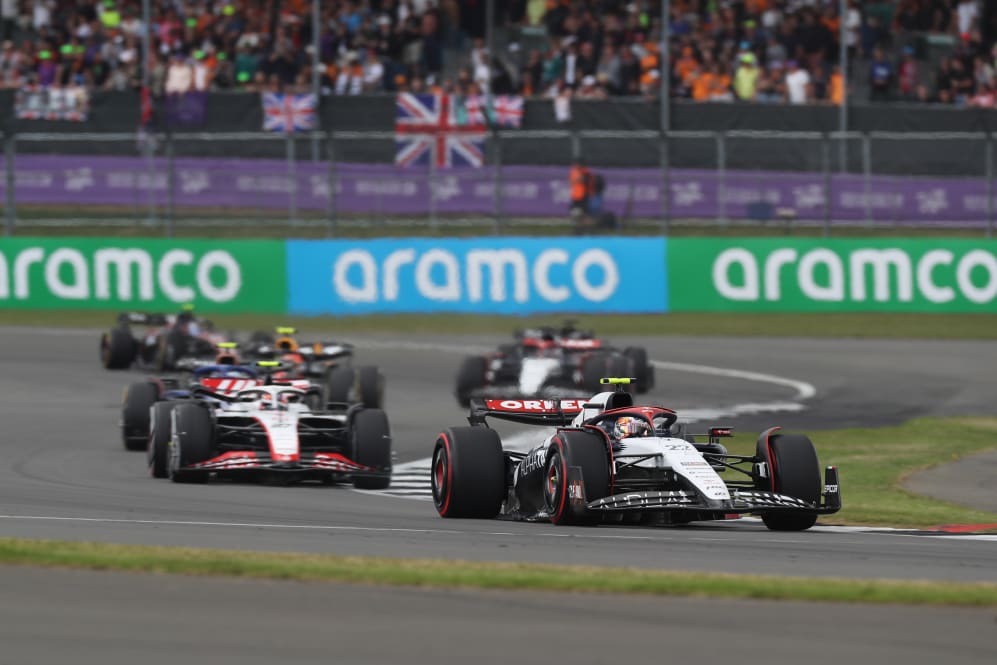 Alpine
A disastrous showing for Alpine at their home race, as they failed to score a single point after a pair of retirements. Ocon was consigned to an early bath on Lap 9 with a hydraulic leak. Gasly was at least in the fight, before a clumsy clout from Stroll's Aston Martin put paid to his right-rear suspension, leaving the Frenchman understandably hot under the collar.
Esteban Ocon, DNF
"It's not been our weekend and that is summed up by our race today. We had a decent start to the race, but it was over early for us with a hydraulic leak on the car. In the end, as a team, we did not score any points which is extremely disappointing. We need to regroup and react, especially given the leap some of our competitors have made over the last couple of races. Overall, we probably did not maximise the potential of the car this weekend so there are definitely many things to review to see how we can come back stronger. Budapest is next, one of my favourite tracks with some great memories, so we hope to bounce back and have a strong result."
Pierre Gasly, 18th
"It really seems we're on the wrong side of some things at the moment, especially luck. I was having a strong race, closely behind Fernando, and we really should have been in the fight with him at the end of the race. Unfortunately, the timing of the Safety Car, just after my pit-stop, meant we fell back outside of the points. And then, while fighting to climb back into the top ten, our race was over through an incident beyond my control when Lance hit me and damaged my suspension. As a team we have a lot of things to work on to keep taking the fight to our rivals. We will stick together as a team, regroup, and go to Budapest with some confidence for a better result."
Otmar Szafnauer, Team Principal
"It's always a bitter feeling when you leave a Grand Prix without scoring points; especially our home race for Enstone at Silverstone. Esteban retired with a hydraulic leak – a frustrating issue which we must resolve. It meant Esteban was not able to show his hand in the race, which is made even more disappointing given how the race played out. Pierre was extremely unfortunate. He made a great start from 10th and was well in the fight for a good result. The Safety Car was ill-timed for him, seconds after his pit-stop, which meant a handful of cars were able to benefit from a free-stop to jump Pierre. He made another good getaway at the Safety Car restart to climb his way towards the points but was twice unfortunate with Stroll's double infringement; the second of which led to Stroll hitting Pierre causing suspension damage and bringing an early end to our race. It's certainly not been our weekend but we must remain confident in our ability to bounce back in Budapest."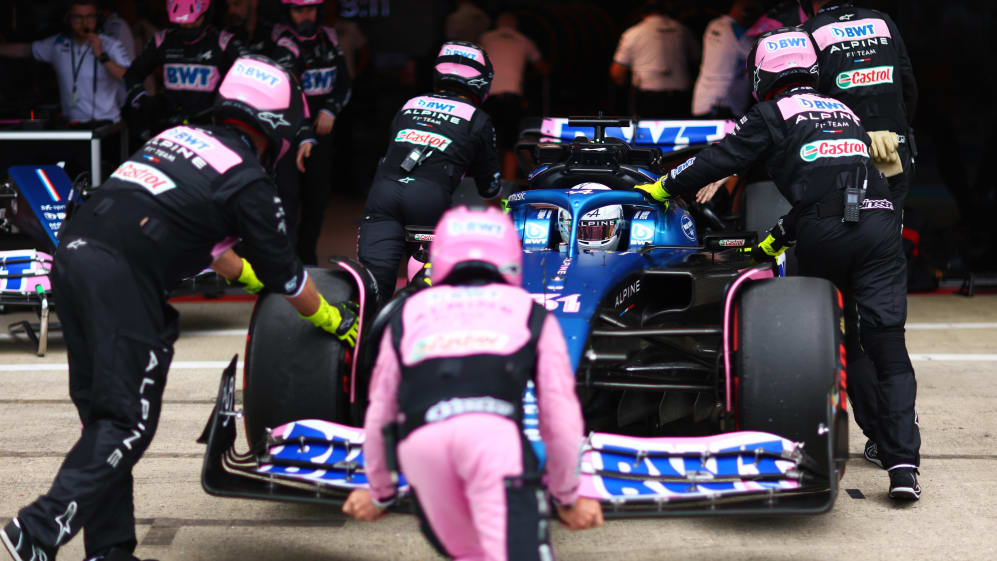 Pirelli
Mario Isola, Motorsport Director
"First of all, well done to the amazing crowd at Silverstone: 480,000 is an impressive record, a sign of the incredible popularity Formula 1 is experiencing right now. From a tyre point of view, this weekend delivered interesting answers. The introduction of the new construction went according to plan and initial analysis of the data is in line with our expectations. The feeling that all three compounds could be used in the race was confirmed this afternoon. Certainly, the considerably cooler temperatures when compared to Friday allowed for the Soft to be pushed harder for longer. But apart from that, the fact that all three compounds were valid choices meant the teams could choose the tyre combination that best suited their cars. Finally, a word about degradation, which was lower than expected for all three compounds, even though this track is one of the toughest on tyres. It meant the teams were able to extend their stints without any significant drop off in performance."