Feature
What To Watch For in the Styrian GP: Elbows out from Verstappen, Russell's chance for Williams points and more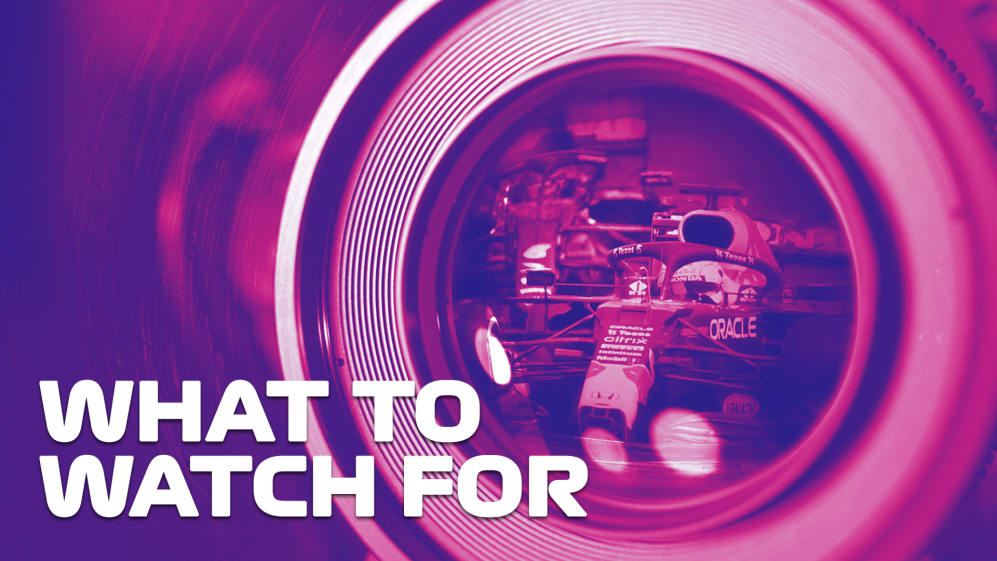 From a potentially explosive fight between the main rivals to a driver looking to repeat last year's heroics, and from a penalised Bottas to potential rain, we pick out five key things to look out for in Sunday's race at the Red Bull Ring…
1. Elbows out at the start between the title rivals
Hamilton needs to be aggressive due to Red Bull's pace
In France, the first corner could have proven crucial to the outcome of the race as Max Verstappen – starting from pole – ran wide when he looked to have retained his lead and dropped behind Lewis Hamilton. In the end, Red Bull had the pace to overcome the Mercedes, and it looks like a similar scenario this weekend.
QUALIFYING: Verstappen fends off Mercedes duo to take Styrian GP pole on Red Bull home soil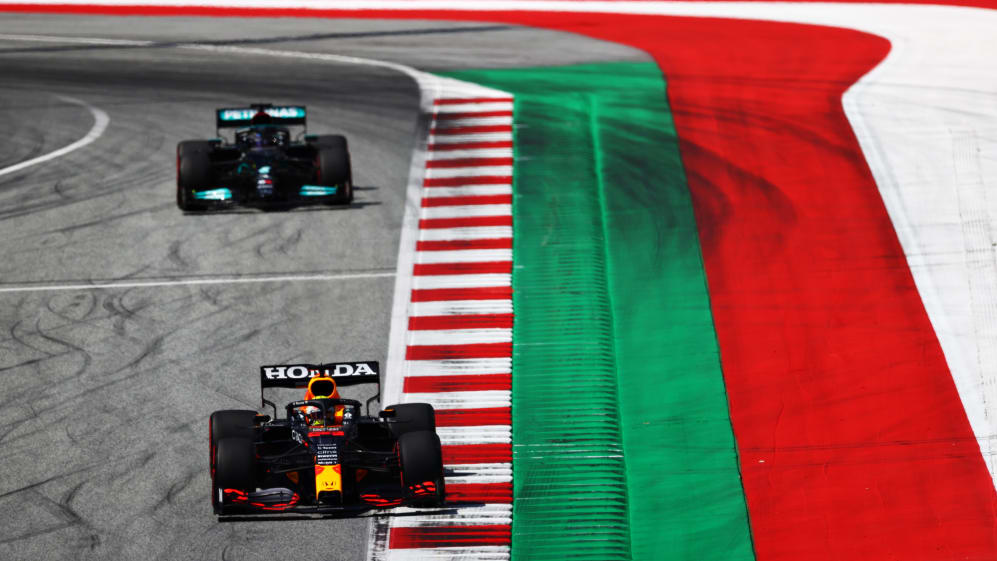 Hamilton estimates Red Bull has an advantage of around 0.25s over the Mercedes cars in race trim, which would be very tough to overcome if he's behind at the end of the first lap, but potentially means he could hold Verstappen off if he gets ahead…
Turn 1 offers an opportunity but so too does the big braking zone at Turn 3, where a powerful slipstream opens up overtaking chances. Hamilton might need to get aggressive on the opening lap to try and find a way past his main title rival.
READ MORE: Hamilton says jumping ahead of traffic queue cost him final shot at pole in Q3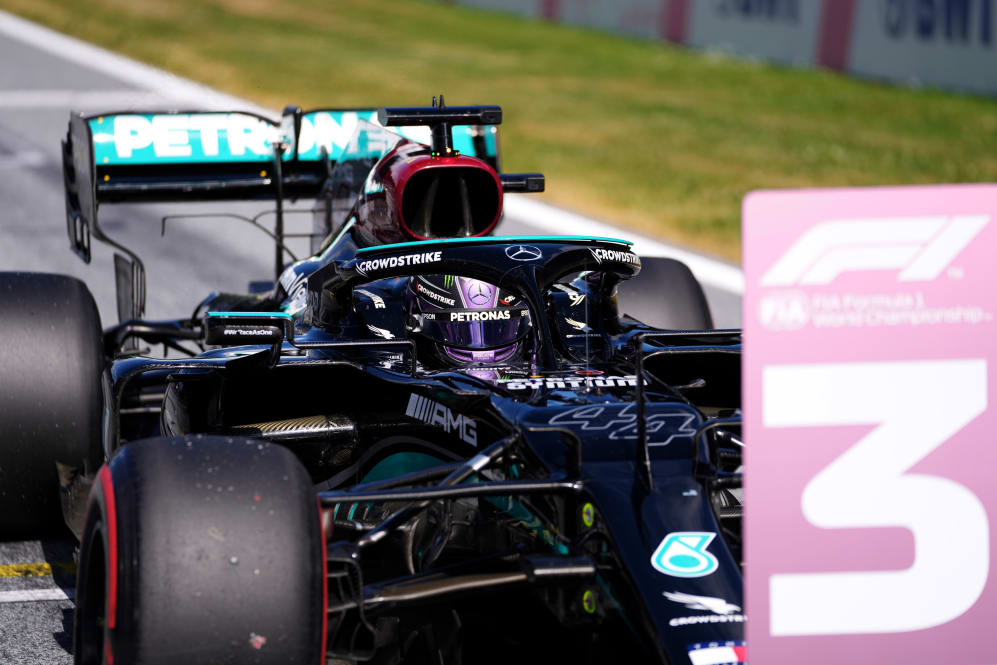 2. Norris chasing another podium
The McLaren driver was a threat at the front in qualifying
A year ago, the delayed F1 season got underway in dramatic fashion at the Red Bull Ring, with Lando Norris setting the fastest lap of the race on the final lap to secure the first podium of his career. He's already stood on the podium on two further occasions this year, and will be eyeing a third after very impressive qualifying display.
READ MORE: Norris shocked by 0.05s gap to Hamilton ahead – but not surprised by McLaren's huge turnaround for qualifying
We didn't see Norris' true pace in FP3 but qualifying saw him in the top three in every session until the very end of Q3, when he set the fourth fastest time and will start form third due to a penalty for Valtteri Bottas.
McLaren's race pace has tended to be more competitive than their qualifying performance, so for Norris to be starting from third he'll hope to be right in the mix on Sunday, even with Bottas and Sergio Perez behind him. Realistically, he might need a bit of help from the Red Bull v Mercedes fight, but then he got that here last year.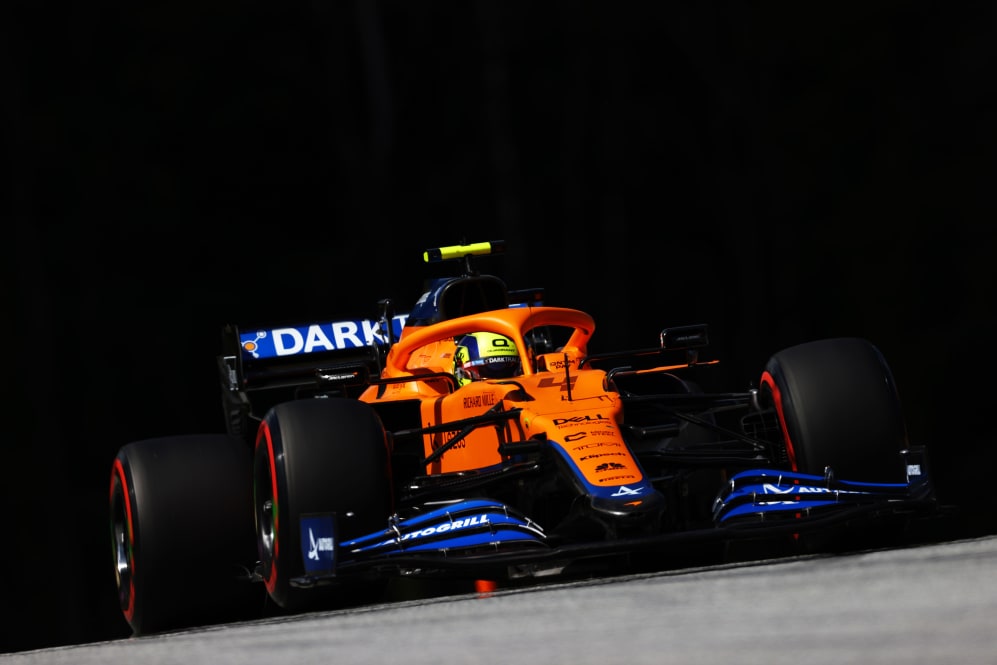 3. Bottas with a point to prove
The Finn got an unusual grid penalty during Friday practice
If Valtteri Bottas didn't have bad luck, he'd have no luck at all. But he doesn't really have anyone else to blame for the spin he suffered during FP2, seeing as it happened in the pit lane…
Bottas and Mercedes were trying a different way of launching from the pit box to try and to address a weakness where they lose time in the pit lane, and that meant Bottas pulled away in second gear but got more wheelspin than expected and slid sideways past the McLaren mechanics.
READ MORE: 'Everyone is trying to screw you over in this sport' – Bottas unhappy with 'harsh' penalty as he drops from P2 to P5 on grid
Fortunately no damage was done, but it's hard to disagree with the stewards that it was dangerous, and so Bottas will start in fifth after receiving a three-place grid penalty for the incident.
With so much talk about his future, the Red Bull Ring was a good chance for Bottas to make a bit of a statement given his pole and win here in the opening round a year ago. It's typical of the timing for the Finn, as he outqualified Hamilton and would have lined up alongside Verstappen on the front row but for the penalty, but he now faces a big ask to repeat that victory.
4. Russell well-placed for his first points
P10 and a free choice of tyres could finally see the Williams duck broken
When Q2 ended, George Russell was told that he was the first car on the grid with a free tyre choice by his engineer and that it was a good position to be in, but the British driver was frustrated to hear he was just 0.008s away from a first Q3 appearance for Williams.
In the end, he didn't get his Q3 appearance, but he did get his top ten start, as Yuki Tsunoda picked up a three-place grid penalty for impeding Valtteri Bottas in the final part of qualifying and was demoted to 11th. That means Russell starts from 10th and has the ability to choose the tyre compound he uses in the first stint, which could prove crucial to his hopes.
Williams have been in a strong position before - with Russell getting close to Q3 on a few occasions now – but it hasn't quite come together. The hopes are a bit higher this weekend though after his excellent race performance in France when he managed the tyres excellently to finish 12th in a race that saw all 20 cars classified.
There's some momentum building at the moment, and right now it looks like the best chance Russell has ever had to score points for Williams.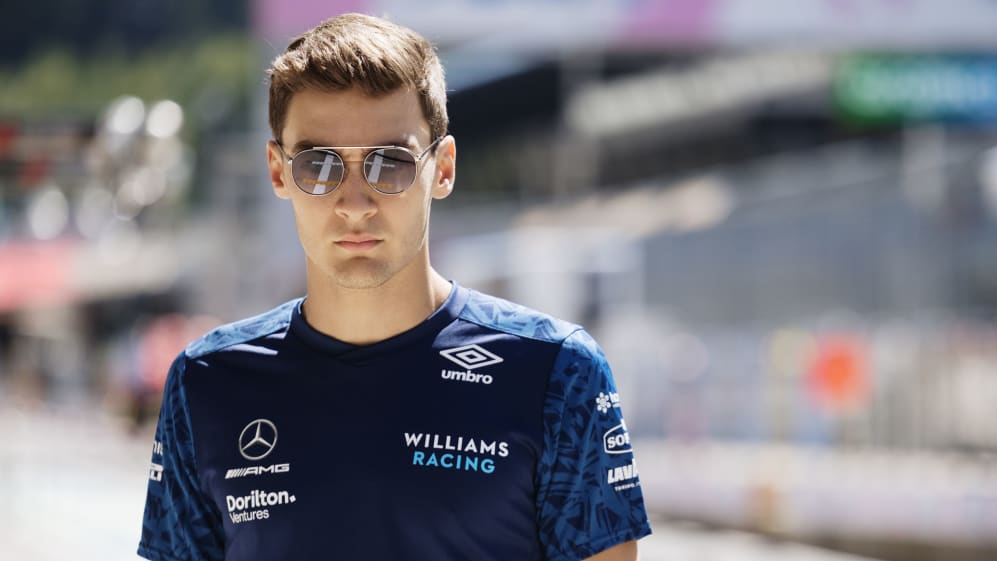 5. RAIN!
There's a real threat of a wet race on Sunday
Now, I know it's risky to put weather forecasts in here too much, and we do have a weather section in the strategy guide that you can read on Sunday morning, but it's definitely worth flagging up the forecast for the race.
READ MORE: Ferrari drivers bullish on Styrian GP race pace, despite falling 'quite far' short of matching rivals McLaren in qualifying
There's been plenty of mixed weather around the Red Bull Ring over the past few days, with a huge thunderstorm hitting the track and surrounding area on Wednesday night. Friday was forecast again and it did come, but only after most of the track action had taken place and so Porsche Supercup had a very wet practice, with the rain continuing into the night.
Thunderstorms kept springing up all around the track throughout Friday, but none hit during an F1 session, and theater were a few on Saturday too. While we've got away with it so far, Sunday looks to be the highest chance of being rain-affected and the way the weather has been behaving in recent days there's no telling if it could be a light shower or a torrential thunderstorm.