Feature
What we learned from Day 1 of pre-season testing in Bahrain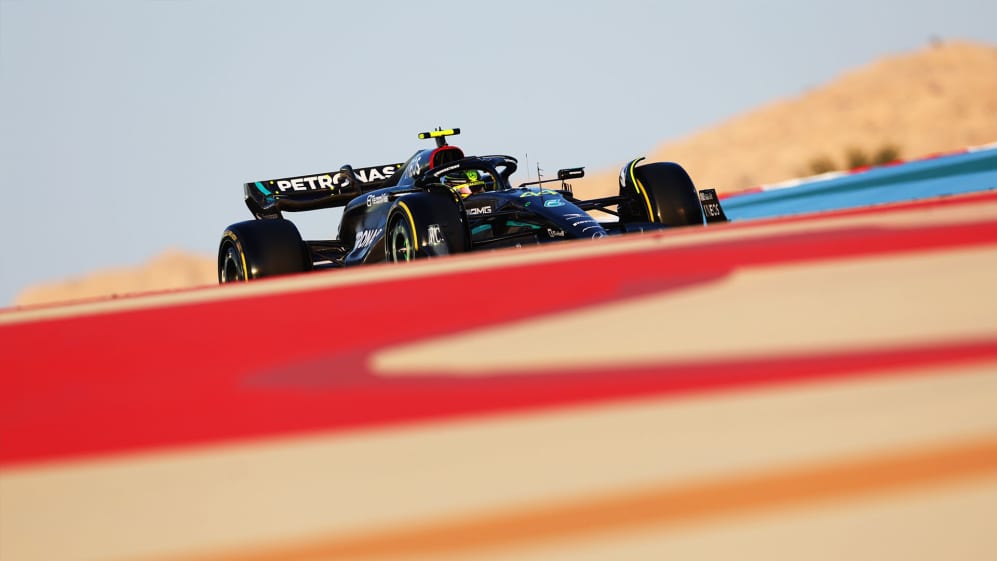 After what has felt like an eternity, the roar of Formula 1 cars reverberated around a track once more as pre-season testing got under way for the 2023 campaign at the familiar Bahrain International Circuit…
Teams ran aero rakes laced with sensors to see if the data they gathered from the wind tunnel and CFD (or computational fluid dynamics) simulations correlated with the performance on track.
READ MORE: Verstappen edges out Alonso on first day of 2023 pre-season testing in Bahrain
Headline lap times matter little in testing, with teams instead focused on clocking up the mileage to stress new parts and assess reliability. It's not until the third and final day on Saturday where they'll chase pure pace…
So, what did we learn after the first day of running?
Early signs suggest Mercedes have cut out bouncing
We often saw Lewis Hamilton or George Russell bouncing down a straight last year, their Mercedes suffering a bad case of "porpoising".
Boss Toto Wolff recently said the bouncing was so bad, it was breaking their engines. And while it didn't break their drivers, it did lead to a lot of discomfort.
GALLERY: Lewis Hamilton's stylist Eric McNeal talks us through the 7-time champ's best outfits from 2022
So, it will perhaps be a relief to all at the Silver Arrows that after the first day of on-track running, it appears they've eradicated the irritating trait with their 2023 car – the W14.
"There's no bouncing, which is good news – apart from that big bump at the end of the straight!" said Wolff. "It's a good starting point."
He added: "We have a very solid base now to work from and try to optimise the car, which we haven't done yet, it's really just padding out, are there any areas that could be real performance hinderance like last year with the bouncing."
This is only day one, of course, and Mercedes haven't started chasing performance. But if they continue to run without bouncing, this is a huge step forward for the eight-time world champions.
Red Bull look ominously strong
Red Bull did a good job of keeping their 2023 challenger under wraps during launch season, the reigning world champions keen to keep prying eyes away until the very last moment.
READ MORE: Verstappen enjoys 'smooth' start to testing as Red Bull tick 'most important' box with RB19
It meant there was a lot of interest outside the Red Bull garage on Thursday morning as they awaited the first view of the RB19, which when it broke cover looked like an evolution rather than a radical update.
They opted to run Max Verstappen for the whole day (the rest of the field split driving duties between their two drivers) and the first half of tomorrow, leaving the final 1.5 days – where teams go in search of performance – to the Dutchman's team mate Sergio Perez.
This suggests a huge amount of confidence from both parties, given most drivers are keen to run the car at the last stage of testing. Verstappen completed more than two Grand Prix distances without any problems on his way to the fastest time of the day.
Chatting to him at the end of Thursday, it was clear from his body language and the way he answered my questions that he is feeling very good with the package he has underneath him.
He looked at one with the car, the Dutchman able to push towards the limits from early in the afternoon session – another sign that Red Bull are looking good at this stage ahead of their title defence.
AS IT HAPPENED: Day 1 of Pre-Season Testing in Bahrain
McLaren stutter on opening day
There was a certain level of anxiety inside McLaren heading to Bahrain, after their last pre-season was rocked by a flurry of brake problems that not only limited their running but more painfully limited their performance chasing development as they tried to cure the affliction during the season.
The early signs were positive, the car running trouble-free during their shakedown in Bahrain earlier this week – and during the morning session, new boy Oscar Piastri quietly went about is business clocking up the laps ahead of his debut season.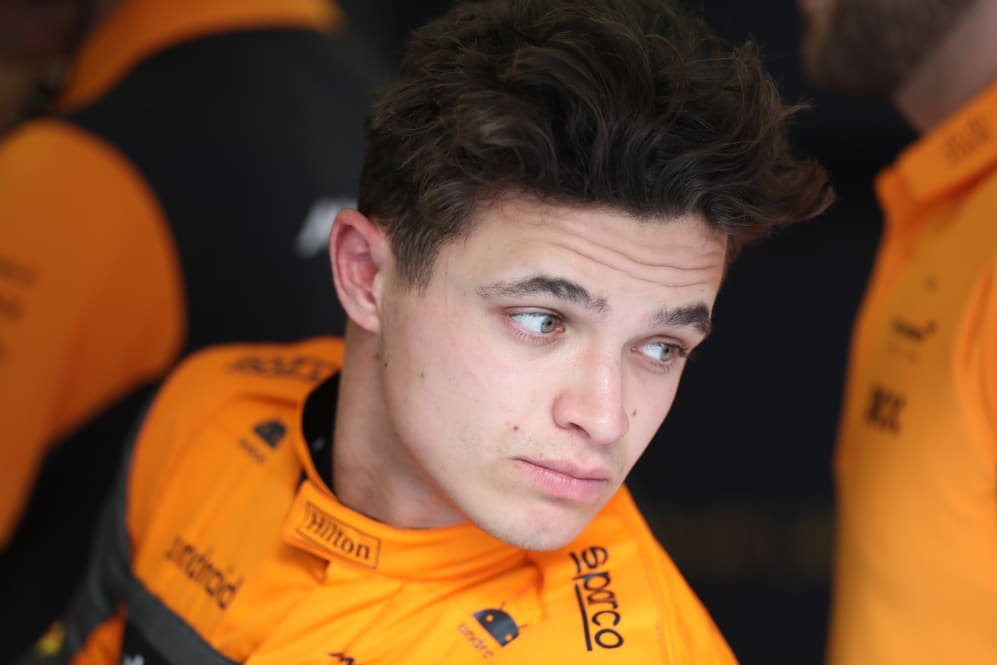 But things went sideways when Lando Norris got his turn in the afternoon, an issue with the wheel brow requiring a lengthy stint in the garage. They found a fix that got the Briton – the only non-Red Bull/Mercedes/Ferrari driver to score a podium last year – out.
However, their tally of 92 laps was the lowest of all, and more than a Grand Prix' distance short of what table-toppers Red Bull managed. It's not the end of the world by any means, but certainly not the way they would have hoped to begin their 2023 testing campaign.
Frustrating start for Aston Martin
It's been a bumpy road to testing for Aston Martin, the Silverstone-based team arriving without one of their race drivers after Lance Stroll injured his wrist in a cycling accident.
READ MORE: Drugovich explains cause of testing stoppage as Aston Martin provide update on Stroll's recovery
Felipe Drugovich – reigning F2 champion and one of Aston Martin's two reserve drivers – stood in for the Canadian, as he shared driving duties with two-time world champion Fernando Alonso.
However, his day got off to a bad start when he ground to a halt courtesy of an electrical issue just 10 minutes after running got under way to bring out the one and only red flag of the day.
The Brazilian managed to get 40 laps and told me he felt like the car like was a "step forward" versus last year's machinery.
Alonso got 60 on the board, but his running was hampered by a stint in the garage while the team repaired floor damage, and the team ended the day ninth of 10 in the mileage charts.
READ MORE: From aero rakes to flow-vis: 5 key terms you need to know for F1 pre-season testing
It remains unclear how the driving duties will be split on day two, with the team still evaluating whether Stroll can return for next week's season-opener in Bahrain. If he can't, it's likely the team will give Drugovich more car time at the test to ready him for what would be his F1 race debut.