1. The renewal of Hamilton vs Vettel
It looks nailed on that one driver this year is going to become a five-time world champion. The key question now is will it be Lewis Hamilton, or will it be Sebastian Vettel? The pair have provided us with some fantastic racing this season in partnership with their respective Finnish team mates Valtteri Bottas and Kimi Raikkonen. Hamilton delivered a one-two punch to win in both Germany and Hungary heading into the summer break, but there's no doubt that the Ferrari looks to be an exceptional package. Expect fireworks and a bitter word or three as the Hamilton vs Vettel – and Mercedes vs Ferrari – battle reignites. It really could go either way...
2. Ricciardo's final races with Red Bull
Daniel Ricciardo had people spitting out their morning coffee when he made the shock announcement that he was going to leave Red Bull to go to Renault at the end of the season. Ricciardo joined the senior Red Bull team in 2014, but the Australian has worn the energy drink firm's colours on his helmets since way back in 2008. It's a huge call, but Ricciardo has been open about drawing inspiration from Lewis Hamilton's move from McLaren to Mercedes in 2013 and wanting to replicate the Briton's success there. Will that happen? Ask us in 2019. For now, though, Ricciardo's got nine Grands Prix left as a Red Bull driver – and he'll be wanting to go out with a bang (and trying to replicate some of the heroics featured below)...
3. Who'll win the race for fourth?
Never have more eyes been trained on who finishes seventh in a race than in 2018. With Mercedes, Ferrari and Red Bull all enjoying a comfortable advantage over the other teams, it's left to those below to duke it out for that valuable fourth-placed finish in the constructors' standings – and the two teams in the box seats are Renault and Haas. The Renault has been the super consistent midfield package for 2018, driven super consistently for the most part by Carlos Sainz and Nico Hulkenberg. Meanwhile, on tracks where the Haas VF-18 has been allowed to have its head – like Austria, for example – it's delivered some alarmingly strong performances. The wind appears to be in the American team's sails at the moment (see Grosjean's late charge in Germany, below), but we're going to enjoy watching this one go down to the wire – with Force India, McLaren, Toro Rosso and even Sauber all doing their best to crash the Renault-Haas party...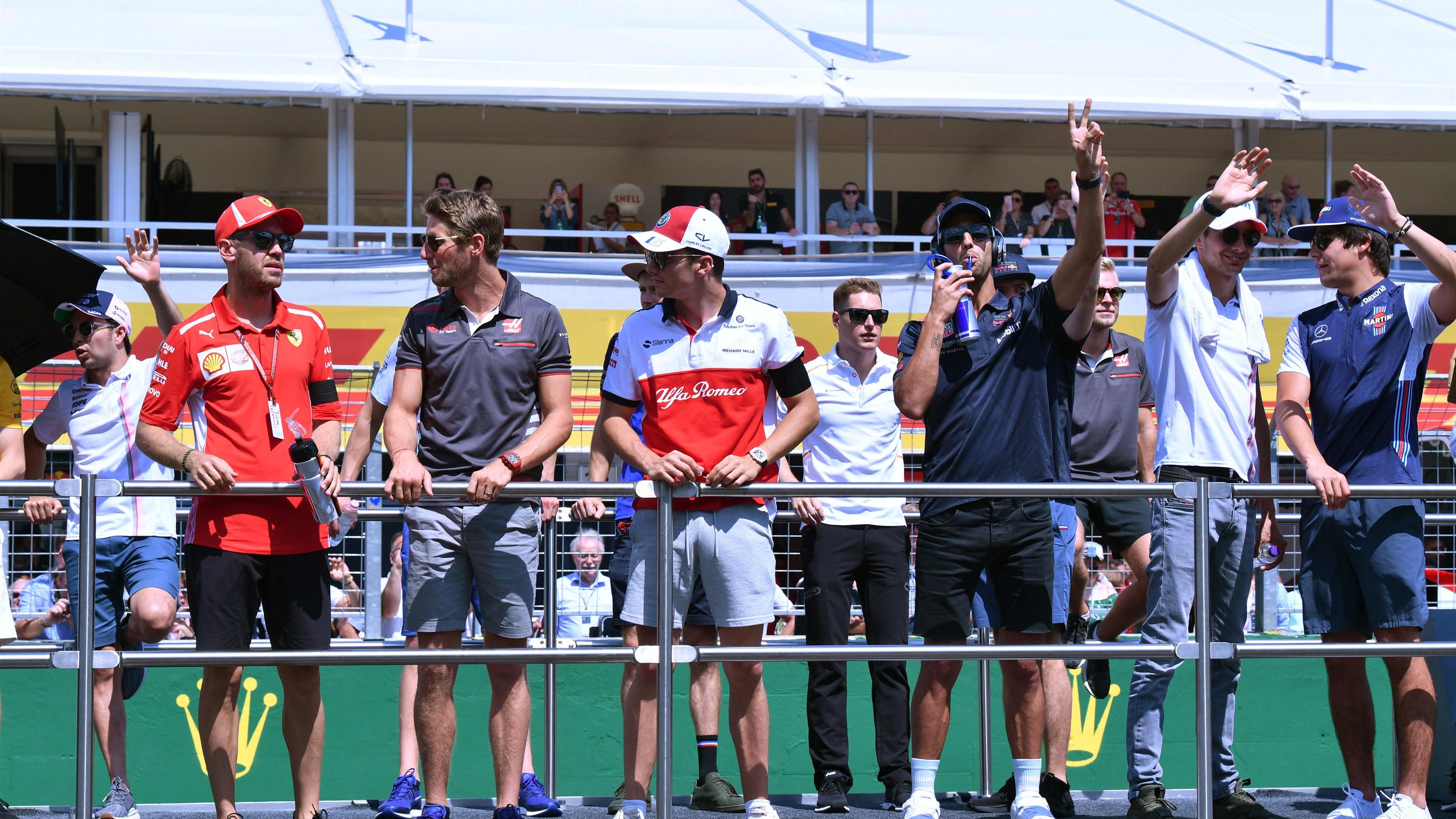 5. Alonso's (possibly) final fling
Has Fernando Alonso reached the end of his F1 road? Perhaps. Earlier in August, Alonso confirmed that he won't be racing in F1 in 2019, but, as with Jenson Button when he 'retired' from F1, Alonso has left the door open for a comeback if McLaren start looking capable of delivering a top six-bothering car. "[McLaren] will come back stronger and better in the future and it could be the right moment for me to be back in the series," is how Alonso worded it, adding: "that would make me really happy."
So what can we expect from the Spaniard as his F1 clock winds down? Well, a bit less of him is the honest answer, with McLaren junior driver Lando Norris set to take Alonso's car out in Free Practice 1 in Belgium, and potentially at more Grand Prix weekends this year (another ingredient to chuck into the driver market mix, we wonder?). But come the nine final Sunday race days this season, you'll all be able to watch Alonso putting his McLaren MCL33 into positions that only a few drivers in F1 history would be capable of putting it in. Now we're all going to miss that, right?