Monza, also known as the Temple of Speed, demands raw power – and plenty of it. Since the start of the V6 era in 2014, the Silver Arrows have been armed with the best engine in the pit lane. For most of that period, no other manufacturers have come close. It's no surprise, then, that the Silver Arrows have won every single race at Monza since then.
But there's a new stallion in town this year. Ferrari's latest edition of the Prancing Horse, aka the SF71H, is one hell of a fighter and it packs a punch. When it comes to low downforce, the red machine has looked unbeatable. Canada – Sebastian Vettel won. Belgium – Vettel won. Italy – will Vettel make it three?
The German is certainly hoping so. He has won three times at Monza, once for Toro Rosso, twice for Red Bull, never for Ferrari. "The story about Monza is that it is in the heart of Italy, where the Tifosi are," he said. "The last podiums I had, in the right colour, were already quite amazing. It's definitely something I want to achieve, to win here with Ferrari. Others have done it before me and I want to join them."
Momentum has swung back and forth this year, but in terms of pure pace, Ferrari have had the leading package since the British Grand Prix in July – they simply haven't made the best of it. Belgium was an example where they got everything right. Vettel's pass on Hamilton for the lead was easy, such was his advantage. Hamilton said he "drove past me like I wasn't even there".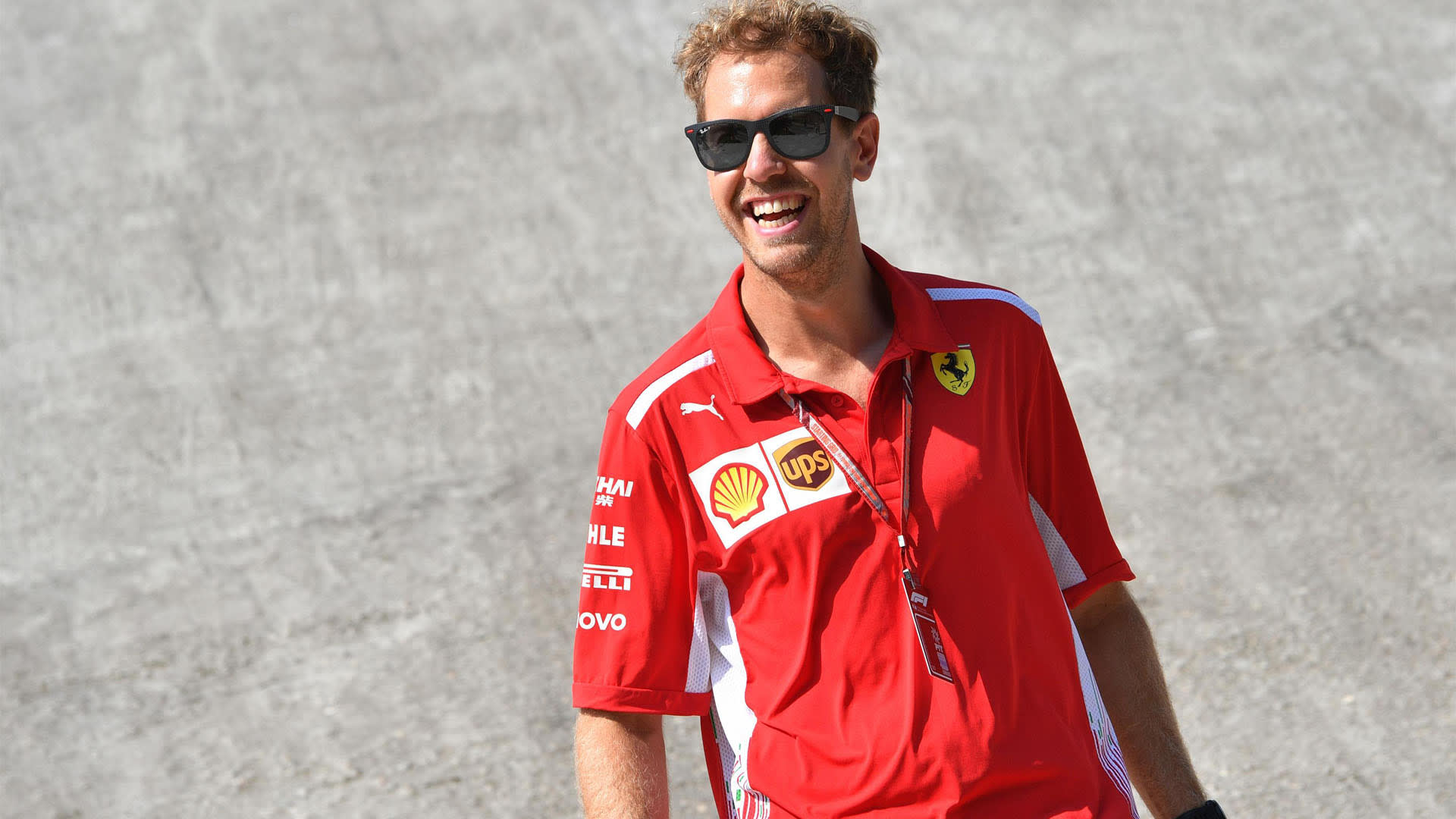 A large chunk of that was down to power, if not all of it. Both Hamilton and Mercedes chief Toto Wolff admitted Ferrari now have the advantage, which is the first time this has been the case since the start of the V6 era. But there were other factors. Mercedes struggled with traction at Spa, which in turn meant the rear tyres were under threat of overheating. The Silver Arrows opted to run a smidge more downforce to counter, but that gave Ferrari more of an edge on the Kemmel Straight, particularly as they had better traction out of Turn 1.
Vettel was keen not to link their Spa performance to Monza. "It was less dominant than what you might think," he said. "We did well, it's good to see we are able to improve our car. We had some bits and a new engine. Monza in many ways is a bit similar to Spa, but then again if you look at track, and the actual corners and not just the straights it's a bit different. "
It's that which will give Mercedes hope. There are long straights, but aside from the Turn 1 chicane, the other corners are quicker – and thus suit Mercedes more. It might explain why Wolff said he was "very curious" to see how Mercedes go at Monza, given last year "we were very much in control of the whole weekend and Ferrari had their worst weekend of the season performance-wise." For context, Vettel finished third, 36s down on race winner Hamilton.
But this year, Ferrari have the momentum and there's an air of positivity wafting around the corridors of Maranello. That's what happens when you build the best car in the field. And that is the result of years of hard work. "2016 was a key year for us," said Vettel. "It was not great in terms of performance. We finished second in 2015. Naturally you want to be closer. We were not and we lost a place, but in terms of setting up ourselves for the future 2016 was more important year so far since I was with team. In 2017 we had a rule change that helped us to use the restructuring that has been going on.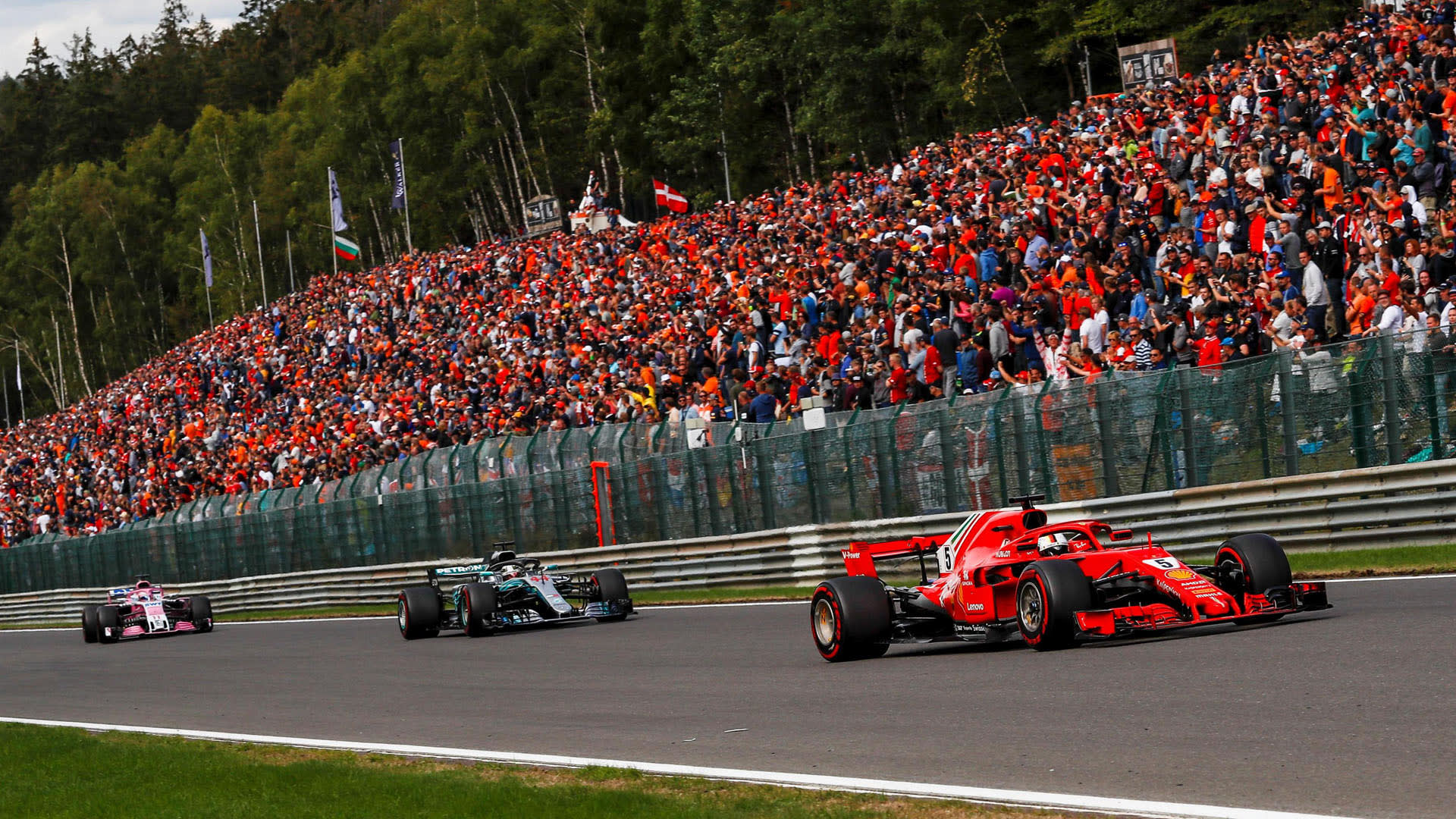 "Since then we have been able to improve on all fronts, whether it is the car, development through the season to keep the pace up, or engine power and components. Things are going in the right direction.
"The opponent we had years ago was very strong, still is very strong, but it's good to see we are getting stronger, and in some areas caught up, and in some areas maybe even have an edge. In the end, that's where we want to be, and even beyond that.
"That's our ambition – to be up there, to be at least level so that we can fight for it, and to keep that level throughout the year and if there is a gap, to increase that gap. Things are looking the right way. Saying that we have a lot of things we can improve, potential that can be unleashed, a lot of processes that can be improved. We need improve on those and go step by step."
That potential that is still to be unleashed will send out an ominous message to their rivals. Success breeds confidence, but it can also create pressure. Vettel, team mate Kimi Raikkonen and the rest of the boys and girls in red, though, are showing no signs of buckling, perhaps in a way they have done in the past. That says something about the strength of the package they have.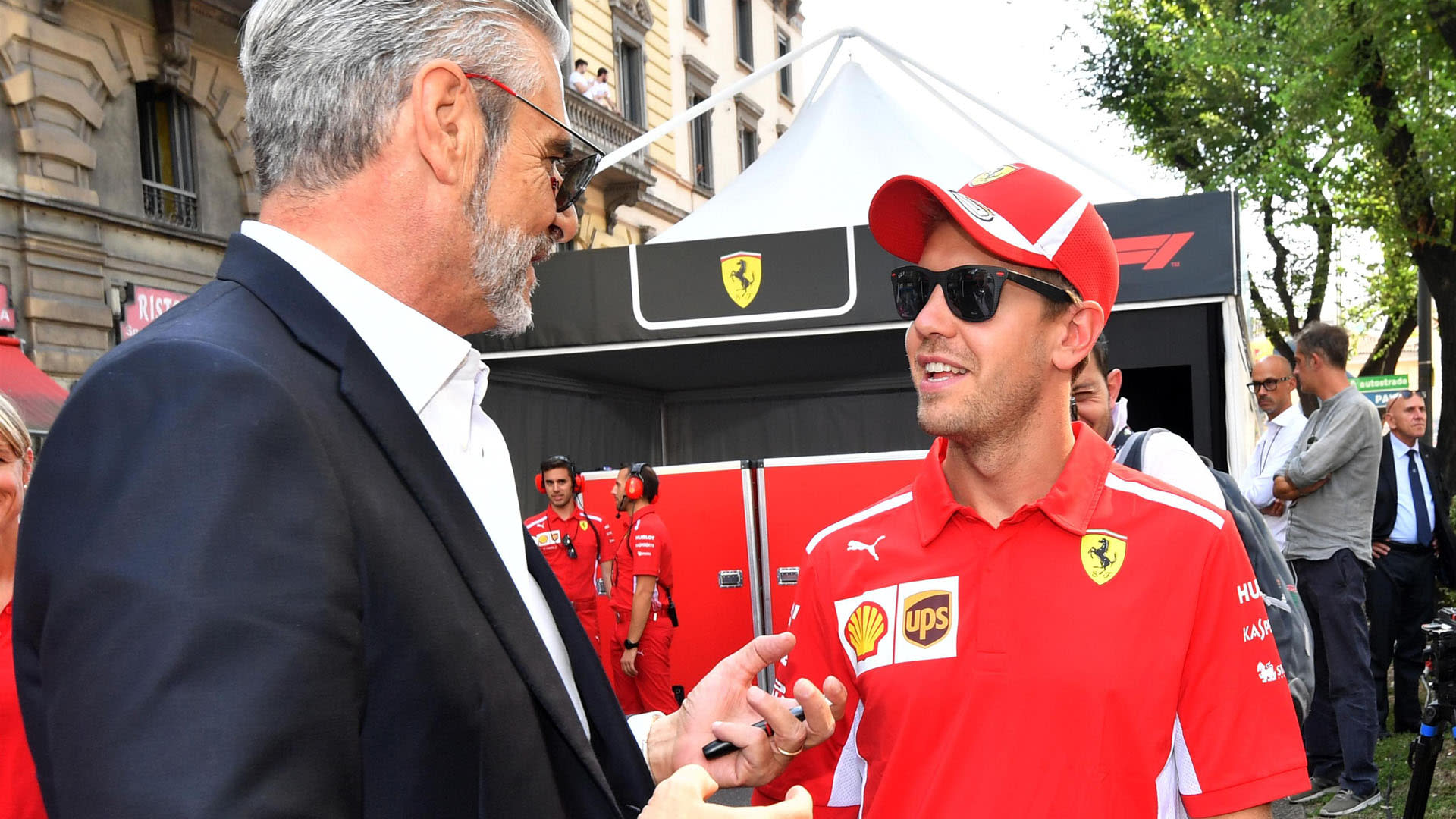 "We know our car best, we have a lot of people onboard telling us how good our car is at which point of the track and at which point of the year," said Vettel. "We knows what is going on. We know we have a great car. We have a car that seems to have worked on more or less ever track - some better, some worse. We are aware we have a good package but we cannot rest on that. We have to make it happen, Kimi and myself in the car, all the engineering crew at the track, everyone back at Maranello, to try and put everything together.
"I don't think you can compare it to the position other people have been in the past. It doesn't matter. I'm keen not to compare. We are looking forward and we want to do our thing. It's a great feeling when you step inside the car and you know you can fight for the podium and the win. That's what you want as a driver. For the rest it's healthy not to overthink. "
Ferrari still have work to do. They trail Mercedes in the constructors' championship by 15 points, while Vettel is 17 adrift of Hamilton the drivers' standings. But they are in the ascendancy. Their goal now, as their chief Maurizio Arrivabene puts it, is to "put pressure on Mercedes, who are not used to it". He added: "We are used to it. The speech made to the team is simple: let's keep them under pressure." 
The first step to doing that is winning in their own backyard for the first time in eight years. Repeat that feat in Singapore on a circuit where Ferrari will likely have the advantage, too, and that will be the first time since 2008 that Ferrari have won three races on the bounce. Incidentally, they won their last constructors' championship that year. The pressure will then firmly be on Mercedes but Ferrari will still have to hold their nerve. What a scintillating prospect we have in store.