Red Bull RB13 - rear wing and barge boards
Red Bull used less downforce than anyone in Baku and it paid off with victory for Daniel Ricciardo. The team introduced this extremely shallow rear wing in Friday practice and, obviously happy with the results, retained it for qualifying and the race.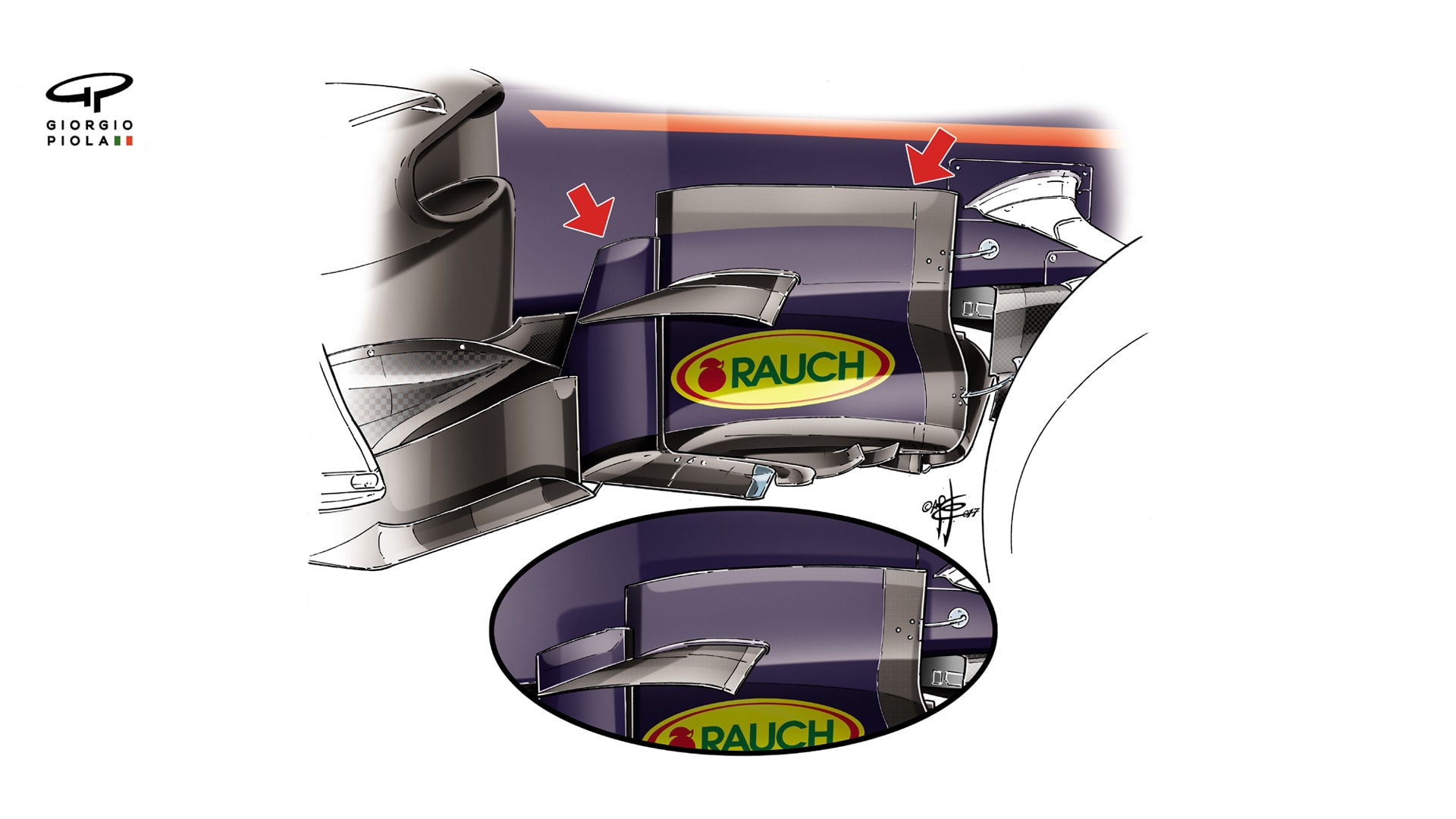 For Baku Red Bull kept the same barge boards they introduced at the previous round in Canada, taller in their main section (right arrow) and with a modified second section (left arrow), again taller and with a revised shape. Inset is the previous configuration.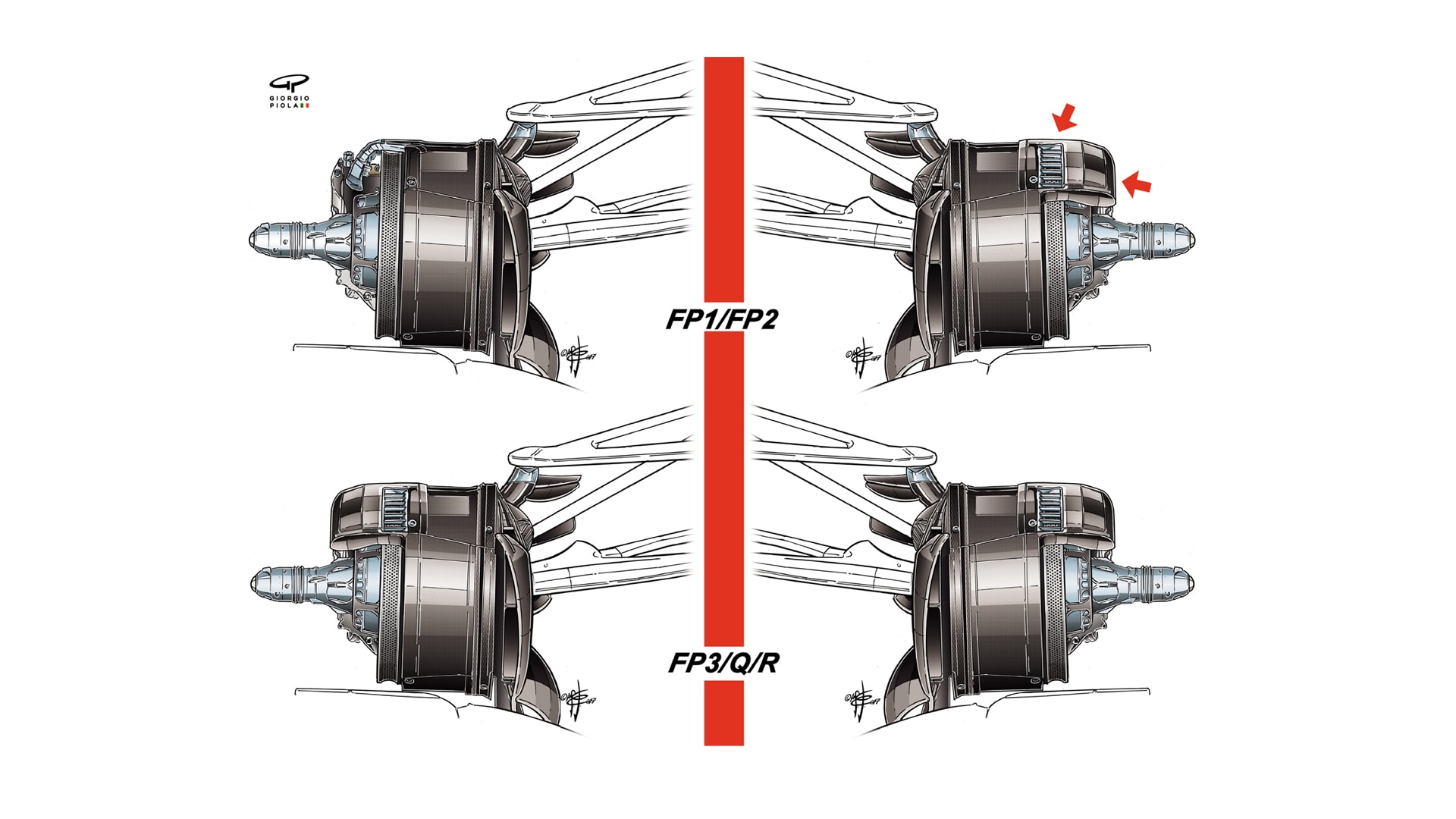 Mercedes F1 W08 - asymmetric brake cooling

For Friday's two practice sessions Mercedes experimented with an asymmetric brake set-up, running greater cooling capacity on one side of the car than the other (red arrows). However, to help speed up getting heat into the front tyres, the team reverted to a normal, symmetric layout for final practice, qualifying and the race.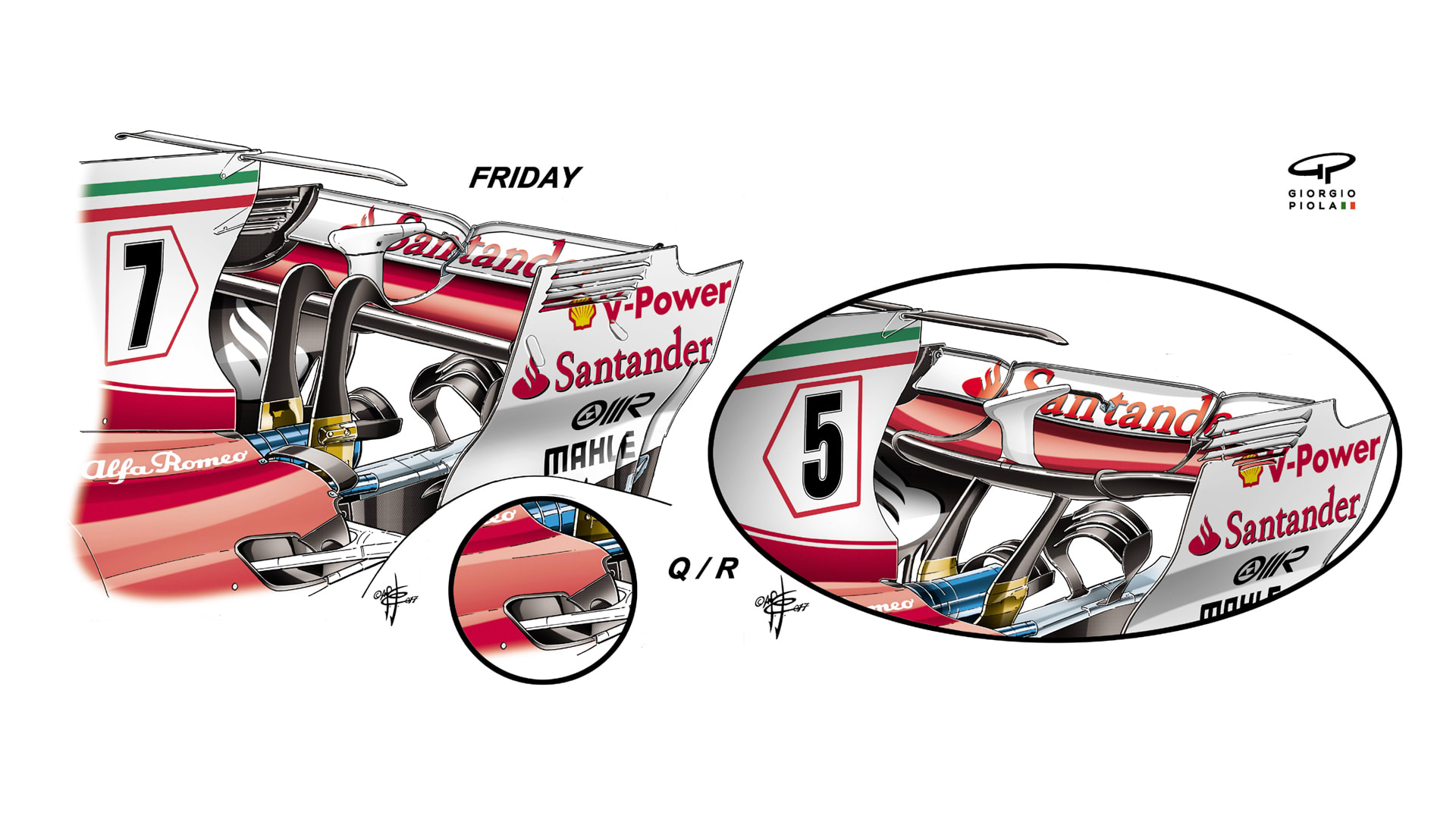 Ferrari SF70H - rear wing configurations

Ferrari started off the Azerbaijan weekend with the rear wing seen on the left below, with a straight main plane and two, tall central supports attached to its upper surface. However, for qualifying and the race they came back to the Canada configuration shown on the right, with a spoon-shaped main plain and shorter supports connected to its underside.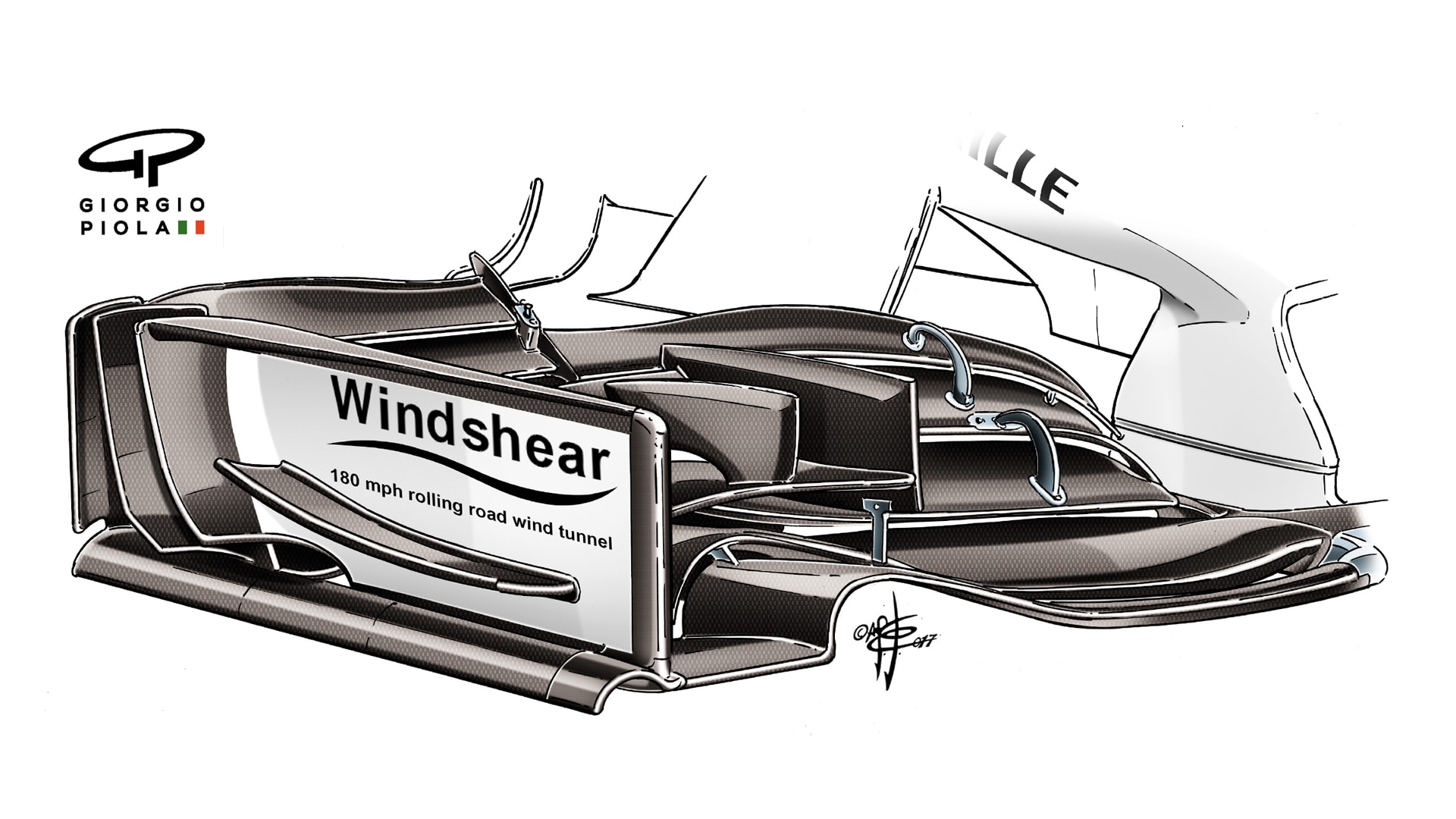 Haas VF-17 - front wing tweaks

Friday practice at Haas saw Romain Grosjean experimenting with this front wing, notable for the three vertical elements at the rear of its endplate. It's a solution similar to that introduced by Mercedes in Russia last year, but not copied by another team before.