Feature
10 things to watch for in Week 2 of 2020 pre-season testing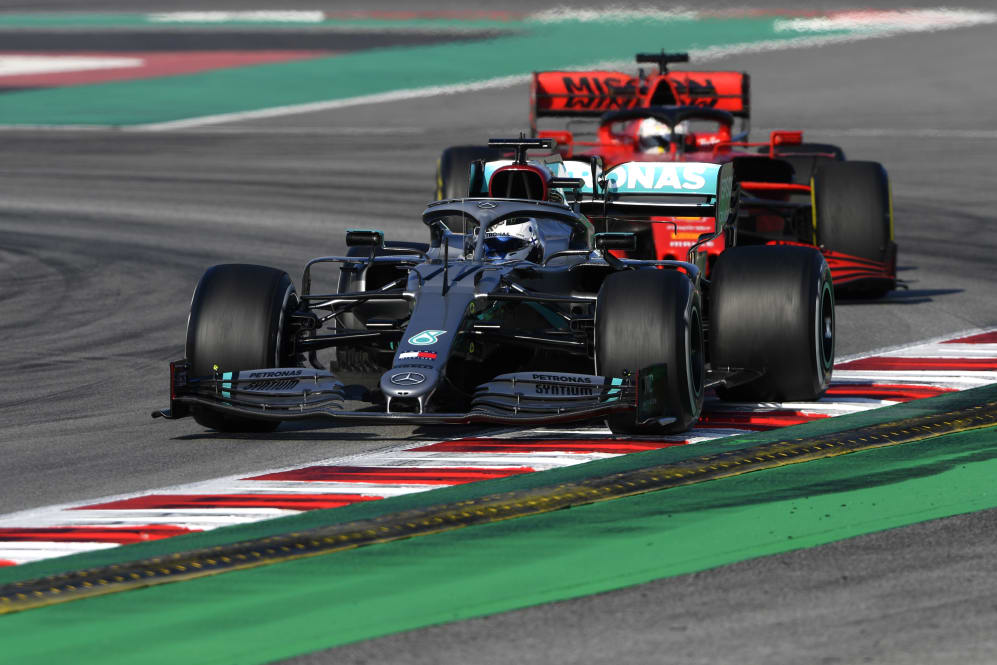 The 2020 F1 season proper is nearly upon us. The first race in Melbourne is now just a few weeks away, but before the cars take to the Albert Park track, they will be back in action at the Circuit de Barcelona-Catalunya this week for three more days of pre-season testing. Here's what you should look out for when the new challengers roll out of the garage again on Wednesday morning.
WATCH: Pre-season testing on F1 TV Pro
1. Ferrari: time to panic – or playing it cool?
Are the Prancing Horse at a canter or a gallop? Just 354 laps completed in the first test compared to Mercedes' 494 and Red Bull's 471, and lap times that were nearer the bottom of the timesheets than the top, had Scuderia fans worried. Sebastian Vettel also suffered an engine failure on Day 3, and his illness on Day 1 didn't help matters as the team had to rejig their schedule and put Charles Leclerc in the car first.
READ MORE: Our rivals are faster than us, admits Ferrari boss Binotto
So is this a major red flag or are the Italian team just working their way through their testing programme without worrying about the lap times? Whichever it is, expect to see the red cars posting some much quicker times this week. It currently seems unlikely that they will end pre-season as the form team like last year, but make no mistake: there's more pace in the SF1000 than it's shown so far.
2. Will Red Bull show their true pace?
Mercedes may have topped the timesheets and the lap charts last week, but Red Bull put in a lot of hard graft to keep tabs on their rivals. With the rules stable and Max Verstappen vying not only to become the youngest world champion ever but also interrupt Lewis Hamilton's bid to become a seven-time champ, this year is a prime opportunity for Red Bull to secure a first title since 2013.
Indications from the team were that they were quietly happy with their running in week 1, even if they didn't set any headline-grabbing lap times. So will we see Verstappen and Albon stretch the legs of the RB16 in week 2? Or will they keep us guessing until we get to Melbourne?
READ MORE: 10 things we learned from the opening F1 pre-season test
3. Damage control at Haas
Haas's first three days of testing were somewhat more dramatic than most of the other teams, though not perhaps in the way boss Guenther Steiner would have wanted. Both his drivers ended up in the barriers at Barcelona last week, Romain Grosjean knocking lumps out of his rear wing on Thursday, while a puncture triggered a crash for Kevin Magnussen on Friday that forced the team to miss the rest of the day's running – not ideal as they ended up completing just 316 laps, the fewest of all the teams.
Their pace wasn't anything to write home about either, but they may well have been running high fuel loads in week 1, and the view inside the team is that the 2020 car is a fundamentally better machine than its unpredictable predecessor. We should find out this week if they are right.
4. Can Williams get back among the midfield?
It's no secret that 2019 was a shocking season for Williams: the car was late, missing the first two days of testing, and when it did finally arrive at the track, it was horribly slow.
This year the team were determined to be first out of the blocks on day 1 of the first test, a feat they duly achieved when George Russell pulled the FW43 on to the track at 9am sharp on Wednesday morning.
A morale-boosting start, then, but was it little more than that? Or will the nine-time constructors' champions have the pace to haul themselves back into the midfield in 2020? By the end of this week we might just know the answer.
READ MORE: Williams – 2020 marks a 'fresh start' for the team
5. Times tumbling
Last week was like a poker game for many of the teams: few of them willing to show their hand in terms of their genuine pace and seemingly more concerned about methodically running their testing programmes than blitzing the opposition with super quick lap times.
But if the first week of testing is all about understanding the fundamentals of your car and completing reliability checks, the second week should see the teams start to push a little more as they find out what their new cars are really capable of. We could see qualifying runs, low fuel tests, and the power units turned all the way up. Haas and Ferrari in particular were suspisciously slow on the straights in Test 1, so Valtteri Bottas's current benchmark of 1m 15.732s could well be toppled as we get towards Friday. Of course, it could well be a Mercedes that does it…
6. Can Racing Point really push the top three?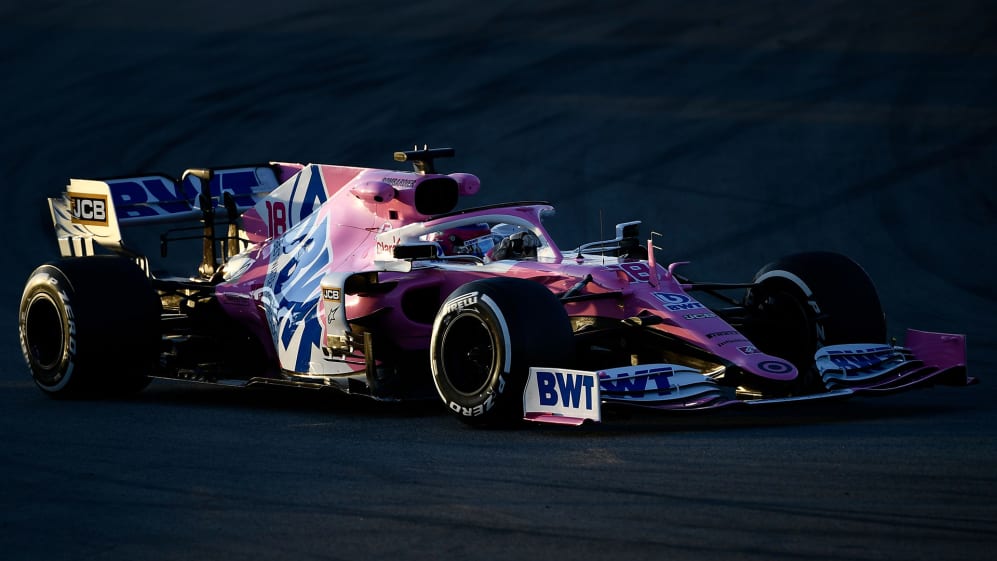 You don't have to have 20/20 vision to see the similarities between Racing Point's 2020 challenger and Mercedes' W10. The team admitted that they had taken cues from the Silvers Arrows' 2019 championship winner after deciding on a philosophy change for the last year of the current regulations.
Unsurprisingly, going the same way as last year's title-winning car looked like a smart strategy after some impressive running at last week's test, with whispers in the paddock that not only could Racing Point be gunning for fourth in the championship this season, but that they might even push the top three. This week should give us some more clues as to how quick the RP20 really is.
READ MORE: We 'absolutely' designed it ourselves – Racing Point defend RP20 after Mercedes comparisons
7. Can Renault keep up their impressive early form?
Renault were a difficult team to read at the first test. They had kept their new car completely under wraps – even at their launch – so the first time it pulled out of the garage last Wednesday was the first we had seen of it.
Things then seemed a little stop-start as they spent more time in the garage than any other team, before popping in the second fastest time of the week, just a second behind Mercedes.
So is the new R.S.20 a marked improvement on last year's disappointing car from the French squad? Or was their quick time something of a low-fuel glory run? Again, the picture should become clearer over the next few days.
8. The battle for the midfield hotting up
Renault. Alfa Romeo. McLaren. Racing Point. Four teams, all with one goal: to finish 'best of the rest' in fourth behind the big three constructors this season.
McLaren triumphed last year, but can they beat their engine suppliers Renault for two years on the bounce, or will the factory team's works resources begin to tell?
As mentioned already, Racing Point look good, but then so do Alfa Romeo, who finished top of the timesheets on Day 2 last week thanks to a quick run from Kimi Raikkonen. And AlphaTauri and Haas will both be hoping they can get amongst this fight as well.
We may not know who will win this season-long battle by the end of this week, but we will have a much clearer idea of how the pecking order looks before the racing action kicks off in Australia.
9. DAS – and other toys
DAS was the acronym everyone was talking about in Week 1 as Mercedes showed off their fancy new 'Dual Axis Steering' system to the world on Thursday, to the astonishment of fans, journalists and rival teams.
The question now is: do Mercedes have anything else up their sleeve that they haven't shown off yet? Or does one of the other teams in the pit lane (Red Bull, we're looking at you) have something clever that has yet to break cover? We'll soon find out...
READ MORE: DAS explained – What we know so far about Mercedes' trick new steering system
10. Lots of laps
The first test last week was notable for the sheer amount of running the teams managed to get through as they pounded round the circuit time and again, notching up an incredible total of 3,940 laps over the three days. Mechanical stoppages out on track were rare and most of the cars seemed astonishingly reliable straight out of the box.
The teams will likely start to push the cars harder this week, so failures may creep up as they find the limits of new parts, but you can still expect them to get through another mammoth lap count as they try to learn everything they can about their cars before they have to pack them away again until the first practice session in Australia in a few weeks.
WATCH: Jolyon Palmer insight – What does a driver actually do at testing?