Feature
5 surprises, tech trends and brave calls from the 2023 F1 launch season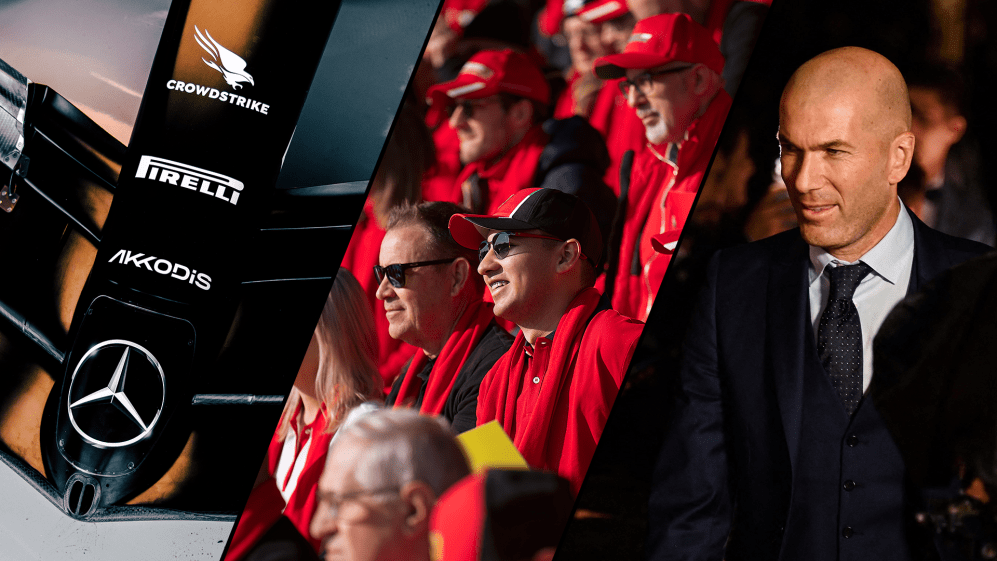 F1 launch season has come and gone in a flash, with all 10 teams showing off their new challengers – or at least liveries – for the campaign ahead. After a variety of reveals, we look back at some of the standout moments from the last fortnight.
Mercedes go back to black
Mercedes caught the F1 world by surprise when they pulled the covers off their W14, which heralded the return of a black livery – as used in 2020 and 2021 – after the team spent 2022 in their more traditional silver colour scheme.
READ MORE: Hamilton reports 'useful findings' after Mercedes W14 hits the track at Silverstone
Toto Wolff was quick to explain his squad's move, pointing out that large portions of the black are actually exposed carbon fibre, with Mercedes – like many teams up and down the grid – doing all they can to "squeeze out every single gram" of weight.
At the same time, with Mercedes initially switching from silver to black in 2020 to promote diversity and equality causes, Wolff admitted that the colour "became part of our DNA" and they are "pleased to return to it".
Sleek sidepods all the rage
Red Bull's sophisticated sidepod concept for 2022's rules reset prompted plenty of chatter in the F1 paddock and, after the team ultimately stormed to both the drivers' and constructors' world titles, a host of rivals appear to have shifted towards their sculpted approach.
Indeed, from the 2023 car launch and shakedown images released so far, it is clear that several teams have been working hard to re-arrange their radiator packaging, placing more around the shoulder area of the sidepods and, in turn, freeing up space at the front.
TECH ANALYSIS: Williams continue Red Bull-like trend with FW45 design
Mercedes, though, have stuck to their guns with the 'zero sidepod' approach – at least initially. Wolff said at the W14's launch that he "loves the fact we are bold", but conceded they are also "looking at solutions" for future update packages.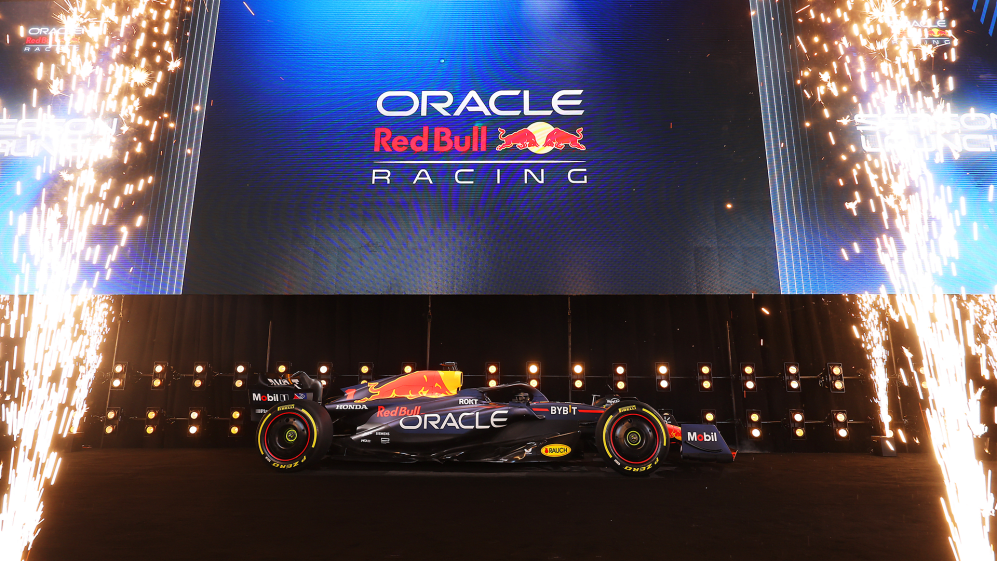 Ferrari stage a live shakedown
F1 teams are usually keen to avoid sharing too much during car launches, but Ferrari went all-out with their 2023 reveal at Maranello, which involved a raucous presentation overlooked by a grandstand full of fans being capped off by a surprise shakedown.
Carlos Sainz felt the team were "brave" to include a live outing at the adjacent Fiorano track as part of the presentation, but praised his team for taking the risk and putting on a special show for the tifosi present and the millions watching around the world.
READ MORE: Leclerc enjoys 'special' maiden run in Ferrari SF-23 at Fiorano as he targets title glory in 2023
An amusing coin toss overseen by new team boss Frederic Vasseur resulted in Charles Leclerc being given the chance to debut the SF-23, but Sainz hopped in afterwards for a "perfect" experience – Ferrari's gamble of sorts well and truly paying off.
Alpine make a special new signing
In addition to showing off a new car and a revised driver line-up at their 2023 launch, Alpine created some extra excitement by presenting international football star Zinedine Zidane – highly decorated as both a player and a manager – in a new ambassadorial role.
A passionate fan of racing, Zidane will become the brand ambassador and sponsor of Alpine's equal opportunities programmes – Rac(H)er and the Concours Excellence Mecanique – to promote diversity in sport and the automotive industry.
READ MORE: Football legend Zinedine Zidane to champion equal opportunities in new Alpine ambassador role
"I think it's important to tell children that, wherever they come from, they can one day become the champions of tomorrow in whatever walk of life they choose, and that they should always believe in their dreams," said Zidane, adding that Alpine are "here to help make that possible".
Ford announce their return to F1
During Red Bull's spectacular New York launch event, another layer was added to proceedings when Ford stepped in to announce an F1 comeback – the two parties teaming up to work on a new power unit for the sport's next engine era.
Ford and Red Bull Powertrains – the Milton Keynes team's dedicated engine division – are set to develop a next-gen power unit that both Red Bull Racing and the sister AlphaTauri outfit will use from 2026 until at least 2030.
GREATEST HITS: Ford's best moments in F1 as they get set for a comeback with Red Bull
A giant of the motorsport world and the automotive industry, Ford have powered 10 constructors' championships and 13 drivers' championships over the years – from Lotus and Graham Hill in 1968 to Benetton driver Michael Schumacher in 1994.