Feature
6 Winners and 5 Losers from the Abu Dhabi Grand Prix – Who finished the season in style?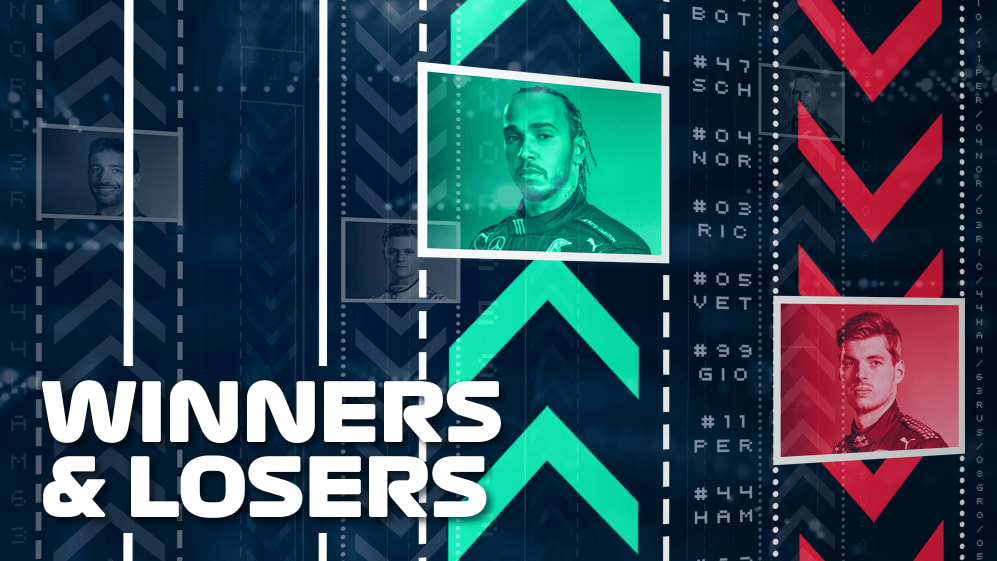 After 22 races, in one of F1's most dramatic seasons, it all came down to the final lap of the final race of the season, with Max Verstappen passing Lewis Hamilton to secure victory and with it, his first F1 world title. We've picked out six winners and five losers from Yas Marina...
Winner: Max Verstappen
For much of the Abu Dhabi Grand Prix, Verstappen looked like he was going to come up short. But when a late Safety Car gave him the chance to pit for fresh soft tyres, with title rival Hamilton left with little choice but to stay out on old hards rather than give up the lead, the Red Bull driver had his chance – and he snatched it.
The 24-year-old became the Netherlands' first world champion, and F1's first non-Mercedes title winner in the hybrid turbo era (which began in 2014). He also gave Honda a stunning parting gift, their first championship since Ayrton Senna won in 1991.
READ MORE: Fearless and magnificent – Why F1's newest champion Verstappen has shown his true colours in 2021
It was only the third time in his entire career that Verstappen took a hat-trick (win, pole and fastest lap), while an 18th podium – all of which were first or second places – breaks the record for the most podium finishes in a single season. This has been a stunning performance from a deserved world champion.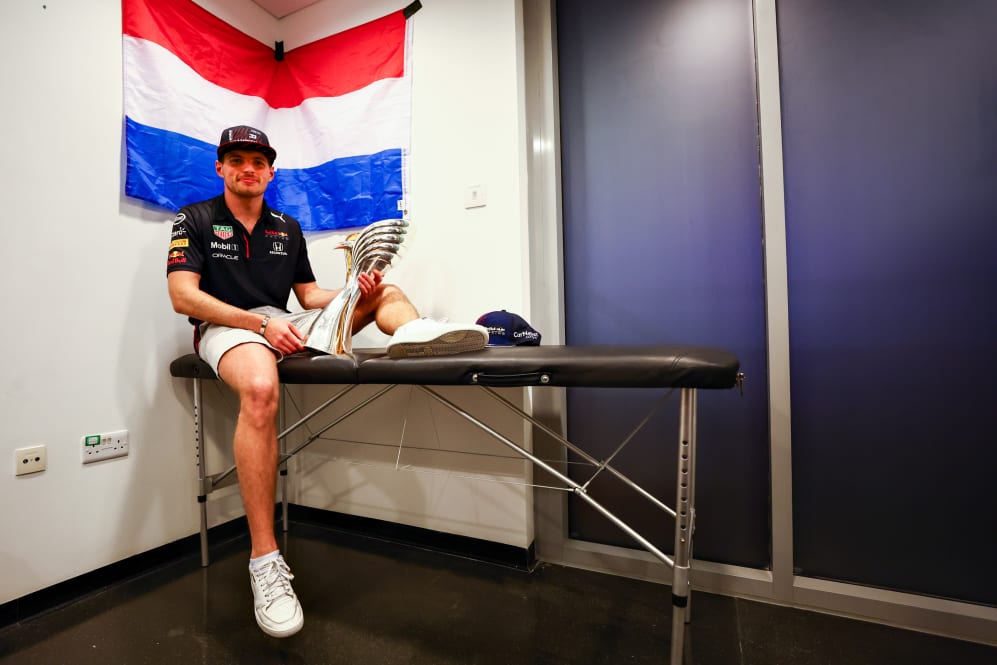 Loser: Lewis Hamilton
Hamilton commanded the Abu Dhabi Grand Prix, having taken the lead from Verstappen at the start and then retained it after the stewards opted not to investigate when he ran off in defending from the Dutchman at Turn 6 on the opening lap.
The seven-time world champion was in the lead for 51 of the 58 racing laps, and was set to take a fourth successive victory – and an eighth world title – when a Safety Car with five laps to go threw Verstappen a lifeline.
READ MORE: Verstappen praises 'amazing driver' Hamilton after winning title showdown against 7-time champion
There was nothing he could do to defend from the Dutchman who was on significantly fresher tyres and in the blink of an eye, the title slipped through his fingers. It was a cruel end to what had up until that point been a remarkable championship fightback.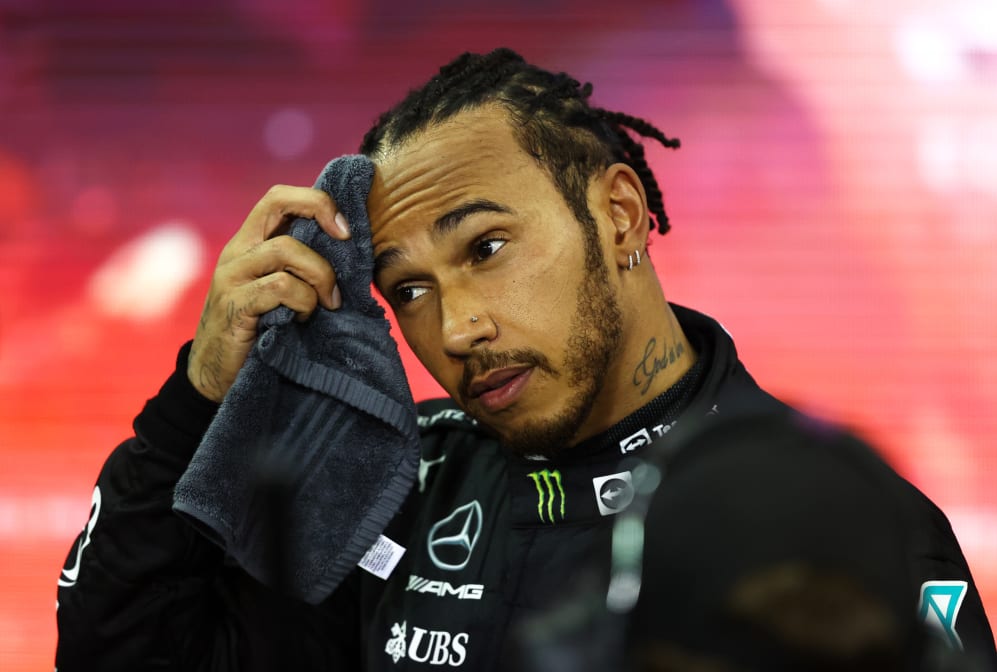 Winners: Mercedes
Amidst the drama in the drivers' championship, it was almost lost that Mercedes had clinched a record eighth successive constructors' title, with Valtteri Bottas securing sixth position in his final race for the team.
The constructors' title is the one that means the most to the teams themselves, so when the dust settles – and the pain of Hamilton losing the title subsides – they can reflect on a job well done in 2021, where the team overcame a Red Bull that was significantly faster for much of the season.
READ MORE: Hamilton and Bottas hail 'huge achievement' as Mercedes clinch record eighth constructors' title
Loser: Kimi Raikkonen
This was not the way that Kimi Raikkonen's loyal fanbase wanted his two decade-long F1 career to end, in the garage after an issue with a wheel. But the Finn himself – as you'd expect – wasn't upset with how it played out.
"The end result doesn't matter," he said. "It's the end now. I'm looking forward to it." And that sums up Raikkonen's approach to F1. He had the drive to win and always get the best result every time he took the wheel, but he never let misery linger. He got over it and moved on quickly.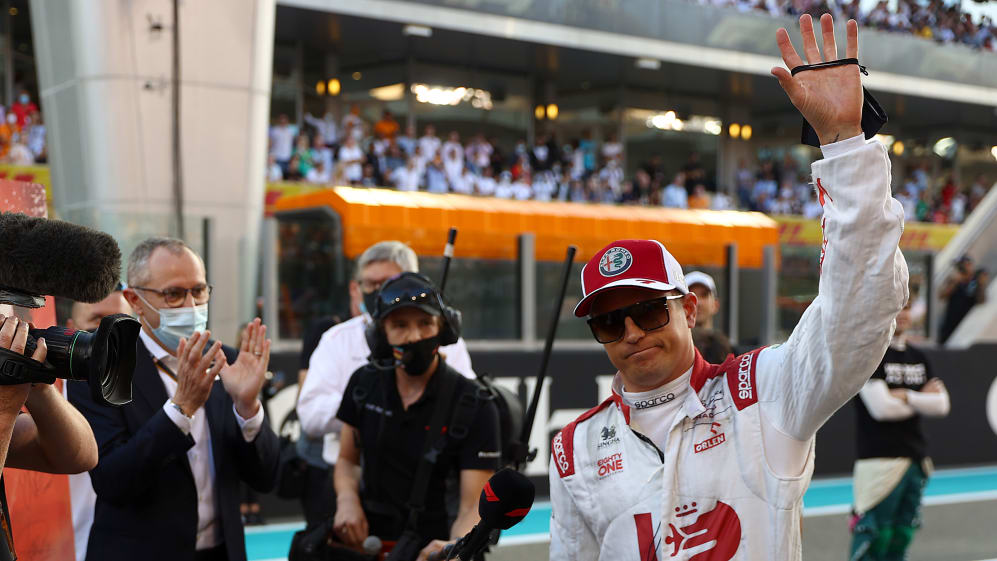 He leaves F1 with one world championship, 21 wins, 103 podiums and 18 pole positions – and heads off to a slower life that no longer involves a schedule. He may have been a loser on his final race but in his eyes, his next life makes him a winner.
Winner: Sergio Perez
You may find it odd that Sergio Perez is in the winners' section, given he failed to finish the race – courtesy of an engine issue – but his efforts before that were so good, it's no surprise his team mate Verstappen called him a "legend".
Red Bull left Perez out longer on the soft to hold up Hamilton and back him up into Verstappen and for two glorious laps the Mexican made his Red Bull as wide as he could. Even when Hamilton got ahead, Perez found a way back past. And this jostling – at slower speed – allowed Verstappen to close up onto the back of the Mercedes.
READ MORE: 'It was an emotional rollercoaster' says Horner after thrilling Verstappen title win
His efforts this year, which included that win in Baku, weren't quite enough to help Red Bull win a first constructors' championship since 2013 – but he at least put them in the fight. And that bodes well for their chances next season, when the regulations are overhauled.
Loser: Antonio Giovinazzi
Before Abu Dhabi, Antonio Giovinazzi had made it to the chequered flag at every single race this season – but in his final event for the team, that consistent run came to an end with a technical fault.
It was a frustrating end to a three-year stint with Alfa Romeo – ahead of his new career in Formula E – and marked the Swiss team's first double DNF since the 2018 British Grand Prix.
WATCH: Raikkonen and Giovinazzi try to scare each other on their Jeddah hot laps
Winner: Carlos Sainz
Carlos Sainz secured his fourth podium of the year with P3, and having scored in the final 15 Grands Prix of the season, that result lifted him into fifth in the standings for his highest ever finish.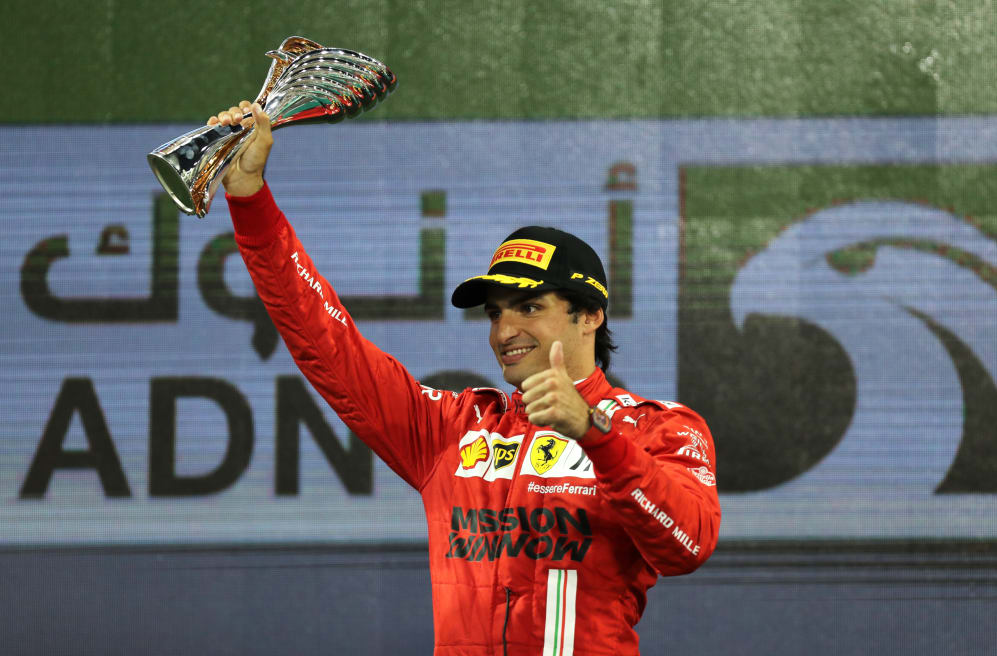 The Spaniard beat team mate Charles Leclerc by just 5.5 points – and only failed to score twice in 22 races, his consistency along with Leclerc's helping Ferrari bounce back from a tough year in 2020 to take third in the constructors' championship.
Loser: Valtteri Bottas
This was not Valtteri Bottas' finest outing in what was his 100th race as Hamilton's team mate. A poor start dropped him back down the field and he struggled to fight his way back through.
READ MORE: Abu Dhabi GP Facts & Stats - A first Dutch champion – and with a record 18 season podiums
Sixth was his 15th points score of the year and while it was a disappointing end to life in silver, he can take a lot of credit for helping Mercedes secure yet another constructors' win.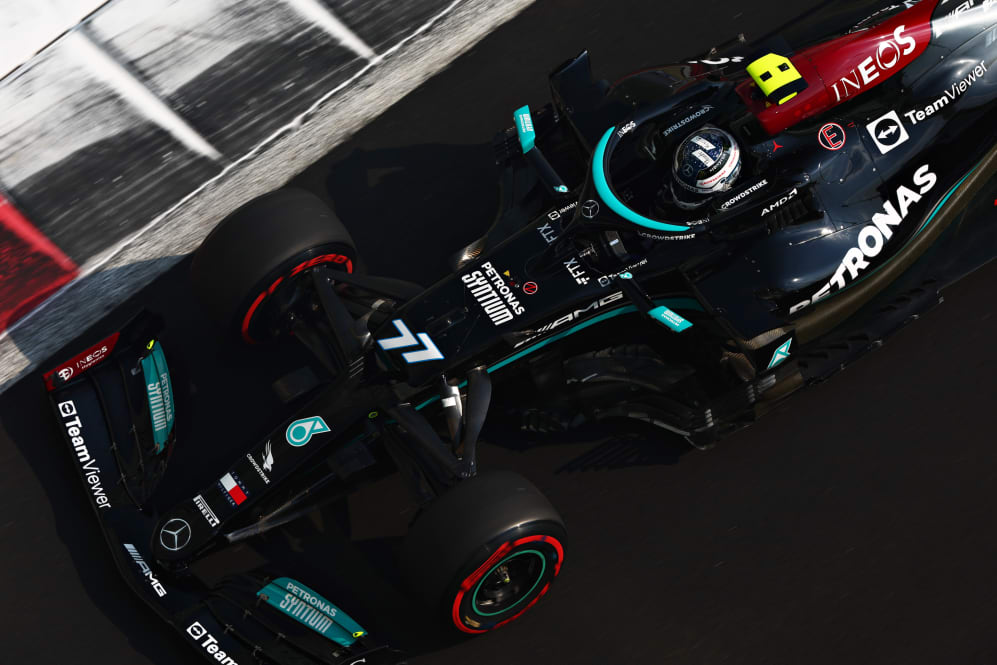 Winner: Yuki Tsunoda
Yuki Tsunoda has made something of a breakthrough in terms of confidence in the latter part of the season – and that has yielded five Q3 appearances in the last six races.
His racecraft in Abu Dhabi, which perhaps has been his weakness this year, looked far sharper, the Japanese driver enjoying a fun battle with Fernando Alonso. He harnessed great pace on his way to his best finish of the season with fourth, and can carry that confidence into next year.
READ MORE: 'We knew he'd be world champion one day' – Former team mates and fellow champs on Max Verstappen's maiden title
Losers: McLaren
McLaren have struggled to compete with Ferrari since Mexico, largely because of performance but there has also been plenty of misfortune, the latter of which struck Lando Norris again in Abu Dhabi. This time it was a slow puncture which robbed him of a shot of the podium.
Daniel Ricciardo failed to score for the fourth time in five races, as Ferrari by contrast found themselves on the podium again. The British team ended up 48.5 points behind the Italians, to end up one place lower than the last year in fourth.
Winners: AlphaTauri
For much of this season, AlphaTauri boss Franz Tost's longheld dream of finishing in the top five in the constructors' championship looked genuinely possible – however they struggled to get both cars scoring in the closing stages of the year, and that allowed Alpine to move ahead.
But Abu Dhabi was their best race of the season, as they got both cars in the top 10 for only the third time this year. Fourth for Tsunoda and fifth for Pierre Gasly gave them 22 points, their best haul of the year and meant they only finished 13 adrift of their French rivals.
HIGHLIGHTS: Relive Hamilton and Verstappen's dramatic fight in the Abi Dhabi GP