Feature
A fascinating battle for victory & Hulk on the hop: What To Watch For in the Eifel GP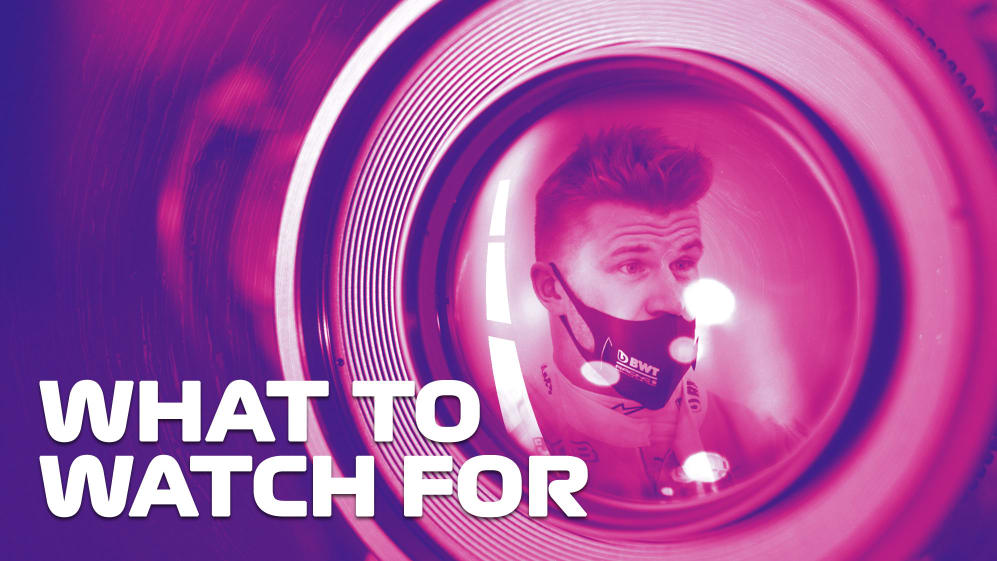 From a three-way fight for victory to Charles Leclerc looking strong, and from a surprise starter to multiple unique challenges when it comes to race conditions, we highlight five key points to keep an eye on in Sunday's race at the Nurburgring…
Bottas vs Hamilton vs Verstappen
Bottas secured pole to back up his Russia win, but faces stiff competition on race day
Valtteri Bottas won from third on the grid in Russia – and Max Verstappen will be hoping that's a good omen for his race day in Germany, after a close qualifying session that nearly saw the Dutchman end Mercedes' dominance on Saturdays. Bottas pulled out an excellent final lap to take his third pole position of the season, but he'd needed to after Verstappen had taken provisional pole following the first runs.
Lewis Hamilton briefly took P1 with his last attempt before Bottas beat him by a quarter of a second, and all three will fancy their chances on Sunday.
READ MORE: Bottas beats Hamilton to Eifel GP pole as Hulkenberg makes surprise qualifying return
Verstappen was just 0.3s off pole and tends to be a real threat to Mercedes when he is that close on a Saturday – the one caveat being that we've seen little in the way of long running due to Friday's lack of action, so it's still an unknown as to whether either team has a significant race pace advantage.
What was encouraging from Verstappen's point of view was the fact he didn't have such a nervous car as he has at previous races this year, instead suffering a bit of understeer. That should give him a little bit more confidence when trying to put the pressure on, having had to fight his car at times this season.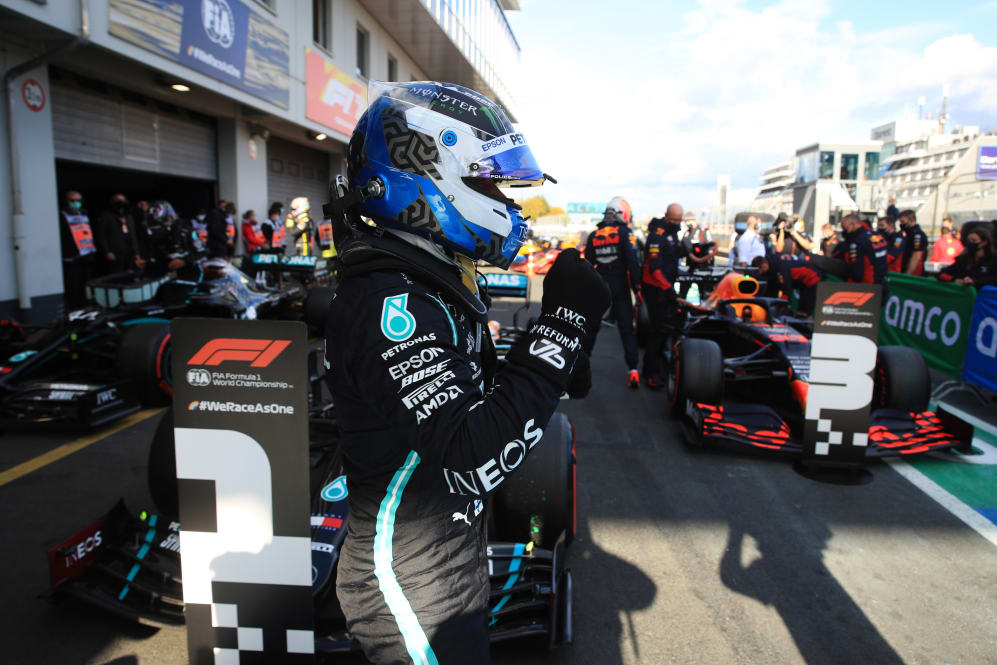 Leclerc giving Ferrari hope of a recovery
The Monegasque lines up alongside Verstappen on row two
Ferrari have had a pretty dismal run of form recently, evidenced by the fact that Charles Leclerc's sixth place in Russia was hailed as an excellent result. It was a very impressive performance, but it also shows the limitations of his machinery.
In Germany, Ferrari have brought a number of upgrades – and after being surprised by his qualifying position, Leclerc said the car was consistently improving.
READ MORE: Leclerc 'very happy but quite surprised' as Ferrari upgrades help him to shock P4 at the Nurburgring
"Surely there were upgrades this weekend that worked in the proper way," he said. "We are not trying to find an update that is giving a huge amount of lap time, just small differences every weekend which for now is working well. Every time we are bringing something on the car, it's working, which was not the case in the past. This is very important and it helps us to build a solid base for the car."
We've seen Ferrari qualify well but fade in the race at times this season, but Leclerc's comments suggest he feels there's been real progress with the SF1000. If that is confirmed by good race pace then it has bigger permutations than just this weekend, as it will signify an improvement in Ferrari's overall development.
Hulkenberg's back, again
Racing Point called on the super sub to replace the unwell Lance Stroll
2020 is a strange year, and we've already seen Nico Hulkenberg having to make a last-minute appearance for Racing Point after one of their drivers was unable to race. But Saturday was a new level of drama entirely.
Lance Stroll reported feeling unwell and it was only at 11am – one hour before FP3 started – that Hulkenberg received contact from Racing Point Team Principal Otmar Szafnauer saying they needed him. At the time, Hulkenberg was having coffee with a friend in Cologne, but he managed to drive quickly to the Nurburgring and get a rapid Covid-19 test, getting into the paddock less than 90 minutes before qualifying started.
READ MORE: 'It was even crazier than last time!' – Hulkenberg describes mad dash to Nurburgring for latest sub appearance
With zero track running, the team made him as comfortable as possible in the car and then it was straight into qualifying, where he got just four push laps in Q1. To be just 0.2s off P19 and within a second of his team mate Sergio Perez was a remarkable effort, but an even bigger test comes on Sunday.
Hulkenberg will have to learn quickly in a car that has been developed since he last drove it at Silverstone, and with a number of systems and procedures to re-learn overnight. Finishing the race would be impressive – scoring points will be remarkable.
Strategic errors
Teams are dealing with just one hour of practice data
Friday practice is massively important for all of the teams, because they start with a baseline set-up and then they hone it. FP1 might see new parts evaluated, but FP2 sees them try to improve the car's balance before carrying out race simulations in the second part of the session on high fuel.
From those race simulations, they have plenty of data to see where they fit into the competitive order, how their car is likely to perform in the race on the various tyre compounds and therefore what their quickest strategy is going to be. But that strategy is also influenced by the other teams and who you will be racing.
READ MORE: Hamilton at a loss to explain Q3 pace dip in Eifel GP qualifying
So without all of that information and data, team strategists are now relying even more on simulations and the very little running they did in FP3. But with drivers having also spent that session getting familiar with the track and requesting set-up changes throughout, it's far from a clear picture.
That means there's an increased chance of teams getting it wrong strategically, as they potentially take a gamble on how a call will play out with less data.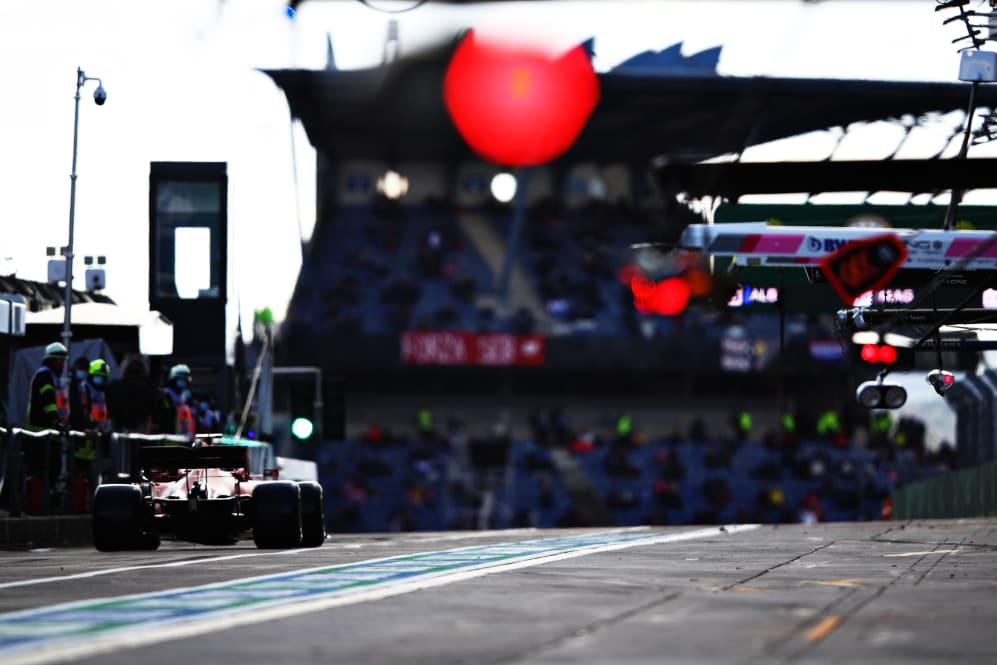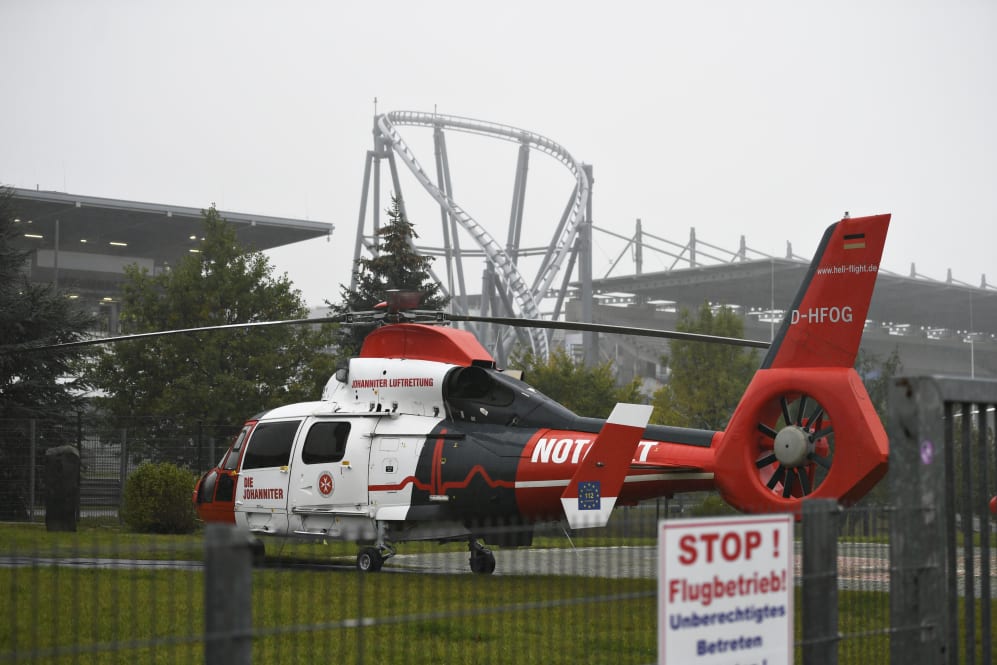 The FIA has worked to put in place a solution that means if there is similar weather on race day, the helicopter will be located 3km away at a lower altitude where it is less likely to have the same issues, and that point can be reached by circuit ambulance quickly enough to then fly someone needing medical attention to the relevant hospital within the required time.
So that means the weather should only mix up the race rather than stop it, and it's looking decidedly dodgy right now. Showers are forecast at midday and 1400 – with the race starting at 1410 local time. As Saturday showed, a sunny and dry day is possible, but with temperatures not expected to rise above 7C, any morning rain would likely leave a wet track for the race start.