Feature
'A lost opportunity' – Why Renault wanted a stronger partnership with McLaren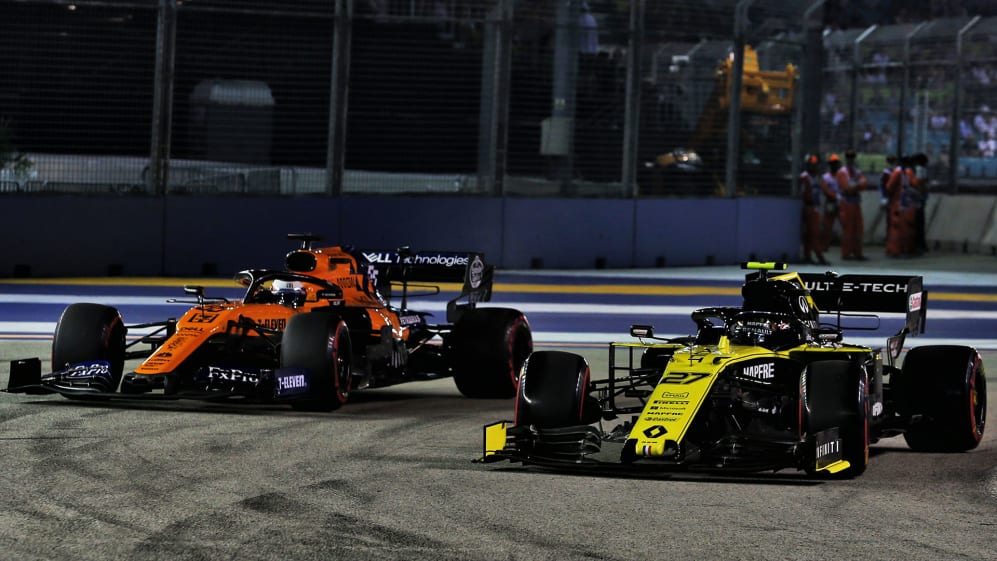 When Renault announced that McLaren would no longer be using their engines from 2021 onwards, switching to Mercedes, they cited "different ambitions" for the split. But what does that mean? Cyril Abiteboul, Renault Team Principal, set out their proposed plan for a future with McLaren.
It's clear what advantage McLaren will reap from partnering with Mercedes, purchasing nothing but power units from the Silver Arrows – what McLaren CEO Zak Brown called the "benchmark" in F1 due to their sheer dominance in the hybrid era of F1.
Renault, on the other hand, clearly aren't on the same level as Mercedes. But they proposed a more unusual partnership to McLaren, something that Abiteboul said would have brought both teams closer to the top.
READ MORE: Why McLaren and Mercedes have joined forces again for 2021
It's a disappointment that there was not more consideration given by McLaren for what we were putting forward
What Renault wanted with McLaren
Abiteboul explained Renault had wanted to share not just engines, but parts and facilities with McLaren. That would have been especially useful if Formula 1's 2021 regulations do include standardised or open-source parts for teams.
"Our proposal was simply, 'how do we build the next journey together?" said Abiteboul.
"They will be P4, we will be P4? I don't know, but we are exactly at the same level and the key question for us is not to fight between us, it's how do we bridge the gap to the top teams? That was the single unique selling point of a renewed partnership together. There was no interest [from McLaren] – so be it.
READ MORE: David Tremayne on Ferrari's driver rivalry
"And it's not a critique, it's just that we had a certain ambition, really, to bring that relationship to a strategic level, which was maybe not really the expectation or the focus of McLaren at this point in their journey."
I think McLaren are simply looking for a very simple and straightforward customer relationship
But McLaren didn't want to share parts, the Woking squad adamant about continuing as an independent team: "McLaren are simply looking for a very simple and straightforward customer relationship.
"Our proposal was very much more about a partnership in which we would share much more: lots of parts, engine integration, chassis installation.
READ MORE: How Honda became a winning force again
"But not just that. For me, the objective of that relationship could have been to work on creating more synergies about equipment, about installation, about facilities, but also looking at the way that Formula 1 is going to evolve with standard parts, open-source parts, [and] prescriptive design parts."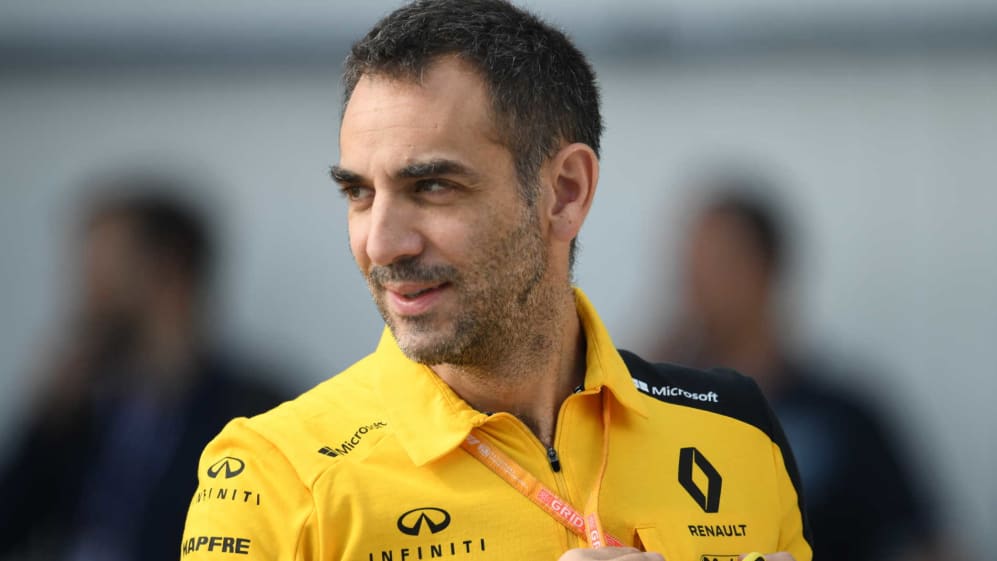 'Stronger together and weaker apart'
Abiteboul reckoned McLaren would have benefitted in the same way Haas did when they partnered with Ferrari, their P5 finish in 2018 showing the potential of that technical partnership.
"I think we would have been stronger together on the business or approach of the partnership, so obviously without that we are weaker than what we could have been," he said.
"I accept that what we were proposing to McLaren was not necessarily unusual, but trying to be a bit more open-minded in the way that teams can cooperate. We've got the fantastic model of Haas and Ferrari, but could we manage to make it work again?
READ MORE: How the top teams are juggling 2019, 2020 and 2021 car development
"It's just a different model between two teams, but a lost opportunity."
We all know reliability is not perfect. But moving from P9 to P4, we delivered
While Abiteboul conceded Renault haven't had the reliability of Mercedes, he said their improvement from 2016 – when they re-entered as a works team and finished ninth – to 2018 when they finished fourth, was cause for McLaren to re-consider.
"It's also a disappointment that there was not more consideration given by McLaren for what we were putting forward, because I think we've delivered," said Abiteboul. It's not perfect, it's a sport; we all know reliability is not perfect. But moving from P9 to P4, we delivered."
LISTEN: Cyril Abiteboul on the challenges of rebuilding Renault into race winners
It doesn't seem like another customer will accept Renault's idea of an alliance, with Williams – tied with Mercedes until 2025 – Haas, Alfa Romeo and Racing Point all closely allied to their respective suppliers.
And Abiteboul maintained he's not "desperate" to form a partnership with another F1 team, anyway…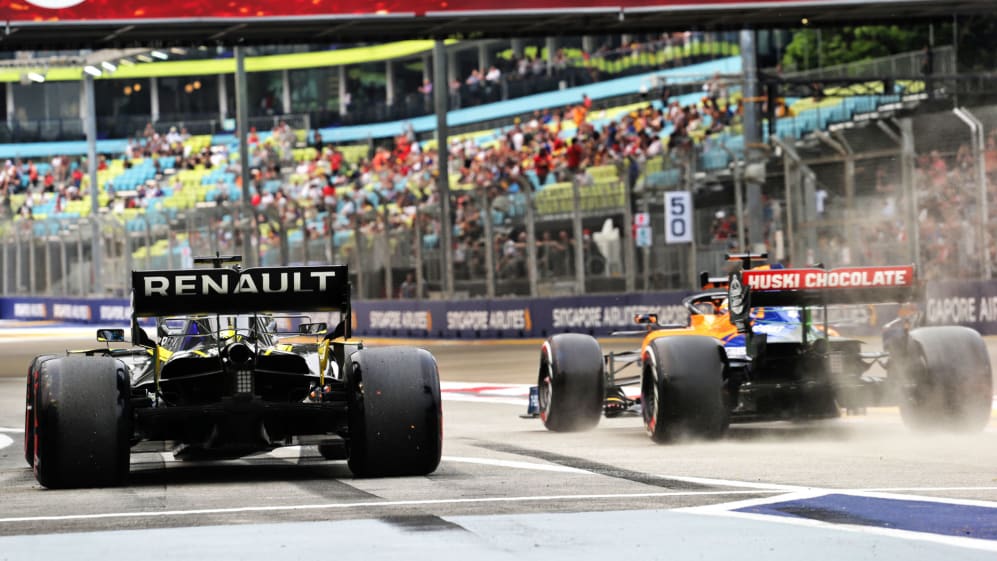 Is Renault's F1 future under threat?
Without any commitments to supply another team with engines from 2021 onwards, is this a clear indication that Renault will soon quit the sport?
"Two things I mean very clearly: we are not any longer in Formula 1 for the engine supplier activity, so supplying or not supplying McLaren is not going to turn things upside down," Abiteboul said.
READ MORE: The proposed blueprint for F1 in 2021
"We will remain in Formula 1 provided that it continues to make sense for the business, for Renault, for a marketing perspective, and also the evolution of the sport. Obviously, you know… there is the 2021 [regulations announcement] at the end of October and we will continue to monitor the evolution.
"For now, all the indications are pointing in the right direction because it is all pointing at the improvement of the business case and the value of Formula 1 to our team, so if we are here today, we have no reason not to be tomorrow – provided we stick to the principles that have been set out."
READ MORE: 2021 F1 car set for more futuristic front wing after revisions
Preparations have already begun for the split, which will happen for 2021, Renault and McLaren restricting the amount of information available to each other.
A new era dawns in 2021 and we'll see if Renault can triumph alone. For now, they have the small matter of fighting McLaren for fourth in the constructors' championship...
2019
Constructors' standings after Russia
POSITION
POINTS

4

McLaren

101

5

Renault

68