Feature
ALPHATAURI: Everything you need to know before the 2020 F1 season starts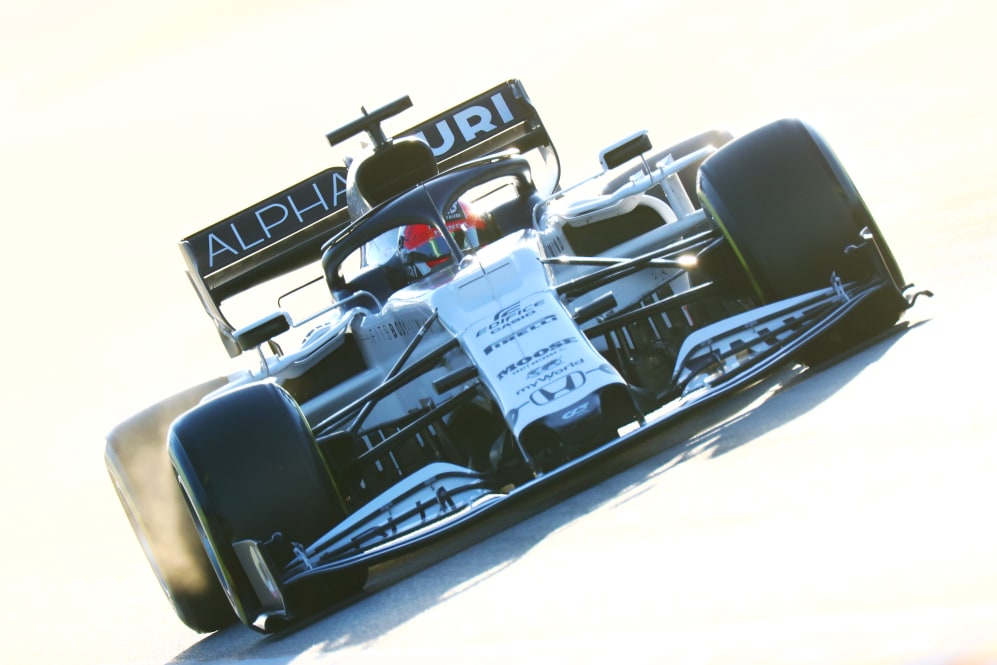 In part four of brand-new team-by-team preview series on F1.com, today we're looking at where AlphaTauri stand – after a team name change and new look were unveiled over the winter – just over a week away from the season's restart on July 5.
How did they look at winter testing?
It wasn't quite the pre-season we were expecting from AlphaTauri. On the face of it, they looked incredible, but that was just thanks to the team's new livery. When it comes to actual performance, there seemed to be something missing.
READ MORE: Every Formula 1 team's biggest challenge in 2020
Expectations were relatively low for the first year with Honda, so 2018 was a pleasant surprise. Last year built on that momentum, and two podiums for Toro Rosso – with Daniil Kvyat in Germany and Pierre Gasly in Brazil – hinted at an improving team that could become a threat to the best in the midfield.
But on the evidence of testing, AlphaTauri have slipped back. Short run pace was particularly lacking, but the quiet confidence at Red Bull would suggest there should be a step forward from the power unit. Whether that is enough to haul the team from the second midfield group of Haas, Alfa Romeo and Williams up to the likes of McLaren, Renault and Racing Point is a big question mark.
What's happened since then?
AlphaTauri were one of the hardest-hit teams early on when it came to the Covid-19 pandemic, with the outbreak in Italy seeing lockdown conditions imposed earlier than for those based in other countries.
The team were at least well-equipped for the new way of working remotely, due to the fact they have an aerodynamic department based in Bicester in the UK that is on a constant video link with Faenza.
READ MORE: AlphaTauri 'now ready for Austria', says Gasly after Imola test
Once the FIA mandatory shutdown period was over and the team got back to work, the focus switched to a test with the 2020 car at Imola. Only Red Bull and Racing Point have also carried out tests with a current car, allowing an even more representative view of what it will be like to work on the 2020 chassis under the required restrictions at the opening races.
Both drivers got time behind the wheel at the iconic circuit, starting with a 2018 car that they both raced two years ago – which Daniil Kvyat even did some donuts in ahead of the lunch break – before switching to the AT01 in the afternoon as part of a filming day.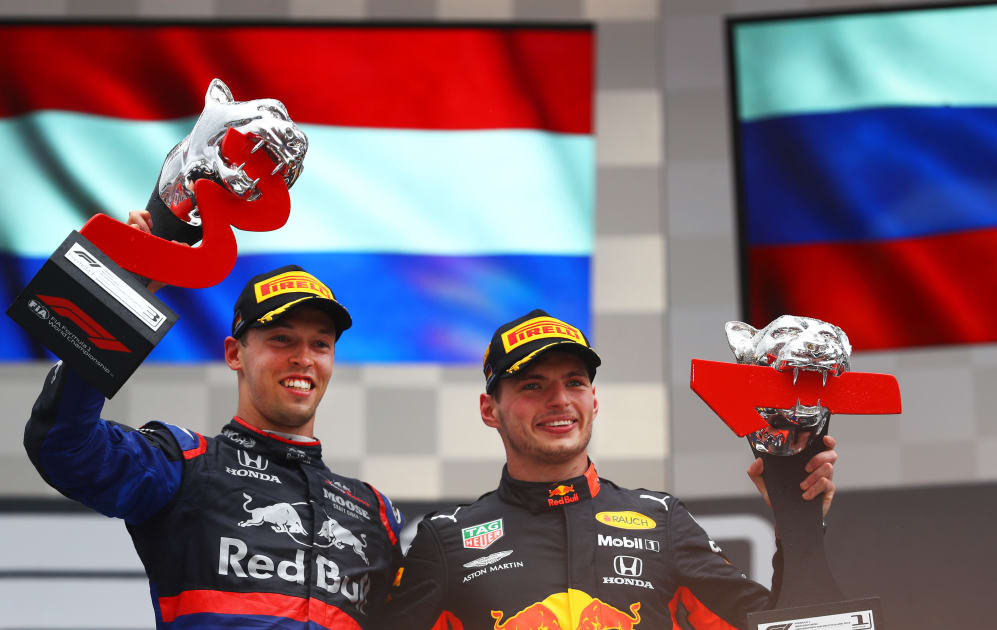 What have the drivers been up to in the break?
With the situation uncertain after Australia, Pierre Gasly opted to stay in Dubai in order to carry out a strong training plan and make use of the weather. However, that did mean he was there for a lot longer than expected, with so little international travel and quarantine regulations meaning he did not return home until May.
Once home, Pierre did at least manage to get on his simulator and take part in the Virtual Grand Prix series and the Le Mans 24 Virtual.
READ MORE: Kvyat 'considered stopping completely' before transformative 2018 Ferrari test
Team mate Kvyat was back in Monaco soon after Australia and the enforced break offered him the opportunity to practice on his guitar as he enjoys playing music away from racing. But soon attention was back on preparing for the return, with karting in early June at Brignoles being followed by some serious training as Kvyat shared some of his boxing moves on social media.
Both then got to sample F1 machinery for a day at Imola as part of the filming day mentioned above, running both a two-year-old car and getting laps behind the 2020 challenger.
How are they looking for Austria?
From where they were at the end of pre-season testing, AlphaTauri look like they have a bit of work to do to get themselves in the right part of the midfield. Based on their Barcelona form, you'd expect Gasly and Kvyat to be fighting in the second midfield group including the likes of Haas, Alfa Romeo and Williams, but the nature of how competitive much of the grid is means it's not a huge gap to those ahead.
READ MORE: Everything you need to know about Alfa Romeo before the 2020 F1 season starts
And Austria is a circuit where Honda took their first win since returning to F1 last year, courtesy of Max Verstappen and Red Bull. If there is a step forward with the power unit this year, then Austria should show it well given the long straights, so it could be an opportunity to be racing in the points.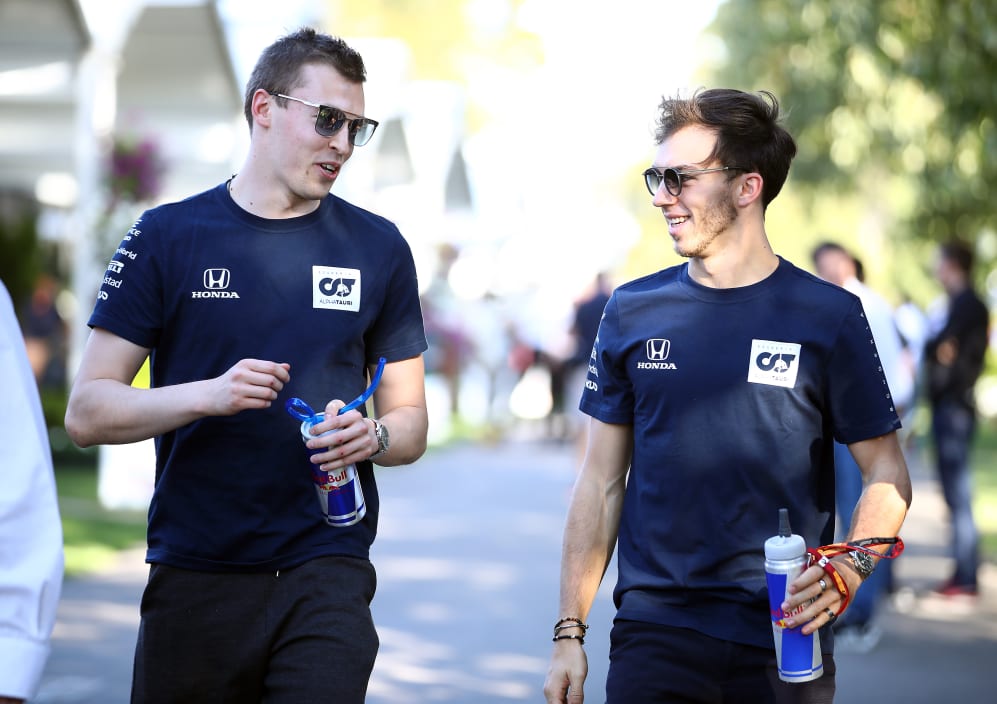 What will their target be for the season?
At the end of last season, Franz Tost was probably lining up his usual top-five target in the constructors' championship for AlphaTauri, something they have yet to achieve.
Their sixth place last year was an equal-best finish and appeared to set the platform, so they will probably be disappointed with anything less than matching that performance, but doing so will be a big ask.
READ MORE: Everything you need to know about Williams before the 2020 F1 season starts
To finish sixth again will require AlphaTauri to beat one of McLaren, Renault or Racing Point, and all three looked to have better cars during pre-season.
Two experienced drivers (certainly by the Red Bull junior team's standards) should help them get the most out of their package, and Gasly will have more stability this year than last when he returned to the team from Red Bull in the summer, but seventh place overall might be the more realistic aim for 2020.