Feature
'An almost impossible challenge' – Jolyon Palmer explains why Hulkenberg's Eifel GP was so impressive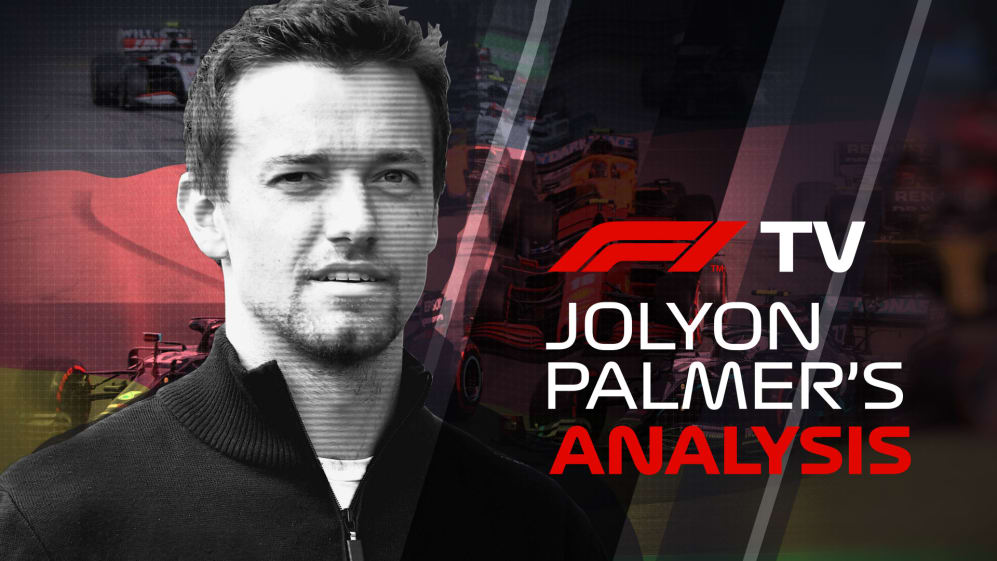 Nico Hulkenberg woke up on Saturday morning planning to head to the Nurburgring to work for the German television channel covering the Eifel Grand Prix. But within just a couple of hours, he found himself strapped into the cockpit of Racing Point's RP20 and sent out for qualifying, having not turned a single wheel in the car since the 70th Anniversary Grand Prix at Silverstone in August. Former F1 driver Jolyon Palmer explains the scale of the challenge he faced...
Nico Hulkenberg has turned into a Racing Point super sub this season, managing to once again finish in the points with a drive to eighth from the back of the grid at the Nurburgring in Lance Stroll's car, having also picked up points in the second of the two races at Silverstone in the summer, after he stepped in to cover for Sergio Perez who was out with Covid-19.
Of course Hulkenberg was aided by the high level of attrition to some regular points finishers on Sunday, but it still marked a remarkable result from someone who didn't even know he was racing as he tucked into breakfast on Saturday morning.
READ MORE: 'It was even crazier than last time!' – Hulkenberg describes mad dash to Nurburgring for latest sub appearance
Hulkenberg has done a brilliant job for Racing Point this season, because jumping into a car with no notice at all and trying to deliver a respectable result is just so tricky.
Hulkenberg is a seasoned pro by now, which certainly helps, and he's had racing experience in this iteration of Formula 1 car right the way until the end of 2019, which was crucial in getting up to speed at Silverstone, and probably once again at Nurburgring.
His previous seasons with the team will be a help as well, as there are still a large amount of staff at Racing Point that Hulkenberg will have worked with during his three-year stint at Force India which ended in 2016.
READ MORE: Ross Brawn on Hamilton's 'remarkable' achievement, Hulkenback 2.0 and why he hopes Honda won't be gone for long
These factors made Hulkenberg the obvious go-to man for Racing Point, despite having the option to run Stoffel Vandoorne, their official reserve.
Despite this though, the team must have been surprised by Hulkenberg's performances so far, because jumping in at the drop of a hat, to compete against 19 of the best drivers who are all so completely dialled in to the minutiae of their Formula 1 cars, is an almost impossible challenge.
At Silverstone there will have been many procedures to learn, and Hulkenberg spent time in the simulator on Thursday night before actually turning up for Friday practice, no doubt in a last-ditch attempt to make these seem more routine.
For the last few years he's has been using a Renault power unit, and changing to a Mercedes will require things to be done differently from the cockpit, in terms of switch changes that are second nature for the regulars.
It was evident by the second weekend at Silverstone how much Hulkenberg benefitted from having a week to digest what he'd learnt, improve his knowledge of the car and prepare more suitably for the second of back-to-back races in Britain, as he qualified a remarkable third.
WATCH: Onboard with Hulkenberg for the lap that got him P3 on the grid for the 70th Anniversary GP
For the Nurburgring, though, much of this learning process will have had to be re-established.
Not only was it a full two months since he had driven the car again - which usually requires a quick refresher anyway, even if for just a few laps - but the car has moved on, with a host of upgrades having been brought through the last few races.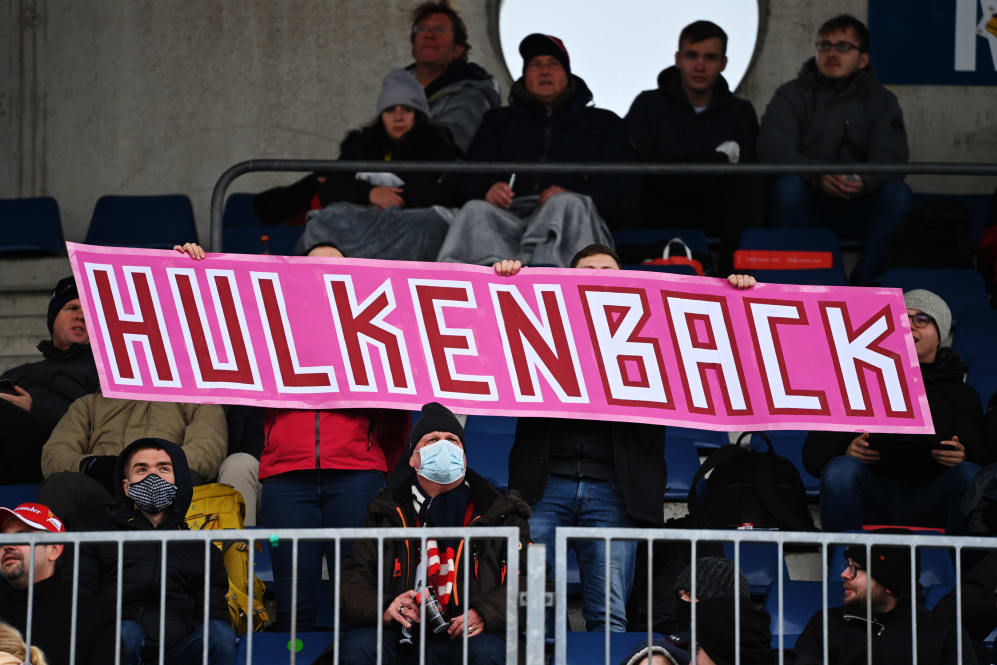 When upgrades get put onto a car, they can change the characteristics quite a lot and sometimes change the best way to get the most out of it. Usually there is a focus on upgrades to eliminate certain weaknesses that drivers have reported from the early rounds, and therefore if successful the car will feel quite different from how it was two months ago.
It was no surprise that Hulkenberg qualified 20th and last on Saturday, given all of this and the fact he had only four flying laps with which to get up to speed, whilst the rest of the field were dialled into their machinery as usual and, despite having had no running on Friday, had benefitted from the full busy hour of FP3.
HIGHLIGHTS: Watch all the action from a thrilling qualifying session for the Eifel GP
Qualifying less than half a second off a place in Q2, nine-tenths off Sergio Perez, was an admirable effort considering the circumstances. His lap looked a bit scrappy, as he was hurling the car into corners without any proper references for braking points.
With no references, it's a fine line to be treading between underdriving (which it looked like he was doing on his penultimate attempt) and overdriving (which seemed more the case on his final attempt).
He was probably one more lap away from finding the time for Q2, and from there would have had two new fresh sets of tyres to further improve. But this was always going to be the issue with turning your first wheel of a weekend in an 18-minute qualifying session, in a car you aren't fully up to speed with.
Sunday's drive was a great effort to turn a last place start into four points for the team that have put their faith in him as super sub for this year, and quite rightly.
READ MORE: Hulkenberg delighted with 'totally unexpected' P8 on one-off return in Germany
A good start, measured pace and careful tyre management offering up a long first stint put him in good stead, and some smart moves on better tyres in the closing stages helped the German into eighth at the flag.
It was a mature drive that once again puts Hulkenberg in the shop window for a seat in 2021 – and who knows, it might not be the last we see of him this year, given how things have gone so far.