Feature
Another race into the unknown – Why it's all to play for between Mercedes and Red Bull in Portugal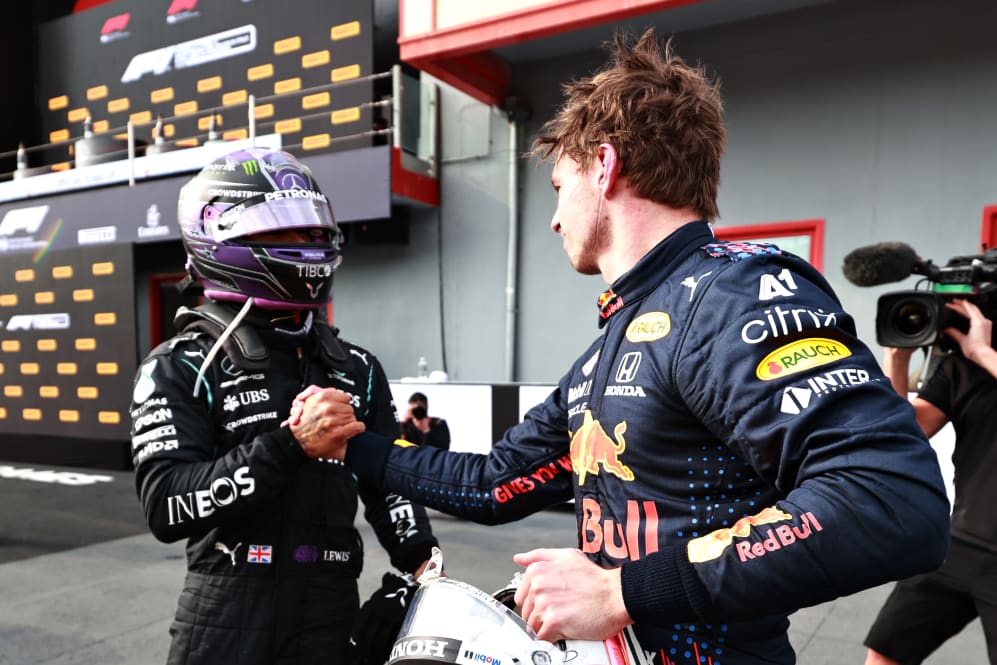 According to Mercedes' data, so says their Team Principal Toto Wolff, the Silver Arrows do not have a car or power unit which can match the Red Bull-Honda package right now. Red Bull chief Christian Horner isn't entertaining such a notion, instead suggesting we need to wait until four races have passed until we get a clearer picture of who is on top.
As it stands, heading into the Portuguese Grand Prix weekend, they are pretty evenly matched – with the dominant paddock chatter focused on who everyone thinks will come out on top in round three at Portimao, in what is a third successive different type of track F1 has visited so far this season.
READ MORE: Verstappen says he wants to stay at Red Bull 'for a very long time' as he hunts down maiden F1 title
The teams were here back in October but that was their first visit on a Grand Prix weekend, meaning they arrive here with a lack of familiarity on what is an undulating hillside track that last year gave them a headache courtesy of low grip after the circuit was resurfaced.
That should have improved somewhat, given six months or so of weathering, but it does provide something of a slight unknown for the teams. Based on last year's conditions, Mercedes were the ones to beat round here – but things have changed this time around.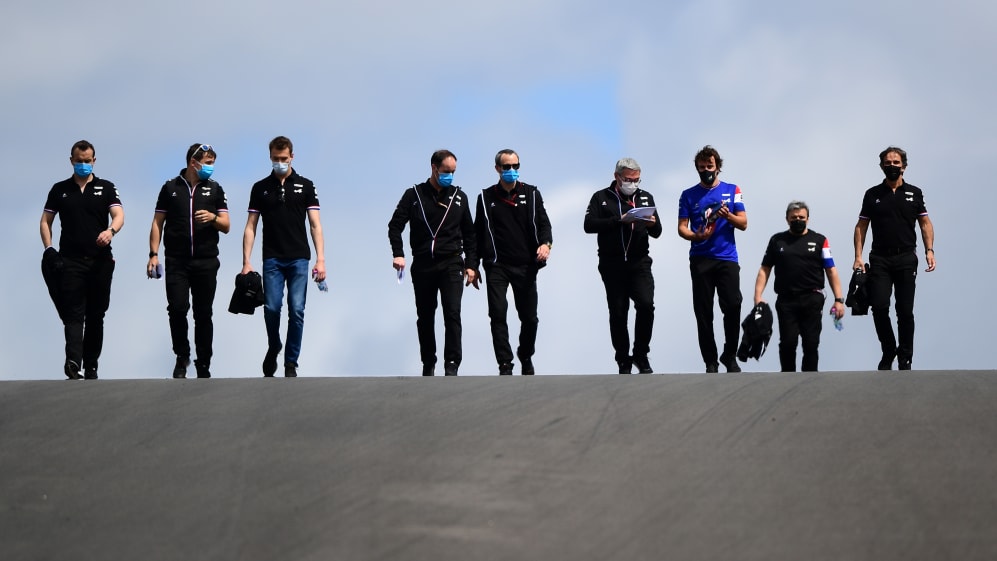 Red Bull lead the way in both short and long run pace
Red Bull appear to have the upper hand in qualifying, with around a 0.2-0.3s advantage based on the data. Mercedes pull it back in the race but they are still a fraction off. That's just based on two tracks, admittedly of a very different make-up, and in very different conditions.
Had the rain not fallen on Sunday in Imola, we would have had a better idea of the true pace between the two. But we might not have to wait long to get it, if the weather forecast for Portimao comes through, with dry, warmer conditions expected throughout the three days of track action.
READ MORE: 'I plan to be here next year' – Hamilton explains why he did 18-inch Pirelli tyre test
Lewis Hamilton leads the championship by a point from Max Verstappen after two races, the duo taking a win and a second place apiece, with Hamilton inching ahead courtesy of his fastest lap in Imola.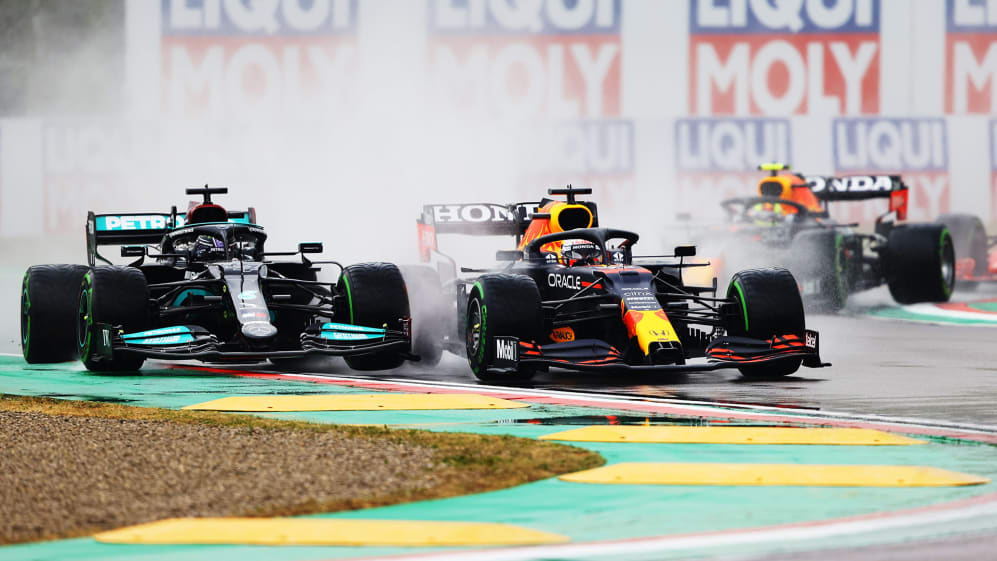 Despite holding the lead and being part of a team that has won the last seven drivers' and constructors' championships, Hamilton reckons it is Red Bull who are in the box seat – and it's only because their rivals haven't got the best out of their package that Mercedes are ahead of the pack in the constructors'.
"The Red Bulls are still ahead of us in performance but I think we've done quite a good job generally over the first two races," said Hamilton. "But I think we have a long way ahead of us still.
FORM GUIDE: Can Hamilton hit back against Verstappen in Portugal?
"Red Bull will be strong [in Portugal], their car is really well suited to a track like this but I'm hoping we are understanding our car more and it's better than I think.
"They are favourites at the moment for the season, they are ahead of us on performance overall, both on engine and also on chassis. We have a lot of work to do.
"We are not miles behind, but you've seen in some places there's a deficit of four or five-tenths and in other places it's only a tenth. In the last race, it should have been a couple of tenths but they didn't do the job in qualifying. I think this weekend could be different."
Verstappen not getting ahead of himself
Verstappen is doing a good job of playing things down, but you can tell by the way he is carrying himself, the way he answers questions in the media and the way he is with his team – he knows that for the first time in his short career, he has the package in which to fight for the title.
He isn't getting carried away with himself publicly, though, not least because Portimao and the following track in Barcelona are very different circuits to Bahrain and Imola, and based on previous results, both tend to favour Mercedes.
READ MORE: Rivals handed Mercedes 'a get out of jail free card' by letting them lead both championships, says Wolff
"I always feel confident," said Verstappen, who won last time out in Imola. "It's nothing to do with if you win a race or not. I just hope we are very competitive as in the last two races. Again, every single weekend you just have to make sure you're top of the car to try to try and get the best out of it because it's so close between us and Mercedes. You really need to get the best out of it to make a difference, and that is what we will try to do again this weekend."
Mercedes are a well-oiled machine, well-versed in optimising strategy and consistently fighting for pole and race victories. Red Bull have previous, having dominated the sport between 2010 and 2013, but they are a little rustier, having failed to challenge at the front on a consistent basis in the last eight years.
It's why in Imola, despite not having the fastest car, Mercedes were able to snatch pole through Hamilton as Red Bull underperformed – while the race was then a case of damage limitation, with Hamilton at least in the Grand Prix to scoop up second.
READ MORE: The Bottas-Russell fallout, Red Bull's latest hire and 3 other fascinating storylines ahead of the Portuguese GP
Pressure on Red Bull to deliver on their promise
Red Bull may well have the fastest car right now, but they need to maximise that performance – and with both cars, in qualifying and the race.
"It seems like it has been working quite well so far but again, this is a very different layout and doesn't mean that when you're competitive in those tracks that it will be perfect here," said Verstappen. "You still need to have a good set-up around here. We will just try to do the best we can to get the most out of it.
"Of course, I do think the car overall is always competitive but it's all about just setting it up perfectly to be able to win races," he added. "Both of us, we need to try and do a perfect job to be able to beat each other."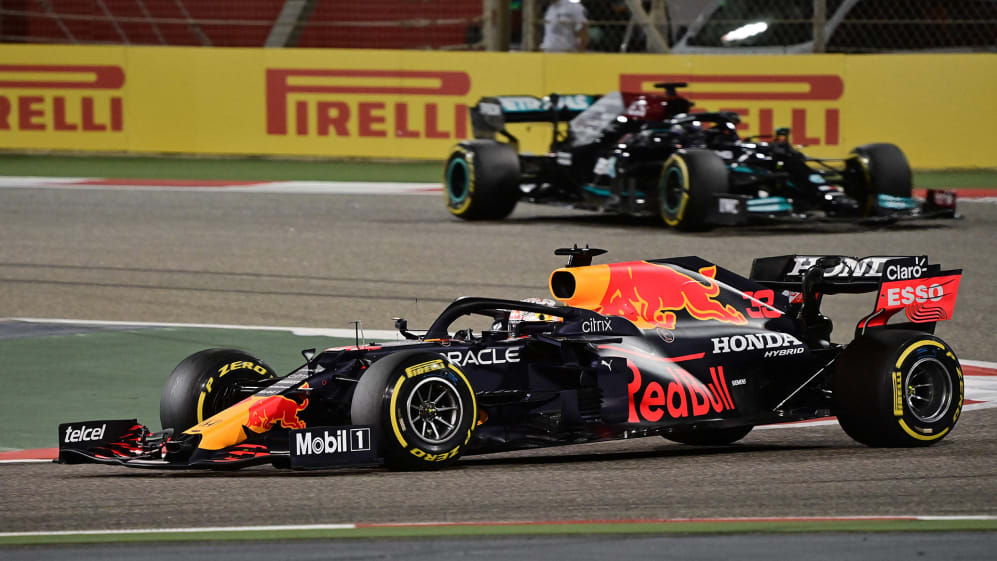 Horner says it's very close between his Red Bull team and Mercedes in terms of race pace, suggesting one team is faster in one phase of the race and the other quicker in another phase, based on the evidence of the first two events.
"We can see there's very little to choose between the cars at the moment," said Horner. "Mercedes look quicker at the end of the stints, we're perhaps a bit quicker at the beginning of the stints. It's going to be fascinating to see how it plays out. There's two very different circuits in Portimao in Portugal, and of course Barcelona.
READ MORE: 'We'll see the cars being pushed to the max' – Drivers positive on 'intense' Sprint Qualifying plan
"Historically, certainly Barcelona and last year in Portimao were both circuits of real strength for Mercedes and I think they're different types of circuits than the ones we've visited so far.
"And by the time we get to the end of the first four races, then we're going to have a much clearer picture of what the form book looks like across these different venues, and that then will set up how the rest of the championship could potentially play out."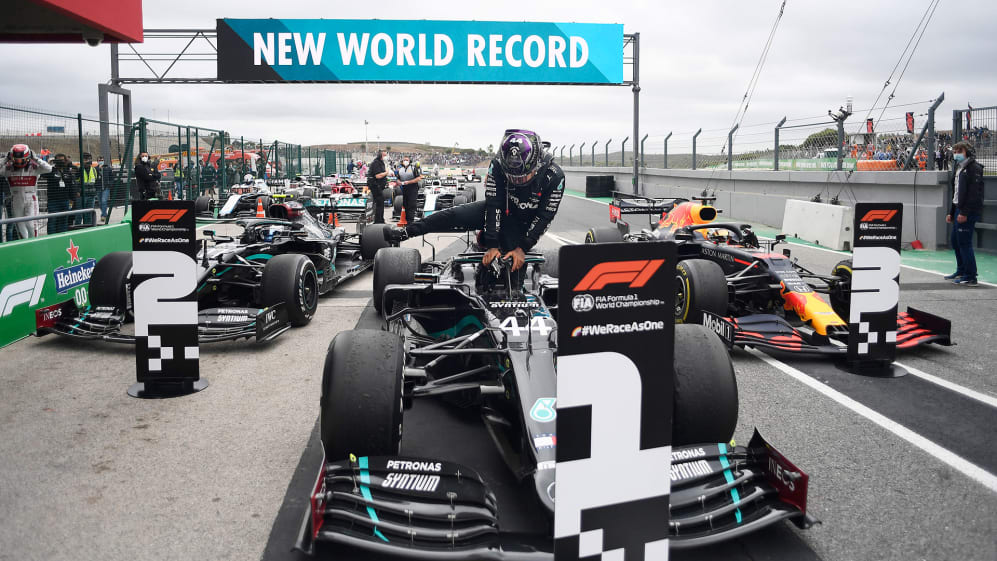 It's early days, though. A sample of two races is not enough to confidently say which of Mercedes or Red Bull are genuinely the frontrunners – and both will continue to bring bits over the next few races, before fully switching their attention to the new-for-2022 cars.
For this weekend's Portuguese Grand Prix, that means it appears too close to call between Mercedes and Red Bull for both pole and the victory. And that is a tantalising prospect indeed.