Feature
DT's 10 Hot Takes from Australia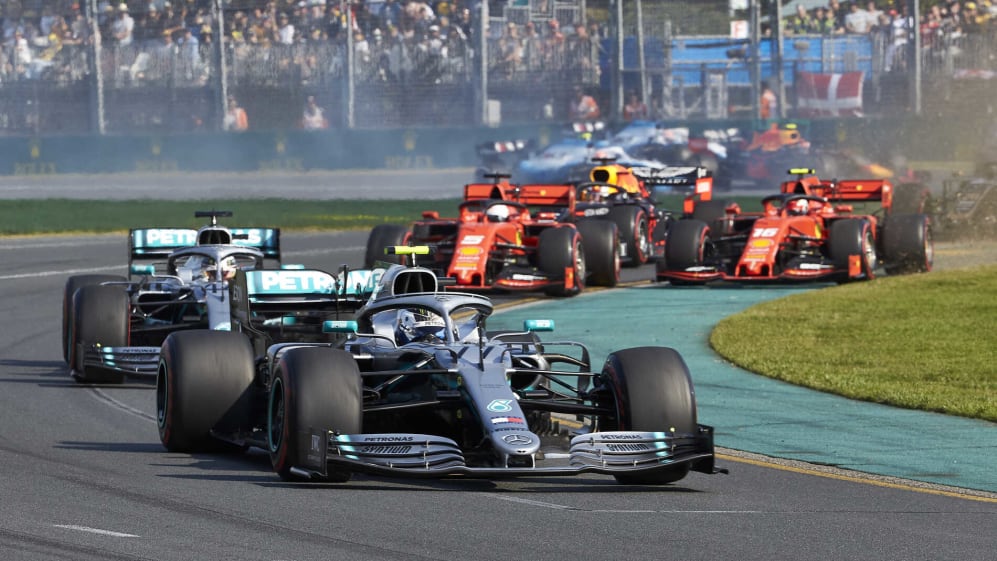 A celebrated Formula 1 journalist with more than 500 (consecutive) Grands Prix' experience, David Tremayne is one of those familiar paddock figures who has seen it all, met them all, and written about it all, over almost five decades of F1 racing. Here, he shares his hot takes after round 1 of the 2019 season in Australia…
This win will make Valtteri much stronger
Remember the season Damon Hill had in 1995, when Michael Schumacher was like Bluto mopping the floor with a Popeye who'd mislaid his spinach?
I was reminded of that in Melbourne when Valtteri Bottas scored a very popular victory and later spoke of how he had gone away over the winter, licked his wounds, and had a long period of soul-searching which helped him to come back much stronger. Just like Damon did after a disastrous 1995 Japanese GP, which presaged a great victory in Adelaide which set him up for his world championship success in 1996.
Everything felt so good! - Bottas hails 'best race ever' after Australian GP win
"For sure every year you learn as a person," Valtteri said. "You learn about yourself, what works for you, what doesn't work for you in terms of preparation and what preparation includes: how you rest, how you spend your free time, how you do the training, how much training, what kind, all those kind of things, travel plans, all sorts. So I've just been trying to optimise everything for this year, trying to maximise every single thing that is possible.
"It's quite difficult to explain what's been going on here last winter, inside of my head, and definitely something changed in terms of the way I feel about things in life in general and in racing, but that's all in my thoughts. I felt good in the car today and yesterday. That's all that matters."
I'm not necessarily saying he'll go on to do what Damon did, but he's had a good look at himself and got a few things straightened out, and this will have done him a power of good.
…but Lewis won't be any less of a threat
I confess, I was pretty puzzled by Lewis's race and his attitude immediately afterwards. It was almost like he didn't care that he'd been beaten by 20.8s by the team mate he'd beaten to pole.
It looked like he'd had a catastrophic defeat, and yet he didn't seem overly concerned.
His reasons became clear later, as he related how he'd not got his clutch bite quite right and had made a lousy start that almost certainly meant he would be hard pressed to win (given that the race had, of course, reset everyone to zero points at the start of the season so no team orders applied).
Then came the problem that began to manifest itself from the fourth lap, when his car's balance went to pot as the rear end started getting loose. Post-race inspection revealed that a big chunk of floor ahead of the left-rear wheel had gone AWOL, robbing him of a lot of downforce.
REVEALED: The floor damage sustained by Hamilton's Mercedes in Australia
Debris damage, from either Daniel Ricciardo's front wing self-destruction or Williams' Robert Kubica's loss of his own front wing and a mirror?
"It could have been," Hamilton agreed. "It happened on the fourth lap, and I had no way of telling then that it was the floor, so I just had to work with what I had. All of a sudden the car was completely different to what it had been on the formation laps.
"To begin with, I was sitting close to Valtteri, trying not to hurt my tyres and waiting to see what might happen, but with the handling problem and then the early stop I had to make [as Mercedes had to cover early stopper Vettel], I knew that the win had gone. After all, I had to run 43 laps on a set of mediums… I still had plenty of pace, but you need a delta of 1.8s to try and overtake here, and once the gap had opened up I just drove fast enough to make sure that I kept second and still had tyres left for the end. I did that rather than push to try and keep up with him and ruin them."
He was more upbeat than he'd been in the car while telling his engineer Bono how much he needed the extra point for fastest lap, but you'd expect that. It's how the human psyche works as you overcome a negative. Not that second place was exactly a disaster, once you understand some of the reasons why it wasn't a victory. It's already 18 points in the bag in his mind rather than eight points lost, and he's recharging ready to attack again in Bahrain.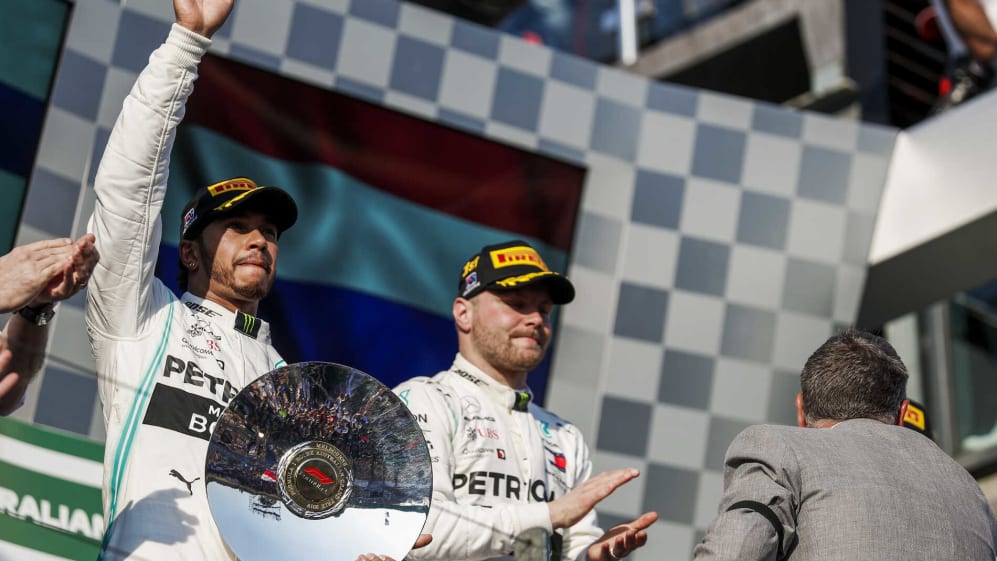 Red Bull and Honda are going to cause trouble
It's official. We should all cease forthwith sniping at Honda.
In Melbourne they led a Grand Prix for the first time since Jenson Button won the 2006 Hungarian GP. They scored their first podium of the turbo-hybrid era, and their first since Rubens Barrichello finished third in the 2008 British GP.
Remember Fernando Alonso's "GP2 engine" dig at Suzuka a few years back? That's ancient history. Some very interesting figures back up that assertion.
The Red Bulls topped the speed trap in the race at 321.9 km/h (Pierre Gasly), the finish line clocking at 310.2 km/h (Gasly), Intermediate 1 at 281.7 km/h (Max Verstappen) and Intermediate 2 at 304.2 km/h (Gasly).
Interestingly, Daniil Kvyat was right up there too in the Honda-powered Toro Rosso.
Verstappen praises 'great start' for Red Bull-Honda partnership
And, of course, there was that delicious moment on the 30th lap when Max Verstappen overtook… Vettel's Ferrari! It happened on the run down to Turn 3, and was further indication that the marriage of an Adrian Newey/Rob Marshall chassis with a much-improved Honda engine is going to ruffle feathers all year.
Yes, Max ultimately got beaten by Lewis's wounded Merc, while Valtteri's healthy one was 22.5s further up the road, but Honda have a lot of aggressive developments coming. At last, it's beginning to feel like we might get to relive the Honda glory days from the late '80s and early '90s.
Don't write-off Ferrari just yet
In a way, Ferrari's performance encapsulates what I love and hate about testing. It seems terribly important at the time, and a week later it's irrelevant. But did anyone expect them to fall so spectacularly that Sebastian Vettel finished 57.1s adrift of the leading Merc? Or behind a Red Bull?
In the past couple of years that would have set all the alarm bells ringing in Maranello, rather than the church bells they toll after a victory, and the winter mood of confidence and cohesion would have gone down the drain. This time? This brutal result won't do anything other than motivate Mattia Binotto and Laurent Mekies and their not quite so merry men to push even harder. And I do expect the SF90 to be super-quick on smooth circuits.
They learned the hard way what it thinks of bumpy tracks, and you can be sure there's a programme already underway right now to ensure that the next time we get to a similar surface they'll have figured out a better set-up to alleviate the problem. Write Ferrari off at your peril.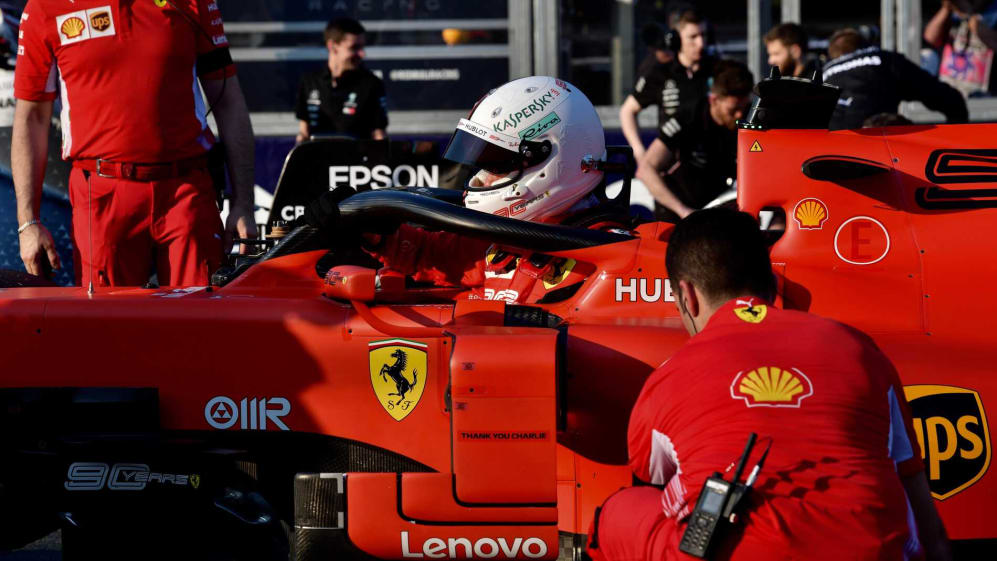 Expect a fired-up Leclerc at future races
I confess, I really like the new Ferrari, with their outgoing attitude that has replaced the sullen aggression of recent eras. I spoke to more red-clad personnel in Melbourne than I probably did in the whole of 2018. This hasn't come a moment too soon for F1's oldest and most popular team, and reminds me of when Stefano Domenicali (a most welcome paddock visitor this weekend) was in charge.
The one thing I'm concerned about is the possibility that Charles Leclerc will have to play second fiddle to Seb. I never like seeing that. Charles was faster on Sunday and should have been allowed to pass his struggling partner, so let's not have any more of that.
But I liked his practice take on the matter. Asked how he might obviate the need for team orders, he simply replied that it was up to him to ensure the situation didn't arise. In other words that he needs to out-qualify Seb and run convincingly ahead of him in races.
That's something I firmly expect to see on several occasions this year.
Haas are only just getting started
Poor Guenther Steiner! The star of Netflix's Drive to Survive series came down to earth a little in Melbourne, not long after we'd all been ragging him on the grid about trouble with his nuts. Wheel nuts that is…
Remember how Haas lost 22 points here last year because Romain Grosjean and Kevin Magnussen suffered loose wheels?
KMag drove an excellent race this time, snatching sixth at the start and clinging to it like a limpet until the chequered flag fell. But Romain ran into trouble with his left front wheel – the exact nature of which has to be identified.
Let's say that I don't expect to see a recurrence of that (and it's odd that it should happen 12 months on after solutions were successfully implemented last year). What I do expect is for Haas to be stronger than ever as they head into Year 4. I was impressed last year that they kept up their development, and predict that they will be a major pain to the other midfielders over the remainder of 2019.
The future of F1 looks bright
Rookies Lando Norris and Alex Albon, together with veteran Sergio Perez, got royally messed up by fellow novice Antonio Giovinazzi after they had made their early pit stops. The Italian stayed out and was struggling with handling problems, and the time they spent trapped behind him meant that Lance Stroll, Daniil Kvyat and Pierre Gasly, all of whom were way behind them initially, could run longer, make their own stops, and leapfrog them. Stroll and Kvyat took the final points as a result.
Lando said afterwards that he was disappointed and had "let everyone down" by failing to score. But that was something beyond his control. What was within it was the beautiful pass he pulled on Antonio going into Turn 3 on lap 26. That was class! He had nothing to reproach himself for, but I liked the fact that he thought he did. That's a racer's mentality.
I thought all four rookies (I'm including Giovinazzi in this, who started two races in 2017) did great jobs. Lando's qualifying was extraordinary, Alex drove with great composure and would arguably also have scored a point but for Antonio, who was doing what a racing driver is paid to do and doing it well for many laps. And though he only finished 16th, George Russell never put a wheel wrong all weekend in a difficult car.
They'll have their ups and downs, but I expect all four to keep showing well over the balance of the season.
No quick cure for Williams' pain
Every time a camera picked up Claire Williams' this weekend, her face bore stark evidence of the pain that the team which won the first two races to be held here are currently feeling.
And the sad part is that I don't see any decrease in that right now, especially after the 'departure' of technical boss Paddy Lowe. Bringing somebody in partway through a season will always be a compromise, and we have yet to see just who they have in mind as his replacement.
There were some positive signs, however. Subtracting Williams' best time from the best lap in each session, they were 3.914s off Lewis Hamilton's Mercedes in FP1; 3.858s off it in FP2; 3.652s off it in FP3, and 2.343s down on Charles Leclerc's Ferrari in Q1.
Kubica rues 'complicated' F1 return after sustaining start damage
George Russell says the car felt great in quali, having slid around quite a lot in free practice, but simply lacked aerodynamic grunt compared to rivals.
Of course there will be upgrades as the season goes on, but Melbourne made it crystal clear that one of the sport's most popular teams have a massive mountain to climb.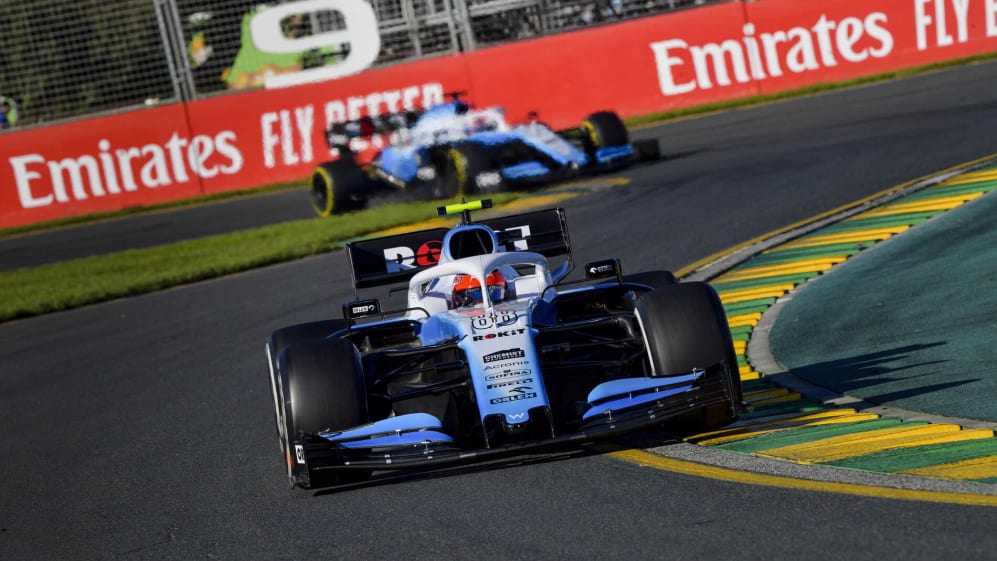 Charlie Whiting will be a hard man to replace
The sudden death of Charlie Whiting was a horrible start to the new F1 season and knocked many people in the paddock sideways. An F1 lifer, he had been a staple of the sport for so long that he had become one of those characters one expected to be around forever.
And you can be very sure that his loss will be felt for a very long time, not just on so many personal levels, but in the professional sphere.
Charlie was not just the permanent race starter. He headed the technical department, as the poacher turned gamekeeper who decided what was and what wasn't legal when teams proposed various engineering solutions. F1 is a very, very competitive game, and you need a very sharp and savvy referee who won't get wool pulled over his eyes and won't get conned or browbeaten into accepting changes.
'He was a pillar of F1' – Drivers lead tributes to Charlie Whiting
On the technical side of things, even before the tragedy struck, Jean Todt had already proposed to replace Charlie, possibly at the end of 2019, first with Marcin Budkowski – who decamped instead to Renault – and then Laurent Mekies, who did likewise to Ferrari. I would expect to see Nikolas Tombazis, who worked very closely with Charlie on that front, step fully into those big technical shoes.
Supercars deputy race director Michael Masi stepped up as race director in Melbourne and did a fine job. The Australian is highly rated within the FIA, serving as a race steward in the Chinese GP last year, and it would not be a surprise to see him step up to the role more frequently in the coming months.
But that still leaves the roles of safety delegate and permanent race starter to be filled. Or his roving brief to visit and ratify new venues. Charlie grew into those just as he did his other roles, so expecting one person to do likewise in them would be naive and likely create problems.
The dilemma merely underlines just what a remarkable job Charlie did not just to juggle all his roles, but to do so as efficiently, effectively and calmly as he did.
F1's love affair with Melbourne continues
The Australian Grand Prix not only kicks off the F1 season as a matter of tradition. It's one of its poster boys for city-based races.
Access is easy for spectators, which is but one reason why over 324,000 of them flocked into Albert Park across the event.
These are strong figures, and they will continue to act as encouragement to other venues either promoting or considering promoting Grands Prix. And the manner in which the race is run will continue to highlight how to do the job effectively, as a city gets into the swing of things to give fans the best of both worlds: spectacle on track, and fun in the evenings. Monaco, Montreal, Singapore, Mexico City and Austin notably do the same.
Melbourne also attracted 10,000 people to the downtown launch of the season. Those kind of take-it-to-the-people events are a sign of a sport that cares. More, please.