Feature
DT's 10 Hot Takes: On Hamilton's greatness, Bottas' 'teeth' and Ferrari's pace desertion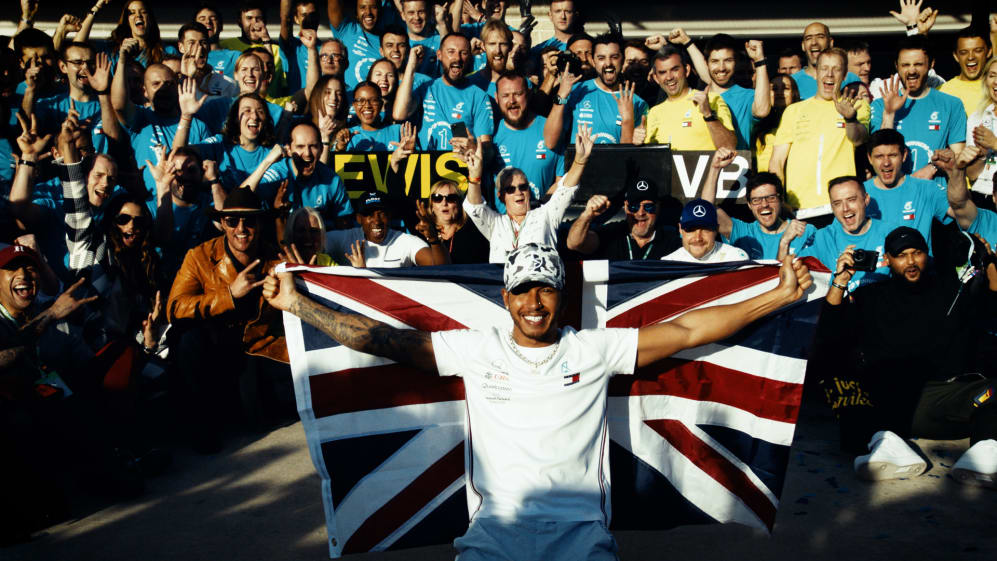 A celebrated Formula 1 journalist with more than 500 (consecutive) Grands Prix' experience, David Tremayne is one of those familiar paddock figures who has seen it all, met them all, and written about it all, over almost five decades of F1 racing. Here, he shares his hot takes from round 19 of the season in the United States…
1. It's time for all F1 fans to recognise Lewis' greatness
I've known all of the F1 world champions since John Surtees, who won his title in 1964, and I've seen most of them race. I've also listened to them, interviewed them and hung out with them, at various times.
And though many of them were very intelligent and lucid characters, I've tried and failed to think of one who comes close to Lewis Hamilton when it comes to expressing his feelings about his occupation.
For reasons that escape me, Lewis seems to be Marmite to many fans
Last year in Mexico some of the things Lewis said were genuinely moving. This year they were more inspiring, but also very insightful, including how he dealt with his own demons and kept himself motivated and committed.
On Sunday he moved past the legendary Juan Manuel Fangio in terms of titles, with six to five. I hope he goes on to match Michael Schumacher's seven and to beat his 91 victories. For reasons that, I confess, escape me, Lewis seems to be Marmite to many fans. For me, he is a fantastic driver with a true knight's code of on-track chivalry, and a human being of very high value.
It's time he was appreciated for who and what he is, F1's elder statesman who isn't afraid to drive a car to its limit or to speak his mind. A driver who walks the walk, and talks the talk. With honour.
READ MORE: Can Hamilton equal Schumacher's 7? Wolff and Hamilton have their say
2. Valtteri for champion in 2020? It could happen…
Two wins in three races, both of them pretty dominant. Hmm.
You could see that Valtteri Bottas was torn between feeling disappointment that his increasingly slim championship hopes were finally over, and savouring that visceral pleasure a driver gets from beating the best.
He got beaten by 381 points to 314 this year, courtesy of Lewis's 10 wins to his four. That mean he was 67 points behind, but at the same time he is 65 ahead of the third placed man, Charles Leclerc.
There's a steeliness about Valtteri that I like. Don't be surprised to see him in even tougher form next year. He has a bulldog quality that won't let him quit until he gets what he wants.
READ MORE: Austin winner Bottas 'can't wait for next year' after conceding 2019 title
3. Red Bull's FIA questioning is intriguing
Okay, so why did Red Bull go to a huge amount of effort by effectively doing some reverse engineering and their own detective work, prior to placing three possible fuel flow scenarios to the FIA for ratification on October 22nd?
That was the 'Big Question', when the situation became clear in the COTA paddock on Saturday.
The rules say that fuel flow cannot exceed 100kg/hr, but that flow is only measured at intervals. Red Bull were concerned that a rival might have found a way of boosting power, so had investigated whether this could have been achieved for specific limited periods – while meeting the legal requirements at those measuring points – by providing temporarily greater fuel flow in between them as well.
Red Bull knew their proposals would not stack up, but wanted the air cleared.
The FIA's way of answering such approaches is to issue a technical directive to all teams, setting out what is and isn't acceptable, and this was duly done on Saturday morning. It stated clearly that all three scenarios would be unacceptable, since they infringed the regulations regarding fuel flow.
Asked, and answered, as they say in legal circles.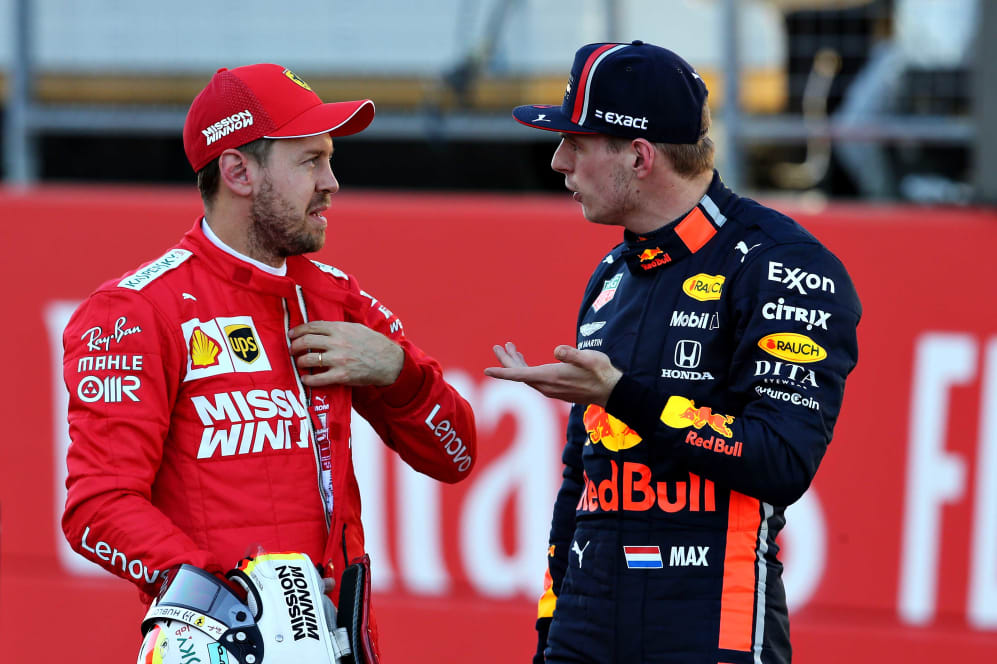 4. Ferrari let another opportunity slip
When Sebastian Vettel missed out on pole position by just 0.012s to Bottas, and Charles Leclerc was pretty close behind in fourth despite having to run an older engine after problems on Saturday morning, it looked like situation normal for Ferrari in Texas.
Yet their race fell apart.
Vettel said he didn't think he hit anything, but the indications are that he touched Alex Albon's Red Bull and eased it into Carlos Sainz's McLaren, on the first-lap exit to Turn 1. Thus within seven laps the German was out with a right-rear suspension failure.
I'll be fascinated to see how Ferrari go in the two final races, in Brazil and Abu Dhabi
Okay, that was the luck of the game. But right from the get-go it was clear that Leclerc just wasn't in the fight, and though a set of softs and a late run gained him the hollow consolation of fastest lap, it meant nothing when he finished an embarrassing 51.6s behind.
READ MORE: Leclerc has 'no explanations' for 'most difficult race of the season'
I'll be fascinated to see how Ferrari go in the two final races, in Brazil and Abu Dhabi, to see whether this is a momentary slip.
5. Ricciardo reminded us of his quality at COTA
Daniel Ricciardo was in amusing form on the plane from Mexico to Los Angeles, admitting that he was a little concerned during his late-braking move on Sergio Perez in Mexico's Turn 1 and the resultant autocrossing he needed to do to get back on track.
But he was in even better form in Texas, with another very strong drive into sixth place for Renault which made them 'best of the rest' and reminded us all that he used to beat Max Verstappen at times during their partnership chez Red Bull.
Bottas and Albon had great races, but for me Danny Ric's was certainly one of the stand-out drives.
6. Lando impresses. Again
As was Lando Norris's. I like the way he's gone about things this year, generally keeping beneath the radar while banging in consistently strong and convincing performances that bode very well for his future.
Starts are his forte, and once again a McLaren was right up there in the early going as he ran fifth before Ricciardo demoted him.
Good to see, for both driver and team.
READ MORE: McLaren duo left 'frustrated' in Austin despite double-points finish
7. The 2021 rules look proper
I confess that I was really happy when the fine detail of the 2021 regulations was finally revealed here on Thursday.
My letter to Santa had implored him to bring back ground effect, and that's just what the FIA and FOM have done. Thus we have far less reliance on front wings, and a much better chance of cars running much closer and therefore facilitating much better racing.
The huge research that went into developing the 2021 regulations was conducted by clever people who were credible race car designers
A cynic suggested to me that within 18 months all the clever-dick aerodynamicists will have found all sorts of ways around the new restrictions, and that may well be the case. But then again it might not. You have to remember that wind tunnel and CFD time is strictly controlled these days, which means that the more time you spend now on your 2021 challenger, the less you can invest in the 2020 car.
There's also the point that for the first time ever the huge research that went into developing the new regulations was conducted by the same sort of clever people who will design the cars that will actually race in 2021, because they themselves were credible race car designers once upon a time…
8. Why can't cars run on electrical power only during pit stops?
Much is being made – rightly – of F1's imminent and long overdue new take on environmental responsibility. There are a lot of plans already being initiated, but this will, I hope, be a carefully considered and well-developed statement that will place great emphasis on F1's ability to help create solutions to global problems, while reminding everyone as the sport should have when the turbo-hybrid formula was inaugurated in 2014, that the current power units are the most efficient hybrids in the world.
On which note, I was intrigued when a friend suggested over the weekend that it would be quite possible even now for cars to run purely on electrical power during pit stops.
That's not a bad idea, is it?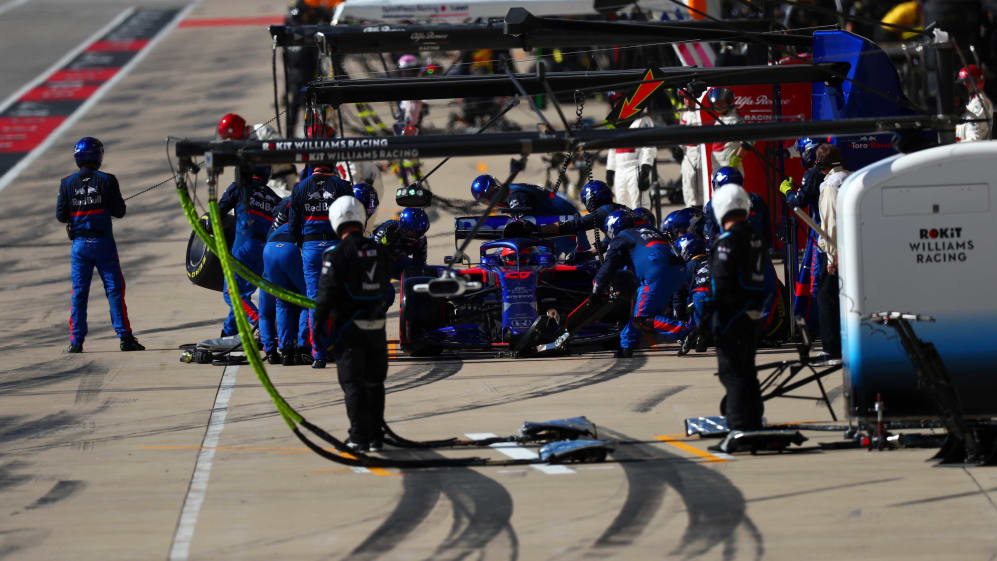 9. F1 appears to be making in-roads in America
The plan to stage a Grand Prix in Miami might have run into a few snags last week, but F1 made a big impact in an excellent and well-received demo on the streets of Los Angeles.
Commercial boss Sean Bratches pulled together fan favourites Daniel Ricciardo, Max Verstappen, Valtteri Bottas and Alex Albon, who delighted big crowds with their smoky donut action.
Valtteri won that little contest, but the big winner was F1. Good to see such initiatives spreading the gospel, especially in such a massive market.
10. Mario remains the racer's racer…
It was my fortune to have a brief catch-up with Mario Andretti, surely one of the most charismatic racing drivers of all time and arguably the greatest all-rounder, who won in F1, Indycars, NASCAR, sportscar and sprintcars.
He'll be 80 in February, but remains the sort of racer whose face lights up when you talk about his exploits. In particular we discussed the 1977 Dutch GP, in which he was eased off the road by James Hunt while challenging the Briton for the lead round the outside in the Tarzan Hairpin.
LISTEN: Mario Andretti on his journey from child refugee to F1 world champion
Mario called James a "stupid little twerp" in a post-race spat after James had loftily declared: "We don't overtake round the outside in Formula 1."
Even today, it's wryly amusing that a man who climbed racing's nursery slopes in Minis and Formula Fords at Brands Hatch and Snetterton should say that to a racer who cut his own teeth battling against the likes of take-no-prisoners wheelmen A. J. Foyt and Parnelli Jones on dirt-track bullrings such as Langhorne, where they threw their 500bhp sprintcars any which way into gravel-spewing corners with quaint names like Puke Hollow.