Feature
DT's 10 Hot Takes: On Leclerc's 'elbows', a crazy qualifying and Vettel's next move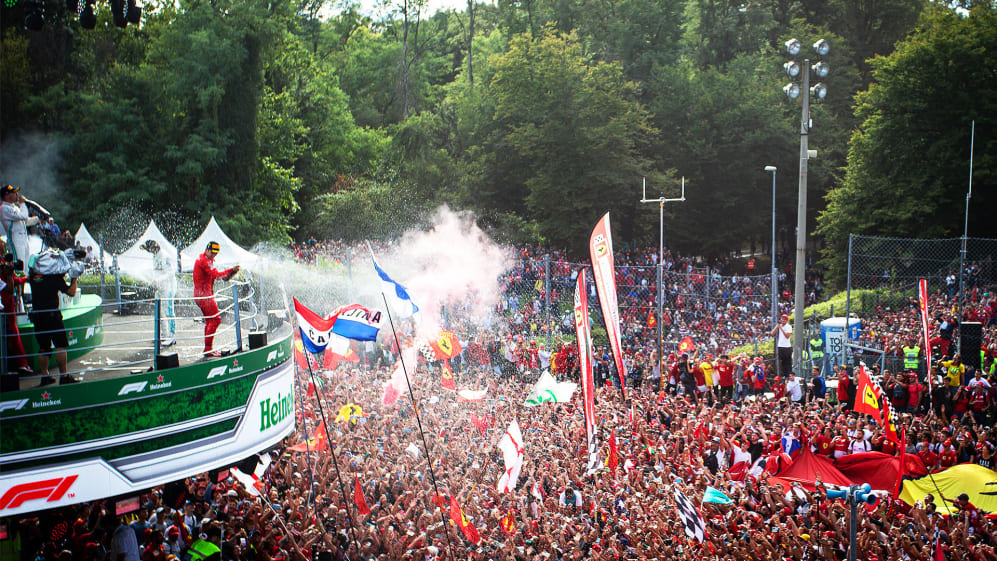 A celebrated Formula 1 journalist with more than 500 (consecutive) Grands Prix' experience, David Tremayne is one of those familiar paddock figures who has seen it all, met them all, and written about it all, over almost five decades of F1 racing. Here, he shares his hot takes from round 14 of the season at Monza…
1. Freedom for Leclerc – but at what price?
When he was asked on Sunday night to use one word to describe how it felt to have started winning Grands Prix, back-to-back Belgian and Italian GP victor Charles Leclerc said, "Liberation," with the French pronunciation. He then amended that to the English word: "Freedom."
This was, he said the first weekend he had approached an F1 race with the sole aim of winning, such was the confidence that he gained through last week's success at Spa.
Out of the car, he was still the cheerful young man who politely takes his sunglasses off when he speaks to you, and who asked television interviewer Martin Brundle if he would mind if he spoke Italian immediately after winning, for the sake of the tifosi.
But the manner in which he obliged Lewis Hamilton to go the long way round the second chicane when the Englishman tried to overtake him for the lead on the 23rd lap, and put his elbows out again with a couple of swerves in the Curva Grande 13 laps later, was a bit of an eye-opener that didn't win him a lot of friends as he sought to establish once and for all, after his late loss to Max Verstappen in Austria, that he is no wallflower.
2. Tensions will be brewing at Ferrari after their qualifying slip-up
That new image of Leclerc went hand-in-hand with the friction that developed at Ferrari during and after qualifying.
In Spa, Sebastian Vettel had done his bit for the cause by keeping Lewis Hamilton at bay as long as he could, protecting Charles' lead. On their final runs in Q3 at Monza the plan was that Charles, on the provisional pole with a lap of 1m 19.307s, would be the one to tow Seb around, to help him improve on his 1m 19.457s which had left him fourth.
READ MORE: Ferrari did not stick to Monza qualifying gameplan, says Vettel
It was, of course, a very messy affair with everyone waiting for everyone else to be the tow-provider, but as Carlos Sainz and Nico Hulkenberg played go-slow at the front, Charles resiliently refused to overtake them as Seb gesticulated madly at him to get a move on, while asking Ferrari over the radio to instruct him to get going.
Charles eventually accelerated and crossed the line with a tenth to spare but had no need to complete the lap, as nobody else apart from Carlos had reached the start/finish line in time. Seb was furious, yelling into the radio in a voice laden with sarcasm: "Thank you, thank you!"
Deliberately upsetting his four-time champion team-mate may prove to be something Charles comes to regret…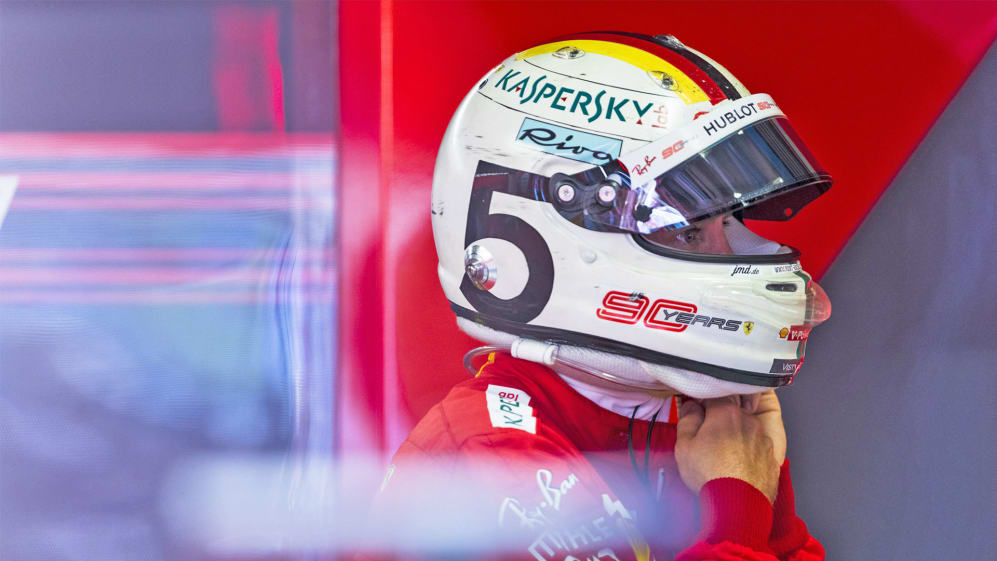 3. Qualifying wasn't as funny as many people thought
With F1's rediscovered love affair with the slipstream tow, for the second race in a row qualifying created the ridiculous spectacle of everyone hanging back and nearly running into each other as they sought to be avoid being the man who would run ahead of the pack and cut the hole in the air from which they could all benefit.
In some ways it was just like the old pre-chicane days of the 1960s and 1970s at Monza, except that, back then, people would drive round a second or so off the pace, looking for a faster runner to latch on to, rather than crawling around almost at a standstill.
It might have seemed amusing to some, but it didn't do the sport's image any good and it short-changed spectators in the grandstands and the global audience, thousands of whom had risen at odd hours to switch on their television sets, only to watch seven men manage not to reach the start/finish line in order to entertain them.
The race stewards looked into things as carefully as they could and issued reprimands to some, but there wasn't a lot they could do. But they strongly recommended that as a matter of urgency, the FIA should sort out a protocol for such situations, with clear penalties for those who transgress in a similar way. That can't come into force soon enough for me – or for all those who felt cheated on Saturday afternoon.
4. Sebastian Vettel is not in a happy place right now
By all accounts, Sebastian was in a dark mood at Monza on Saturday night, ranting on all manner of subjects to anyone who would listen.
At the heart of it was the dismay and hurt caused by his team mate's perceived betrayal of Ferrari's gameplan in qualifying.
Charles has had the upper and since Austria, and when he came out on to the podium on Sunday evening, to the cheers of the adoring tifosi eager to help him celebrate his second consecutive win, you couldn't help but think you were witnessing the changing of the Old Guard in Maranello.
One of the fascinating aspects of the remaining races will be to see whether Seb can get back on terms with his upstart partner, for he is a proud man who does not take kindly to being the number two… and just what he decides to do with his future.
5. Verstappen and Leclerc at Ferrari? It could happen…
Speaking of which, I'm told that Jos Verstappen, Max's dad, has had a conversation "above Mattia Binotto's level" with Ferrari – which I presume means with CEO Louis Camilleri.
You would expect that, of course, just as you'd expect him to have had talks about the future with Toto Wolff at Mercedes.
Max is under contract to Red Bull to the end of 2020, but the moves behind the scenes are always interesting at this time of year.
Could you imagine a Ferrari team with Charles Leclerc and Max Verstappen as team mates?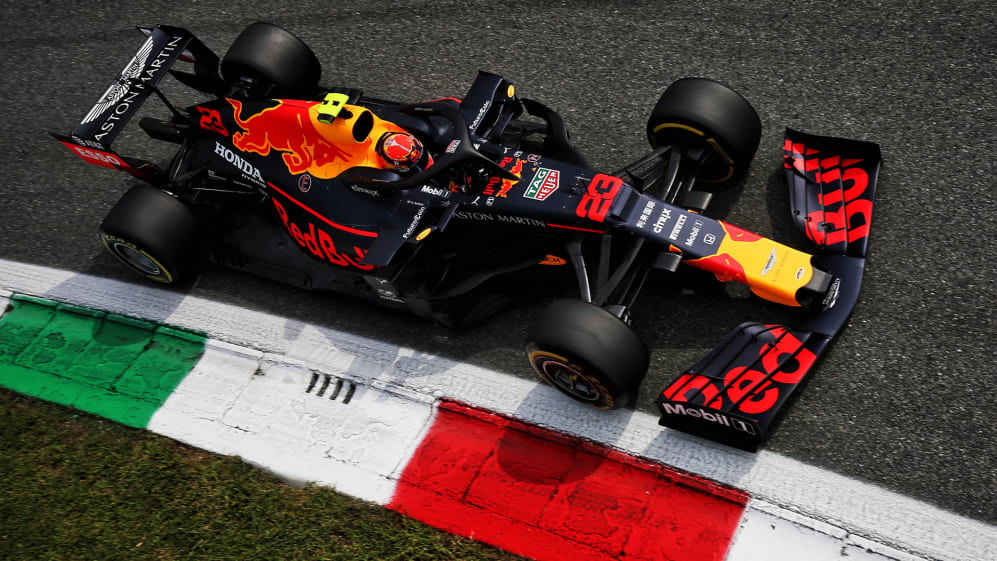 6. Binotto handles himself like another Ferrari technical legend
I happened upon Mattia Binotto in reception in the Hotel de la Ville on Friday evening and offered my congratulations on his first win as the man in charge at Ferrari.
"Oh, that was all down to Charles and the team," he said immediately, "I claim no credit for that. It was nothing to do with me."
Which, of course, is nonsense, because he is the leader and the man who has opened up the great team once again and presented its best face to the world. I told him he reminded us of a 21st century version of famed engineer Mauro Forghieri, which caused him to look a little uncertain, until I added, "without the emotional outbursts."
It was intended as a compliment, because both have that professorial look. F1 people back in the 1960s and 1970s loved Mauro as much for his passion as for the odd mood swing, just as they also enjoyed Uncle Ken Tyrrell's occasional 'froth jobs'.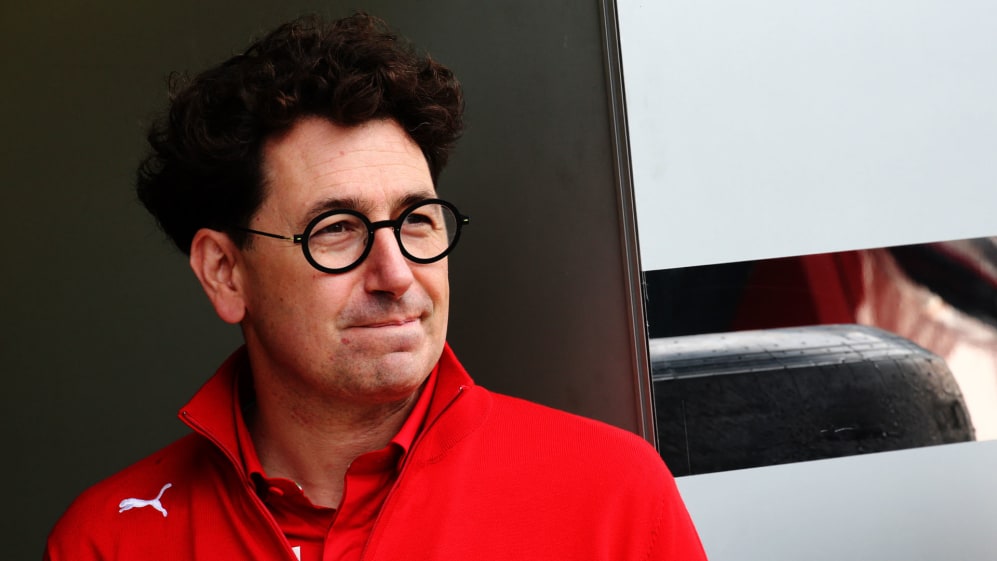 7. I'm willing to give this new leniency from the stewards a go
Happy spectators across the globe will have noted with great satisfaction that we are in another 'laissez faire' episode of the F1 story. Not so long ago, everything was about track limits and smacks on the wrist for wheel-banging. But since Austria, where Max Verstappen robustly deprived Charles Leclerc of the lead to win for Red Bull, there has been a deliberate decision to 'let them race'.
Of late, race director Michael Masi has favoured the black and white flag, which is shown to drivers when their conduct is under close observation. Charles was rightly shown it when his driving was getting very close to the edge of acceptability while he was discouraging Lewis Hamilton from overtaking.
READ MORE: FIA explain use of F1's 'yellow card' for Leclerc at Monza
It's been met with mixed emotions, and I'm sure there will be more. Lewis said what the drivers want most in the application of the rules is consistency, and I can see some inconsistency arising when somebody finally oversteps what is acceptable and has to get reined back in with a penalty, and then everyone starts arguing over what are acceptable means. But let's give it a try and see what happens.
As Martin Brundle remarked – and he should know – the racing we have seen in the past few Grands Prix is "F1 box office."
8. Leclerc's driving was on the limit – but not handing him a penalty was the right decision
There were some who thought that Charles should have been penalised, for his moves against Lewis on Laps 23 and 36.
I thought he was a bit rude with the former, and that he moved twice with the latter, which was supposedly illegal.
But can you imagine the outcry there would have been, to have such a great fight interrupted that way?
I really liked Toto Wolff's comment. Asked for his thoughts, he replied: "The racing was very hard, maybe over the line – and Lewis I think was instrumental in not making it an incident. But at the end of the day, what do you do? You give a leading Ferrari in Monza a five-second penalty? Out of the question. Then we need a police escort out of here!"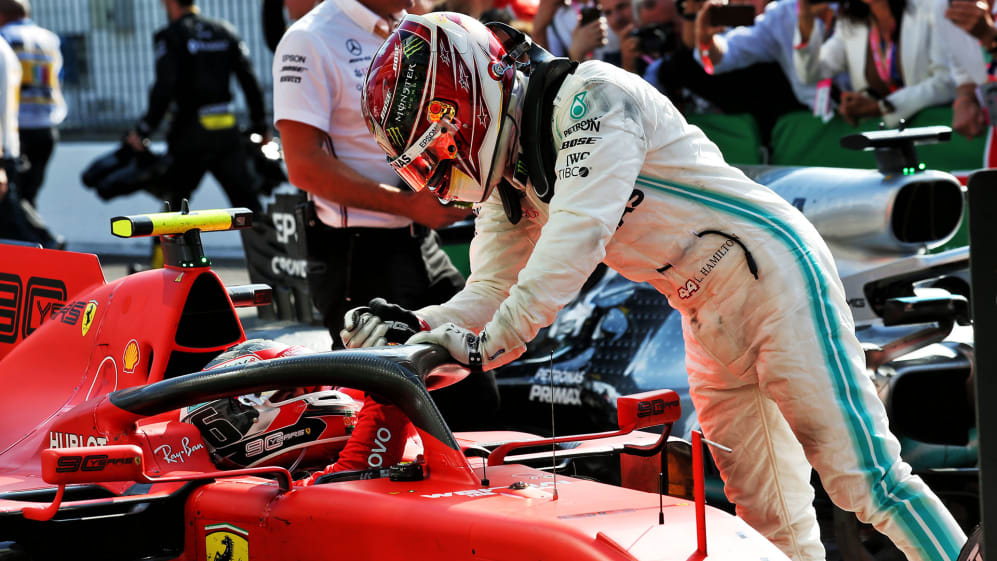 9. Albon vs Sainz? I'm afraid it was too ambitious from the Thai driver
When Alex Albon ran very wide exiting the first Lesmo on the sixth lap, it looked for all the world as if Carlos Sainz, running eighth just ahead of him in his McLaren, had simply eased him off the road.
It was, however, one of those classic incidents in which you take an immediate view, but then change it the more you watch it. And one of the reasons why we have the stewards.
They looked at it straight away from several angles and were able to conclude that while he had held his line, which was his right since he was running in front, Carlos had done nothing untoward. And that Alex had attempted a move that just wasn't on. "You just don't try and overtake on the outside of the first Lesmo," one told me.
READ MORE: Albon admits Sainz move 'a bit optimistic' after eventful Italian GP
Alex himself had no complaints and said he just run wide a couple of times, the other one costing him a five-second penalty as he cut a corner overtaking Kevin Magnussen.
He eventually finished sixth after another strong race for Red Bull in which his fastest lap was just a tenth off Max Verstappen's. I'd say he is looking good in that second seat, right now.
10. Here's to many more Italian Grands Prix at Monza
There is nowhere quite like Monza, and I like that 'Cathedral of Speed' expression that is used so often to describe the storied Autodromo.
Maybe it's because the old banking remains, like a guardian sentinel wrapped around the current course, or the beautiful park in which it is all located. But it is a place full of ghosts and the sort of elegant charisma only Italy can muster – and I'm delighted that the Italian Grand Prix is safe at least up until 2024.