Feature
DT's 10 Hot Takes: On the brilliance of Bottas, Leclerc's tough race and Yamamoto's cameo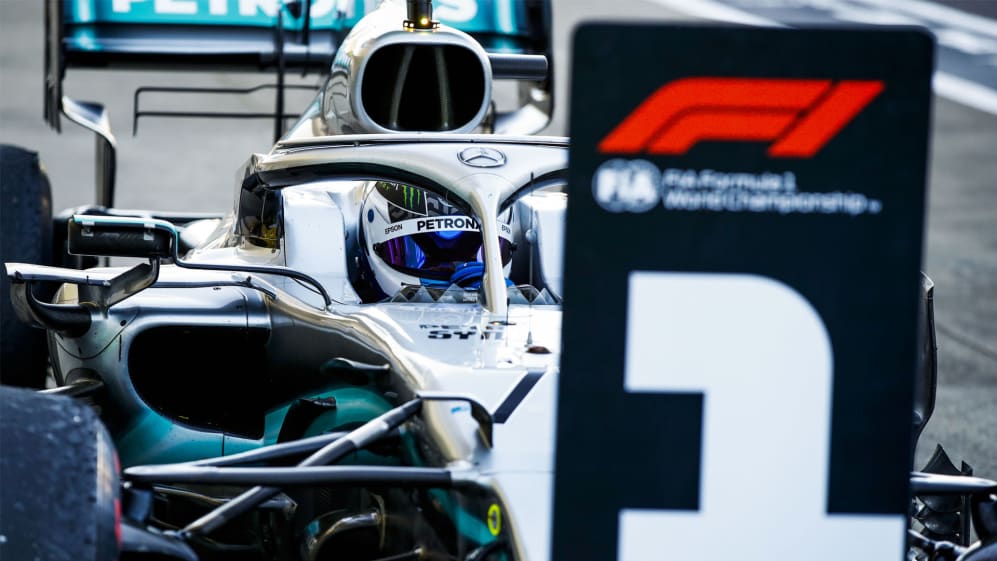 A celebrated Formula 1 journalist with more than 500 (consecutive) Grands Prix' experience, David Tremayne is one of those familiar paddock figures who has seen it all, met them all, and written about it all, over almost five decades of F1 racing. Here, he shares his hot takes from round 17 of the season at Japan…
1. Bottas' win was as good as anything we've seen from Hamilton, Leclerc et al this year
It's been a long time coming, but Valtteri Bottas' third win of 2019 was a humdinger that played a significant part in sealing Mercedes' joint-record sixth consecutive constructor's championship.
The quiet Finn popped this one into the bag from the get-go, upsetting all the pre-race predictions of Ferrari breaking the stranglehold the Silver Arrows have had on the Japanese Grand Prix since the inauguration of the turbo-hybrid era in 2014.
READ MORE: Bottas toasts 'perfect day' after dominating Japanese GP
He was a little concerned at one point that Lewis Hamilton might not be making a second pit stop after all, but he needn't have worried. Mercedes play a straight bat on strategic issues between team mates.
Suzuka is one of the great circuits, and this win was as good as anything we've seen from Lewis, Max Verstappen, Charles Leclerc or Sebastian Vettel this year.
Onnittelut, Valtteri!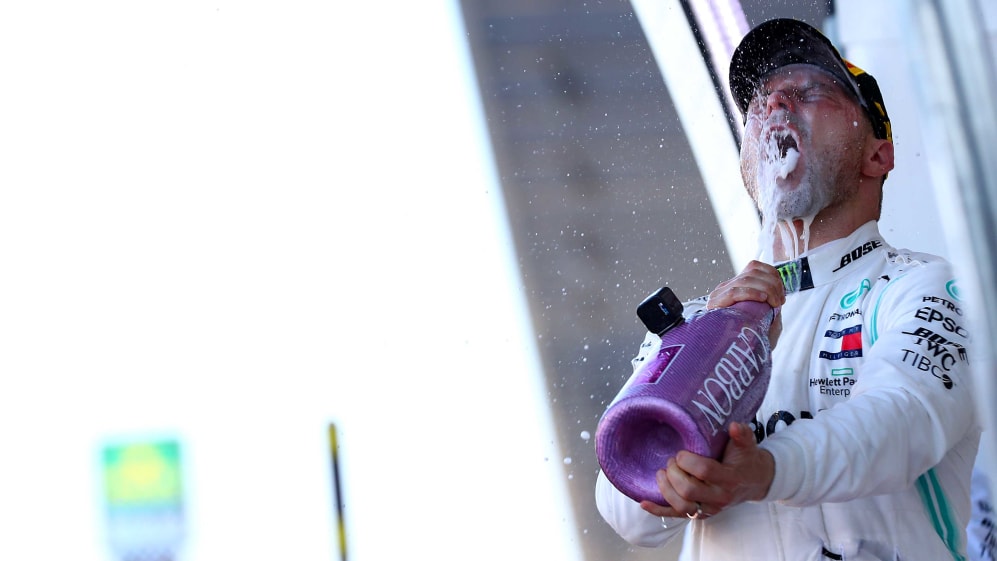 2. Small margins and gains have turned Mercedes into F1's powerhouse
Back in the days when Michael Schumacher ruled F1, Ferrari won a record six consecutive constructors' titles between 1999 and 2004.
Cooper, Brabham, Lotus and Renault have all done back-to-backs. Williams have done three on the trot. McLaren and Red Bull did four in a row. But in Suzuka, Mercedes matched Ferrari's six.
But what is it that is so special about Mercedes, still yet to be beaten overall in the turbo-hybrid era?
Besides being stunningly successful, it sounds like a fun and inspiring place to work
Ask Team Principal Toto Wolff to sum up such greatness and he will tell you that it would not do it justice to come up with a 30-second answer, but that if he were to sum it up, it would be the people within the team, with their never-ending search for margins and gains, putting everything together and leaving no stone unturned, and having a no-blame culture.
"But I think the strength is very deep in the organisation, so ingrained that you can't just put on a Powerpoint and say 'now we are empowering everybody'. You just need to live it in the difficult moments, and I think that has made the strength of the team.
"We've had many hiccups over the past few years, and we've always been able to collect ourselves, understand why we haven't performed well and then come back stronger. We could spend a whole day trying to analyse what I believe are the strengths of the group, but there are so many factors and so many faces come into my mind that I see through the years, happy and tired, and pushing through."
I like that. Besides being stunningly successful, it sounds like a fun and inspiring place to work.
3. Japan was another missed opportunity for Ferrari
Ferrari should have walked the Japanese GP. Instead it was another of those Races That Got Away.
First, there was Seb's horrible start.
"I was a bit early with the clutch initially then clutched in again and lost a bit of momentum," he admitted. "Usually our starts are very good, but not this time."
Then there was Leclerc's collision with Verstappen in Turn 1, which was followed by a confused few laps before Ferrari pitted their man for a new front wing.
Much later, the FIA stewards, having belatedly penalised Charles five seconds for that incident, imposed another 10 second time penalty which dropped him to seventh, adding a €25,000 fine for the team for allowing him to continue with his car in a dangerous state.
4. Why was there no warning flag for Car 16?
That was certainly something Lewis Hamilton demanded to know as he nearly collected a faceful of Ferrari debris exiting the superfast 130R corner on the second lap.
It was clear afterwards that the stewards were also irked by Ferrari's failure to bring Charles into the pits soon enough for a safety inspection. They revealed while imposing that €25,000 fine that they had expected them to honour a statement that they would bring their car in at the end of the second lap, as bits of it were falling off in Turns 11 and 14 and impacting with Hamilton's following Mercedes. They thus did not accept Ferrari's assertion that the car was now in a safe condition after shedding those loose components as a valid reason to stay out longer. Effectively, race control felt they'd been suckered.
READ MORE: Leclerc demoted to P7 in Japan after double post-race penalty
Having revived the use of the black and white flag, which warns drivers that their behaviour is under scrutiny, race director Michael Masi is keen to do likewise with the black and orange one which indicates that a car is suspect from a safety point of view. Expect to see that again soon.
5. Leclerc's momentum halted with stumbling performance
Was it just me, or was this Leclerc's least convincing race since he joined Ferrari?
He looked great on Sunday morning, even if he did get pipped to pole by Seb, but he made an indifferent start, hit Verstappen in the first corner, then looked pretty ragged for the rest of the afternoon. Some of that could be explained by the damage his SF90 sustained in that initial incident, but there were times when he was throwing his car around while fighting his way through the midfield, his effort to set fastest lap got nowhere close to Hamilton's marker, and he looked generally unsettled as he failed to make progress.
I like hard racing but this wasn't hard racing, just irresponsible driving
None of that's a crime – though Max had a different view of their incident, of which he said "I like hard racing but this wasn't hard racing, just irresponsible driving." It was more a sign that, while Charles' is a precocious talent, it is still raw and in need of refinement.
Drivers are human and thus fallible, which makes racing more exciting and less robotic.
READ MORE: Verstappen blasts 'irresponsible' Leclerc after Lap 1 incident
6. Albon's doing enough to earn second Red Bull seat
With Verstappen in trouble so early in the race, Red Bull's hopes rested squarely in Albon's hands. He had already impressed in qualifying by exactly matching the Dutchman's lap time, and he did the team proud in the race. Excessive wheelspin at the start lost him places to both McLarens, but he made them back and took a great fourth place, his best F1 result to date.
It's interesting that, where former incumbent Pierre Gasly struggled with the RB15, Alex was comfortable and confident in it from the start in Suzuka – and if there's one thing you need in Japan, it's to feel at ease in your machine.
"I'm still finding my feet, but overall I'm happy with my pace and progress," he said. Word is that Christian Horner and Helmut Marko think the same. Especially as this was his first experience of the place, and a truncated one at that thanks to the loss of Saturday morning's practice session.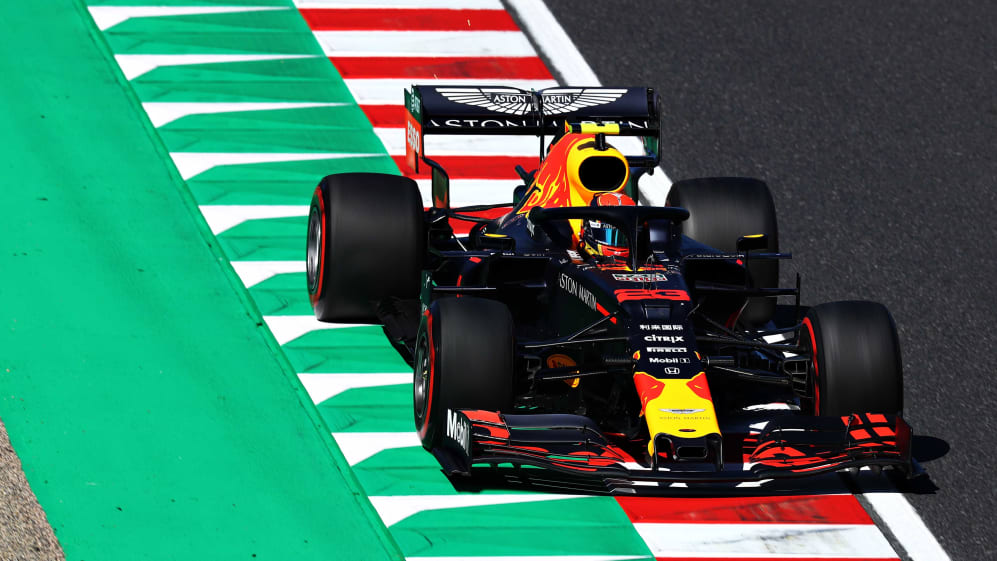 7. The midfield speed-dial their lawyers
Just when all the dust had settled over the glitch that caused the chequered flag to be shown a lap prematurely, and we thought we finally knew who had finished where in the lower echelons of the top 10, and Charles Leclerc had had his wrist slapped and been dropped from sixth to seventh, another bombshell exploded.
Racing Point lodged a protest against Renault. It's been a while since anybody took such a course of action, and an indication of how competitive the fight in the midfield is.
READ MORE: Racing Point lodge Suzuka protest against rivals Renault
They have alleged that Renault breached FIA Formula One Sporting and Technical Regulations, and the FIA International Sporting Code, through the employment of a pre-set lap distance-dependent brake bias adjustment system.
No, I don't know exactly what that means, either, though it sounds like some sort of automatic compensation in the brake balance as a race progresses and the fuel load goes down. The issue was far too complicated to be resolved on Sunday evening. Instead, the FIA Technical Department representative Jo Bauer was directed to seal and impound the FIA standard electronic control units and steering wheels on the cars of Daniel Ricciardo and Nico Hulkenberg in preparation for conducting a detailed analysis of those pieces, and further directed to conduct a detailed analysis of the hardware, software, and data associated with them. A report will then be sent to the stewards.
With talk of some possible major management changes in the wind, this is exactly the sort of thing that Renault don't need right now.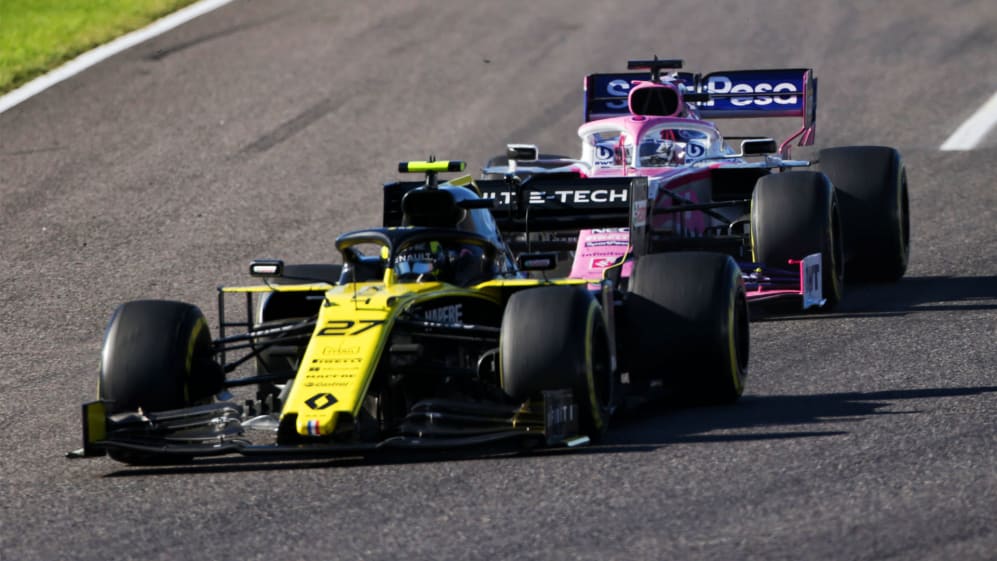 8. A shame Red Bull don't want Yamamoto
There hasn't been a Japanese driver in F1 since feisty little Kamui Kobayashi with Caterham back in 2014. I liked and rated him.
Thus there was a lot of interest when Super Formula and Super GT champion Naoki Yamamoto got a run in Gasly's Toro Rosso in FP1, at the request of Honda.
He looked good from his first lap, pushing hard and smoothly without ever seeming to be out of his depth, and he ended up 0.098s off Dany Kvyat's best time, with the pair in 16th and 17th places.
DRIVER MARKET: Horner says Yamamoto 'doesn't fit Toro Rosso criteria at the moment'
He looked good from his first lap, pushing hard and smoothly without ever seeming to be out of his depth
Yes, he knows Suzuka intimately, but that meant we could get an accurate look at how well he could really do. I thought he did a great job and so did the team, but sadly the inside word chez Red Bull is that there is no chance of an opening for the 31 year-old Honda protege in 2020. Pity.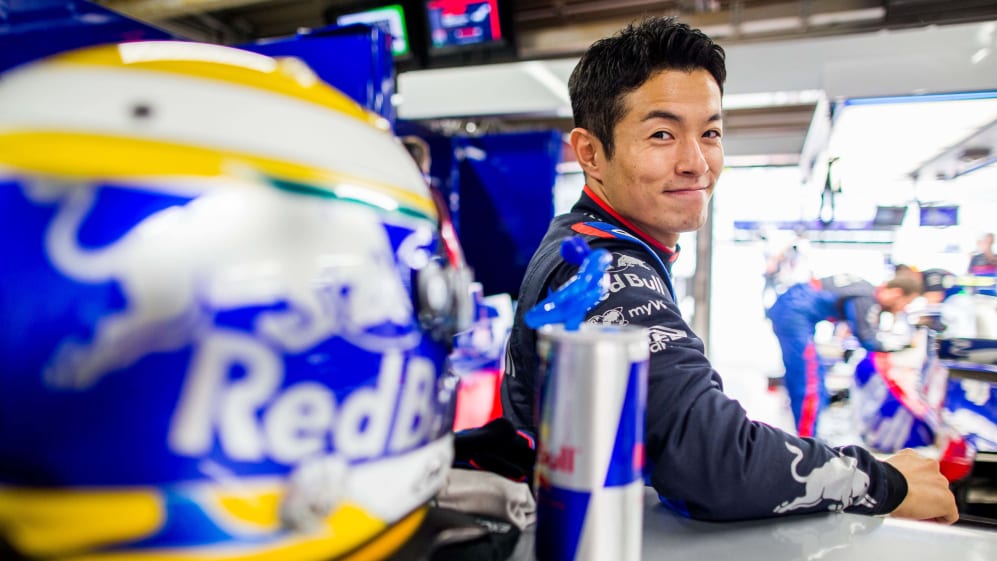 9. Why we go racing in Japan's typhoon season
So, why does F1 come to Japan in typhoon season? After all, it's not the first time we've encountered such weather during the Grand Prix… The 1994 race was affected by the tail-end of Typhoon Zelda; qualifying in 2010 had to be postponed to Sunday morning because of torrential rain; Typhoon Phanfone affected the tragic 2014 race.
It might make a lot more sense to have the race early in the year, as a back-to-back with China, say. But Monday, October 14 is the Taiiku No Hi holiday, the annual Health-Sports Day held on the second Monday in October to commemorate the 1964 Olympics Games in Tokyo. The aim is to promote sports and an active lifestyle. The Mobilityland Corporation (a subsidiary of Honda), the promoter of the race, and the Japan Automobile Federation (JAF) are thus keen to have the event on this three-day holiday, in order to get the biggest possible crowd, and they believe that a switch to April would have a financial impact on the race.
But as F1 proved, even a Super Typhoon can't derail the circus overlong…
10. F1's organisation highlighted all that was good about the sport
It's weekends like this when you realise just how good F1's organisation is.
Typhoon Hagibis is the biggest storm to hit Japan in six decades. It was expected to make landfall at 1900 local time on Saturday, in Izu Peninsula, south-west of Tokyo. It was then expected that torrential rain and tornado-force winds reaching 140mph would make their way up the eastern side of the country. As flights and bullet trains were cancelled and millions were advised to leave their homes, reports of deaths and injuries were rife.
READ MORE: How F1 dealt with the threat of Typhoon Hagibis
The organisers of the Japanese Grand Prix monitored the situation very closely, and in conjunction with the FIA and FOM took the decision early on Friday to suspend all activities at the track the following day on safety grounds. The announcement was made prior to the first free practice sessions, as the FIA and FOM went into swift action.
Within hours the hatches had been battened down, just in case. By sheer good fortune it transpired that the area escaped the worst of the damage, which was focused nearer Tokyo where Japan's Meteorological Agency had warned that half a metre of rain could fall between Saturday and Sunday.
By Sunday morning everything was ready again at Suzuka. Think about that. The entire TV set-up, for example, had been dismantled, stored safely in the pit garages, and reassembled in 14 hours – a Herculean task, but exactly the sort of thing that F1 does so well that it sets a unique example to the world. It's the spirit of racers at its best, and proof that it's not just the turbo-hybrid power units that operate at supremely high efficiency – F1 personnel are their human counterpart.