Feature
F1 FANTASY: Which team were a surprise secret weapon for players in Brazil?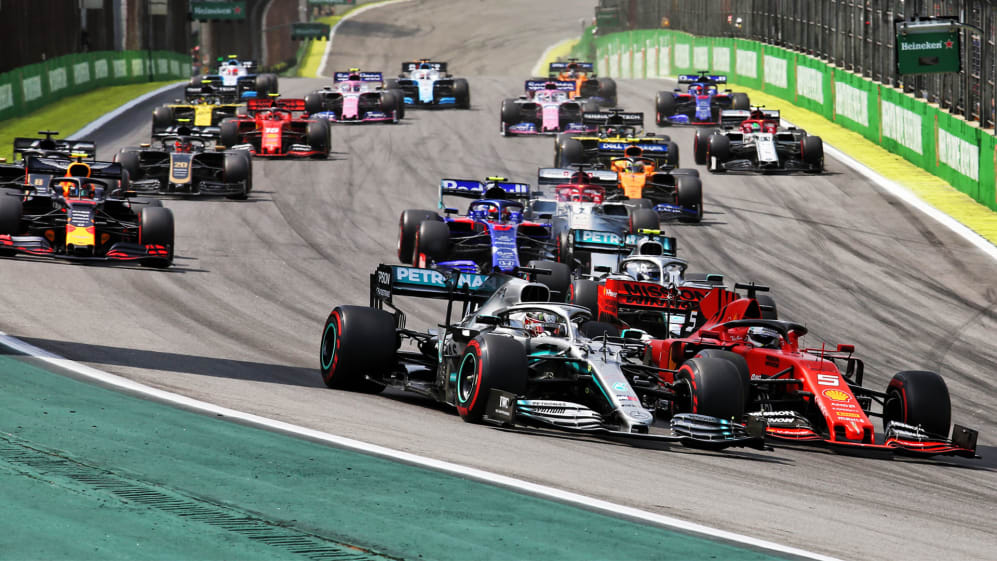 Phew – our pulses have only just returned to a normal resting heart rate following the thrilling finale to the Brazilian Grand Prix. A painful finale, too, for many in F1 Fantasy land. Here's how the on-track action at Interlagos played out in the game...
After 605 F1 Fantasy players picked the ideal team for the United States Grand Prix, the pickings were rather slimmer at Interlagos, with precisely none of you picking the following 'Best Team' from the 15,785,738 possible iterations.
Never mind though, eh? Here's who you should have picked for Brazil – and who you should have avoided like some suspiciously grey churrascaria.
Best Team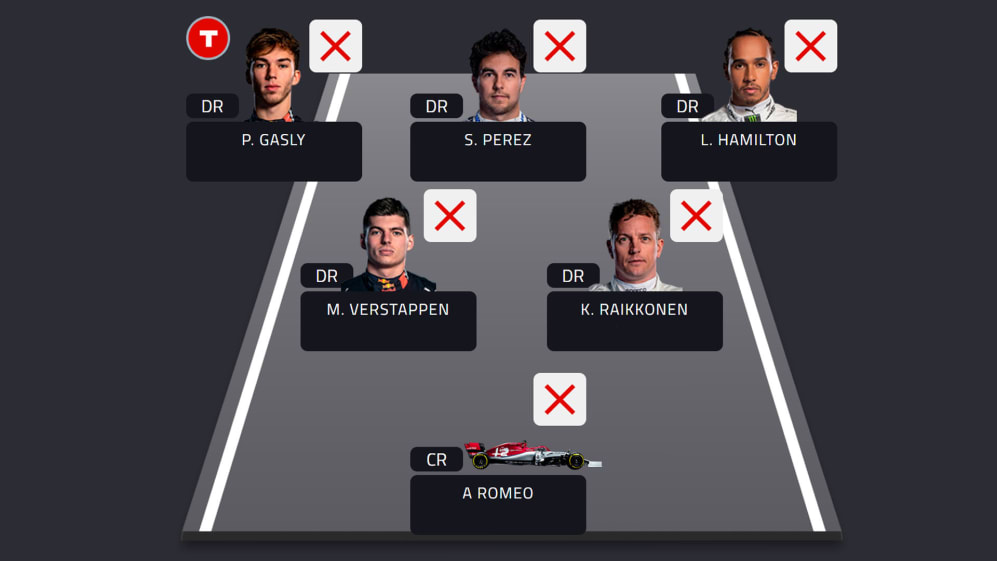 Total points: 262
Budget: $95.3 million
Pierre Gasly: 78 points (Turbo Driver)
Sergio Perez: 30 points
Lewis Hamilton: 30 points
Max Verstappen: 44 points
Kimi Raikkonen: 49 points
Constructor: Alfa Romeo – 49 points
Revenge, as they say, is a dish best served cold – and there was a delicious, frosty irony in Pierre Gasly profiting from the late collision of Alex Albon, the driver who replaced him at Red Bull, to claim his maiden F1 podium for Toro Rosso, as Albon limped home to 14th.
It meant, too, that Gasly claimed the highest score of any driver so far this year, with a mighty 78 for those who turbo'd him. Cha-ching, indeed, for the Gasly faithful.
READ MORE: 'This is the best day of my life' says Gasly after stunning Brazil podium
He was joined in the 'Best Team' by Sergio Perez, after yet another points-scoring Grand Prix for the Mexican, along with Lewis Hamilton – the other party in the Albon incident – pole-sitter and race-winner Max Verstappen (obvs) and Kimi Raikkonen, the Iceman eventually classified a season-best fourth, having previously failed to score any points since Hungary. Not that he was particularly happy about it...
Actually, it was Alfa Romeo who enjoyed the strongest team performance of anyone in Brazil, meaning they were the constructor to have for the first time this season – probably the single biggest factor that contributed to no F1 Fantasy players picking the ideal team, given that just 4.6% of you have Alfa as your constructor.
Worst Team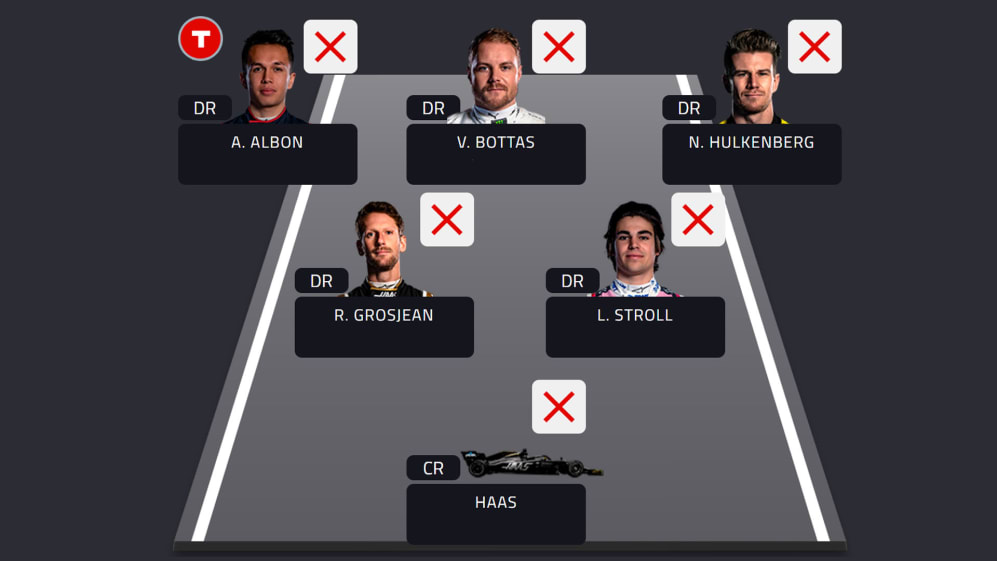 Total points: 0
Budget: 70.8
Alex Albon: -2 points (Turbo Driver)
Valtteri Bottas: 4 points
Nico Hulkenberg: 1 point
Romain Grosjean: -1 point
Lance Stroll: 0 points
Constructor: Haas – -2 points
Despite what we said earlier about revenge etc. you had to feel sorry for Alex Albon, who lost out on what would have been his own maiden podium – and a deserved one at that – at the hands of that Hamilton collision (check out his team radio from the end of the race to hear the poor chap's anguish). But in F1 Fantasy we're only interested in pure, hard data – and in that respect, Albon makes the 'Worst Team' as the turbo driver, thanks to his late-race tumble down the order.
READ MORE: The Winners and Losers of the Brazilian Grand Prix
He's joined there by Valtteri Bottas, whose first mechanical retirement from a race since Austria 2018 means that this 'Best Team' regular makes his first appearance in the 'Worst Team'.
Another retiree, Lance Stroll, makes the grade too, while the team is rounded out by the failing-to-score Nico Hulkenberg and – all together now – ROMAIN GROSJEAN, the French driver making his fifth straight appearance, and 14th of the season.
Meanwhile, his Haas team were the constructor to avoid for the sixth time this year.
Comb over all the F1 Fantasy data from the Brazilian Grand Prix here – and get your team prepped for the final outing of the 2019 season at the Abu Dhabi Grand Prix.