Feature
F1 Sprint, Mercedes' upgrades, and a full house – 5 reasons we're excited about the British Grand Prix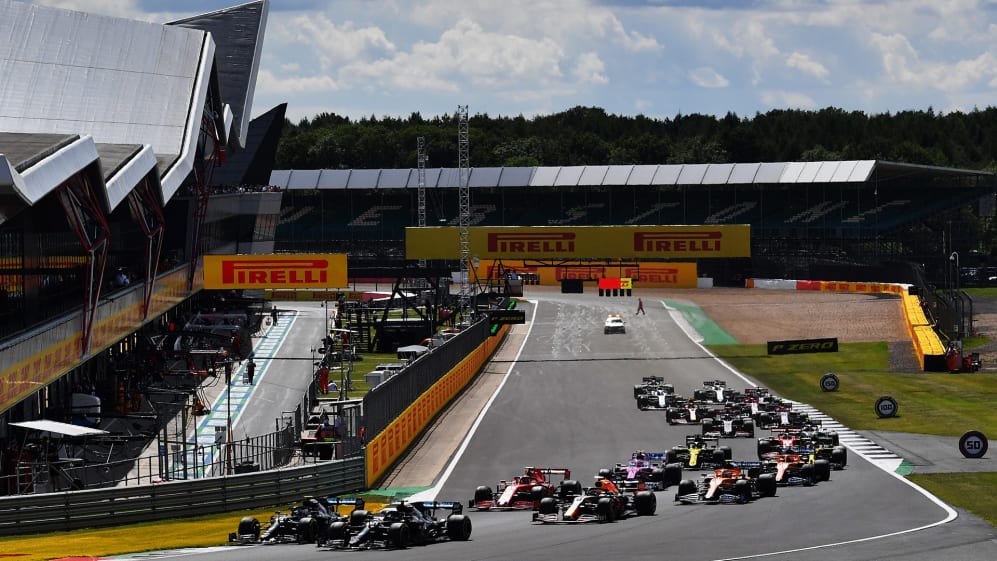 As Max Verstappen and Red Bull start to take charge of both championships, the next installment of the 2021 F1 season comes with a twist. Here are five reasons we're especially excited about the next round at Silverstone…
1. The Sprint
It's not a double-header or triple-header at Silverstone, but fear not, because there will be plenty of Formula 1 action at the circuit this year, as we give the F1 Sprint format its first trial run.
Designed to provide fans with more action and value for money across a whole weekend without diluting the main event on a Sunday, the Sprint will see the teams take part in a 100km dash that will decide the starting grid for the Grand Prix. There's no mandatory pit stop or starting tyre for the Sprint – which will be held on Saturday afternoon – and there are points available to the top three finishers.
READ MORE: Everything you need to know about F1's new Sprint Qualifying format – including how it works
The starting grid for the Sprint is set by the normal manner of a three-part qualifying session, with everyone using the softest compound tyre throughout. That takes place on Friday afternoon, so there's competitive action to be excited about on all three days of the race meeting.
This is the first of three planned trial events this year and will no doubt be a huge learning curve, but it's always fun to see experiments play out when you don't know what the outcome will be. And consecutive days when there will be wheel-to-wheel fighting on track can only be a good thing.
2. Mercedes' upgrades
A lot was made of Toto Wolff's comments during the two races in Austria, when he suggested Mercedes would not be developing their 2021 car any further while Red Bull continue to add performance.
But there is a bit of a difference between developing and upgrading. You can have stopped development and therefore not have any more items being tested in the wind tunnel, but that doesn't mean everything that has been developed previously has been manufactured and brought to the car. So when James Allison clarified matters, it transpired there would be an upgrade introduced at Silverstone.
READ MORE: Allison confirms Mercedes ARE planning W12 upgrades this season as title battle with Red Bull hots up
The drivers have been pretty coy on the size of the update, but what is clear is that it needs to provide Mercedes with a solid step forward based on its performance in Austria if it is to take the fight to Red Bull. That said, the W12 was much more on the pace at Paul Ricard prior to that, so perhaps a relatively small step forward could see Lewis Hamilton and Valtteri Bottas with an advantage once again.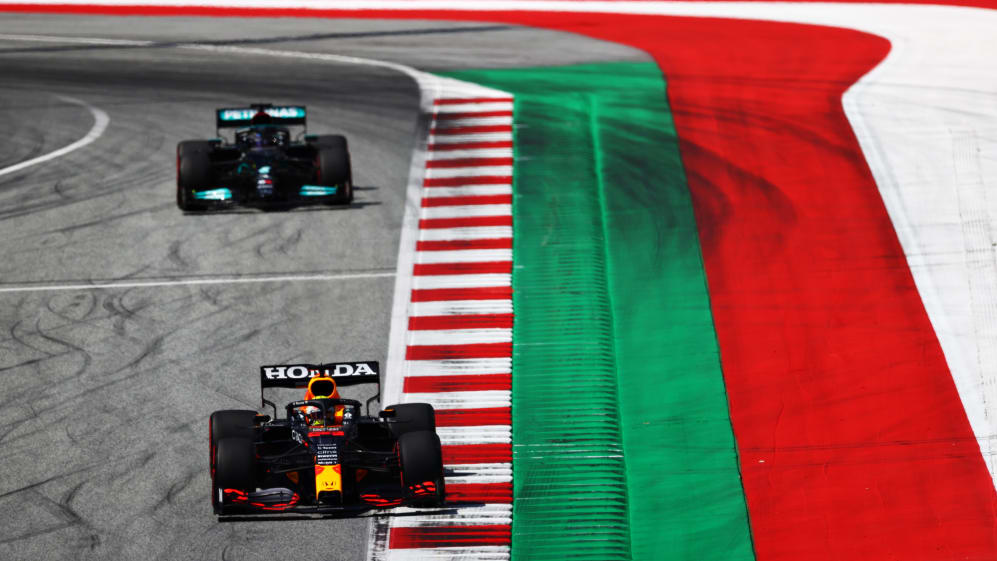 3. McLaren's form
One of the success stories of the season so far has been the performances of Lando Norris. The 21-year-old has been consistently leading the midfield and threatening to disrupt Red Bull and Mercedes on occasion too, as was the case in the Austrian Grand Prix.
He started third in race one in Austria and second in race two, coming so close to a maiden pole position before just losing out to Max Verstappen. In the race he had the pace to finish second, too, but had to settle for third after a five-second time penalty for forcing Sergio Perez off track.
READ MORE: Jolyon Palmer – Has Ricciardo's arrival at McLaren spurred Norris on to a new level in 2021?
It was a third podium in nine races this season for Norris who has finished in the top five in every race except Barcelona where he was eighth, and sits just three points behind Perez in the drivers' standings. But it's fair to say the Red Bull Ring suited McLaren, with its straight-line performance and good traction, whereas Silverstone will be a very different test.
Clearly it's a tricky car to drive given Daniel Ricciardo's struggles – an ongoing talking point of its own – but it appears that Norris is able to get the most out of it each weekend. If he's still learning how to do that more consistently, perhaps Silverstone will see Norris again nipping at the heels of Red Bull and Mercedes, which would bode very well for the rest of his season.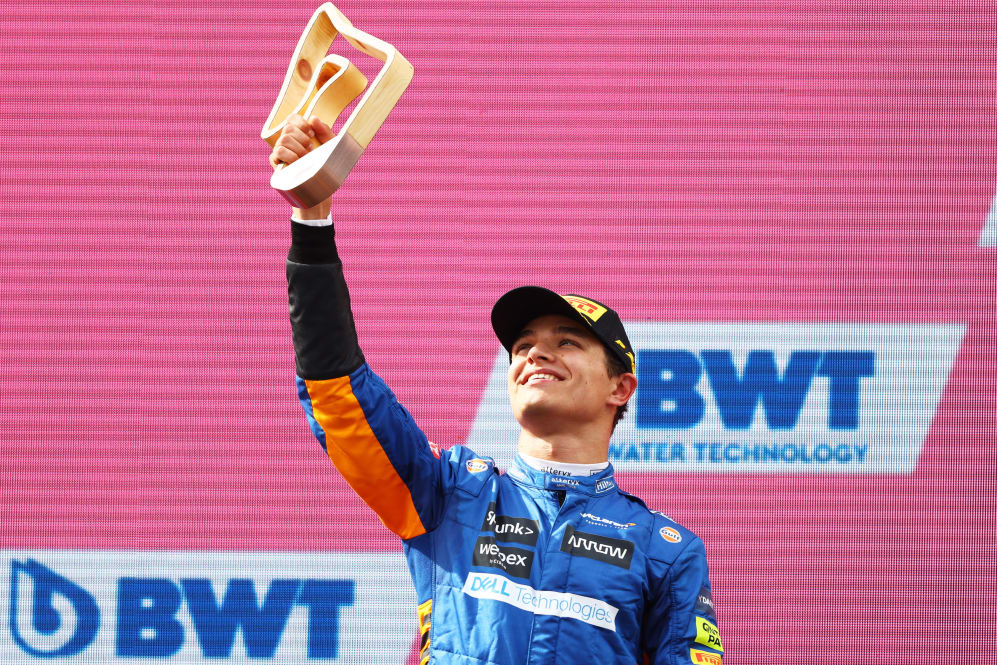 4. Driver penalties
It's not that we're excited about the penalties themselves, but we can't really escape one of the major talking points in Austria, and that was the penalties drivers were receiving in the race and the penalty points that go with them.
As is so often the case, opinion was split among the grid about what was fair and what wasn't when it came to wheel-to-wheel combat, as Lando Norris, Sergio Perez and Kimi Raikkonen all picked up penalties for the way they raced (and sometimes collided with) other drivers.
READ MORE: How many penalty points have all 20 F1 drivers got – and what did they get them for?
There was also debate about the penalty points system because Norris now sits four points away from a race ban until at least November, and something as borderline as his five-second time penalty in the Austrian Grand Prix comes with two penalty points. So many drivers feel like it could potentially deliver too harsh a penalty for an accumulation of small infringements rather than any particularly dangerous driving.
We've been here before in 2019, when Verstappen was deemed to have overtaken Charles Leclerc legally late in the Austrian Grand Prix that year, and the clarification the drivers got about what would and wouldn't be permitted in battle led to an amazing fight between the pair at Silverstone next time out. It would be great if we got the same outcome again…
5. A massive crowd
And if we are to get some incredible battles, then they will play out in front of the biggest post-pandemic crowd we have seen in Formula 1. A capacity crowd is being permitted at Silverstone as the United Kingdom continues to open up from Covid-19 restrictions, and that's going to mean around 140,000 people at the track on race day.
Fans are such an integral part of sport and were hugely missed last year, while we've been reminded of that even more by the impact even just a few thousand have had at some races this season.
READ MORE: 7 legendary drivers who were tailor made for F1 Sprint
But after a raucous atmosphere at the Red Bull Ring last time out – where a massive Dutch contingent were delighted by Verstappen's win – it's likely to be Hamilton who has the extra support on his side at Silverstone.
The British fans get behind their own but have always been supporters of all teams and drivers in the past, so the whole grid can bank on some extra backing at the venue where the F1 World Championship started some 71 years ago