F1 Tracks: Listen to EDM DJ Aazar's takeover playlist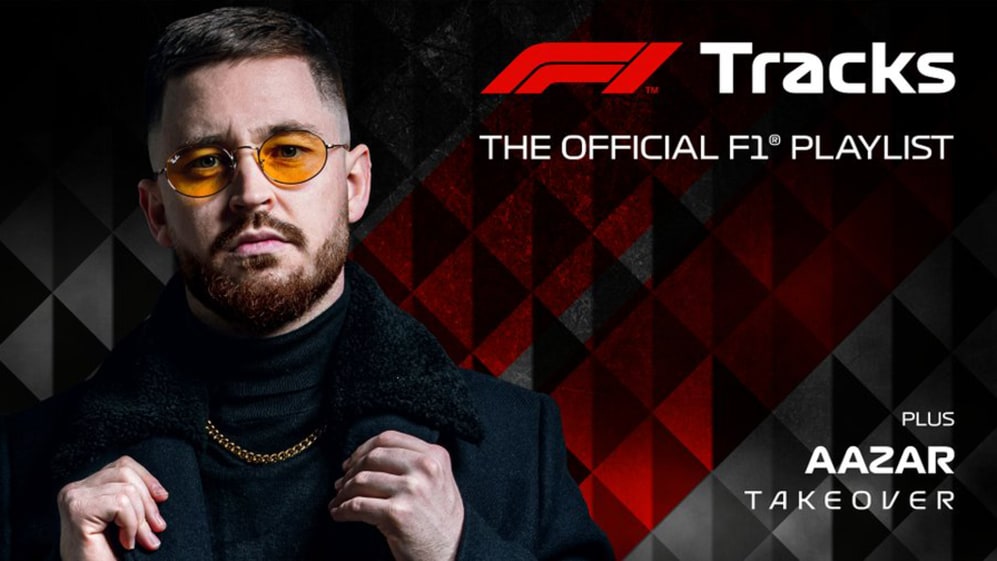 French EDM DJ Aazar takes over the F1 Tracks playlist ahead of the Styrian Grand Prix and gives us his favourite moments from Formula 1, reveals who his favourite drivers are, what made him fall in love with F1 – and who he thinks would make the best musician on the grid...
Paris-based producer and member of DJ collective Point Point, Aazar's passion for F1 began at an early age as he had photos of the 1991 French Grand Prix hanging in his bedroom from two years old!
He knows a winning formula as well, given the success of his breakthrough tracks such as Siren, along with his remix of Martin Solveig's My Love and the anthemic BigBeat – which he chose as his alternative F1 Theme.
Scroll down to read his full Q&A and listen to Aazar's F1 Tracks takeover on Spotify, Apple, and Deezer!*
Aazar Q&A
Who is your favourite French Driver?
Alain Prost
Have you ever been to the French Grand Prix?
Never! I have been waiting for a long time to go!
What does the French Grand Prix mean to you?
My father was a photographer for the 1991 French Grand Prix, Alain Prost was racing with Ferrari against Ayrton Senna with McLaren. I was two years old, and I grew up with my dad's photograph from the GP in my room. That is where my passion for Formula 1 began!
Also, I'm not sure we've ever had so many French drivers in the Championship. I'm very proud of it, and the French GP is a great opportunity to bring us all together and support our French drivers!
Do you plan to come to the French Grand next year?
Yes, definitely! F1 is a real passion for me and my dad, so I'd love to go to the Summer race with him!
What's the best thing about F1?
The spirit of drivers and teams to perform at such a high level. You have to be so focussed, and well-prepared mentally and physically to do it – it's insane. A lot of ups and downs, but you have to stay strong and keep working every day to be the best. That's the craziest thing, and the best part for me.
Any similarities between the buzz of F1 and buzz of live music?
I think so yes, being solo and in full control of a crowd. As a driver in the car, you're keeping the crowd on the edge of their seats. As a DJ standing in front of 10,000 people, watching them get excited with every track you play – especially when it's music you have produced – is an incredible buzz. All the time in the studio is hard work, and it feels like you're taking the crowd and your fans on a journey with you.
Do you have a favourite driver?
My favourite driver of all time is Alain Prost, though I have a lot of respect for Ayrton Senna, and Michael Schumacher.
Right now, it's a hard choice between Charles Leclerc and Esteban Ocon. I would choose Ocon as he's with Renault right now.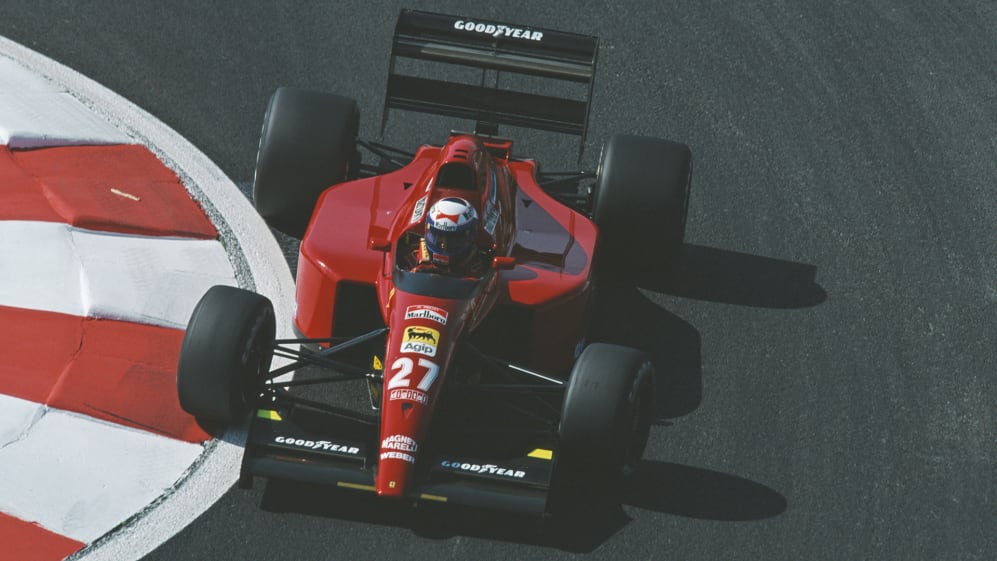 And a favourite team?
Renault! (You can tell I'm very patriotic)
What's your favourite F1 circuit?
Spa-Francorchamps, Belgium.
Could you suggest a song for our playlist?
Aazar & Bellecour – Da Vinci
If you could pick one of your songs to be the new theme tune for F1, which would it be and why?
BigBeat could be the one! The first part is a bit anxious and nervous, like the lead-up to the Grand Prix, and when it drops it's like the moment when the lights go green and the race starts!
What are your favourite memories from following Formula 1?
That race in Japan where Raikkonen had a poor qualifying and started in P17 but ended up in first after a crazy last lap [Suzuka, 2005 Japanese Grand Prix].
Also, Leclerc's second career win, at Monza, was a great memory for me.
F1 REWIND: Watch Kimi Raikkonen's extraordinary 2005 Japanese GP win
Which F1 driver do you think would make the best music artist and why?
I know that Lewis Hamilton is a huge fan of music and has been working on his own music for a few years now. Hopefully we will hear what he has been up to soon!
You could go to a gig with three people dead or alive, who would they be and what band/artists would you go and see?
I think I would have to see Daft Punk or Michael Jackson live. I would bring my best friend and NBA legend Michael Jordan, and rapper 2Pac.