Feature
F1 Tracks: Listen to the F1 Esports Takeover playlist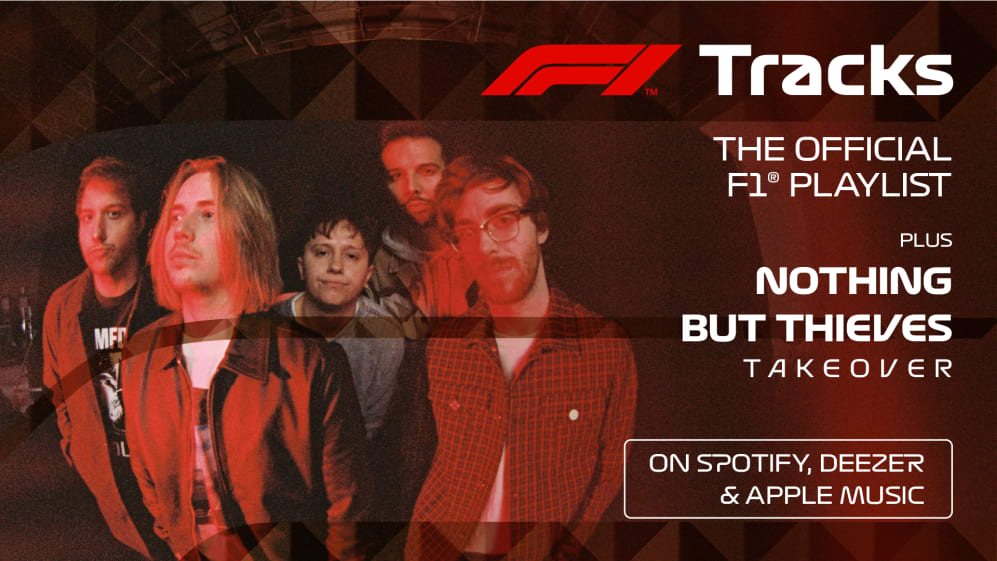 To celebrate the premiere of this season's F1 Esports Pro Draft Reveal Show, presented by Aramco, F1 Tracks has opened its airwaves up to the virtual racers, with a brand-new playlist selected by the cast of 2020!
Thursday evening will herald the selection of the very finest racers from a pool of 45. The 10 official F1 Esports teams must each select one racer to join their three-person roster. This trio can then rotate and adapt during the 12-round championship, which begins in earnest this October.
READ MORE: F1 Tracks: Listen to Charles Leclerc's takeover playlist
F1 Tracks asked each driver to suggest their favourite tracks for the takeover, giving the playlist a fantastic depth of quality, variety, and unpredictability – much like the Pro Series itself. Listen to the F1 Esports Takeover playlist on Spotify, Deezer and Apple Music.
From 90s grunge, to early 2000s pop-punk, classic rock, rap, and modern indie favourites, there really is something for everyone in the F1 Esports takeover playlist.
Queen's classic Bohemian Rhapsody, shout-at-the-top-of-your-lungs favourite Mr Brightside by The Killers and Starboy by The Weeknd all feature alongside Mabel's Don't Call Me Up, Nirvana's everlasting Lithium, Muses' heroic ballad Knights of Cydonia and even Toploader's Dancing in the Moonlight.
READ MORE: F1 TRACKS: Listen to Nothing But Thieves takeover playlist
The Esports drivers, both signed and draftees, also named their favourite gaming soundtracks of all time.
Red Bull Racing Esports' Pro Draft pick nominated the entire FIFA 13 soundtrack, Cedric Thome chose Codemasters F1 2012 game soundtrack, while two-time Esports champion Brendon Leigh went for the F1 2010 soundtrack that started Codemasters' F1 journey.
Williams' Pro Draft selection went for the nostalgia-filled TOCA Race Driver 2 soundtrack as it was the "first racing game I ever played", and Alvaro Carreton went for the whole Grand Theft Auto: San Andreas soundtrack – a massive selection of tracks from hip-hop to classical music. Oh, and World of Warcraft's original soundtrack was Frederik Rasmussen's pick.
Finally, McLaren's draftee put Brian Tyler's F1 Theme on the soundtrack, which we will never tire of hearing.
READ MORE: F1 TRACKS: Listen to the 70th anniversary takeover playlist - as selected by you!
Make sure you sneak in a listen ahead of Thursday evening's Pro Draft Reveal Show, which goes out on Facebook, YouTube, Twitch, and on TV with select broadcast partners, from 19:30 BST tonight!
The full F1 Tracks: F1 Esports Takeover playlist can be found on Spotify, Deezer and Apple Music.