Feature
FORM GUIDE: Who's in the best shape as the Dutch GP at Zandvoort returns to the calendar?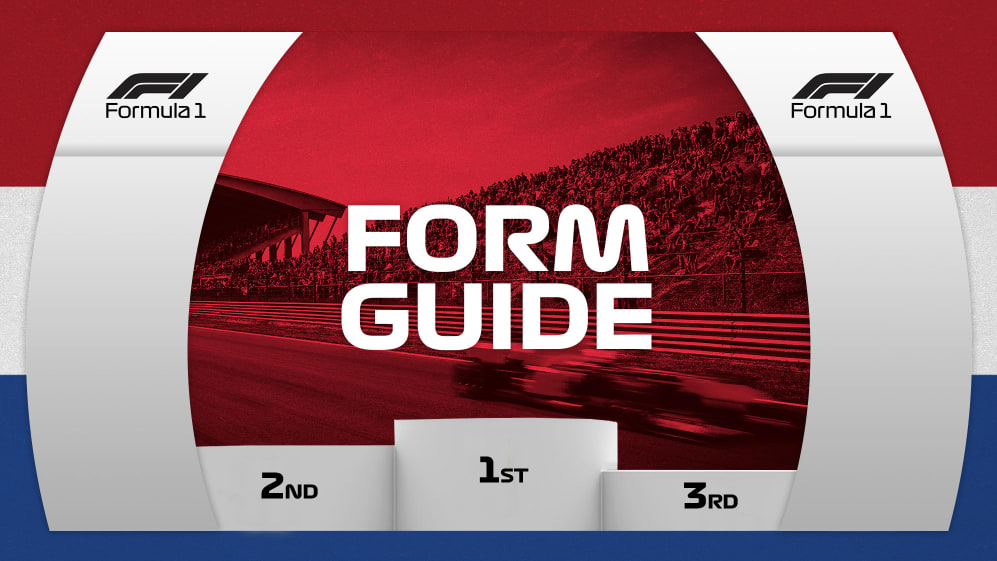 All eyes will be trained on Max Verstappen this weekend, as the Red Bull star prepares for his first ever home race at the Dutch Grand Prix, 36 years on from the last time F1 raced in the Netherlands. But before the Verstappen-fever gets under way, let's look at the favourites this weekend for points, pole, podiums and victory at Zandvoort – and see how you're voting on F1 Play.
Vying for pole
The good news for Verstappen's Orange Army is that their man goes into the weekend, as he has done all year, as one of the favourites. But who will come out on top in qualifying around the twisting, narrow 2.6-mile Zandvoort track is an interesting question.
The circuit bears similarities to three classic F1 tracks: the Hungaroring (where Lewis Hamilton's Mercedes was comfortably the fastest car on Saturday), Monaco (where Verstappen dramatically outpaced the Mercedes, albeit that Ferrari's Charles Leclerc claimed pole position) and Suzuka, which according to F1 tech expert Mark Hughes, is a track "ideally configured" to favour Red Bull's 2021 RB16B.
F1 NATION: Reviewing the Belgian GP washout and looking ahead to Zandvoort
Once again, then, it looks as though it could be nip and tuck as to whether Mercedes or Red Bull rule the roost on Saturday, with track temperatures particularly worth keeping an eye on, given Mercedes having struggled with tyre warm-up at times this year (ambient temperatures on Saturday are expected to peak at 19 degrees C).
Form-wise going into the race weekend, meanwhile, Verstappen has claimed half of all pole positions this season with six, Hamilton the next best on three, then Leclerc on two, with Valtteri Bottas on one.
FAN VIEW: Clearly F1 Play gamers believe Max Verstappen is well and truly back after those glitches in Britain and Hungary. The Dutchman claimed pole at Spa last Saturday and he dominates the voting for this weekend's race on home soil at Zandvoort. Championship leader Lewis Hamilton a very distant second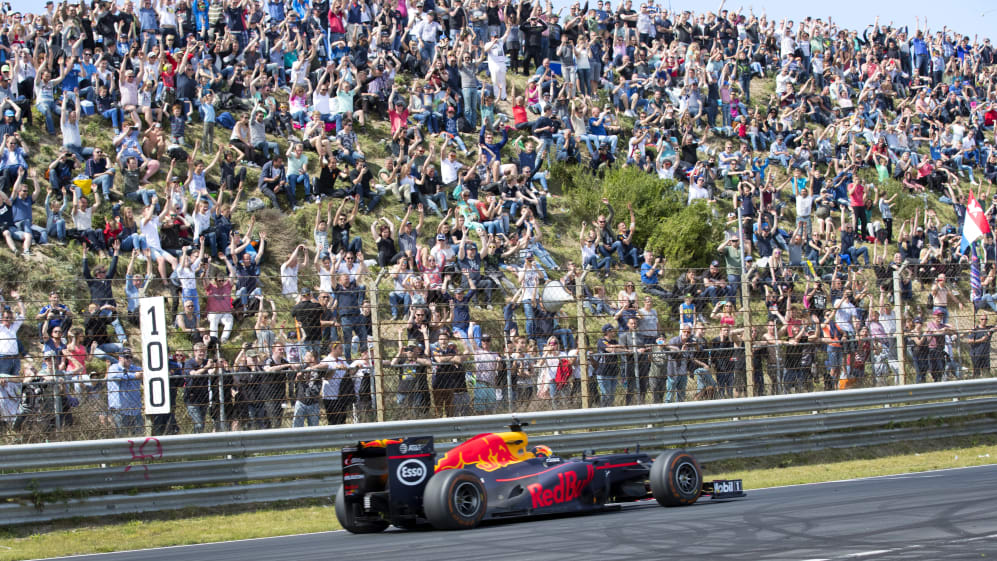 One factor they may need to consider is the threat of more rain, however, with Sunday's forecast currently predicting a reasonable chance that the first Dutch Grand Prix since Niki Lauda won at Zandvoort for McLaren in 1985 will be a wet one.
READ MORE: 5 great moments in Dutch Grand Prix history
Tyre management could be a factor too, with Pirelli nominating their three hardest dry compounds for the high-energy Dutch circuit – which includes two corners, at Turns 3 and 14, banked at a full 19 degrees, nearly double the banking at Indianapolis.
"What's for sure," said Pirelli's Head of F1 and Car Racing Mario Isola, "is that the circuit layout is going to place heavy demands on the tyres, as can be seen from the computer simulations that we have already carried out."
FAN VIEW: Verstappen's advantage in the F1 Play voting is even more pronounced here. The Red Bull superstar has more than five times as many selections as Hamilton so far. As we've seen throughout the season so far, it's the epitome of a two-horse race. Any other drivers picking up votes have the slimmest of pickings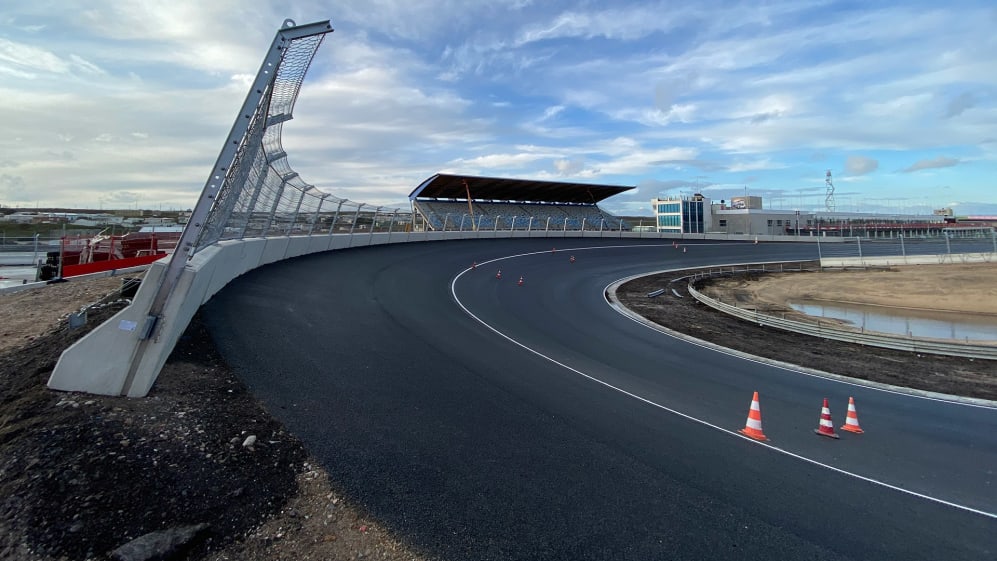 Podium outsiders
George Russell's sensational P2 for Williams at the Belgian Grand Prix last time out – earned through a stupendous wet qualifying performance – means that it's now eight out of 10 teams who have stood on the rostrum so far this season, with only Alfa Romeo and Haas yet to feature.
However, out of those eight, only McLaren and Ferrari (other than Mercedes and Red Bull) have appeared multiple times – three apiece – making those two teams the chief favourites to nab a podium this weekend behind the Mercedes and Red Bull drivers (although it's worth noting that newly re-signed Sergio Perez has now gone five races without a podium).
Lando Norris was flying at Spa-Francorchamps up until his Q3 crash. And with the McLaren driver's current form – including being one of just four drivers, along with Verstappen, Hamilton and Bottas, to boast a 100% Q3 record in 2021 – he's got to be considered a 'podium outsider favourite', especially given that he'll want the chance to avenge his qualifying mistake from Spa.
READ MORE: 'I wanted to make up for qualifying' says disappointed Norris after curtailed Belgian GP
Norris' team mate Daniel Ricciardo enjoyed his best qualifying and race at Spa after starting and finishing P4. And with Ricciardo having gone on a fantastic run of form 12 months ago after scoring P4 in Belgium – including taking two podiums – he'll be hoping to repeat that form this year, starting at Zandvoort, and show that he's really getting a handle on the McLaren MCL35M.
READ MORE: Ricciardo happy with progress after sealing his best-ever grid slot for McLaren in Belgium
Ferrari's Carlos Sainz and Leclerc, meanwhile, will both be keen to bounce back from disappointing Spa performances, and will hope their SF21's impressive low-speed abilities will get them well up into the top 10 this weekend at the winding Dutch circuit.
FAN VIEW: McLaren pair Lando Norris and Daniel Ricciardo are both picking up a nice amount of F1 Play votes in the race to spoil the Mercedes/Red Bull podium party. Sebastian Vettel is another man coming in for support, while Williams ace George Russell has plenty of fans after that stunning qualifying performance in Belgium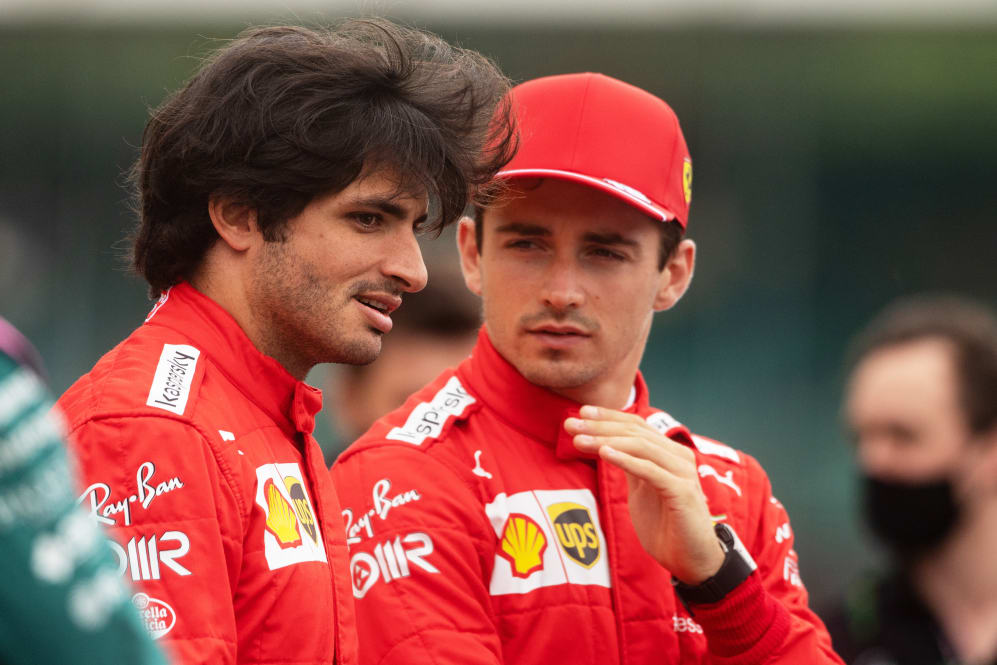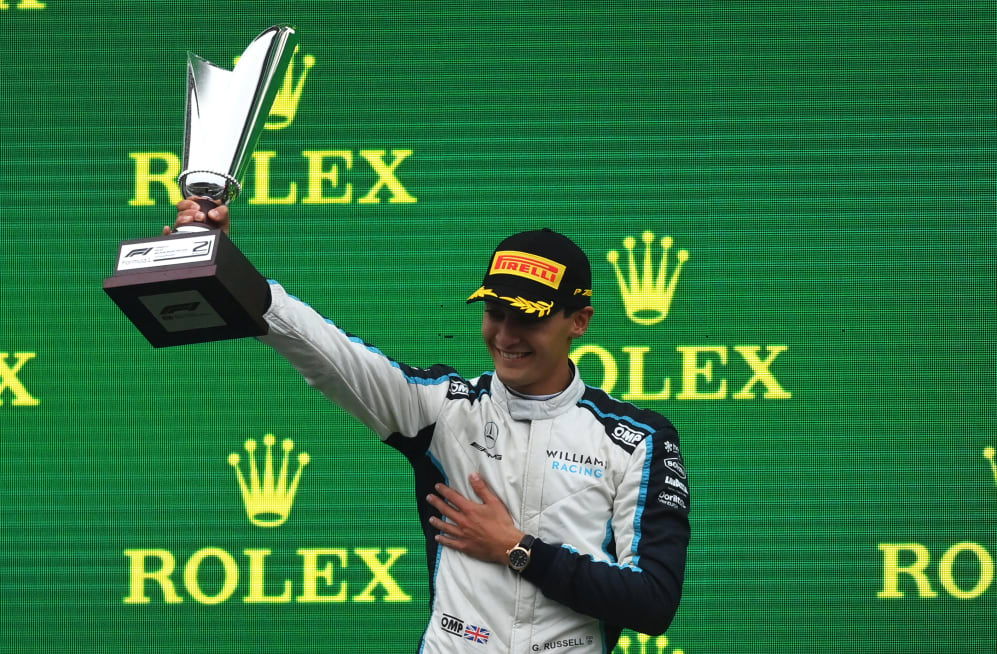 Elsewhere, and behind the McLaren/Ferrari fight, it will once again be interesting to see who out of AlphaTauri, Aston Martin and Alpine can get themselves up the order.
AlphaTauri remain the only team with a 100% points record in Grands Prix this year, while the improving Sebastian Vettel is on a great run of form, having finishing P2 and P5 on the road in the last two races – even if he was ultimately disqualified from the Hungarian Grand Prix.
Alpine, meanwhile, can still feed off the confidence from their Hungary win, as F1 prepares for its historic return to Zandvoort.
FAN VIEW: Pierre Gasly for AlphaTauri and the Alpine pair of Fernando Alonso and Esteban Ocon are both attracting decent support from F1 Play gamers, while the Ferrari duo of Charles Leclerc and Carlos Sainz are virtually friendless after they both failed to make it into Q3 at Spa last Saturday