Feature
FORM GUIDE: Who's set to grab the bull by the horns as F1 returns to Texas for the US GP?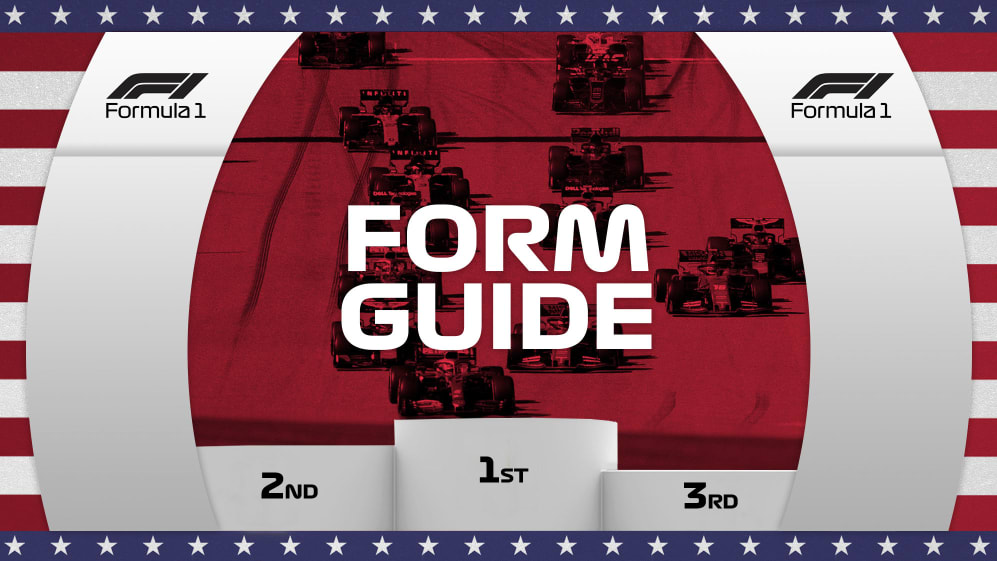 This weekend Formula 1 returns to the majestic Circuit of The Americas after a two-year hiatus for the 2021 United States Grand Prix. Before the action kicks off, let's see who are the favourites for pole, points, podiums and victory in Austin, and check in with how you've been voting on F1 Play, our fantastic results predictor game.
Vying for pole
Never in the turbo-hybrid era has a Mercedes not been on pole position at the Circuit of The Americas, a record stretching from 2014 to the last time we raced here in 2019.
That stat will worry Red Bull, as will Christian Horner's fears that Mercedes' power unit has moved on in the last few races, Horner telling the media in Turkey: "Their straightline speed has taken a significant step recently… Whereas we could match them with smaller wings previously, now we can't get near."
READ MORE: Horner claims Mercedes have made 'phenomenal' gains with power unit
Straightline speed is a factor in Austin given the circuit's 1,100m straight, while Max Verstappen now hasn't been fastest in a conventional format qualifying session (including Friday qualifying in Italy) since the Dutch Grand Prix.
But downforce-wise, teams opt towards the higher end of the scale in Austin due to the number of slow corners on the track and the Suzuka-like esses, a factor which should play to Red Bull and the RB16B's strengths.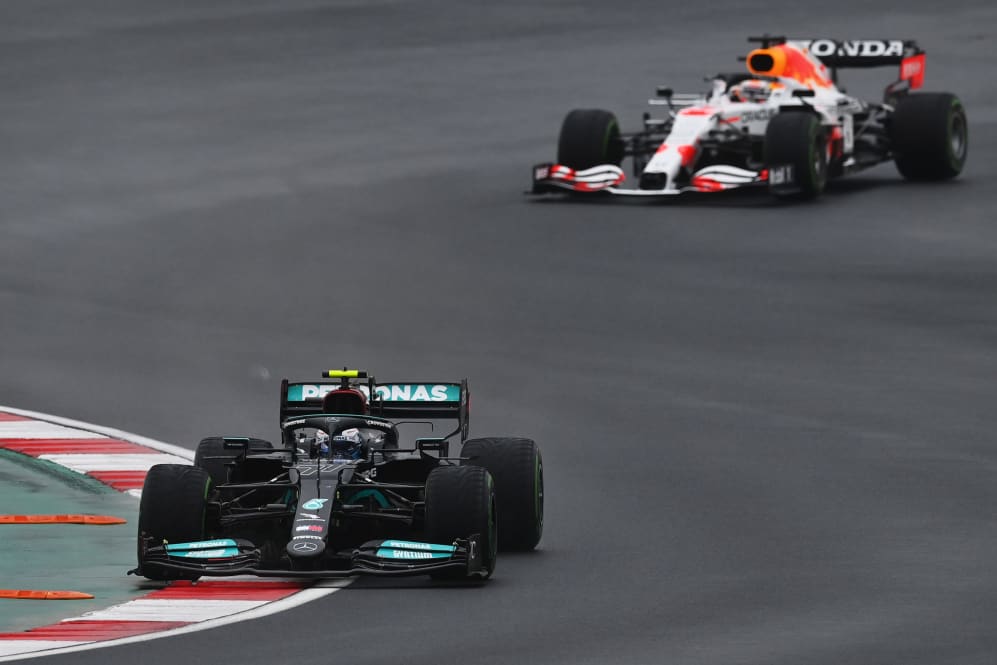 Verstappen's chief title rival Lewis Hamilton is statistically the king of COTA poles, with three out of the eight here to his name – although it was Valtteri Bottas who was the last driver on pole here in 2019, as Hamilton endured what he called one of his worst qualifying sessions to take P5 on the grid.
READ MORE: F1's return to COTA, Ferrari vs McLaren and more – 5 fascinating storylines ahead of the US GP
It's worth noting, meanwhile, that the Austin race has never been won by a driver who didn't start on the front row.
Pole positions 2015-2019:
2019 – Valtteri Bottas (Mercedes)
2018 – Lewis Hamilton (Mercedes)
2017 – Lewis Hamilton (Mercedes)
2016 – Lewis Hamilton (Mercedes)
2015 – Nico Rosberg (Mercedes)
FAN VIEW: Yet again we have a pretty tight heat between Lewis Hamilton and Max Verstappen for P1 on the Austin grid on Saturday, but this time it's the reigning world champion who leads the way. Mercedes appear to have found extra pace from somewhere, and F1 Play gamers have absolutely noticed.
In the mix for victory
Another Christian Horner quote from Red Bull's comprehensive beating by Mercedes in Turkey: "We know the next race in Austin has been a Hamilton stronghold for quite a few years now."
He's not wrong either. Hamilton has a total of five wins at COTA, winning the first ever race here in 2012, before a four-race run from 2014-17. He has, however, had to watch in the previous two instalments as a pair of Finns, first Kimi Raikkonen then Bottas, took victory.
TREMAYNE: Redemption can rarely have tasted so good for Bottas in Turkey after his year from hell
Verstappen might not have the same calibre of results, but he actually has great form at COTA too. Fourth here for Toro Rosso in 2015, he's been that position or higher ever since bar his 2016 retirement.
He's also twice crossed the line in the top three here after starting outside the top 15, doing so in 2017 (before a penalty relegated him to P4, which you can re-watch in the video below) and 2018, when he finished second. He was also P3 in 2019.
Bottas is the most recent winner, both in Austin and in F1 generally, having driven flawlessly in Turkey to his first victory since Russia 2020.
But with Hamilton now six points adrift of Verstappen in the drivers' standings after taking a new internal combustion engine in Istanbul, it would be surprising to see Red Bull and Mercedes use Sergio Perez and Bottas in anything other than a support capacity for Verstappen and Hamilton for the remaining six races of 2021.
READ MORE: Mercedes will be 'aggressive' in final races of 2021 vows Wolff
Wins 2015-2019:
2019 – Valtteri Bottas (Mercedes)
2018 – Kimi Raikkonen (Ferrari)
2017 – Lewis Hamilton (Mercedes)
2016 – Lewis Hamilton (Mercedes)
2015 – Lewis Hamilton (Mercedes)
FAN VIEW: Hamilton again holds the edge on F1 Play here, but the race is much, much closer. There is hardly anything between Lewis and Verstappen as they head into the final races of this thrilling title battle. There is also decent support for Valtteri Bottas after he posted that comfortable victory in Turkey last time out.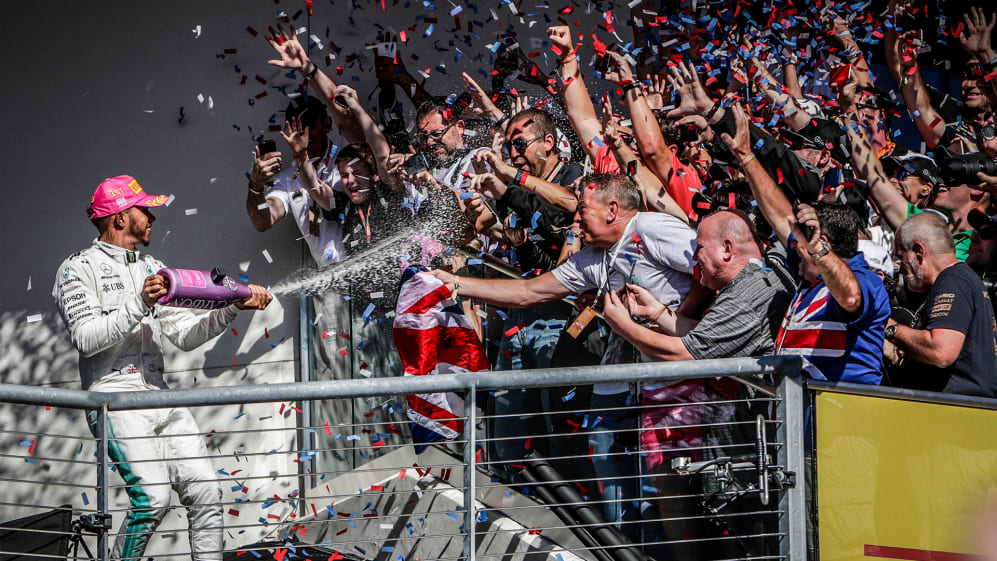 Podium outsiders
Sergio Perez finally got back on the podium after an eight-race absence in Turkey, and will be keen to repeat that this weekend, at a track where he's taken points in six out of eight attempts.
Ferrari appear to have taken a handy step in performance following the introduction of their new hybrid system in the previous couple of races, with Team Principal Mattia Binotto crediting the change for helping Charles Leclerc take P3 on the grid in Turkey (post Hamilton's penalty).
READ MORE: Binotto reveals new-spec hybrid system was key to strong Ferrari performance in Istanbul
Carlos Sainz also has a fine record in Austin, having always finished in the points here, while the Ferrari SF21's low-speed performance should help in the wiggly final sector at COTA.
McLaren will naturally be their key adversaries this weekend, those two teams well over 100 points clear of the next best squad (Alpine) in their battle for P3 in the constructors'. McLaren can call on Daniel Ricciardo's two-time podium experience in Austin, while the Australian beat current team mate Lando Norris to P6 last time we raced here in 2019.
Podiums 2015-2019:
Mercedes – 8
Ferrari – 4
Red Bull – 3
FAN VIEW: Outside of the obvious choices, Bottas and Verstappen's Red Bull team mate Sergio Perez, it's Ferrari vs McLaren leading the way on F1 Play. Charles Leclerc is fancied to go well again after that fine fourth in Turkey, while Lando Norris is being supported to bounce back from an underwhelming P7 in Istanbul.
Points potential
Behind Mercedes, Ferrari and Red Bull, Alpine/Renault have actually had the most success at COTA in recent years, with 40 points scored between 2015 and 2019. Fernando Alonso and Esteban Ocon also have good records here, Alonso on the podium here in 2012 and (arguably more impressive) P5 here for McLaren-Honda in 2016 – while Ocon was P6 in Austin for Force India in 2017.
READ MORE: 'It's a 100-race project' – CEO Laurent Rossi outlines Alpine's roadmap to reach the summit of F1
Fifth-placed Alpine currently head rivals AlphaTauri by 12 points in the constructors', while statistically, this hasn't been AlphaTauri lead driver Pierre Gasly's greatest track, Gasly having never finished higher than P12 here. Gasly's team mate Yuki Tsunoda, meanwhile, like Mick Schumacher, Nikita Mazepin and Nicholas Latifi, has never raced here.
Looking at form in the lower half of the grid, Aston Martin driver Sebastian Vettel is a one-time winner here (in 2013), and also finished on the podium in 2012, 2015 and 2017. He now hasn't scored a point since Spa though, so channelling some COTA form would be opportune at this juncture.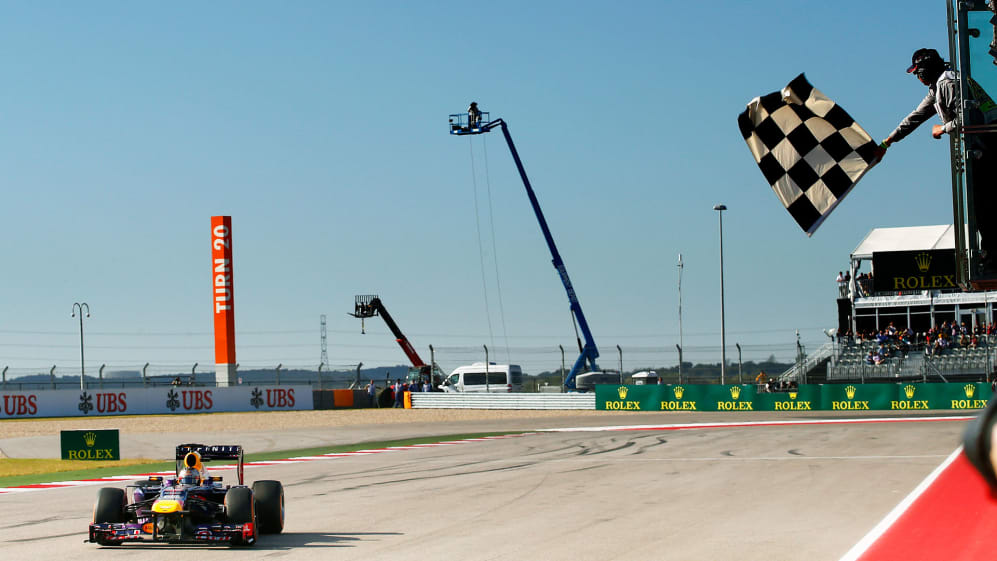 Kimi Raikkonen was back in the points in Russia, meanwhile, and will hope for more at a track where he secured the record for most races (114) between two Grand Prix wins in 2018 – while he was also third here in 2017.
READ MORE: From Malaysia 2003 to Austin 2018 – Ranking Raikkonen's best wins from 10 – 1
Points 2015-2019:
Mercedes – 189
Ferrari – 110
Red Bull – 71
Renault/Lotus – 40
Racing Point/Force India – 31
McLaren – 30
AlphaTauri/Toro Rosso – 29
Williams – 8
Alfa Romeo/Sauber – 3
Haas – 1
FAN VIEW: Pierre Gasly (P6) and Carlos Sainz (P8) picked up points in Turkey and F1 Play gamers like their chances of following up with more in Texas. Yet again, former world champions Fernando Alonso and Sebastian Vettel are also coming in for strong support, while McLaren's Daniel Ricciardo is comparatively weak.