Feature
From the most wins in F1 history to the most experienced driver – 8 amazing records that were broken in 2020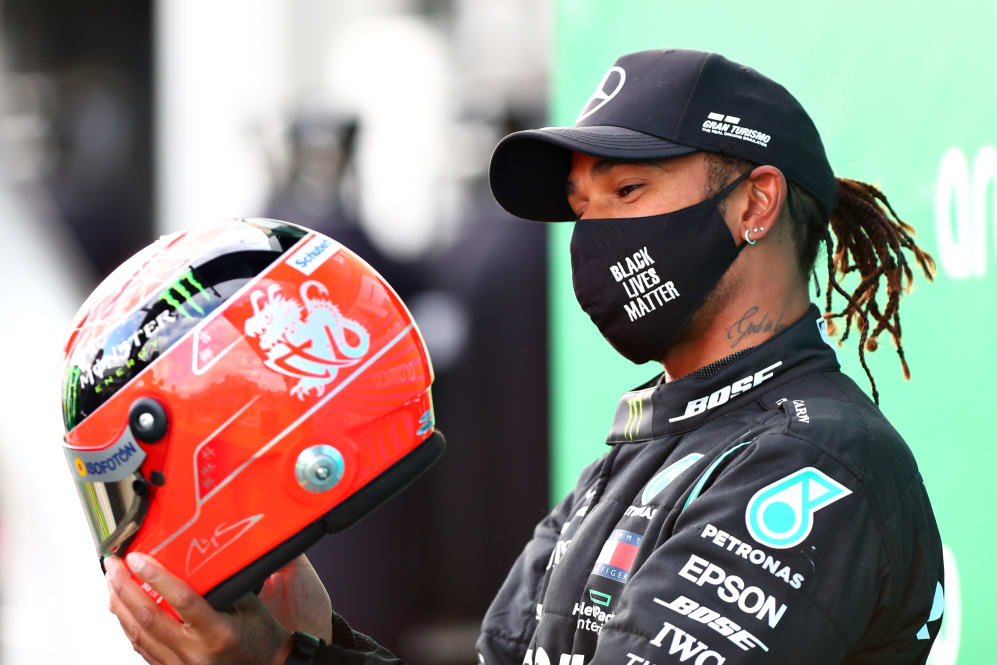 2020 was an F1 season like no other in recent memory. And with a number of long-standing records having been skittled this year – several of them by the now-seven-time champion Lewis Hamilton – we look at the feats that entered the F1 history books in 2020.
An asterisk denotes that the record has the potential to be extended further
1. Lewis Hamilton – Most wins in F1 (95*)
2020 might have been the year that Lewis Hamilton equalled Michael Schumacher's seven world titles. But it was also the year that the Mercedes driver overtook the legendary German's record of 91 wins in the sport – Hamilton equalling the record at the Eifel Grand Prix, surpassing it in Portugal, while his Bahrain Grand Prix triumph stood as his 95th in F1.
QUIZ: How well do you know Lewis Hamilton's seven World Championships?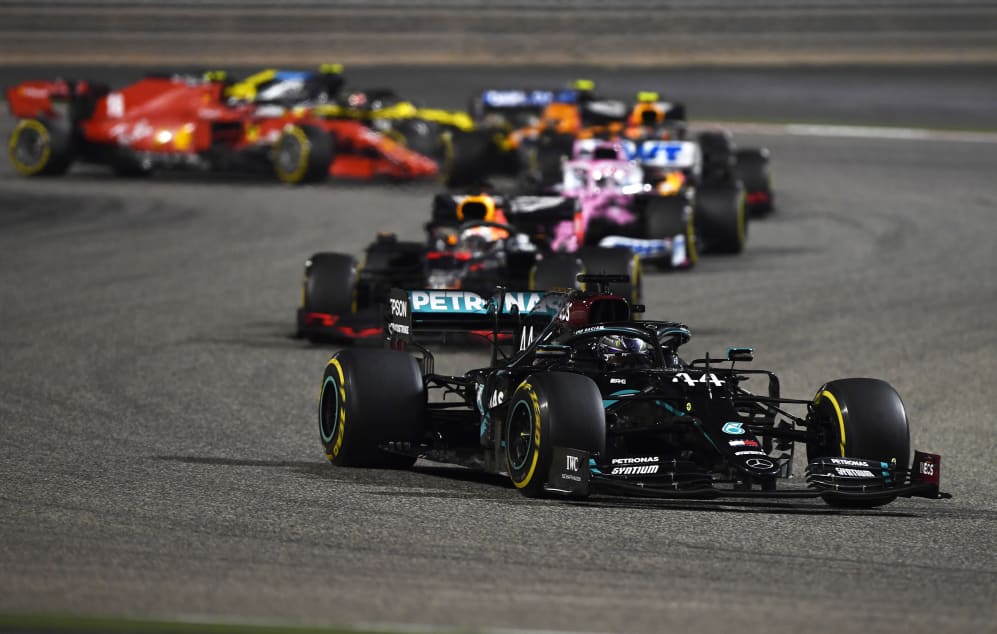 2. Lewis Hamilton – Most wins with a single constructor (74*)
This season saw Hamilton get into double digits for race victories for the sixth time in the last seven years, as he ended up on 11 wins for 2020. That sort of uber-consistent win-taking since he joined Mercedes – and especially since 2014 – helped Hamilton to surpass Schumacher's record for most victories with a single constructor, with Hamilton having now claimed 74 with the Silver Arrows, to Schumacher's 72 with Ferrari.
READ MORE: Wolff to continue as Mercedes team principal for further three years, as Ineos become one-third equal shareholder of team
3. Sergio Perez – Most starts before a victory (190)
One of just four Grands Prix this season that wasn't won by Mercedes was claimed, in remarkable fashion, by Racing Point's Sergio Perez, who benefitted from a "colossal f*** up" (Toto Wolff's words, dear reader, not ours) from Mercedes to win the Sakhir Grand Prix. That meant that Perez broke Mark Webber's 11-year record for most starts prior to a victory – Webber's coming at his 130th start at the 2009 German Grand Prix, while Perez's came on his 190th.
Will Perez add to his tally when he returns to the grid as a Red Bull driver in 2021?
ANALYSIS: Why did Red Bull opt for Perez – and what now for Albon?
4. Mercedes – Most consecutive constructors' championships (7*)
While Hamilton was pushing the records, so too were his Mercedes team. Having matched Ferrari's six consecutive constructors' championships in 2019, Mercedes established a new record with seven in 2020, claiming it at the Emilia Romagna Grand Prix – while their seventh consecutive double championship (i.e. drivers' and constructors' in the same year) moved their existing record on even further.
WATCH: Where Mercedes' seventh title sits in the context of history
5. Lewis Hamilton – Most consecutive points finishes (48)
Slightly controversial one this. The annals will say that Hamilton established a new record of 48 points finishes between the 2018 British Grand Prix and the 2020 Bahrain Grand Prix – breaking his own previous record of 33 between the 2016 Japanese Grand Prix and the 2018 French Grand Prix – with that sequence then ended at the Sakhir Grand Prix given that Hamilton didn't score.
But as Hamilton was ruled out of, and therefore didn't start, the Sakhir race due to contracting Covid-19, there's an argument that his streak continued with his third place on his Abu Dhabi return, which would mean he was now on 49 not out. It's a record, though, whichever way you cut it.
READ MORE: Hamilton says 2020 'one of the hardest years' of his Formula 1 career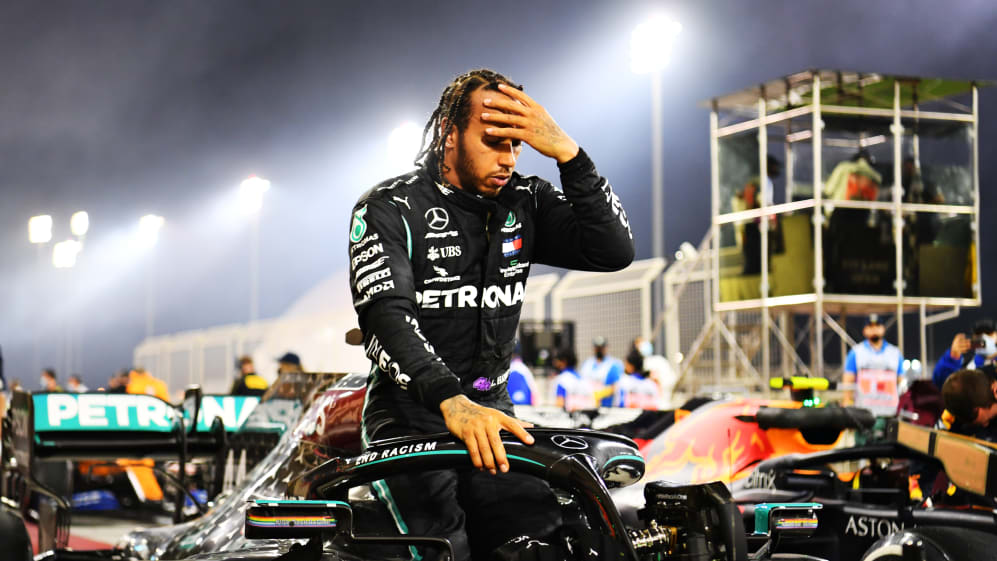 6. Mercedes – Most Grands Prix where a constructor led at least one lap (39)
The 2020 Tuscan Grand Prix saw Mercedes surpass Williams' record of 31 consecutive Grands Prix in which they led at least one lap – that Williams record having stood for 23 years, ever since the 1997 San Marino Grand Prix. Mercedes would go on to establish a new record streak of 39 races at the Sakhir Grand Prix, before the run was ended by Max Verstappen's lights-to-flag victory for Red Bull in Abu Dhabi.
READ MORE: 'We knew we had to keep our edge' – Lack of complacency key to Mercedes' seventh title, says Allison
7. Kimi Raikkonen – Most Grand Prix starts (329*)
Can you imagine the joy etched on Kimi Raikkonen's face as he made his 323rd start at the Eifel Grand Prix, surpassing Rubens Barrichello's record to become F1's most experienced ever driver? No, us neither.
"Every record is going to be broken at some point… it makes no difference right now," Raikkonen intoned to a disappointed media hungry for a quote from the Iceman ahead of the race, before chucking in a hopeful: "Maybe in the future, when I look back on things… I'll look at it a bit differently." That's the spirit Kimi! Anyway, as of the Abu Dhabi Grand Prix, Raikkonen has 329 starts to his name, with the Finn booked in for at least another season with Alfa Romeo in 2021.
READ MORE: Our writers share their best moments, biggest shocks and top stories of 2020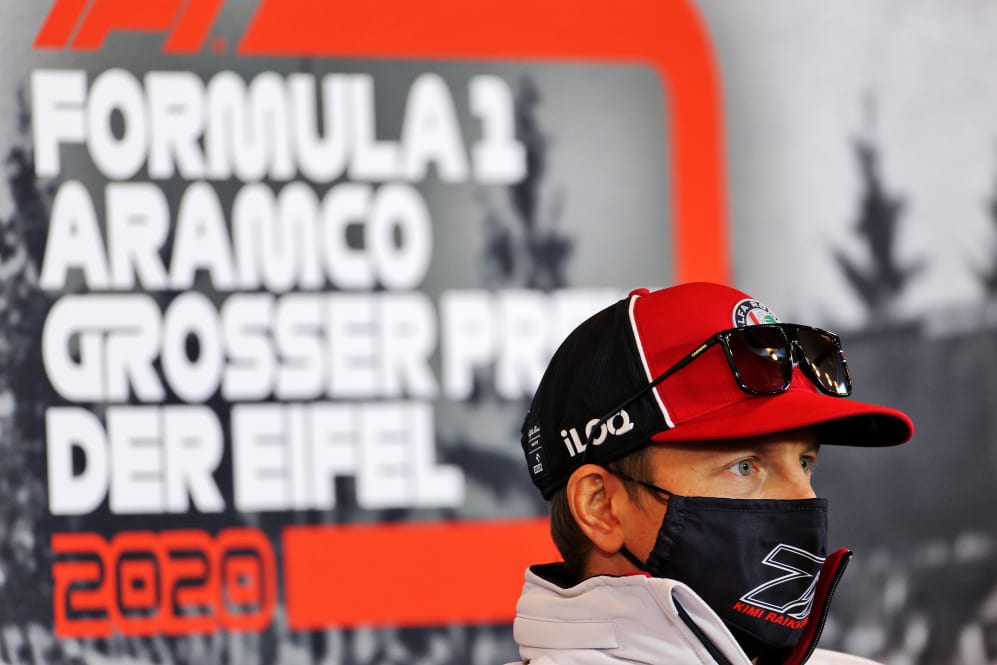 8. Lewis Hamilton – Most podium finishes (165*)
It seems only right to leave the last record to Hamilton, after another stellar year for the Briton. And it's another Schumacher-related stat too, with Hamilton moving past the German's record of 155 podium finishes with his victory at the 2020 Spanish Grand Prix – while Hamilton's record at the end of the 2020 season stands at 165 podiums.
WATCH: Hamilton and Mercedes officially crowned F1 world champions for 2020
And we think it's fair to say that that record is likely to get stretched even further in 2021 – where Hamilton will also have the chance to surpass Schumacher's record of 5,111 laps led, watched on by Schumacher's son Mick, who'll be on the grid with Haas. Hamilton's only 12 laps shy, after all…