Feature
Friday Pace Analysis: Why a two-week old track surface is spicing things up in Turkey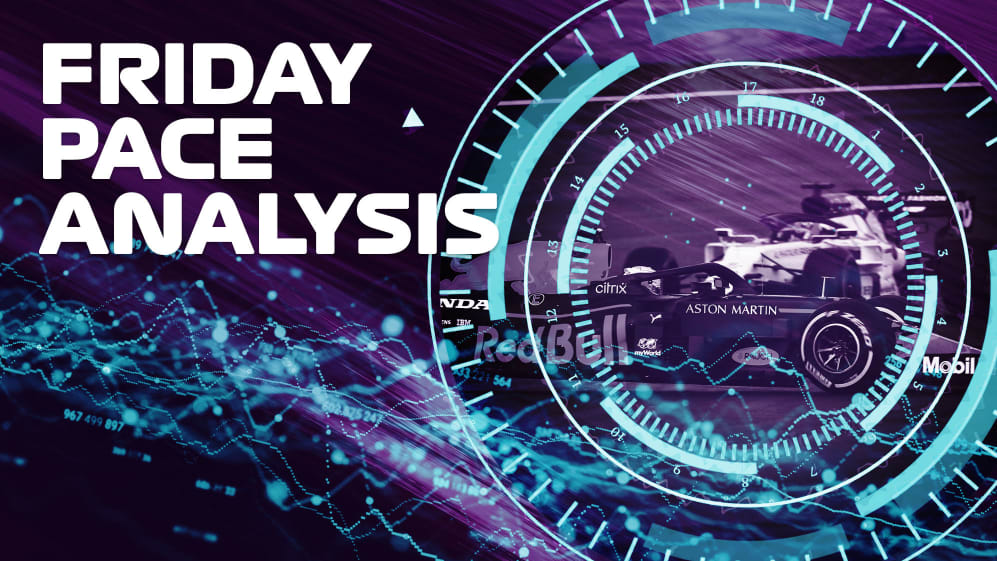 Lewis Hamilton described Friday practice as a "disaster" and Mercedes reckon they are in for a "tough time" if they don't make progress overnight. But are the newly-crowned world champions really in trouble in Turkey, with Red Bull and Ferrari ahead of them? Or will they likely find a way to fight back? We crunch the numbers to find out…
One-lap pace
"Drift school" was how Lando Norris described Friday practice in Turkey, so slippery were the conditions. The track surface was only put down two weeks ago, and with very little running on it since, it remains very 'green' without rubber down to provide grip.
As a result, there were spins galore throughout the two 90-minute practice sessions, everyone from Mercedes to Ferrari, Alfa Romeo to AlphaTauri finding themselves facing the wrong way at some point.
'It was really fun!' - As some drivers struggle, others revel in the challenge of slippery Istanbul track
With so much disruption, it's difficult to gather accurate data from the session, but by taking the best times of the session – including breaking down each driver's individual mini-sectors – and weighting using the simulation data we have gathered ahead of the weekend, it appears that Red Bull are the quickest of all when it comes to qualifying speed, matched by Mercedes.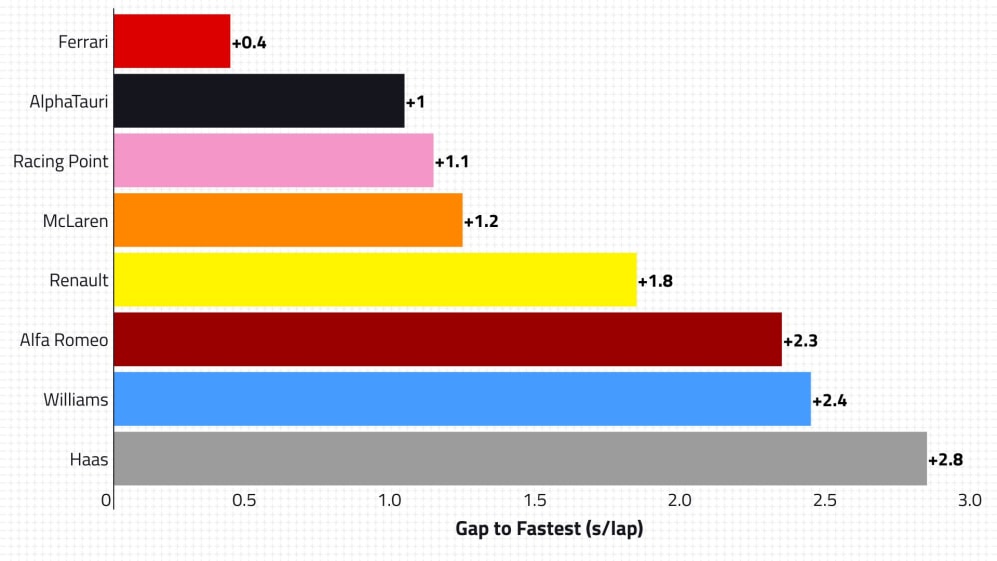 Naturally, using simulation data means there's a caveat to the numbers, but the feeling inside teams up and down the pit lane is that Red Bull lead the way, and have an advantage over Mercedes – perhaps as much as a couple of tenths.
Max Verstappen, pace-setter on Friday, was easily the happiest of all the drivers after running, the Dutchman admitting conditions were slippery out there but he delighted with how the car felt, all things considered. He feels Mercedes will "get it together" on Saturday, making it challenging for them, but the Silver Arrows aren't so sure.
READ MORE: 'It was a bit of a disaster' - Hamilton frustrated with Mercedes' Friday struggles in Turkey
"We've not had an easy day here, the track is clearly very low grip with the new surface and others are coping better with that than we are," said Mercedes trackside chief Andrew Shovlin. "We appear similarly offset on both low fuel and the long runs. It seems that we find it harder than some to generate tyre temperature, and whilst we'd tried a few things during the sessions to improve this, the performance gap to Red Bull still remains and Ferrari also looked like they were often ahead of us.
"It's clearly very unusual conditions and there's a lot of interesting learning that we can take from the data today. But we also have qualifying tomorrow and a race on Sunday and at the moment, we're not in great shape and are in for a tough time if we don't make significant progress overnight."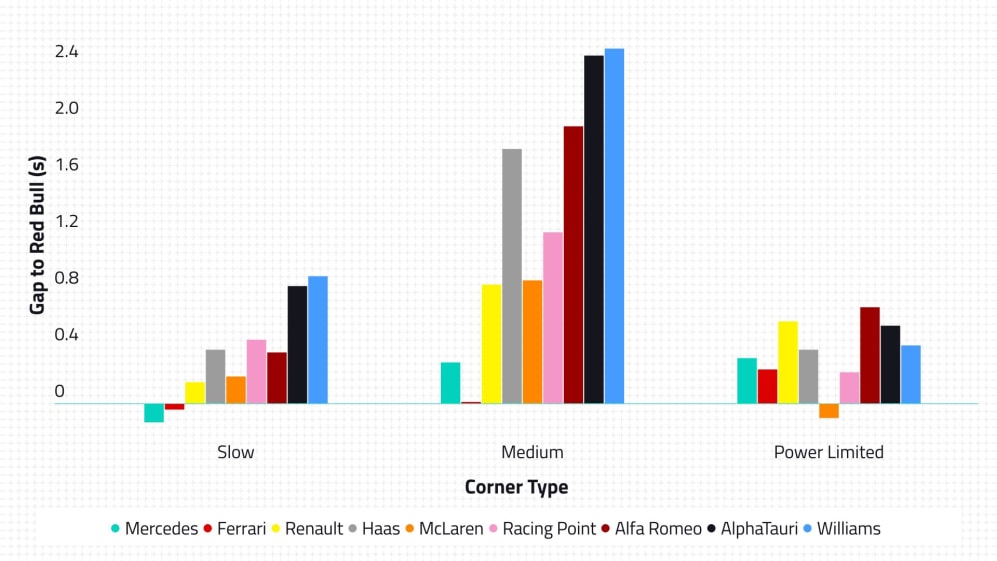 In terms of corner speed, Mercedes have the edge in the slower turns, but Red Bull move ahead in the medium corners and have an advantage when it comes to power, too. The latter will make a difference if the track grips up.
Ferrari were surprisingly quick on Friday, the red cars known for having downforce but a lack of power this year, but the former certainly helped in very tricky conditions in Turkey.
Charles Leclerc was the quicker of the two drivers, and while he says he expects the team to be "quite competitive" this weekend, especially as the grip levels are unlikely to improve much with no support races to help put rubber down, both he and Sebastian Vettel remained cautious for fear the others would close the gap on Saturday.
READ MORE: Gasly predicting 'spicy' qualifying after 'rallycross'-like opening day in Turkey
They seem to have an advantage over the rest, according to our caveated data, with AlphaTauri – rivals for sixth in the constructors' championship – 0.6s further back as the Italian cars once again showed they are on the up in an increasingly impressive end to the current campaign.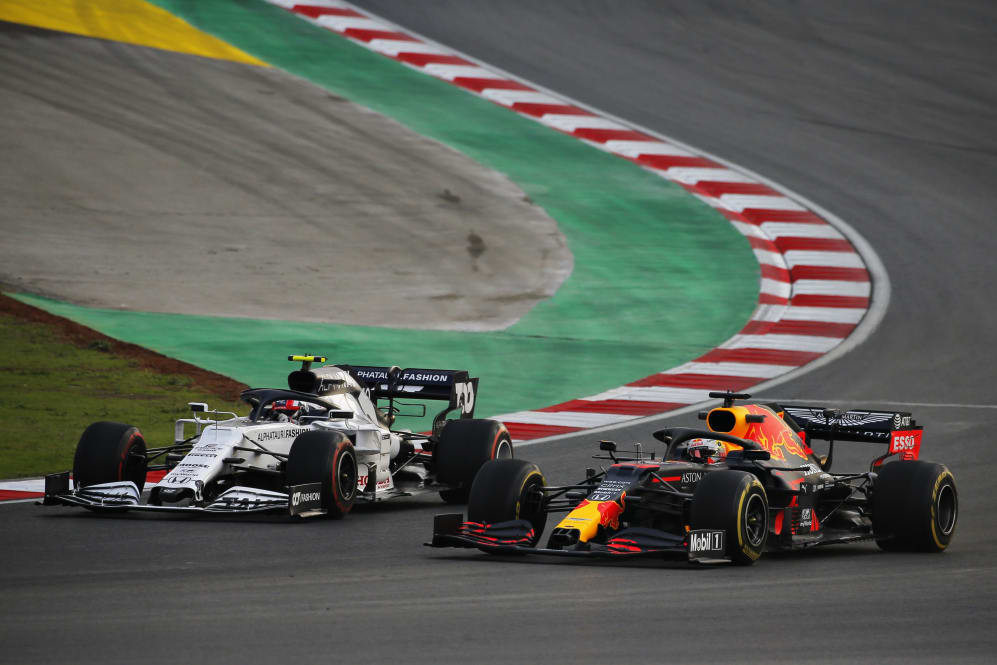 Long run pace
Usually, this is where Mercedes come to the fore, but according to our caveated data, they are only second in this metric this time around, 0.2s/lap slower than pace-setters Red Bull.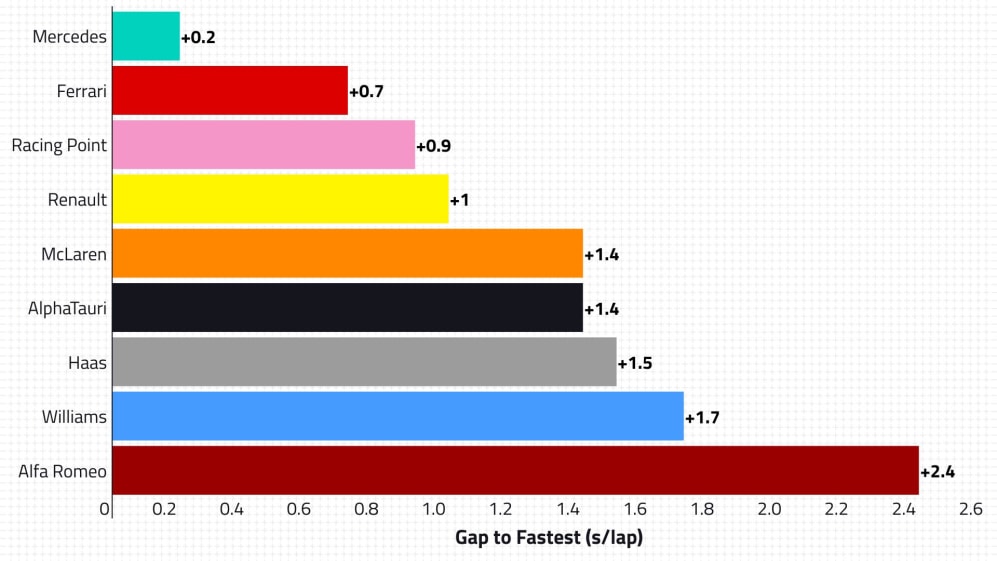 "Obviously the Red Bulls are doing really well with it and we've definitely got some work to do to figure out what we can change," said Hamilton on Friday evening. "It will be difficult for the fans to understand, because there's fundamental things you just can't change on the car, so we just have to try and do the best job we can."
READ MORE: Verstappen happy to head both Turkish practice sessions - but expects Mercedes to 'get it together'
Typically, the best job they can do is good enough to dominate this sport, and they have shown time and time again that they can recover from slow Fridays to rise to the top of the pile from Saturday onwards. So they are very much not out of it yet – but they certainly have a long night ahead of them.
Ferrari are in a position to fight for solid points on Sunday, based on their long run pace, the Scuderia third-best in this table, 0.2s/lap quicker than the Racing Point – who will be well-watched by chief rivals for P3 in the constructors' championship Renault, providing the latter can improve their qualifying pace.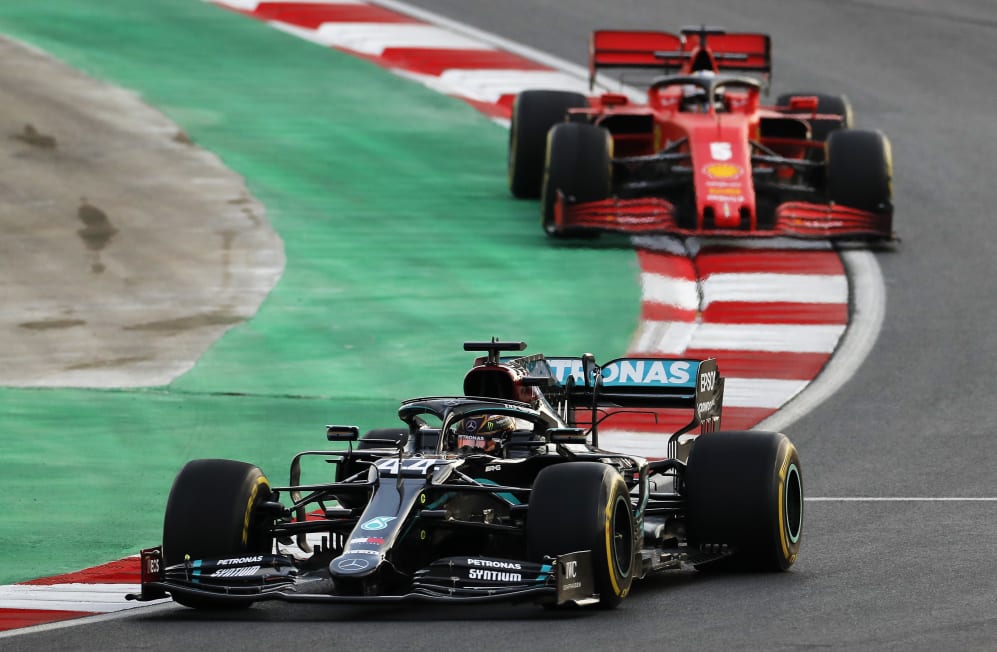 Verdict
Based on the data, Red Bull are very much in the fight with Mercedes this weekend, carrying on a recent trend. But there are so many variables involved that things could change very quickly if a team does their homework better than their rivals.
The track surface is a key factor, with oil rising to the top to create slippery conditions, made worse by the fact there hasn't been any racing on it – and there is only Formula 1 taking place this weekend – so very little rubber will be put down.
Add in the cold temperatures – Lando Norris wearing a beanie hat and running gloves along with a jumper and bodywarmer once he got out of the car – and that makes it even harder to get temperature into the tyres.
READ MORE: Sainz sums up first day's running in Turkey as 'the strangest Friday in my life'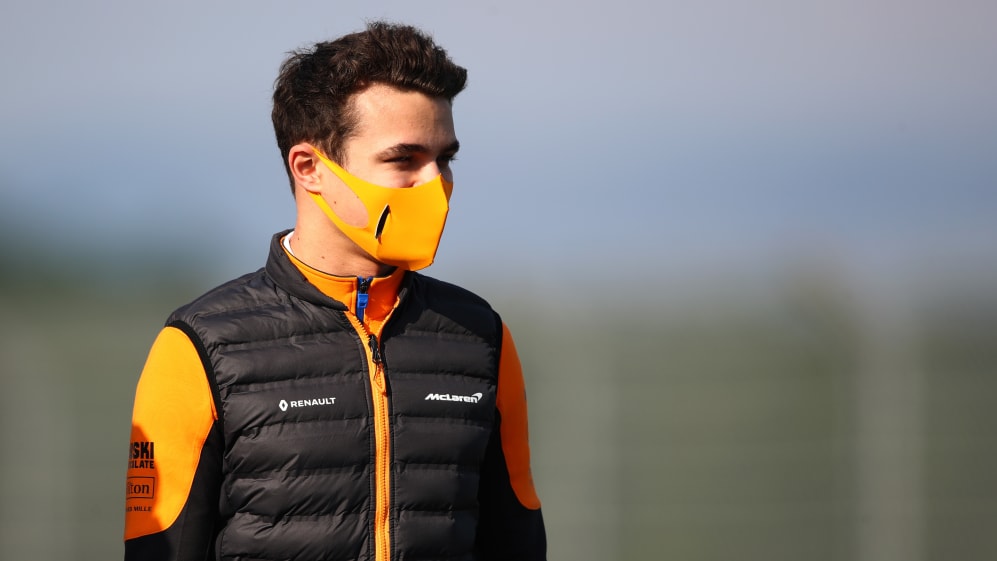 Pirelli were only told a month ago that the track would be resurfaced, which was far too late for them to change their compound selection – they had brought the hardest compounds based on their simulations from previous races, the last of which was held in 2011. It was anticipated that this would make life tricky, but even Pirelli were surprised by how slippery it was.
IDEAL LAP: Verstappen fastest on day 1 in Turkey - but did others leave time on the table?
"The new asphalt at Istanbul Park, which is less than two weeks old, proved to be extremely slippery," said Pirelli F1 chief Mario Isola. "In fact, we expected something more similar to Portugal, but in fact it was quite different with very little grip.
"There was a high amount of track evolution despite having no support races here. On top of that, the track surface was washed overnight, leading to some areas that were slightly damp this morning.
"We saw a bit of graining on the soft as expected in these extreme conditions due to the cars sliding; this situation should improve during the weekend as more rubber gets laid down, drivers get more heat into their tyres, and the track continues to evolve.
FP2: Verstappen seals Friday clean sweep as he heads Leclerc in second Istanbul practice
"However, we need to keep an eye on the weather too; there's a possibility of rain at some point during the weekend that could reset the track conditions and add to what is already a very big challenge."
Ah, yes. The threat of rain is increasing, with showers possible during qualifying on Saturday. George Russell joked that they might have more grip in the wet with wet-weather tyres than they do with slicks in dry conditions. Exciting times ahead in Istanbul then, it would seem…