'His spirit is incredible' – Magnussen says Grosjean was talking of race return just hours after Bahrain GP crash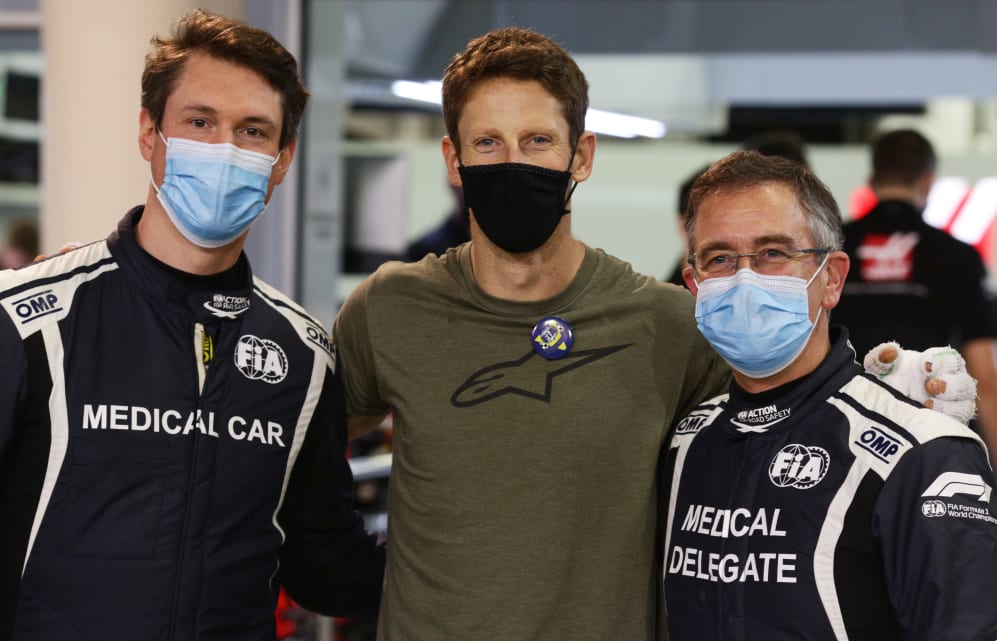 Kevin Magnussen has said that the images of his Haas team mate Romain Grosjean extricating himself from his fiery cockpit at the Bahrain Grand Prix had shocked him. But Magnussen revealed that he'd been shocked in a more positive way when he'd visited Grosjean a few hours after the accident, revealing that the Frenchman had talked immediately of getting back to racing as soon as possible.
That might not be possible this weekend for the Sakhir Grand Prix, when Grosjean will be replaced at Haas by reserve driver Pietro Fittipaldi. But despite that, Magnussen said he'd been impressed by Grosjean's "spirit" in wanting to get back into the cockpit at the earliest opportunity.
READ MORE: FIA announce details of Grosjean crash investigation and expect to release findings within eight weeks
"Everything taken into consideration I would say [he's] really good," said Magnussen of Grosjean, who was discharged from hospital on Wednesday morning, and visited the Bahrain International Circuit on Thursday to meet those who helped rescue him. "His spirit is incredible after what he's just been through. He's very positive and reflective on the whole thing. He seems pretty strong about it.
"I went to see him straight after the race on Sunday, literally a few hours after he'd escaped from those scenes on the track and already then, he was immediately talking about wanting to get back in the car. I just have to take my hat off to him."
Meanwhile, Magnussen also revealed how hard it had been seeing the flames from Grosjean's crash and watching replays of the accident, admitting "it didn't feel quite right" when he'd restarted the Bahrain Grand Prix – which he'd eventually finish 17th.
"We turned around Turn 8 and driving towards [the direction] where the crash happened and I could see all the fire and all the smoke and I was just thinking, when the fire's that big, it's going to be the fuel cell, and to have the fuel cell rupture, the crash has got to be enormous," said Magnussen.
READ MORE: 'Crazy… I've not seen fire like that before' – Medical Car team describe scene that awaited them after Grosjean crash
"So I was getting worried about that, and they were telling me he was out of the car so that was comforting. Then we stopped in the pit lane and I could see the replays on the screen which looked horrible and with that impact, at that speed into that barrier – I've had a pretty big impact myself and I could feel in that impact that it wouldn't take a lot more before I'd have problems internally.
"So even if he could walk away, I was just getting nervous, hoping that he would be fine, even though he jumped out of the car. So that period in between, in the stoppage, it was pretty horrible really.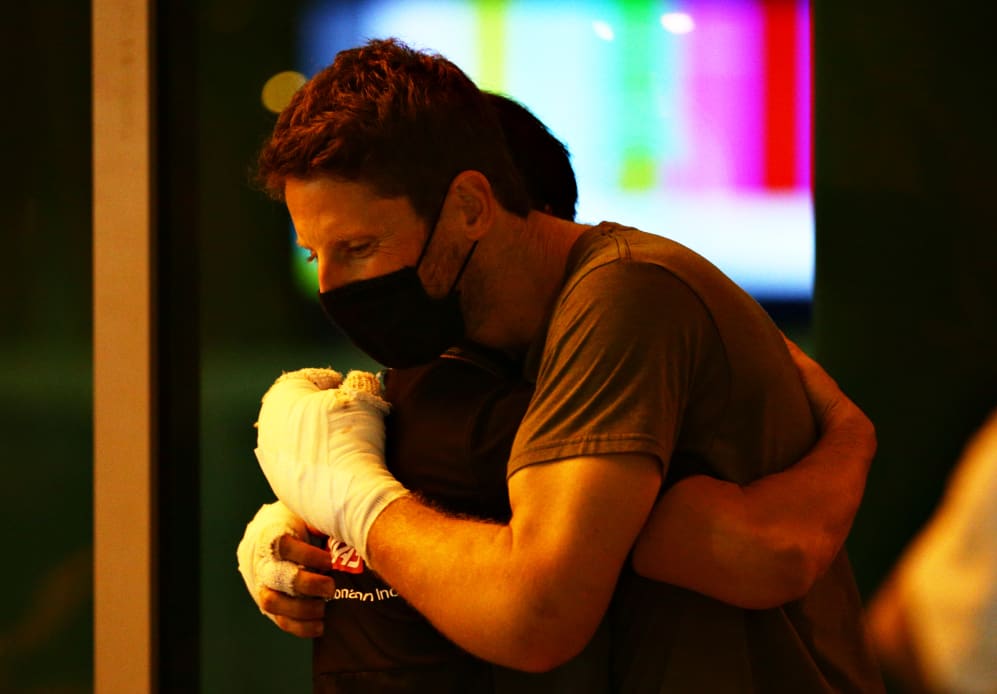 "It didn't quite feel right to get back and race after that," Magnussen added. "Suddenly you wake up from this dream world where you walk around thinking that nothing's going to happen and you see a crash like that and it just suddenly becomes very real. And to get back in the car straight after, it didn't quite feel right."
READ MORE: Race Director announces barrier where Grosjean crashed will have tyres added ahead of Sakhir GP
Magnussen will now look ahead to what look set to be the last two Grands Prix of his F1 career (for the time being at least), with the Dane having announced in the lead up to the Sakhir Grand Prix that he would race in the IMSA series next year, driving a Cadillac for Chip Ganassi Racing – with Haas having announced that they would field Nikita Mazepin and Mick Schumacher in Grosjean and Magnussen's seats for 2021.