'I must do better in 2020' – Vettel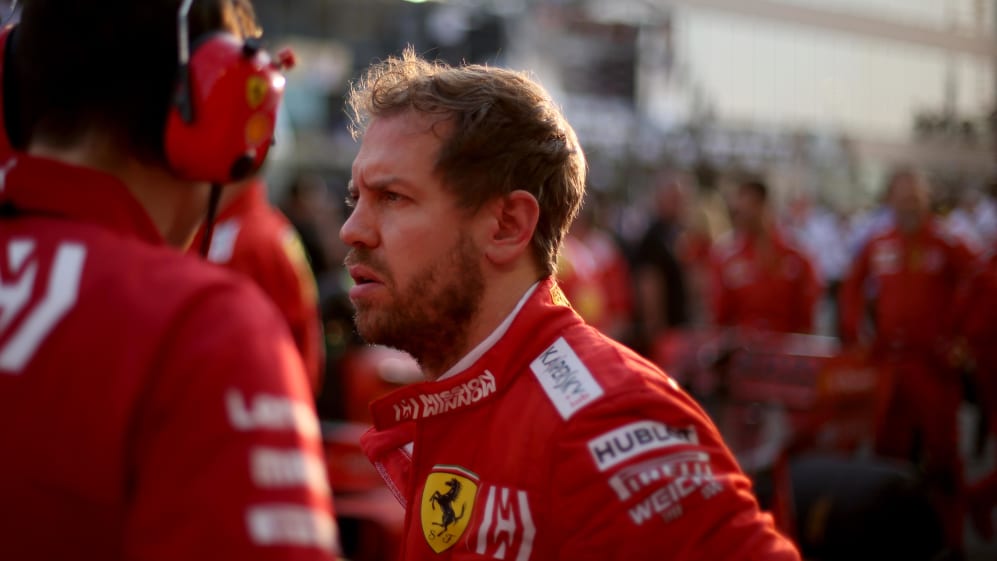 2019 won't go down as Sebastian Vettel's favourite F1 season, with the German ending up fifth in the drivers' standings, 173 points adrift of champion Lewis Hamilton. But despite the disappointment, the four-time champion is backing himself to come back stronger in 2020.
Fifth represents Vettel's joint-lowest finishing position in a championship since 2009, tying with his final 2014 season with Red Bull, while like 2014, it's also just the second time he's failed to beat a team mate (Daniel Ricciardo then, Charles Leclerc in 2019) across a season in F1 – including beating Vitantonio Liuzzi at Toro Rosso in 2007 despite contesting nine fewer races than him…
READ MORE: 'Total relief' to end 'tough' 2019 season on a high, says Mercedes' Wolff
There were signs of hope this year, though, with Vettel shrewdly winning in Singapore to end a 13-month victory drought, claiming pole positions in Canada and Japan, and making eight additional podium appearances. But despite those green shoots, Vettel was still brutally honest when asked how he reflected on his and Ferrari's 2019.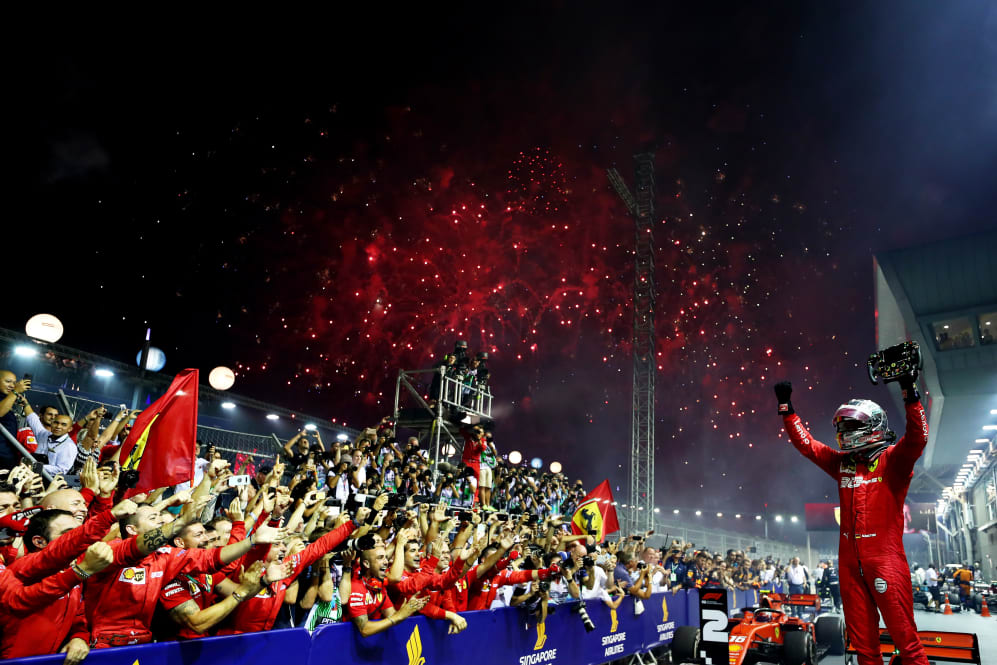 "We didn't have the year we were hoping for, full stop," said Vettel. "I think the reasons are clear, the lessons are clear and now it's up to us to make sure to take them on board. As a team we must perform stronger. As an individual I think I must, I can… do better.
"It wasn't a great year from my side. I don't think it's as bad as it looks because there were a lot of things leading to not a great picture at the end of the year. But I'm the first one to look at myself and, if I'm honest, I know I can do better. That's for sure the target for next year, to do a step forward."
READ MORE: Binotto proud of how Ferrari 'rolled up our sleeves and fought back' in 2019
Asked to review the particular issues from his 2019 season, Vettel replied: "There were races I should have done better, like Monza. There were races where I think it was not just, like maybe Canada. There were races where we were unlucky, like Russia. So for many reasons, here and there, it could have been better."
Ferrari thus return to Maranello having now gone 11 seasons without a championship win. And Vettel was clear that there was "a lot of work ahead" for the team this winter to prepare for a fresh, and hopefully more fruitful, assault in 2020.
"Obviously the factory is flat-out," said Vettel, following the season finale in Abu Dhabi. "The new car is pretty much done. There's still obviously a lot of work to do, but we'll see where we are next year. A lot of work ahead of us. There's a gap that we need to close, so we need to do a better job over winter than all the others.
There's not an awful lot that needs to be changed – but small things can make a big difference
"I think this year, things didn't click the way they should," he added. "There's not an awful lot that needs to be changed but small things that, here and there adjusted, can make a big difference. I've been around for a while, so I will use the experience that I have and the little, tiny bit of wisdom that there is, hopefully, to turn things to my favour."
2019
Final drivers' standings for 2019
POSITION
POINTS

1

Lewis

Hamilton

Mercedes

413

2

Valtteri

Bottas

Mercedes

326

3

Max

Verstappen

Red Bull Racing

278

4

Charles

Leclerc

Ferrari

264

5

Sebastian

Vettel

Ferrari

240

6

Carlos

Sainz

McLaren

96

7

Pierre

Gasly

Toro Rosso

95

8

Alexander

Albon

Red Bull Racing

92